16 Famous Italian Chefs to Know
Italy is famous all over the world for its good food. It can boast throughout the territory numerous restaurants that have distinguished themselves over the years for the level of their dishes, made of research, combinations, and experimentation, with the aim of surprising and enchanting flavors.
The famous Michelin Guide rewards the best restaurants and, therefore, the best chefs every year. So who are the best Italian chefs? When we talk about the best-starred chefs, we refer to those famous not only in Italy but also abroad. To decree who are the best Italian chefs, many elements must also be taken into account: the rating obtained in the rankings and in gastronomic guides, the ability to innovate the culinary tradition with a personal touch, attention to food issues, with particular attention to the fight against waste, etc…
Enrico Crippa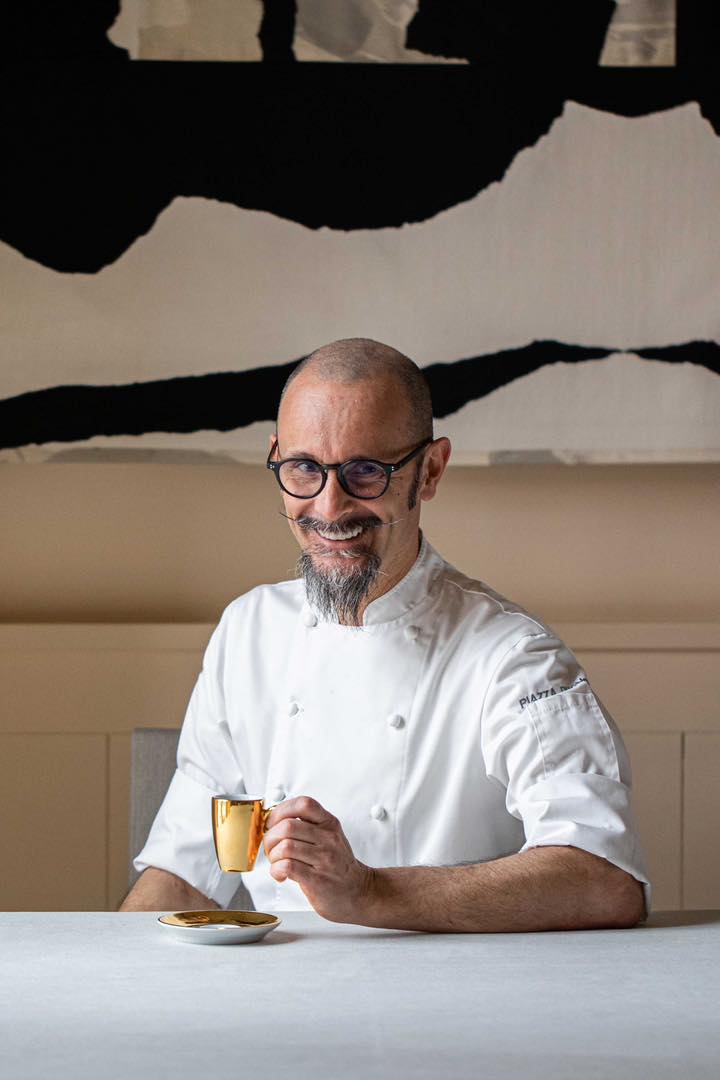 Enrico Crippa is known for his discipline and for an introverted character that does not make him love the limelight. He was a pupil of the great chef Gualtiero Marchesi, an experience which was followed by years of training around the world, also landing in Japan, where he remained for a few years. Over the years, he has trained with other important names in international cuisines, such as Michel Bras and Ferran Adrià.
In 2003 he began the partnership with the Ceretto family, well-known Piedmontese wine entrepreneurs and fervent promoters of local food and wine resources, which allowed him to realize his dream of opening his own restaurant two years later. In 2005, the "Piazza Duomo" restaurant in Alba came to life, which over the years has won three Michelin stars and has come to be placed in the World's 50 Best Restaurants ranking.
The Piazza Duomo restaurant, 3 Michelin stars, is today a place of worship for gourmands, for those who love the pleasure of constantly feeling in search of their own identity of taste, in the new proposals of chef Enrico Crippa.
Massimo Bottura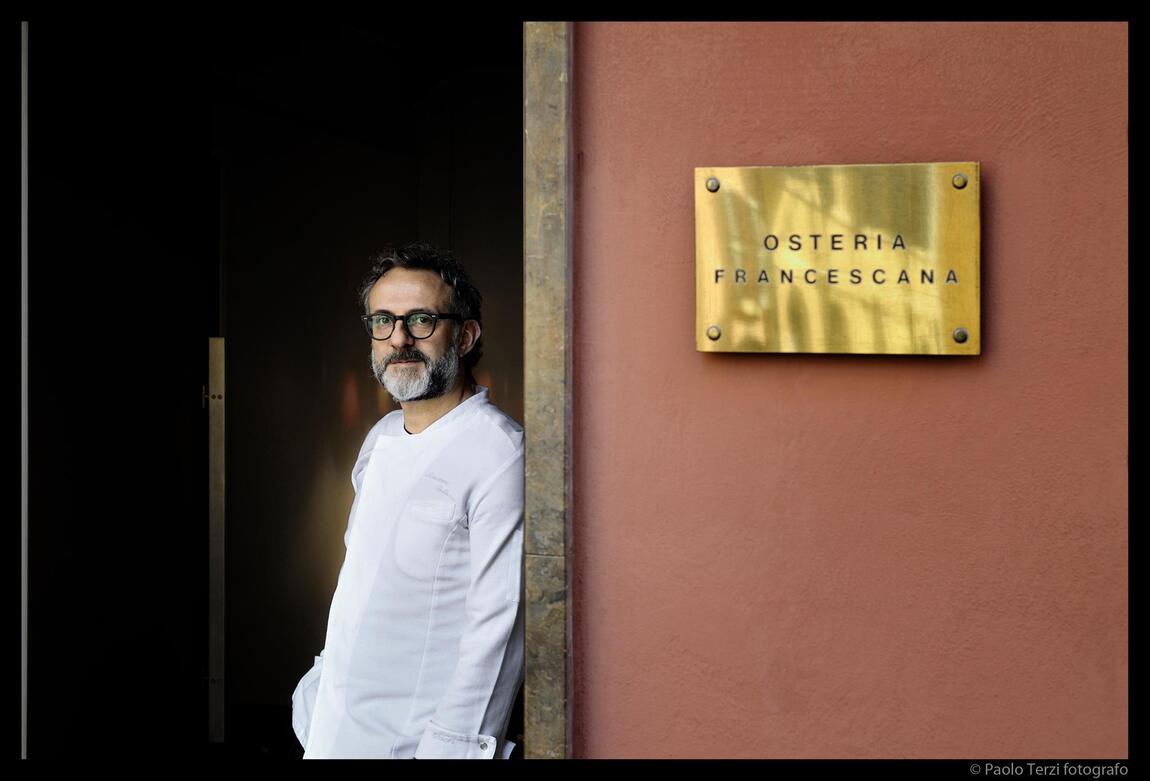 With his restaurant "Francescana," chef Massimo Bottura has obtained three Michelin stars and has been ranked number one in the World's 50 Best Restaurants several times.
His journey starts from the bottom in a restaurant in Nonantola, where he learns Emilian cuisine. Subsequently, he starts an international training course, first in France, then in Montecarlo, before flying to New York. Back in Italy, he takes over the Francescana restaurant.
During his career, he has opened several restaurants: the Francescana restaurant (3 Michelin stars), Franceschetta58, Gucci Osteria, and Ristorante Italia (in Turkey).
The Michelin Guide has consecrated Bottura as one of the best living chefs in the eyes of food lovers and culinary critics. In addition to being a great cook, Bottura is also very involved in various social projects: he has in fact created a program called "Il Tortellante," which aims to bring autistic kids closer to cooking under the expert guidance of professional cooks and has founded, together with his wife, the "Food For Soul" association, which deals with the social aspect of food and on several occasions distributes meals to less fortunate people.
Niko Romito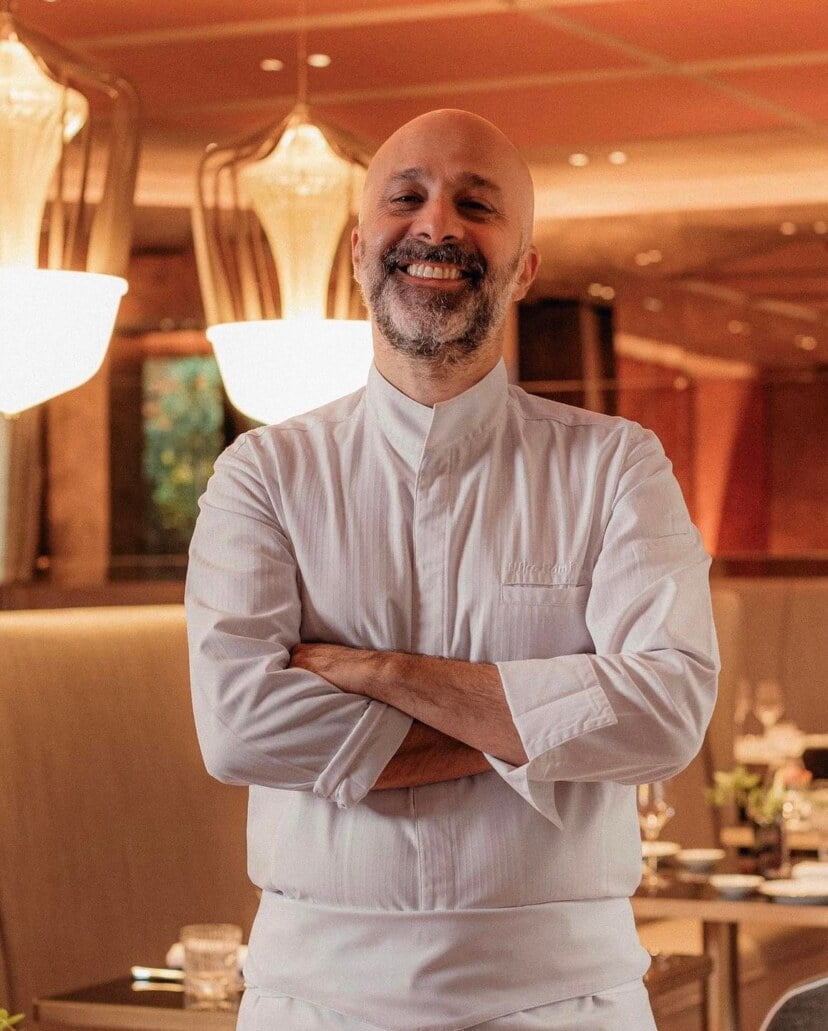 After abandoning his studies in economics, Niko Romito began working with his sister in the Reale family restaurant, training alongside the Sous Chef, which brought him to the attention of the international scene in just seven years, to which important awards were added in Italy and abroad.
In 2011 he moved the restaurant to an old monastery in Castel di Sangro, calling it Reale Casadonna, and in 2013 he received three Michelin stars. Here he also inaugurated a boutique hotel and a professional cooking school. Also, in the magical 2013, he founded Spazio, an unprecedented model in Italy, a network of restaurant laboratories managed by school graduates.
His website describes his cuisine as based on balance and essentiality, hiding the complexity of haute cuisine behind an apparent simplicity.
Nadia Santini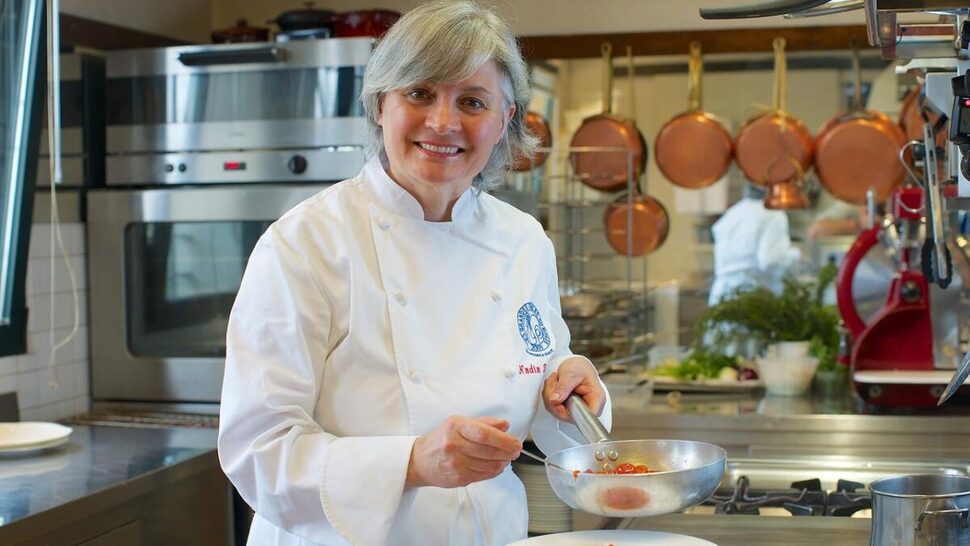 Nadia Santini was the first female chef to be awarded three Michelin stars in 1996. In 2013, as part of the World's 50 Best Restaurants, she was awarded the "Best female chef in the World."
Acknowledgments that come after years of work at the "Dal Pescatore" restaurant, the Santini family restaurant, where she trained alongside her husband's grandmother.
Although some still consider domestic cooking to be a female occupation, haute cuisine and gastronomy are paradoxically dominated by men. But fortunately, things are slowly changing, and more and more talented women are conquering the heights of this art.
Santini studied Food Science and Technology before starting to work in the restaurant "Dal Pescatore", owned by her husband's family. With Nadia's talent, the restaurant has become a real center of Italian culinary and gastronomic art and one of the most popular and loved places by cooking enthusiasts.
Enrico Cerea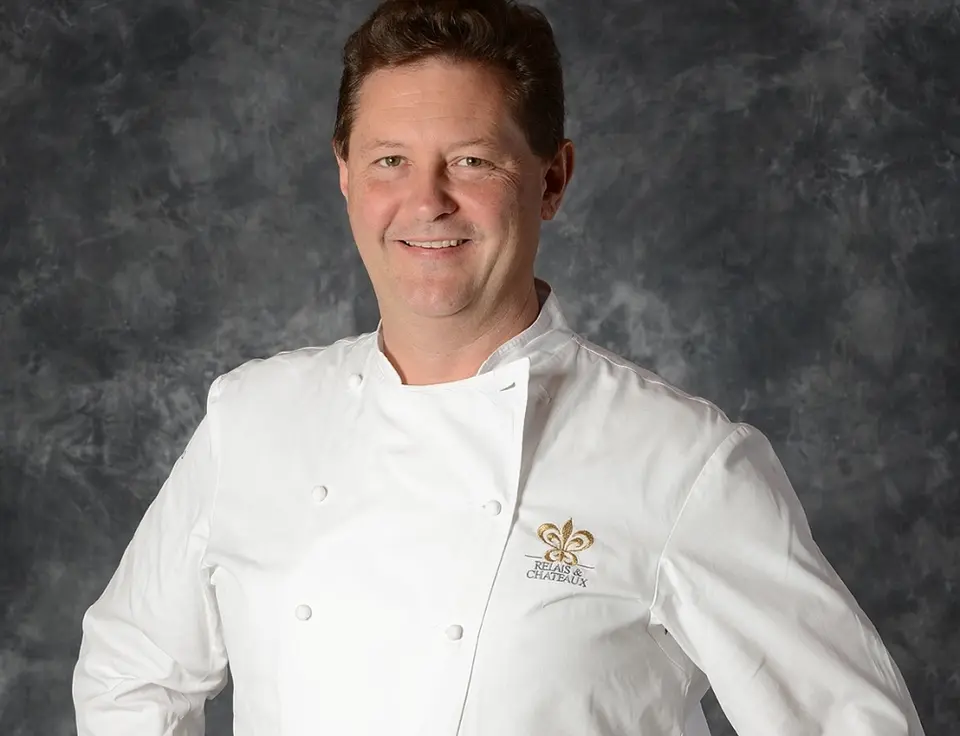 Enrico Cerea works in his restaurant "Da Vittorio." The name Cerea is inextricably linked to the restaurant the family founded in 1966. A place that has become representative of Lombard cuisine, so much so that it received three Michelin stars.
Enrico Cerea learned from his family, particularly from his father, the best secrets of cooking, which he still practices in the restaurant, enriching them with the techniques learned during his studies abroad. Curious, attentive, and receptive, he soon began to travel from kitchen to kitchen and built his professionalism among the prominent chefs of the restaurant industry: from Jacques Cagna in Paris; Rovere Verger on the French Riviera; El Bulli in Rosas; Heinz Winkler in Munich; Jean George Vongherichten and Sirio Maccioni in New York.
Enrico Cerea's fame also led him to be invited as a guest of the Masterchef 2021 final alongside the talent show's judges.
Fabio Pisani e Alessandro Negrini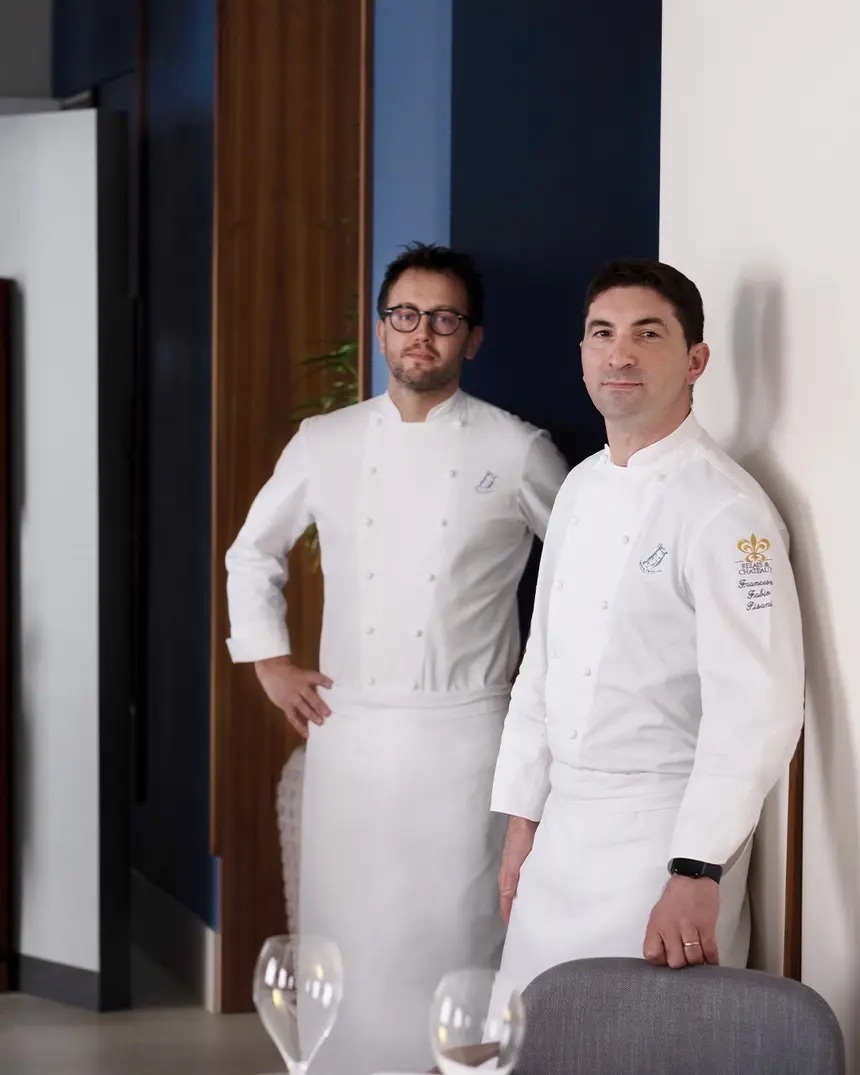 A pair of chefs who manage to move like a perfect cog, Fabio Pisani and Alessandro Negrini, comes from a long apprenticeship that led them to work side by side in the kitchens of "Il Luogo di Aimo e Nadia." After their arrival, the restaurant has rediscovered the glories of the past, recovering the previously lost second Michelin star. There are many who think that the third star could soon arrive.
The rationality of Fabio Pisani mixes well with the imagination of Alessandro Negrini, balancing each other dishes that the two offer on their menu. And so, this game of different but perfectly compatible characters is reflected in their traditional Italian dishes, re-proposed in a modern key but always faithful to their classic essence.
Stefano Baiocco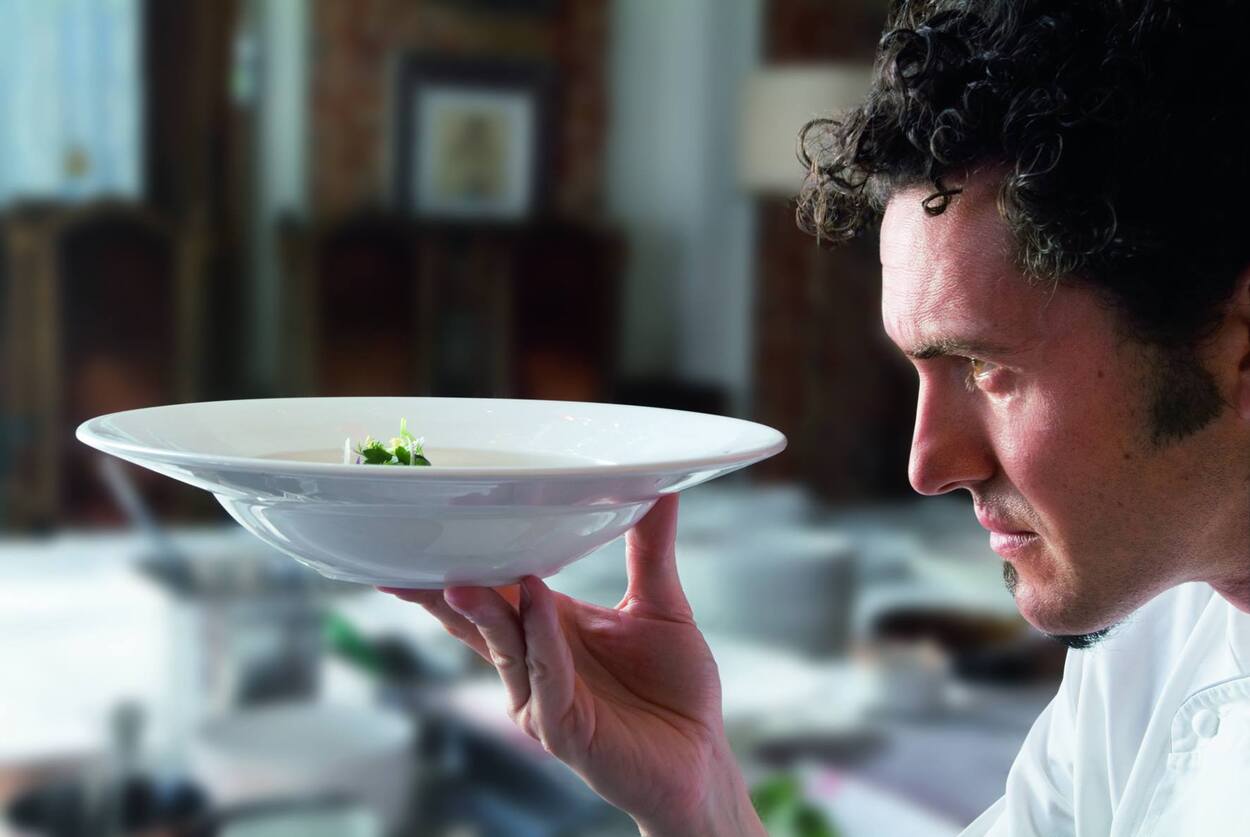 Stefano Baiocco is famous for his passion for the aromatic herbs that he grows at "Villa Feltrinelli," a villa with an important history behind it (it was, in fact, Mussolini's last residence) and which today, after a major restoration, houses his restaurant. A chef who trained in the best restaurants in the world and who in 2014 received the recognition of 2 Michelin stars.
He also brings herbs to the table; in fact, he managed to get 140 of them into a single recipe. Aromas, plants and flowers are expertly used in the dish, to give it a touch of special taste without weighing it down or altering its flavour, but only to enrich it and make it even more unique.
Davide Oldani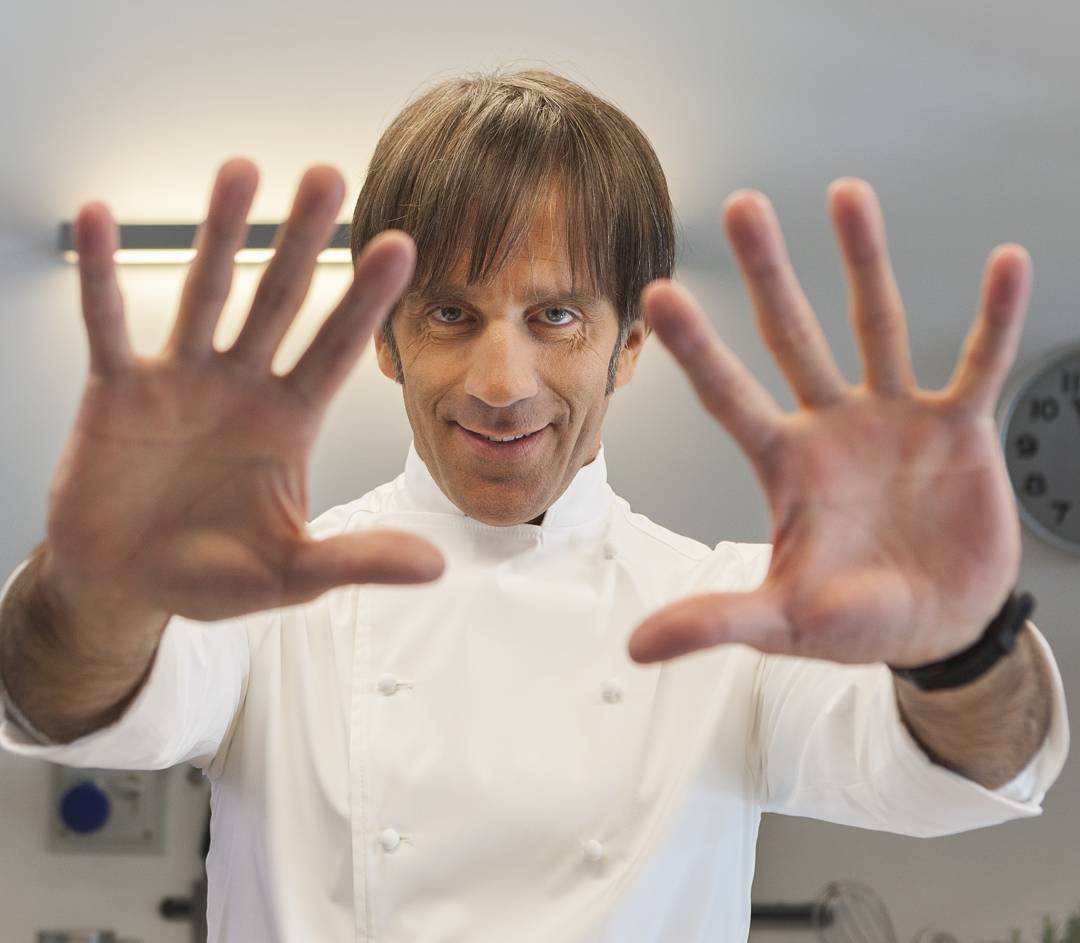 Chef Oldani has a respectable curriculum and is certainly another of the great names in Italian cuisine: he studied with three great chefs such as Albert Roux, Marchesi, and Ducasse, for long periods in their kitchens. No less important are the countless experiences collected all over the world.
In 2003 he opened the "D'O" restaurant in San Pietro all'Olmo, which immediately won a Michelin star and then obtained the second in 2020. In his restaurant, he carries on his "pop cuisine" format, i.e., a high quality but at the same time accessible cuisine. Simple raw materials are the basis of its culinary offer, without neglecting creativity and innovation in the dish.
Carlo Cracco
Cracco is undoubtedly one of the best-known faces of haute cuisine and Italian television. The chef studied at the "Pellegrino Artusi" hotel school in Recoaro Terme before starting to collaborate with various Italian restaurants, at first, and then moving to Paris to study French cuisine with Alain Ducasse and Alain Senderens.
Carlo Cracco was one of the most famous students of the great chef Marchesi. Today he is known to the general public for having been one of the first chefs to participate in the first television programs dedicated to haute cuisine. His restaurant has received two Michelin stars in the past and then lost one in 2018. Over the course of his career, he has earned 6 Michelin stars. Like many other colleagues, he is the author of several cookbooks.
Cracco is one of Italy's most esteemed and loved chefs, also thanks to his participation as a judge in the MasterChef program, with which he collaborated from 2011 to 2017.
Massimiliano Alajmo
Massimiliano Alajmo was born into a famous family of Venetian restaurateurs. He began his training at the hotel management school in Abano Terme, and in 1990 he began working first in a restaurant in Moena, then in France, where he learned the secrets of the culinary art from chefs Marc Veyrat and Michel Guérard.
After having accumulated various experiences abroad, he returned to Italy in 1993, where he took over the management of the family restaurant "Le Calandre" together with his brother Raffaele. In November 2002, the restaurant obtained three Michelin stars, making Alajmo the youngest chef in history to receive the highest recognition of the famous guide, at only 28 years old.
In addition to managing four restaurants — "Le Calandre", "Il Calandrino", "La Montecchia" and the "Gran Caffè Quadri" — Alajmo takes care of the group "Cavalieri della cucina italiana", whose goal is to promote tradition and the figure of the chef.
Antonino Cannavacciuolo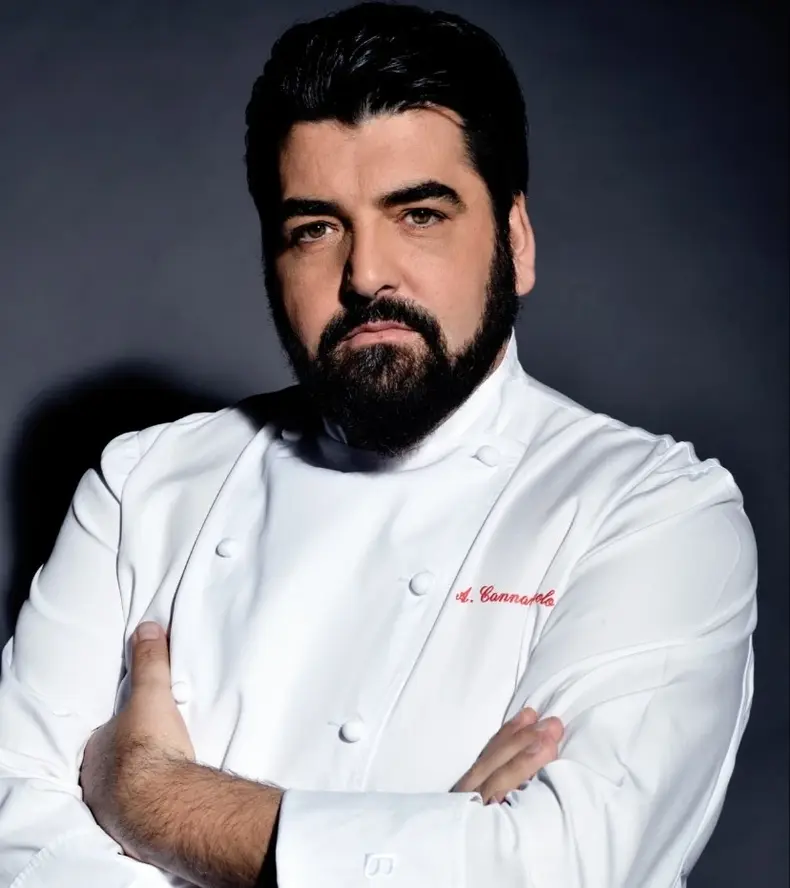 Canavacciuolo is one of the most famous chefs in Italy, also thanks to his participation in television programs such as "Cucine da incubo" and MasterChef Italia.
Born between Naples and the Gulf of Sorrento, Canavacciuolo studied at the F. De Gennaro hotel management school – the same school where his father, also a cook, was trained – to continue his gastronomic education in France then, and in particular in Alsace.
In 1999, with his wife, he opened the restaurant "Villa Crespi," in the homonymous historic residence on Lake Orta, for which he received two Michelin stars in 2006. After his television success, he also opened a club in Novara and one in Turin. Overall, to date, he has collected 5 Michelin Stars.
Canavacciuolo is highly appreciated by the public not only for the goodness of his dishes, but also for his personality and for the care and love he dedicates to the cuisine.
Bruno Barbieri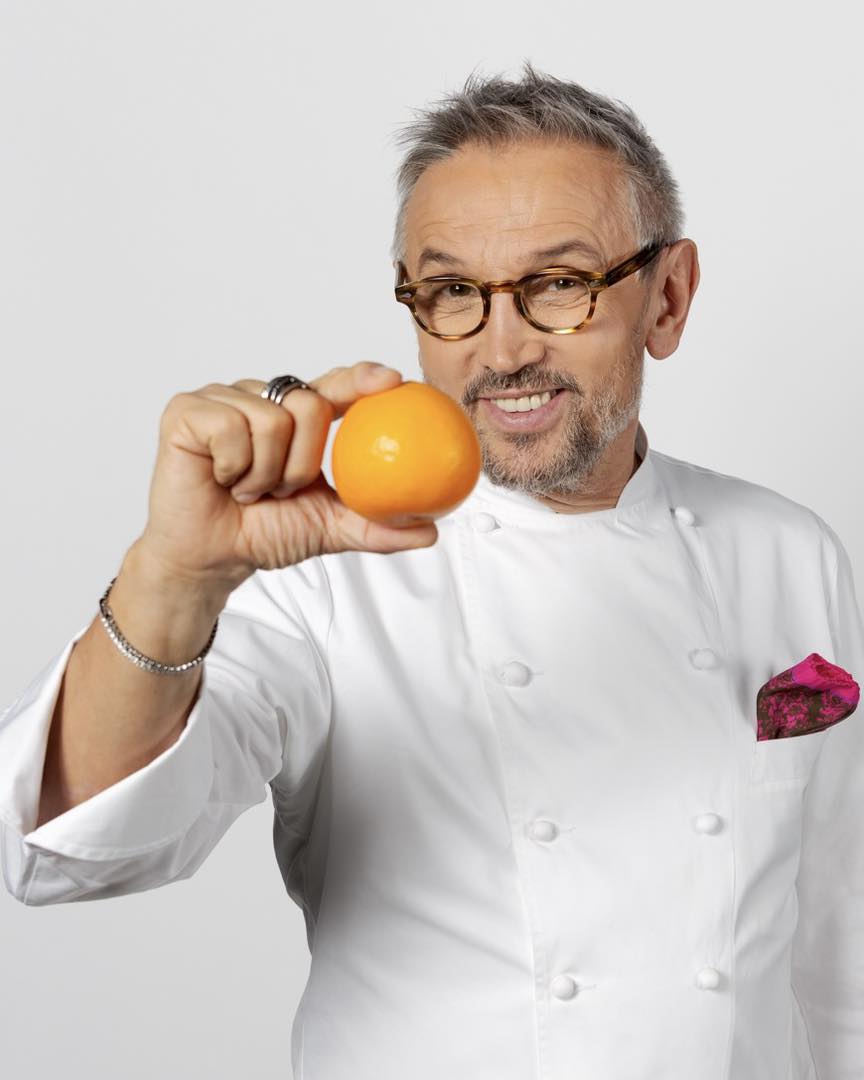 Bruno Barbieri is one of the best-known faces of Italian gastronomy and television. The starred chef began his career on cruise ships, an experience that allowed him to see the world and meet very different cuisines and cultures. Upon his return to Italy, following an apprenticeship carried out on the Romagna Riviera and in some restaurants of great chefs, Barbieri opens his first restaurant, the Arquade, which already in 2006 boasts two Michelin stars.
In addition to his brilliant gastronomic career, Barbieri has also been able to make his way in the television sector over the years: from the first broadcasts for Gambero Rosso Channel to the success of Masterchef, of which he has conducted the ten seasons that have taken place up to now, without forgetting the successful program "4 hotels". Bruno Barbieri is an undisputed star not only of television, but also of Italian cuisine. In fact, in his career he has earned 7 Michelin stars.
Enrico Bartolini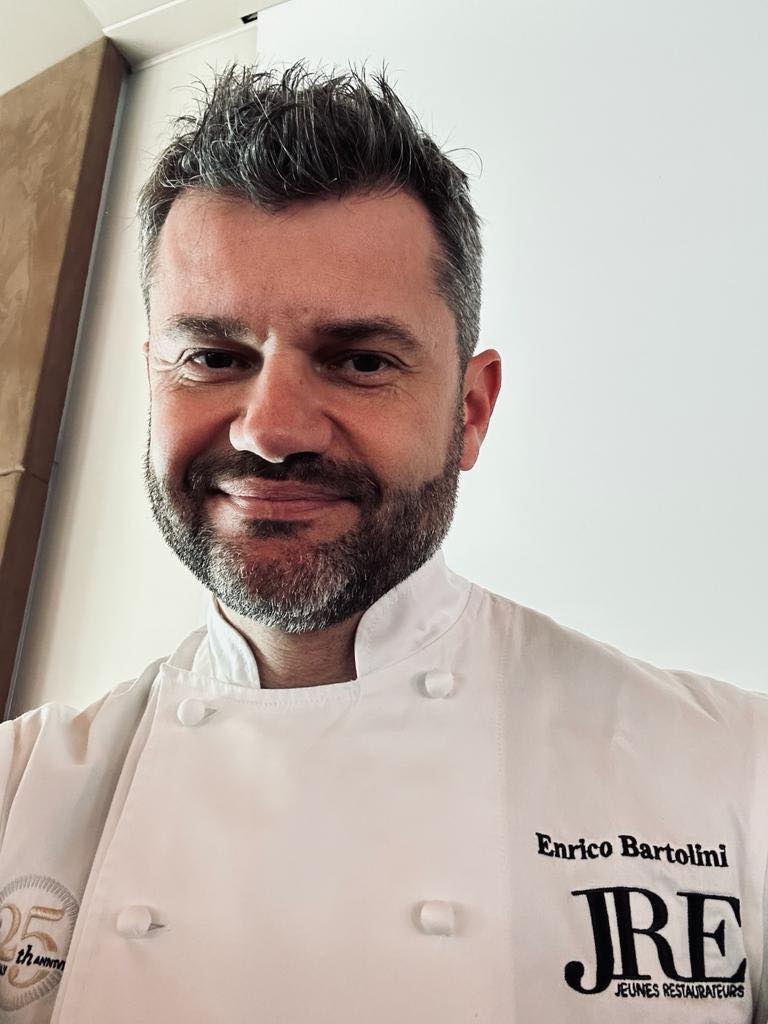 Enrico Bartolini can already boast some dishes that have become classics in an ideal encyclopedia of the best Italian cuisine. A precocious talent, he does not come from a family of restaurateurs, but he soon develops a strong passion for food which leads him to perfect himself abroad in the presence of chefs such as Paolo Petrini in Paris and Mark Page in London; however, it is in Italy that he completes his training under the guidance of chef Massimiliano Alajmo. Today Enrico Bartolini can boast 9 Michelin Stars, 3 of which were won with his restaurant in Milan, inside the Museum of Cultures (Mudec).
He won his first star at the age of 29 (very close to Massimiliano Alajmo's record) and today he expresses all his creativity and very personal style in his cuisine, characterized by continuous growth and a fervent passion for food.
Ciccio Sultano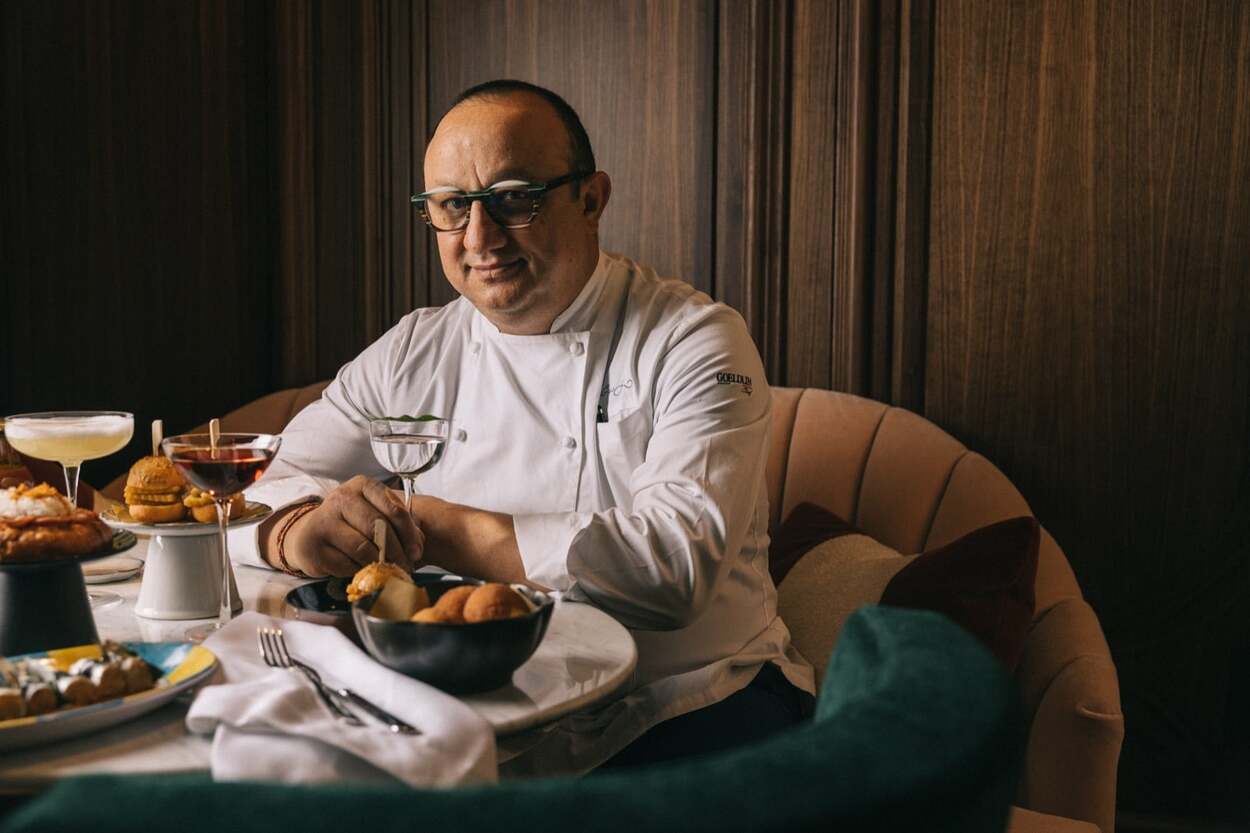 The Sicilian Ciccio Sultano certainly deserves to be included in the ranking of the best Italian chefs. At the base of his cuisine, there is a very careful choice of raw materials, all selected from high-quality farms.
In the panorama of top-level chefs, Ciccio Sultano has been able to conquer an important role, through commitment and dedication. In Germany, he learned to cook red meat. In the meantime, thanks to a relative, he manages to have an interview in New York, at Lidia Bastianich's restaurant: in six months, he makes an intense apprenticeship. From the East Coast he moved west, between Las Vegas and Los Angeles, to Piero Selvaggio's refined Valentino restaurant. From the beginning with his apprenticeship to the Michelin Stars, today his restaurant "Il Duomo", together with "I Banchi", both in Ragusa Ibla, are a real "Mecca" for lovers of taste.
Awarded with 2 Michelin Stars, his cuisine starts from the classic Sicilian tradition to enhance its best aspects and in some cases rework it by adding new contaminations in a perfect balance ready to amaze the diners.
Alessandro Borghese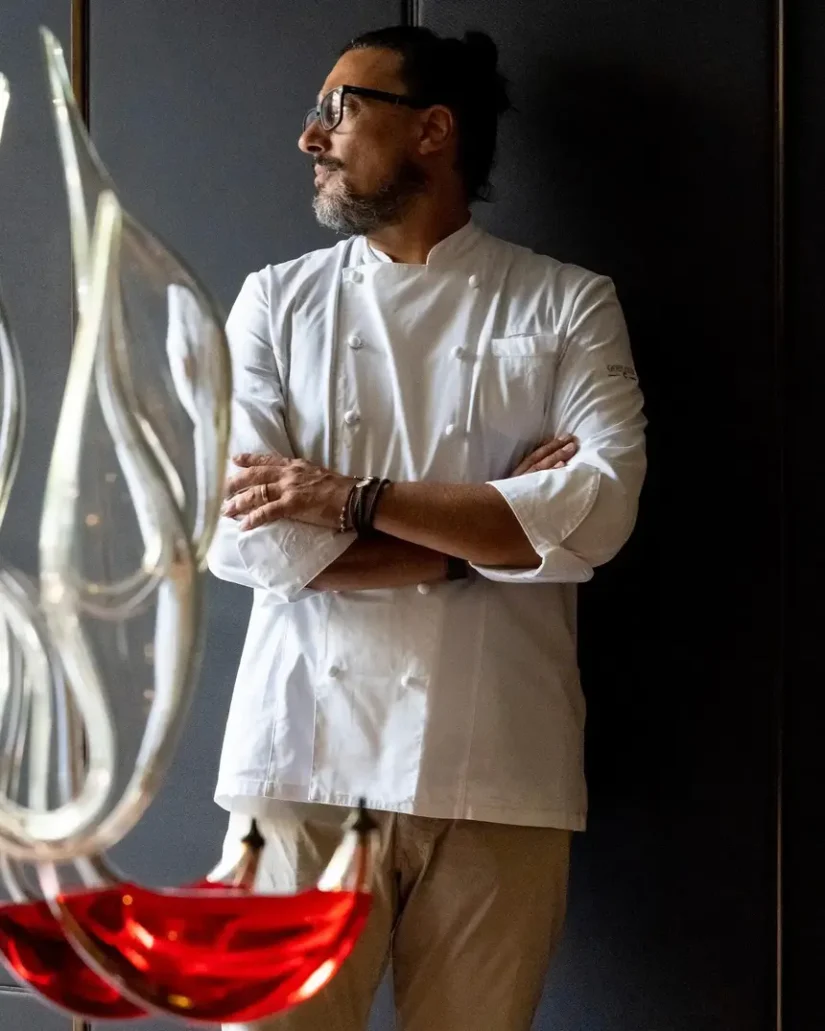 Alessandro Borghese was born in San Francisco, but graduated from the American Overseas School in Rome. After that, he embarked on a three-year journey on cruise ships before starting work in various restaurants in San Francisco, New York, London, Paris, Copenhagen, Rome and Milan.
Borghese opens his restaurant "Alessandro Borghese – Il lusso della semplicità"(the luxury of simplicity) in Milan in 2017, immediately experiencing a huge success with critics and the public.
In addition to his cooking skills, Borghese is a great communicator, and was one of the first chefs in Italy to learn to use social media as a marketing tool for his brand.
Furthermore, thanks to his sympathy, he has become a well-known television face: he was in fact judge of Junior MasterChef Italia, and host of "Alessandro Borghese 4 Restaurants" and "Alessandro Borghese Kitchen Sound", programs of which he is host.
Gianfranco Vissani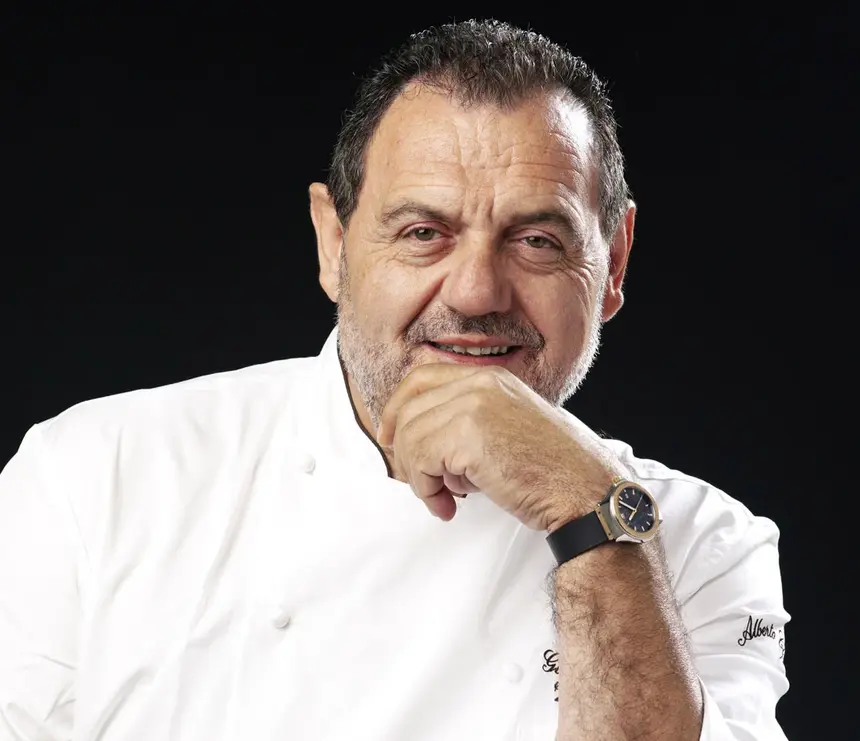 Chef Gianfranco Vissani is a cook, writer, and TV personality. Born in Umbria in 1951, Vissani took over, after years of apprenticeship in various Italian cities, the family restaurant in his native town.
Over the years, Vissani has taken part in various television broadcasts, including Unomattina, Domenica In, Linea Verde, and La Prova del fuoco. He has established himself more than anyone else as a character, regardless of how much he can do in the kitchen. Exuberant, ready to make a joke, and histrionic, he has tied his face to the television where he cooks and suggests this or that trick to the housewives at home, but where he also enjoys pure entertainment. However, his career suffered a setback in 2019 when he was convicted with his son for tax crimes.
This does not mean that the "Casa Vissani" restaurant enjoyed two Michelin stars from 2009 to 2019 and that it placed first in the 2012 edition of the Gambero Rosso guide.