6 Must-Try Foods in Florence
Florence is one of the most visited Italian cities, thanks to its artistic heritage and its geographical position: Florence is surrounded by the stunning Tuscan hills. When in Florence, you don't want to miss the chance to try one of the Italian most ancient street foods: the "Panino con il Lampredotto" (Lampredotto sandwich), which tradition goes back to the 15th century!
Must-Try Foods in Florence
The Florentine steak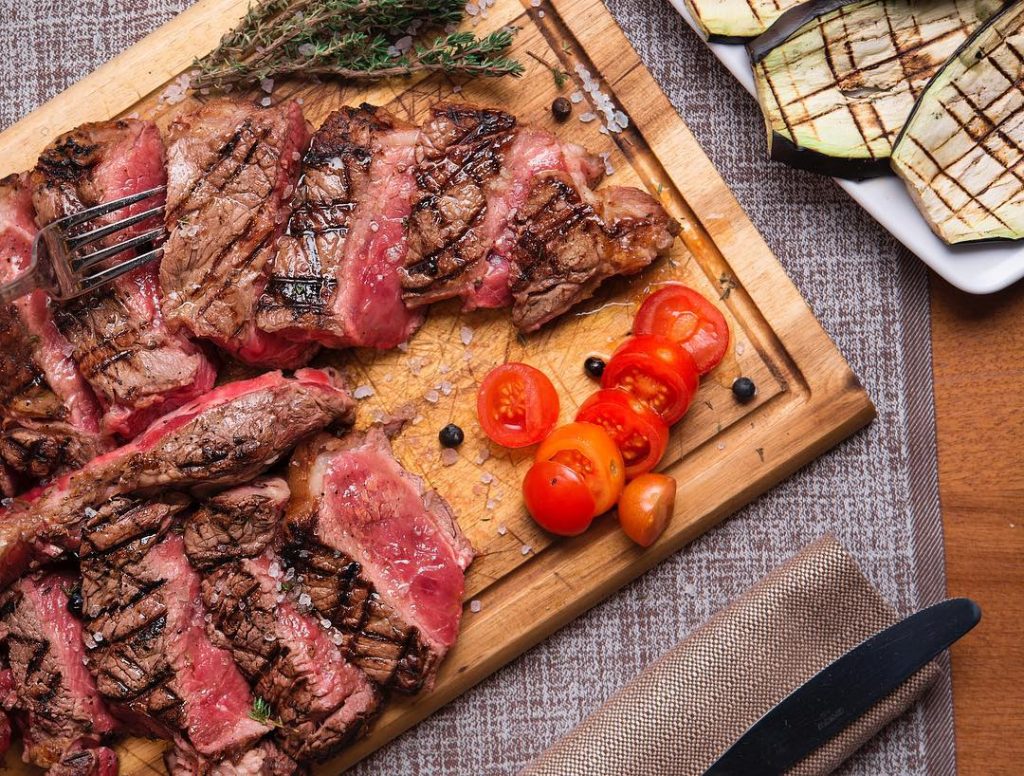 Also known as "T bone steak" because of the shape of the central bone, the Florentine steak ("Bistecca alla Fiorentina") is the undisputed queen of Florence's traditional food.
The traditional steak is obtained from the loin of young beef or "scottona" (a young cow which has to never been mated), the weight has to be between 1 and 1.5 kg per steak, and the cooking level rare. If only one of these rules is not applied, then the steak is not an authentic "Fiorentina".
It is possible to try this traditional dish in almost every restaurant in Florence, usually matched with a side of cannellini beans and a good Chianti.
The traditional Tuscan soups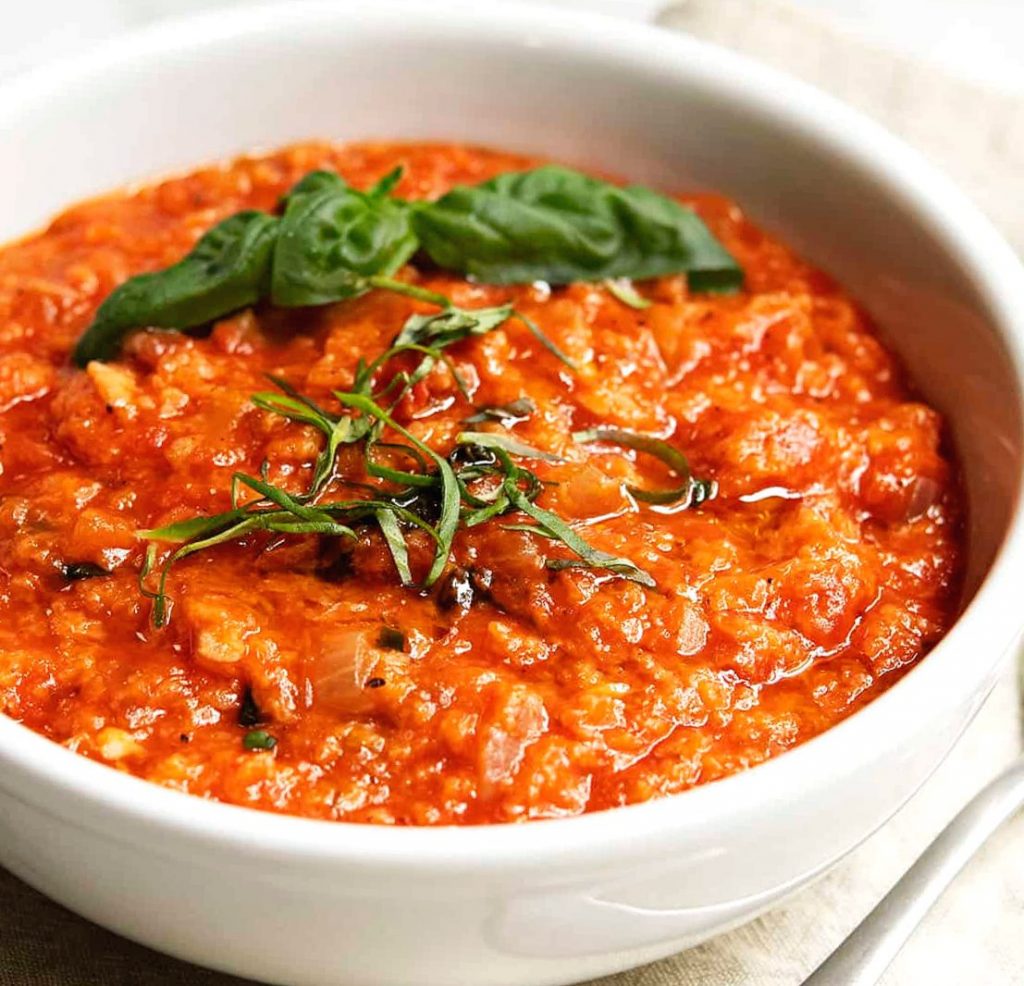 Tuscany has a great tradition of country cuisine, its dishes are still today considered as comfort food thanks to their creamy texture and their delicious scent.
The most famous Florentine soup is "Pappa al Pomodoro" (literally Tomato soup), a soup made with tomatoes, basil and Tuscan unsalted bread. This dish was traditionally a way to cook the old and dry bread, which breaks in small pieces in cooking and gives the soup a creamy texture. This dish is so famous in Italy that a song is dedicated to it!
While you can find "pappa al pomodoro" in every restaurant in Tuscany, there is one more soup that you can find only in Florence: the "Ribollita" (literally "boiled again"). Ribollita is a vegetable soup which main ingredients are kale, dry Tuscan bread and borlotti beans. The soup is cooked first in a pane, and then it's baked until the texture gets creamy, and it's usually served in terracotta terrine with grated parmesan on the side.
Another poor dish: Trippa alla Fiorentina
"Trippa alla Fiorentina" (literally "Florentine tripe") is a dish made from cow tripe, which is previously boiled and then finely cut. Once the tripe is cold, it's cooked again with carrots, celery, onion and crushed tomatoes, spiced with fresh bay leaves and then served with greated parmesan on top and Tuscan unsalted bread.
The ultimate beans: Fagioli all'uccelletto
"Fagioli all'uccelletto" is a delicious way to eat the Italian borlotti beans, it's one of the few Florentine recipes to be vegetarian and also vegan friendly, even though this delicious dish conquers the most demanding palates. The "fagioli all'uccelletto" dish is made cooking the beans is tomato sauce, flavoured with fresh garlic and sage leaves. This dish is usually accompanied by thick slices of Tuscan bread to be dipped in the sauce once the beans are over, in the classical Italian "scarpetta".
Sweets: schiacciata and cantucci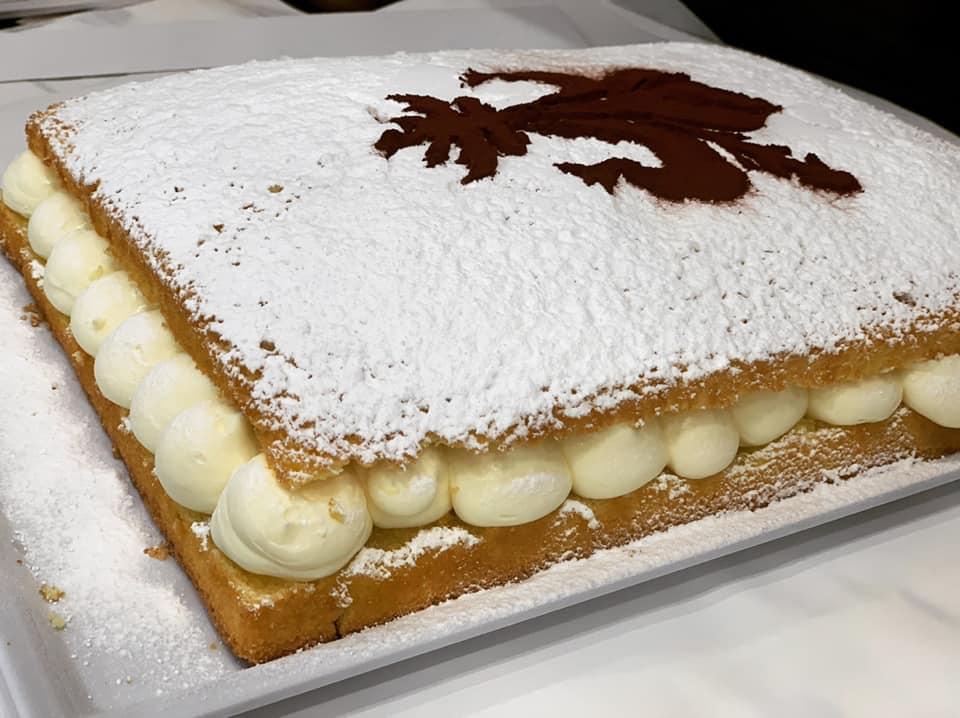 There are two unmissable sweets which are milestones of Florentine cuisine: the "schiacciata" (literally "flattened") and the "cantucci".
Schiacciata is a cake traditionally baked during the carnival time, which is however sold by most bakeries all the year because of the delicious taste and the excellent texture!
This traditional sponge cake is only three centimetres high, but it has to be extremely fluffy and buttery, with the characteristic citrusy scent. This sponge cake like is then usually stuffed with Chantilly cream, pastry cream or cocoa cream, and then decorated with the traditional Florentine lily made with cocoa powder or sugar on the surface.
Cantucci are small dry biscuits made with almonds (or sometimes hazelnuts) and butter, they're extremely crumbly and friable thanks to the fact that they're baked twice (first in long sicks, which are then sliced and baked again). Usually these biscuits are served at the end of the meal with a glass of "vin santo", an aromatic dessert wine, in which traditionally the cantucci are soaked.
Street food: Lampredotto
When in Florence, you'll see a lot of small kiosks and food trucks which sell the traditional Lampredotto sandwich, alongside other offal such as "puppa" (the cow udder).
This traditional dish is made from the fourth and final stomach of cows, which are boiled in hot water with tomatoes, onions, parsley and celery until the meat is tender.
There are two possible ways to eat Lampredotto: as a main dish, matched with the traditional Italian green sauce, or finely cut inside a bun (to make the sandwich even more delicious, the bread is usually dipped in the meat sauce).
Read more About :