Rome is the capital city of Italy, and even though it's mostly known for the Colosseum, the Eternal City has some great culinary specialties to offer too! The culinary tradition of this city is characterized by strong tastes, creamy textures, and poor ingredients, for it was shaped by the rural surroundings and their main products: vegetables and sheep milk and cheese.
Some of the best Rome's food has a Jewish origin, and still today to try them at their best you have to go to one of the restaurants which specialize in "Roman-Judean cuisine", usually located in the ancient ghetto in the historical center of the city.
Foods in Rome
Street food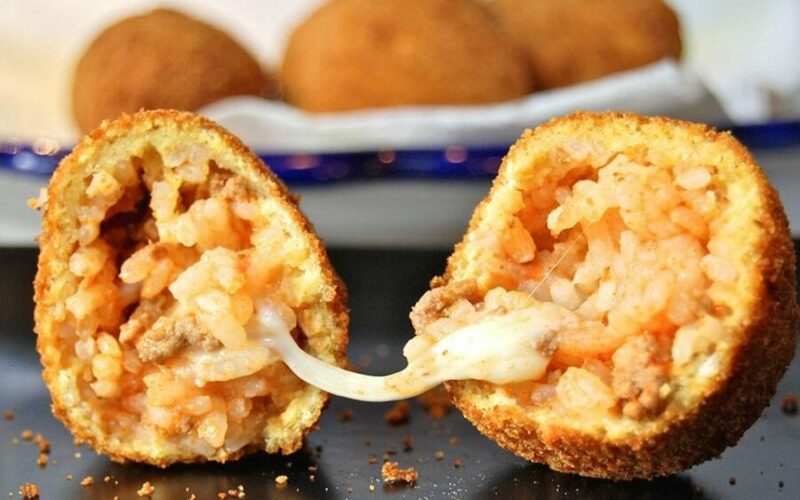 If you want to enjoy some street food while sightseeing in Rome, the Eternal city's got you covered. The traditional "Supplì" is a fried croquette made with boiled rice mixed with a meat sauce, with a melted mozzarella heart. The real Supplì, in fact, when split in half, has a stripy melted cheese linking the two parts, in Italian, this characteristic is called "al telefono", because of the wire of old telephones.
Another great street food is "pizza al taglio", pizza (roman style) sold in square slices, easy to eat wherever you wish.
Pasta dishes
If you're a pasta lover, you don't want to miss the chance to try the traditional "Pasta cacio e pepe" (literally: cheese and pepper). This pasta dish is extremely creamy and tasty, and it's also vegetarian friendly for it's made with three ingredients only: Pecorino Romano, black pepper and pasta (usually spaghetti or rigatoni).
Another creamy pasta dish you absolutely have to try is "Pasta alla Carbonara", a delicious combination of fried pig cheek, black pepper and a creamy sauce made with egg yolk and cheese.
If you're more of a sauce lover, the "Bucatini alla Amatriciana" are for you! The "bucatini" are a sort of thick spaghetti with a thin hole in the centre, so that the sauce is both on the outside and on the inside of the pasta. The "Amatriciana" sauce is a delicious tomato sauce enriched with pork cheek, white wine and Pecorino cheese. Even though this dish is traditional of another city in the Lazio region (Amatrice, precisely), it's so delicious that it's cooked all around the region!
For the meat lovers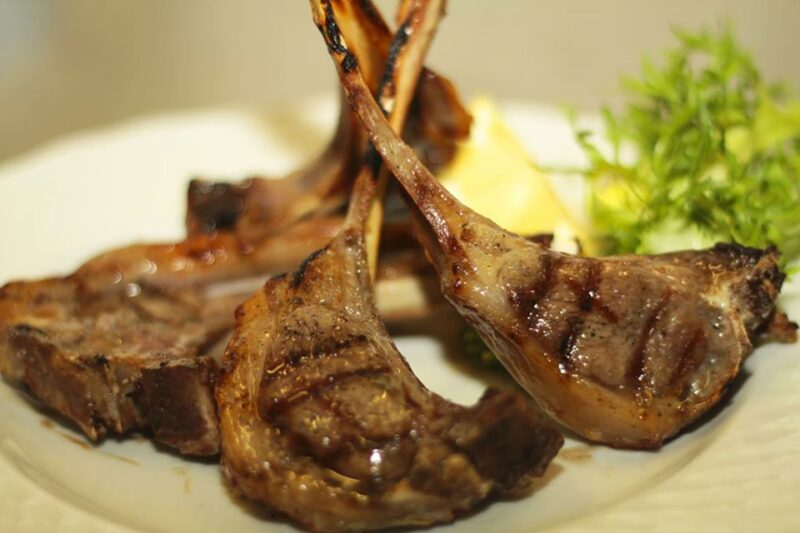 The most famous meat dishes to absolutely have in Rome are "Abbacchio scottadito" and "coda alla vaccinara".
The first is made with grilled lamb ribs, usually accompanied by a potato puree. This dish is usually served during the traditional Easter lunch, but it's so tasty that restaurants sell it every time of the year.
The latter is probably the more unique: a beef tail cooked for five or six hours with celery, carrots, onions, tomato sauce and dark chocolate. The taste is quite intense, but if you're a foodie with a love for unusual meat dishes you need to try this one! This dish clearly belongs to the popular tradition: in the past, in fact, the only meet poor people could afford were the offal, and they had to find a way to make it tasty and inviting!
Side dishes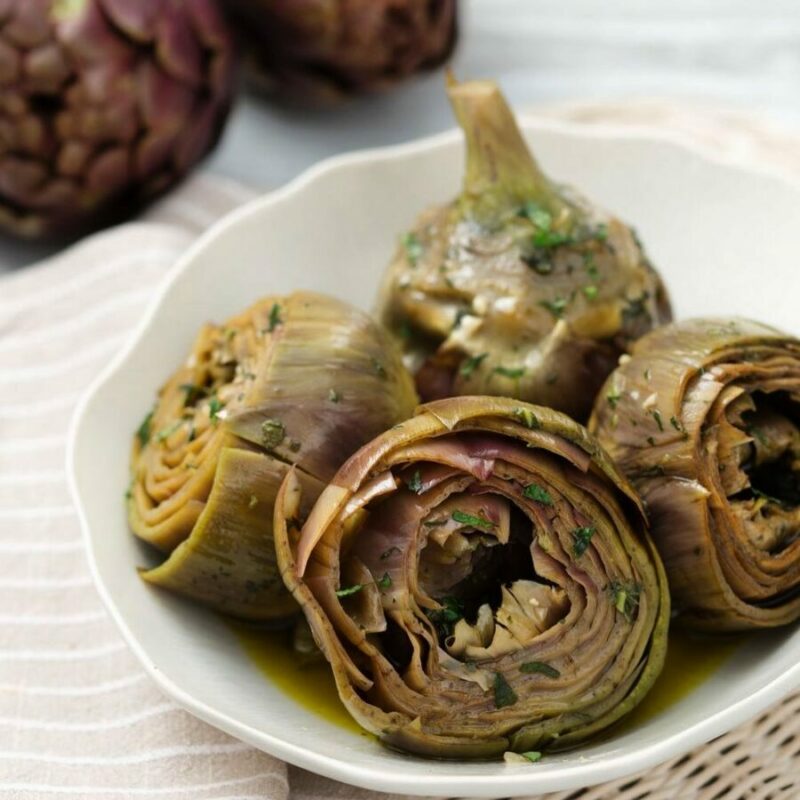 The most appreciated vegetable of Rome's culinary tradition is without a shadow of doubt the artichoke. There are two main versions: "Alla Romana" (Roman style) and "Alla Giudia" (Judean style).
The artichokes "Alla Romana" are slow cooked until they're tender, seasoned with garlic, "mentuccia romana" (an autochthon variety of mint, extremely aromatic) and parsley.
The artichokes "Alla Giudia" on the other hand, are fried using a special technique, thanks to the which the artichoke's petals open and became extremely crispy.
If you happen to be in Rome during spring season, you have the luck to find almost everywhere a side dish called "Vignarola". This is a mix of seasonal vegetables like peas, artichokes, broad beans, spring onion and lettuce, cooked with pork cheek and flavoured with Pecorino Romano. "Vignarola" means "from the vineyard", in fact this dish was originally eaten as lunch by the vine workers during the harvest.
For your sweet tooth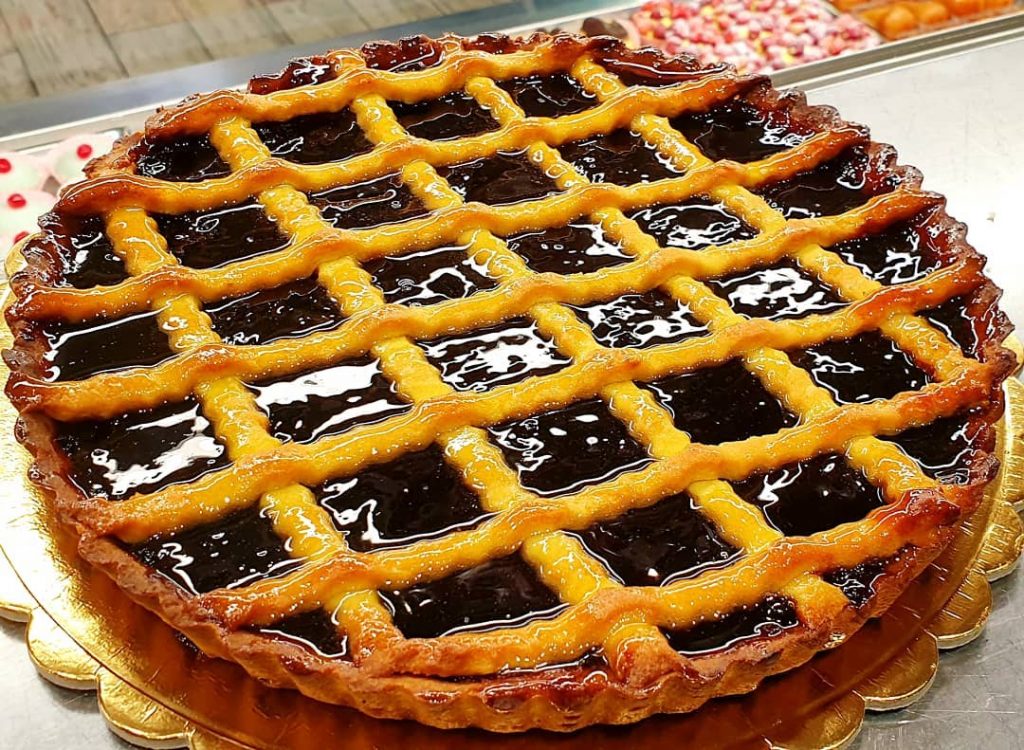 As you may have now understood, the majority of Rome's typical foods belong to the poor and rural traditions, and so do the desserts: made with simple ingredients, but extremely yummy!
Two of the most usual desserts you can find in Rome are "crostate" (tarts). The first one is the "crostata alle visciole", a tart with wild cherry jam typical of the Lazio region. The second is "crostata di ricotta", a tart with ricotta cheese (usually a mix of sheep milk ricotta and cow milk ricotta) and chocolate chips.
If you're not a tart lover you may want to try the "maritozzo con la panna", a light brioche bun stuffed with whipped cream.
Read Also:
---