10 Must-Try Foods In Milan
Today we want to talk to you about traditional Milanese cuisine, which has very ancient origins and has many typical dishes. In this article, we have collected our favorites… What are yours?
Busecca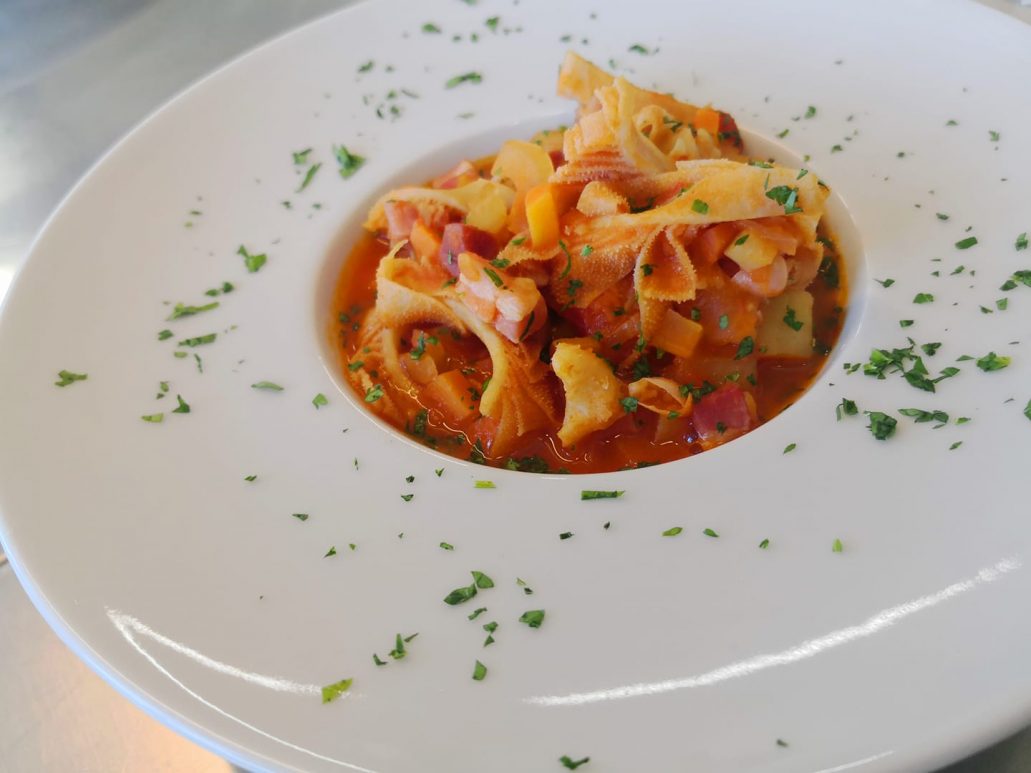 Recommended at: dinner
Average cost: €10,00
Main ingredients: tripe, white beans, bacon, tomato
Nervetti Salad (gnervitt)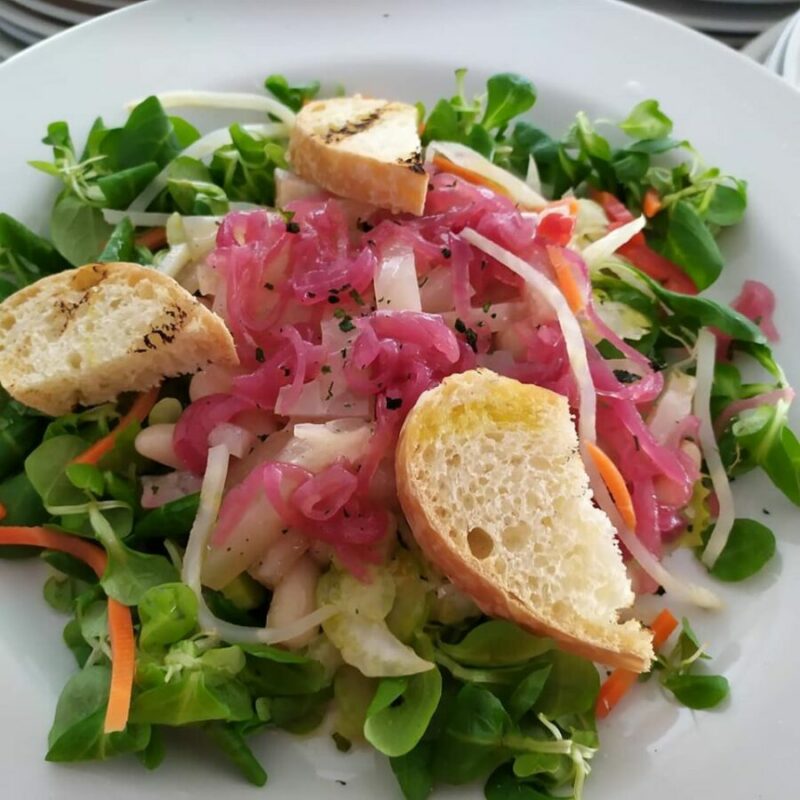 It is perhaps one of the most frightening dishes for those who are not used to these dishes.
Nervetti is nothing but the cartilage of the bovine shin. They can be found a bit everywhere in Italy, cooked in every way and manner, but to get them in the form of salad, you have to go to Milan. Its ingredients are quite simple, as its preparation, but it is a bit long.
Recommended to: always, as an appetizer
Average cost: €8.50
Main ingredients: nervetti, onion, bay leaves, white wine vinegar
Risotto alla Milanese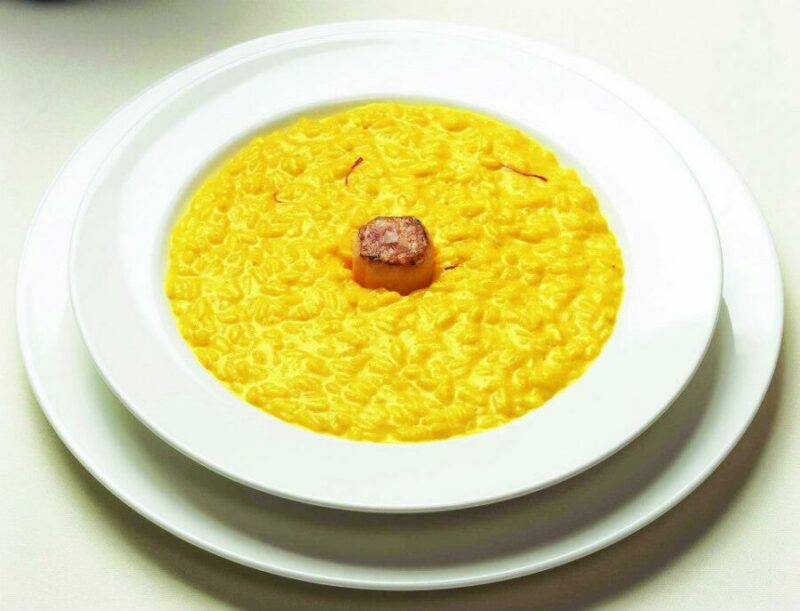 Risotto Alla Milanese is undoubtedly the flag of Milan. Known throughout the world thanks to its golden color, risotto is as easy as it is insidious to cook, which is why we recommend that you rely on expert hands to taste it in one of the many traditional restaurants in the city.
Recommended at: lunch and dinner
Average cost: €14,00
Main ingredients: rice, ox marrow, saffron, butter
Polenta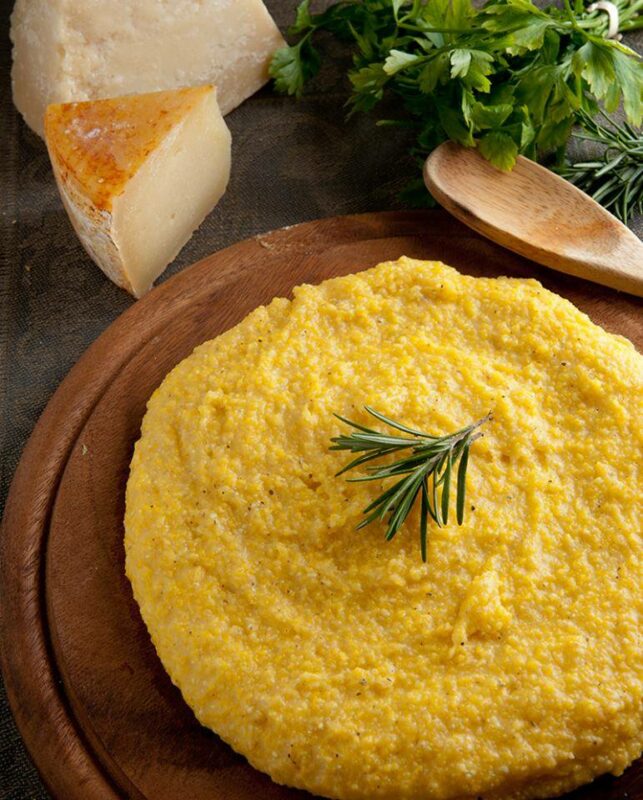 Polenta is one of those dishes that Milan declines in every way; you can also find it in the form of a "sandwich" in the city's streets. The most famous and traditional one is undoubtedly the polenta with cod, a typical dinner on Friday evening in Milan, and cheese (absolutely to try with local gorgonzola) and any other kind of seasoning.
Recommended at: dinner, in winter
Average cost: €10,00
Main ingredients: yellow polenta, salt
Milanese cutlet ( Cotoletta alla Milanese )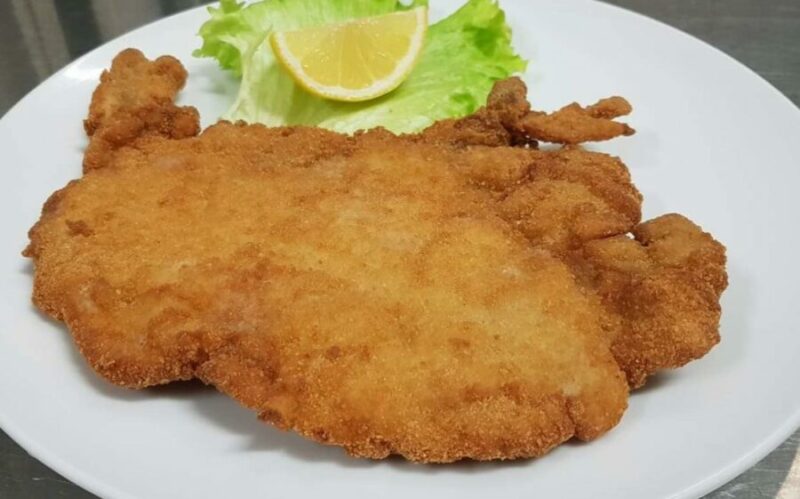 The Milanese cutlet is one of those dishes that have entered the Italian culinary tradition without effort. Its crispy breadcrumbs and tasty meat make it an excellent dish for young and old alike. But if you want to taste the "real" cotoletta alla Milanese, you can't miss a visit to one of these places in Milan. Once you've tried the original version, you can't do without it:
Recommended at: lunch and dinner
Average cost: €25,00
Main ingredients: veal chops, butter, flour, breadcrumbs
Ossobuco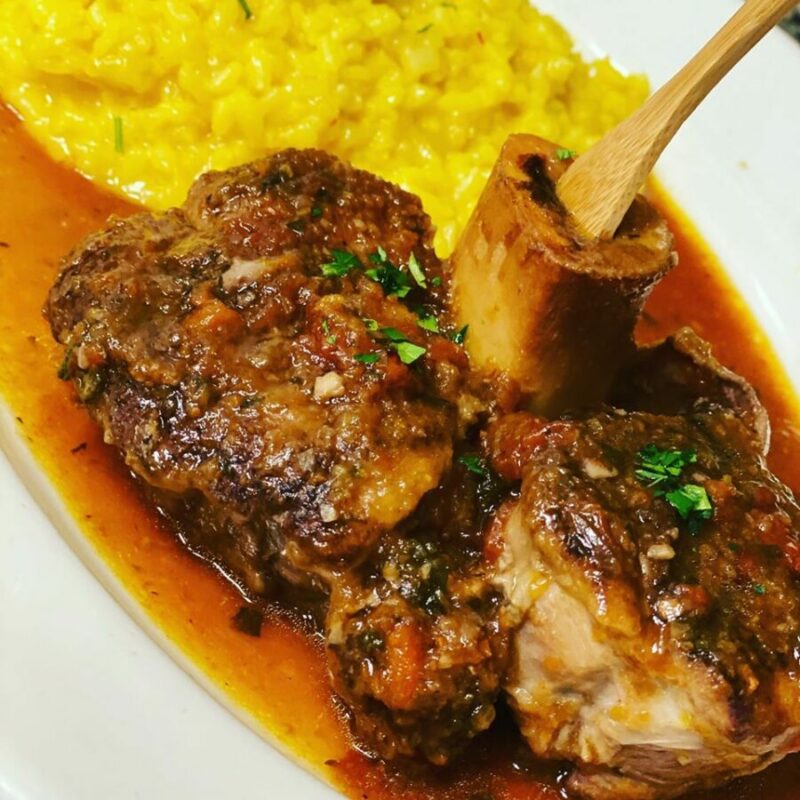 You never forget the ossobuco. Typical of Meneghina cuisine, this type of meat is cooked in such a way as to keep the marrow inside, also used for risotto alla Milanese. It is no coincidence that many times these two dishes are served together. If you love a meat, you cannot but taste it; already in 1700, it was considered a connoisseur's dish.
Recommended at: lunch and dinner
Average cost: €25,00
Main Ingredients: beef, white wine vinegar, onions, flour
Cassoeula
In winter, in Milan, Cassoeula is a must. It is a dish based on pork meat (rind, ears, legs, etc.) with its roots in legend. Its origins are uncertain, but it is a dish that has conquered the tastes of historical figures of every era. One of all, it seems that it was one of Toscanini's favorite dishes.
Recommended at: dinner
Average cost: €27.00
Main ingredients: pork (ribs, rind, ears, legs), savoy cabbage
Minestron a la milanesa ( Milan soup )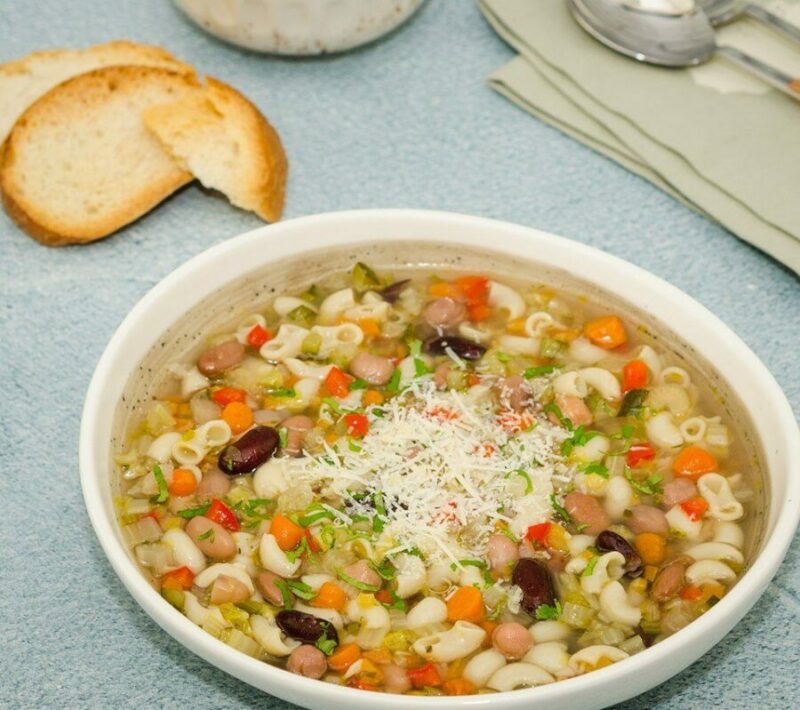 Soups are a must in Meneghina cuisine. They are such an important part of Milan's culinary tradition that they have specially dedicated restaurants. Here, whether they are hot or cold soups for summer days, you can enjoy the authentic flavor of the Lombard city that combines the taste of vegetables with that of bacon or lard.
Recommended at: lunch and dinner
Average cost: €18.00
Main ingredients: beans, cabbage, bacon or lard
Barbajada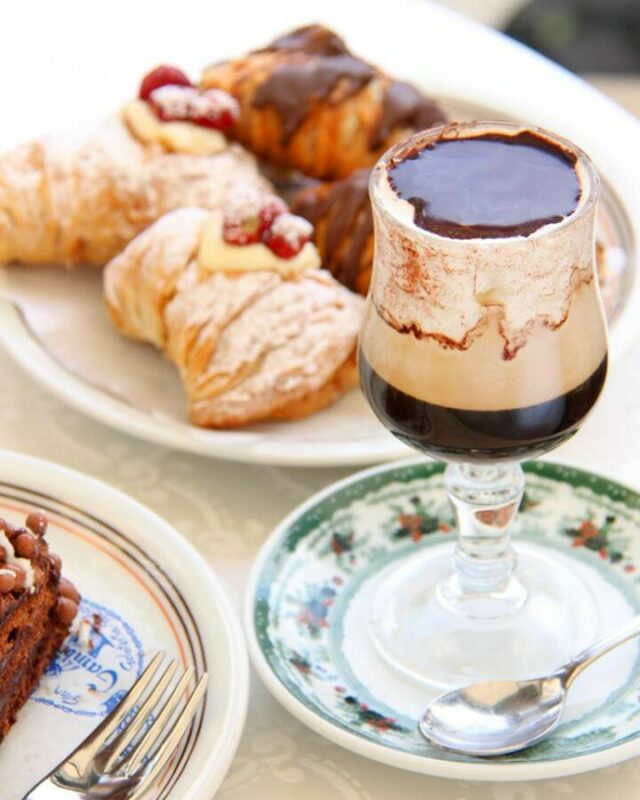 Barbajada is a typical dessert of the city of Milan. Excellent at any time of day, it is a mixture of chocolate, coffee, and milk that dates back more than two centuries. In 1800 it was a trendy drink but even now it is not a joke. To taste it you will have to go to one of the typical places of the city, maybe they will tell you their secret to prepare it.
Recommended to: always
Average cost: €7,00
Main ingredients chocolate, coffee, milk, sugar
Panettone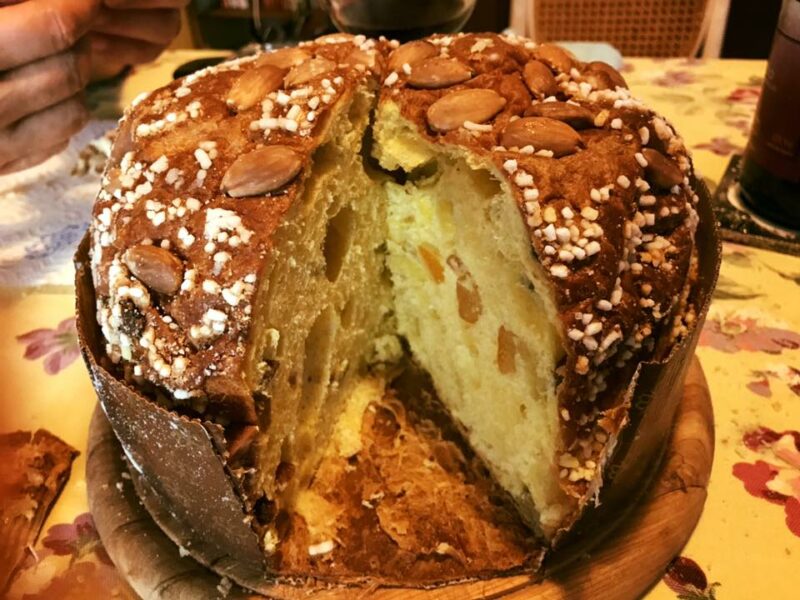 If you are in Milan, you already know the coast I'm thinking about to complete this meal: the panettone. A typical dessert of Meneghino origin, it has become the symbol of Christmas all over Italy. Among those who want it traditional with candied fruit and those who prefer its more alternative and modern versions, it is a must for a gastronomic holiday in Milan.
Recommended at: always, especially in winter
Average cost: €15/Kg
Main ingredients: flour, butter, eggs, candied fruit, raisins