16 Best Italian Coffee Machine Brands
There is a wide range of brands and models, domestic or professional, of coffee machines on the market. From manual coffee machines to lever coffee machines up to the comfort of super-automatic machines. The models on the market are very numerous and each of them has its own characteristics and peculiarities.
The first possible distinction to be made is that of typology. It is in fact possible to divide the coffee machines into:
Manual: can be used with ground coffee and is a simpler version of bar machines. Intuitive to use, it offers excellent coffee.
Automatic: offers the possibility of use with coffee beans and ground coffee, and allows you to grind, dose, and press the coffee. You can choose the right amount of coffee to brew.
Pods: quick to clean and easy to use thanks to the pre-measured and pressed pods. Very ecological and easy to dispose of.
Capsules: perfect for those in a hurry, it is compact and easy to use. Just insert the capsule and press a button to get an excellent coffee. The capsules manage to maintain the aroma for a long time.
In general, it is necessary to consider the ease of use, consumption and quality of the coffee, as some brands of coffee machines only allow the use of a certain type of pod or capsule, and are not compatible with others.
Now let's see below the main Italian companies producing coffee machines.
Dalla Corte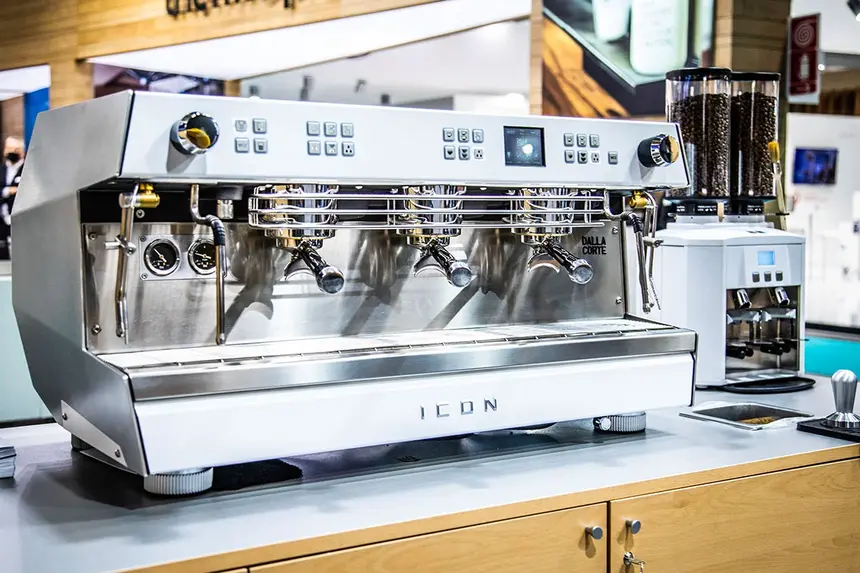 Dalla Corte is an Italian brand born from the genius of Bruno Dalla Corte. The Dalla Corte line of machines presents important elements of innovation in terms of design and technology, providing baristas with the possibility of creating their perfect coffee, thanks to the Espresso machines and professional coffee grinders.
Dalla Corte espresso machines are the most sought-after by baristas in terms of functionality, technology, and design. They have also patented coffee machines with separate boilers: each individual group and the boiler work autonomously, completely independently. This means having the possibility to switch off the groups or the boiler in moments of little use, save energy, and above all maintain a constant temperature for each extraction of coffee.
De Longhi

De Longhi is an Italian company founded in 1902, which throughout the twentieth century has expanded its business to become one of the main world references in the production of small household appliances. It is based in Treviso (Italy) and owes much of its fame, of course, to the marketing and production of coffee machines.
De Longhi machines are designed for coffee lovers who want to enjoy an espresso, a cappuccino or a simple coffee in the comfort of their own kitchen.
De Longhi automatic machines are easy to use and very reliable regarding safety and cleaning. With a simple button, you can enjoy a perfect coffee. The range of coffee machines the company offers is very wide, all of excellent quality. The automatic machines make excellent coffee at the push of a button.
The beans are ground on the spot, and thanks to the new technology, you can create all types of coffee-based drinks and customize them according to your tastes.
Faema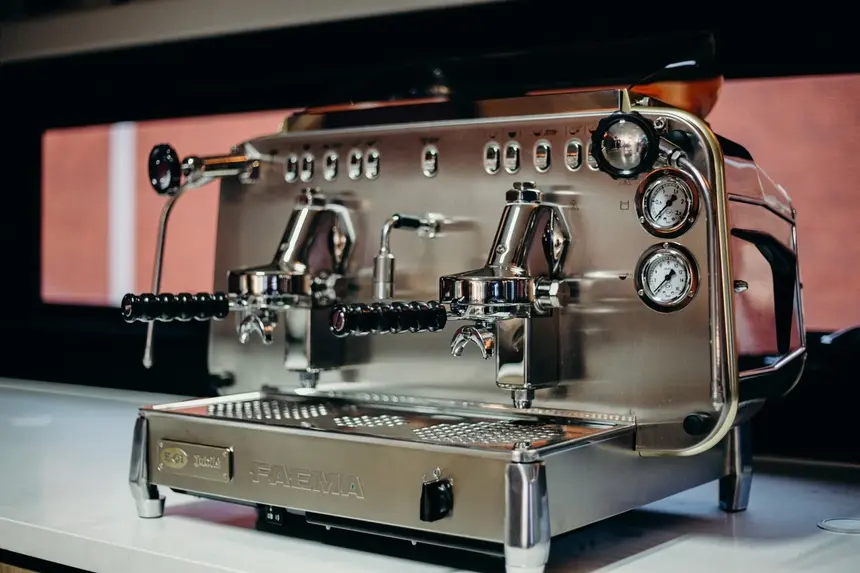 Faema currently belongs to the Cimbali SPA Group, based in Milan, and its coffee machines are synonymous with tradition and Made in Italy. Faema presents a coffee machine model suitable for every need.
Traditional, automatic, semi-professional machines are suitable for all enthusiasts who want a real coffee machine with a unique and innovative design in their home. Faema espresso coffee machines are one of the most important coffee machine companies for the hospitality sector in Italy and much of Latin America.
Gaggia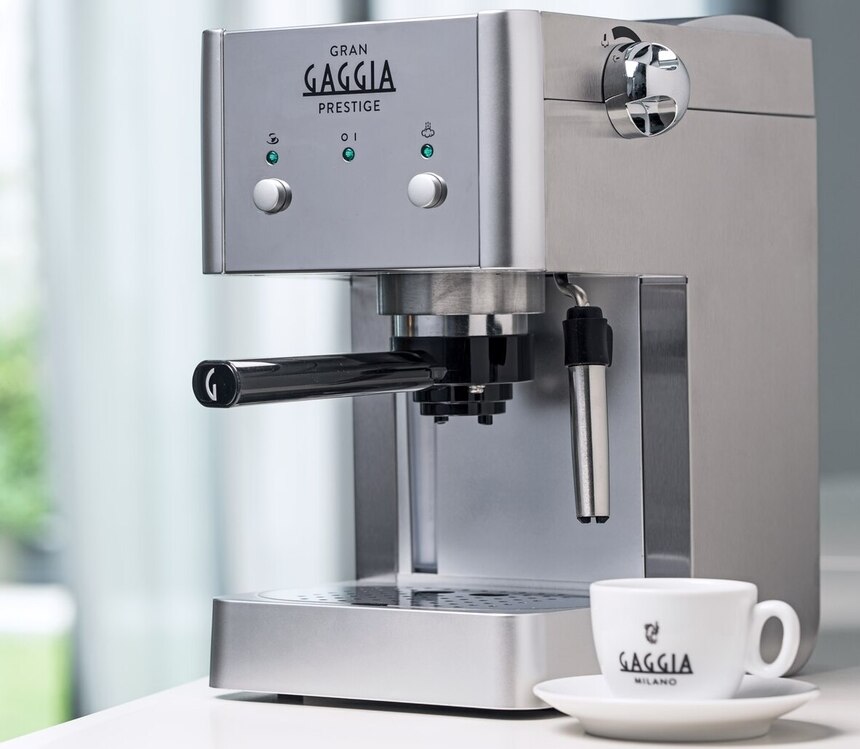 Gaggia is a brand active since 1948, characterized by Made in Italy quality for an always high quality espresso coffee. The Italian company, founded by Achille Gaggia in the 1940s, has for years been a symbol of the purest, most elegant and refined style of Italian baristas.
Over the years, the company has decided to bring the tradition of coffee home to consumers by producing both manual and automatic coffee machines. In both categories, it will be possible to find machines that differ from each other in terms of size, technologies, and construction materials. Most of the models will allow you to customize your espresso with the length you prefer or to create tasty cappuccinos through the use of steam.
Gaggia coffee machines are a guarantee of prestige and quality in the sector of manual espresso coffee machines, as well as dedicating part of its business to the production and marketing of small appliances of all kinds.
Isomac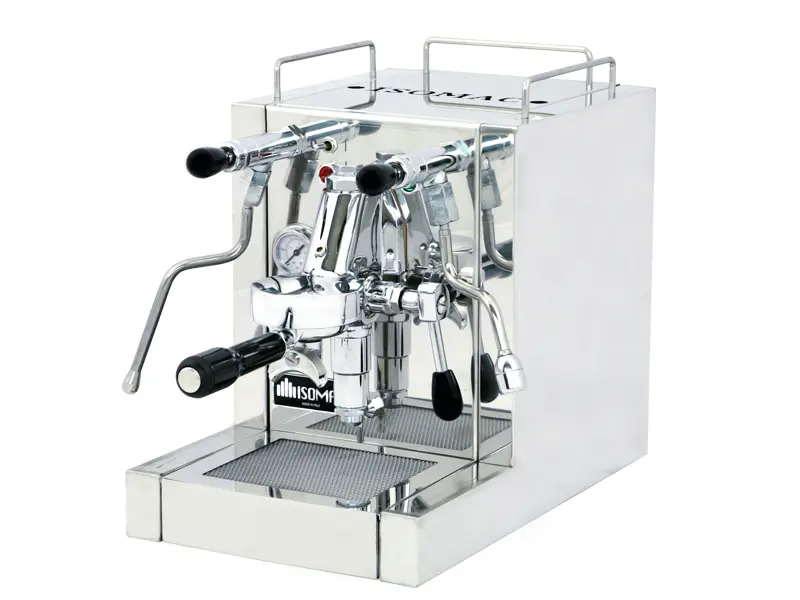 Isomac has been producing espresso and cappuccino machines since 1977. Isomac espresso coffee machines guarantee unique thermal stability and espresso extraction performance thanks to the technical characteristics and quality of the components used.
Some brands of espresso machines, many of them Italian, go beyond the concept of traditional coffee machines and are included in a "premium" range of coffee machines to make authentic espresso. Isomac is one of them. They are very expensive machines but the only ones that ensure you can prepare excellent espresso.
La Pavoni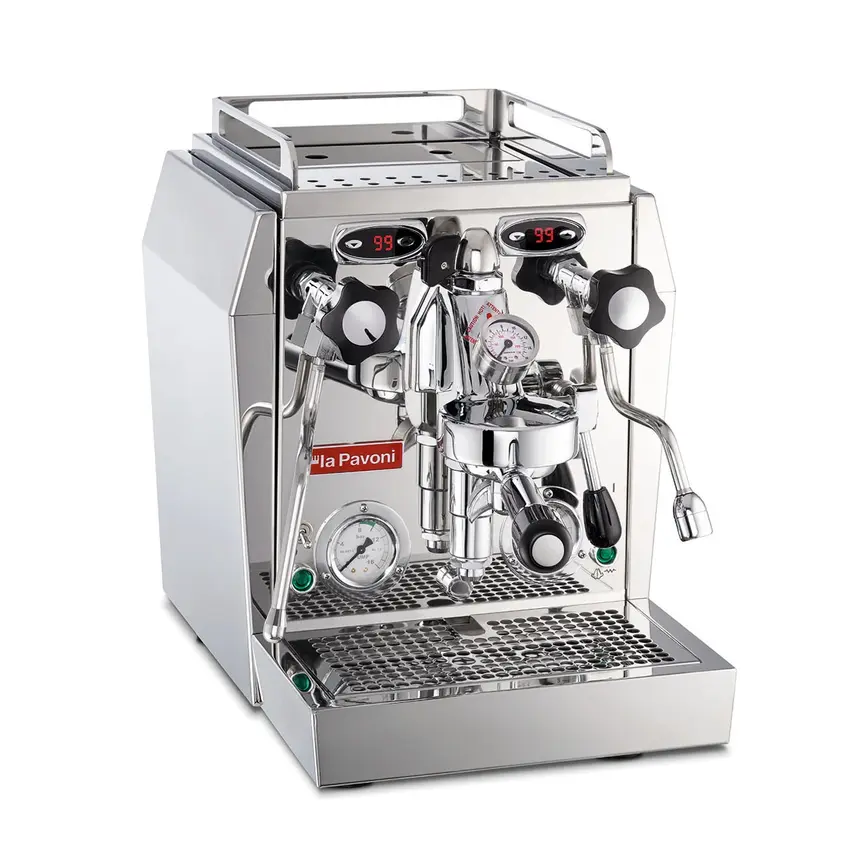 La Pavoni is a prestigious Italian company, founded in Milan at the beginning of the twentieth century (1905) and which is still based today in this city in northern Italy.
Initially, the company was dedicated to the production of coffee machines for bars and accommodation facilities. Today La Pavoni is among the most important brands in the espresso coffee machine sector.
La Pavoni includes lever coffee machines and dual boilers combined. The characteristics of the materials and the chromed and glossy finishes also make them essential furnishing accessories for any classy kitchen.
La Pavoni company is currently actively searching for new ideas and concepts applicable to the professional coffee industry sector.
La Spaziale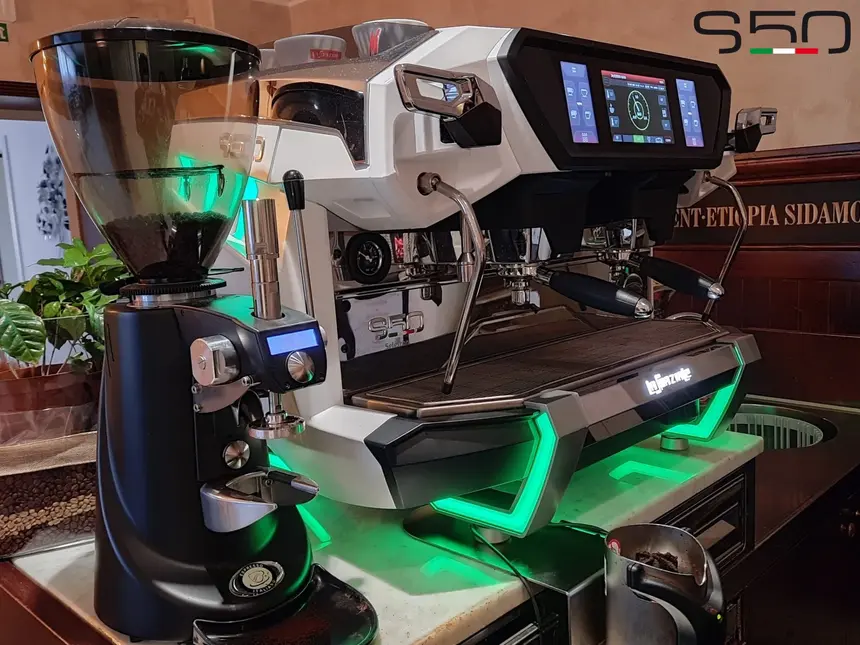 La Spaziale boasts 65 years of experience in the quality coffee machine market. The exclusive cutting-edge technology combined with the Italian artisan beauty makes La Spaziale unique in the reference sector.
The unrivaled range of La Spaziale espresso machines covers all customer needs and budgets. These are espresso coffee machines for the hospitality sector, although in their catalog we can find some models for domestic use. In terms of size, price and ability to exploit its countless qualities, La Spaziale coffee machines are not suitable for all audiences, but only for the most demanding segment.
La Cimbali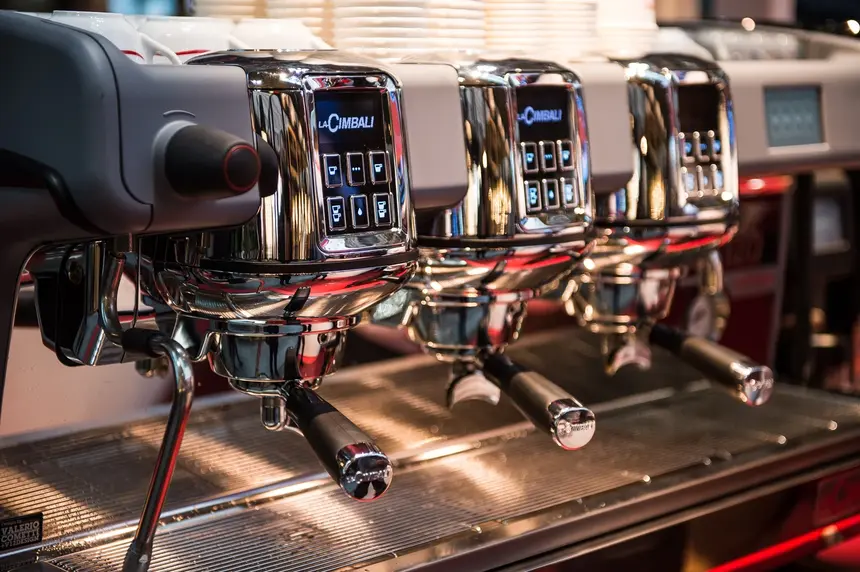 We are talking about one of the leading brands in the world of professional hospitality and Italian espresso coffee machines. We refer to La Cimbali coffee makers, one of those prestigious Italian producers with more than a century of experience behind him, whose products are synonymous with quality.
The history of La Cimbali coffee makers dates back to 1912 when Giuseppe Cimbali founded the company in the city of Milan. Since then, decade after decade, generation after generation, La Cimbali has always stood out for being at the forefront of the sector and for providing models with highly innovative technical solutions, such as using stainless steel for manufacturing their machines.
La Cimbali currently exports its machines all over the world. The company is based in the city of Binasco, near Milan.
Lavazza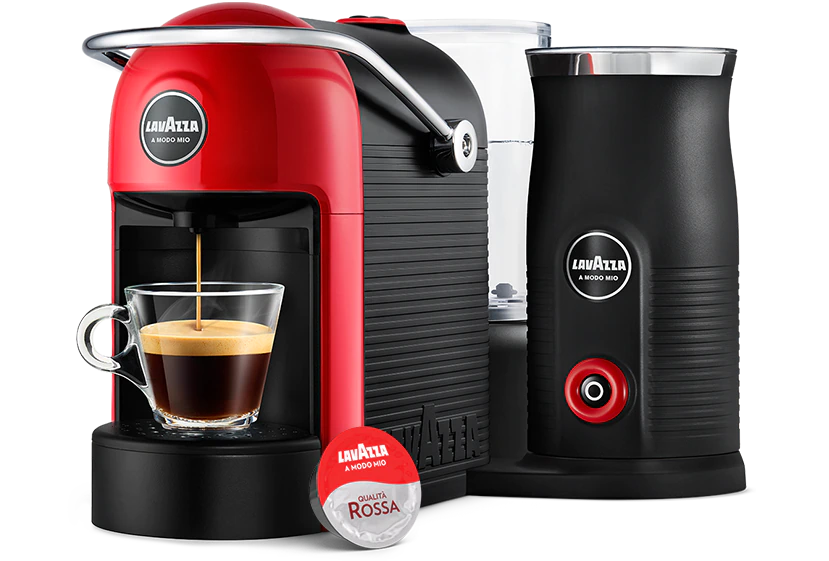 In addition to producing excellent quality coffee, both ground and in capsules, Lavazza produces perfect coffee machines suitable for both small offices and the home.
The Lavazza "A Modo Mio" coffee machines can be considered as the result of a long and very careful design, carried out by those who know and pass on the art of coffee preparation in an excellent way.
Compact and easy to use, through these devices you can get a professional espresso from the first to the last cup. All this also thanks to the use of Lavazza capsules, synonymous with quality and guarantee. Lavazza is a very popular brand of capsule coffee machines in Italy.
Lelit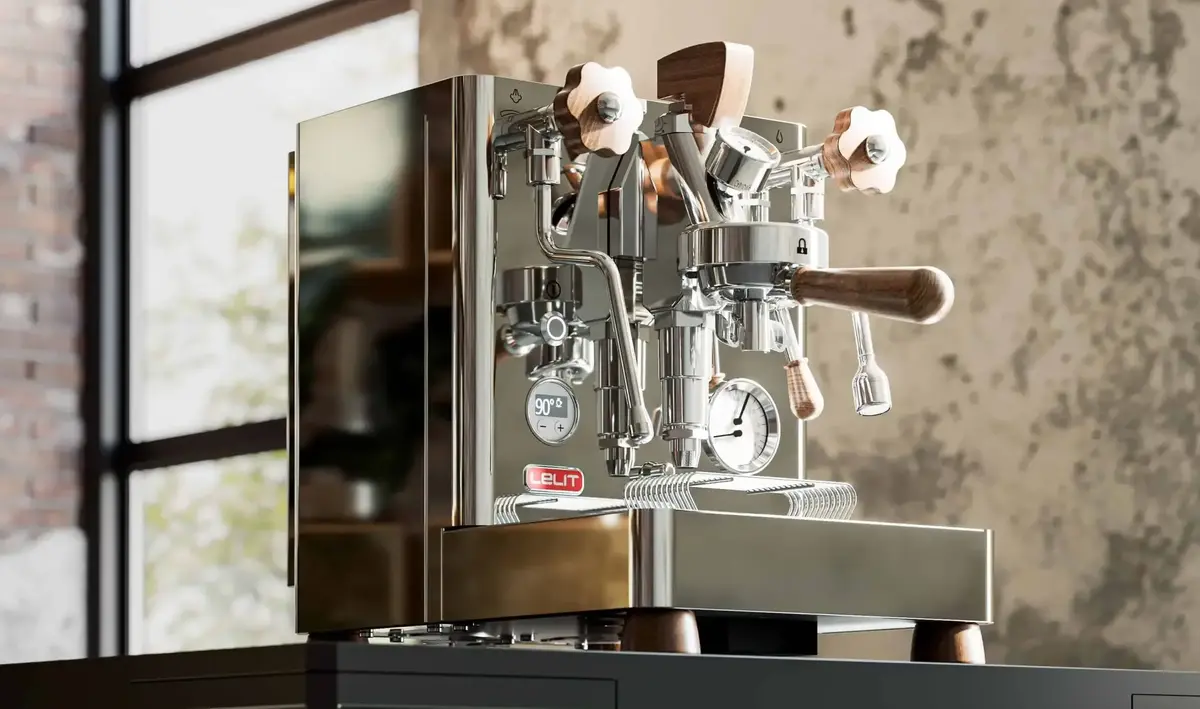 Lelit is a historic Italian company leader in producing and distributing espresso coffee machines. Lelit espresso coffee machines for the domestic sector are designed and manufactured in Italy, implementing the same technologies and components used for commercial bar machines.
Lelit espresso coffee machines have many customers in Europe and are an undisputed reference among those who put the quality and purity of espresso above all else. Lelit produces and markets exclusively high-end coffee machines with top-quality materials and elements to offer users all possible control parameters while preparing an espresso.
They are expensive stainless steel coffee machines competing in a very exclusive market sector.
Nuova Simonelli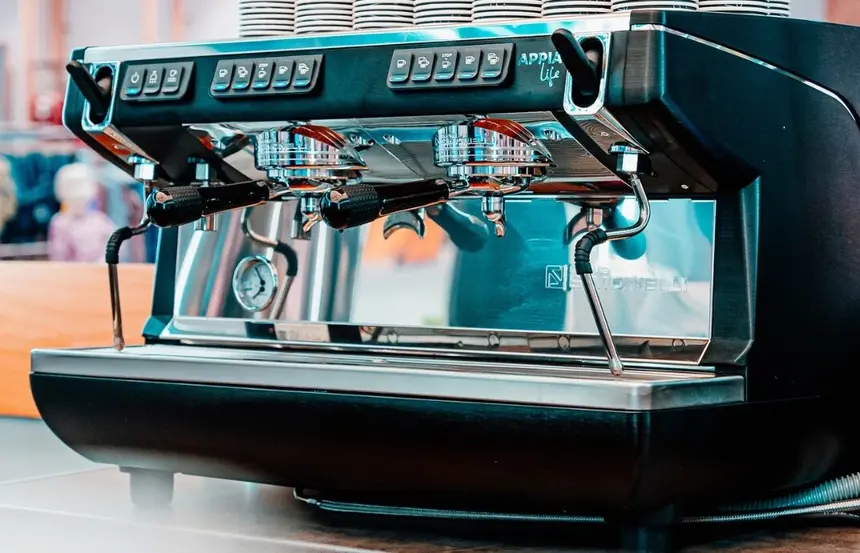 Nuova Simonelli is an Italian company with a great tradition and experience. It has been producing espresso coffee machines since 1936 and exports them all over the world. Today it boasts a wide range of products capable of meeting the needs of the entire hospitality industry. Today Nuova Simonelli exports to over 125 Countries and is a leader in the sale of espresso coffee machines in the American territory. Moreover, today 93% of the machines produced reach the foreign market.
One of the main activities of Nuova Simonelli's branches around the world is the organization of training courses for technicians and baristas. The investments led to the opening a real school for coffee extraction operators.
Pontevecchio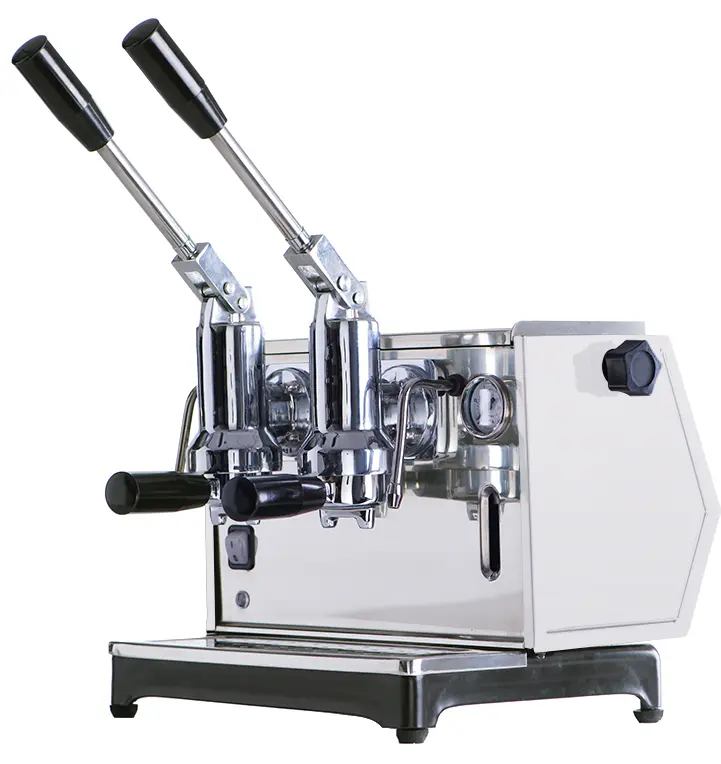 Pontevecchio produces sturdy and elegant lever espresso machines. Pontevecchio's main line is entirely made of brass and steel. The simplicity of installation, the high quality of the components, and the foolproof functionality process allow Pontevecchio to guarantee the best performance of the products.
Pontevecchio is a rather young brand: it dates back to 1999. It bases the pillars of its business on the care with which they build its coffee machines and the personalization and attention of each customer. They are very exclusive coffee machines, with a high price and with materials and finishes worthy of the most demanding consumer, mainly made of brass and steel.
Victoria Arduino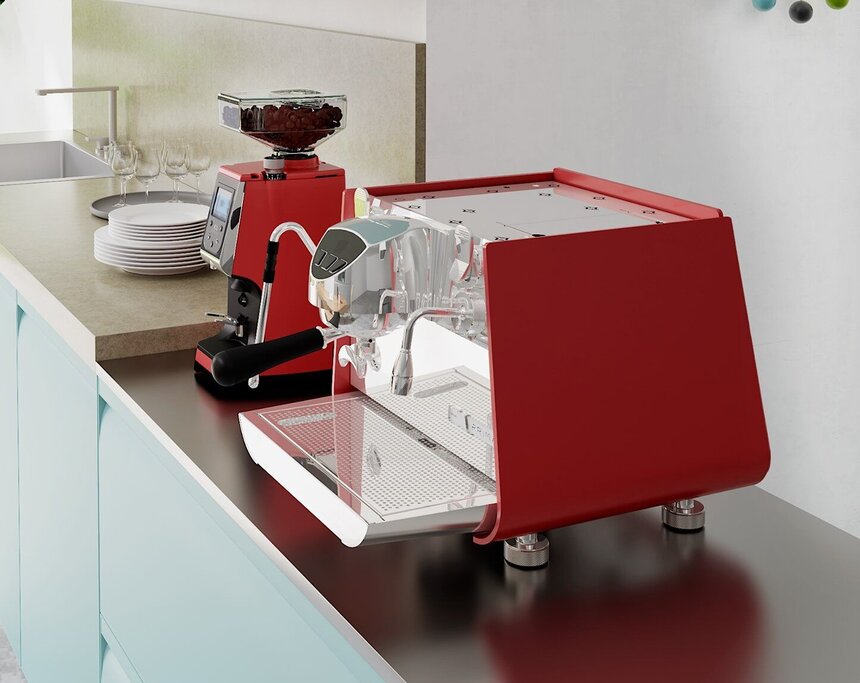 Victoria Arduino is an Italian company specializing in espresso coffee machines and coffee grinders. It is also the official coffee machine of the 2015 World Barista Championship. Victoria Arduino specializes in refined espresso machines so that baristas can work smoothly and take care of their customers.
Vibiemme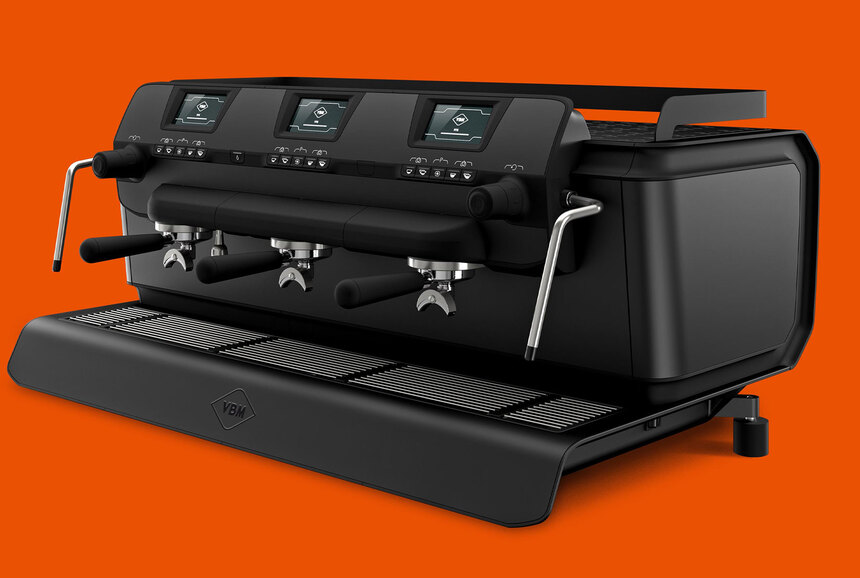 It is an Italian company operating since 1976 in producing and distributing coffee machines. VBM offers a wide range of coffee machines suitable to meet the needs of any barista or coffee lover. Buying a VBM coffee machine means having an ideal partner to manage demanding workloads and create elaborate and customized coffees.
Saeco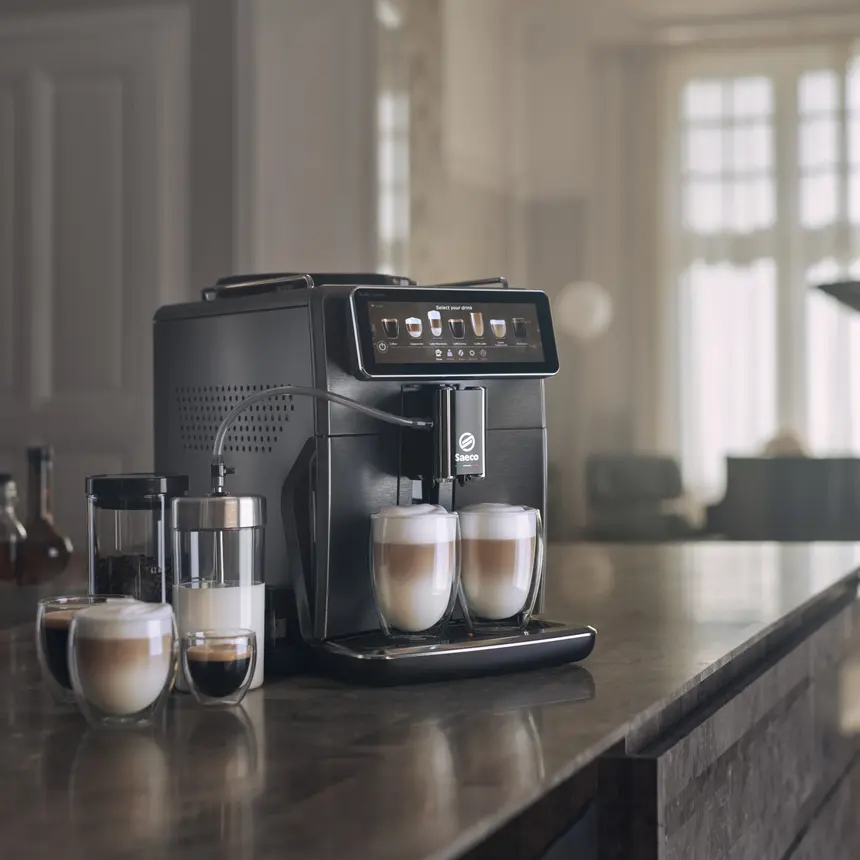 Saeco is synonymous with technology and elegance all Made in Italy. With the exclusive automatic coffee machines, you can customize both coffee and milk based drinks according to your tastes. All this thanks to the innovative LED display that will allow you to choose about 15 different recipes with a simple touch.
The main features that make it an excellent machine are: the ceramic grinders, which are able to release the aroma of coffee beans through 5 different settings; simple maintenance, as the brew group can be removed with a simple movement; the fast heating boiler, which allows you to obtain an espresso at the right temperature in a few seconds.
Saeco coffee machines have all the prestige of one of the leading brands in the coffee machine sector for both domestic and hospitality use.
Illy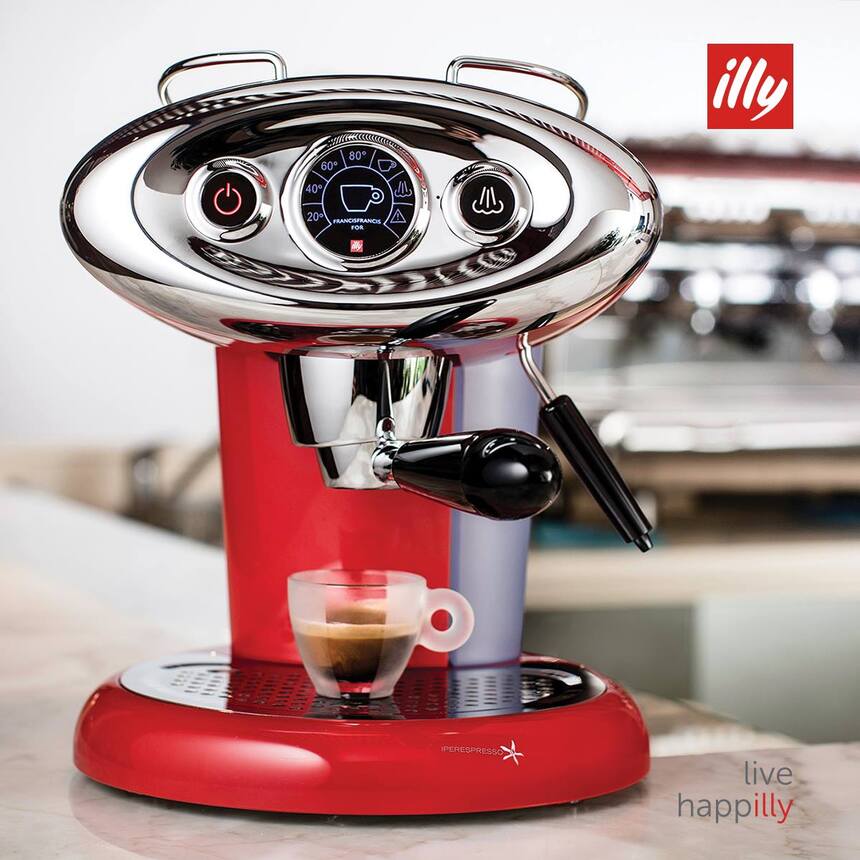 Illy is an Italian company that has become, over the years, an absolute reference point in the world of coffee machines and, in particular single-dose coffee capsules. Founded by Francesco Illy in 1933, the company remains in the hands of the Illy family, now in its third generation.
It is a company known above all for producing espresso coffee, both in capsules and in its traditional version (ground coffee), and enjoys great prestige worldwide. They sell it in all the formats that are consumed in Europe: coffee beans, ground coffee, capsules, and pods.
Illy bases its company philosophy on the desire to bring home a perfect flavor combined with excellent design. Illy accompanies the marketing of coffee with a wide range of high-end coffee machines, not only in the domestic sector. It distinguishes its machines in hyper-espresso capsules from ground coffee; pods with coffee grinder.
---
Read also :