30 Best Italian Furniture Brands
Italian furniture is appreciated and sold worldwide, being among the best furniture. Made in Italy is, in fact, the most requested factor when buying furniture and furnishing accessories.
Made-in Italy design furniture is synonymous with pleasant lines and high-quality products. These are the furniture in wood or other materials for a modern design and high-quality furniture, made to last over time.
But which are the best Italian furniture manufacturers? Here is the list of the major Italian brands.
Italian Furniture Brands
Chateau d'Ax
The name is undoubtedly French, but everything else is absolutely Italian. Active for 70 years in the real estate sector, Chateau d'Ax has numerous product lines. From modern design to luxury, including mattresses and linens. All are strictly Made in Italy.
Poltronesofà

Poltronesofà is a company in constant growth. Founded in Forlì in 1995, the company over the years has known how to establish itself and become a leader in Italy in the production of furniture and furnishing accessories, sofas, and armchairs above all.
Poltrona Frau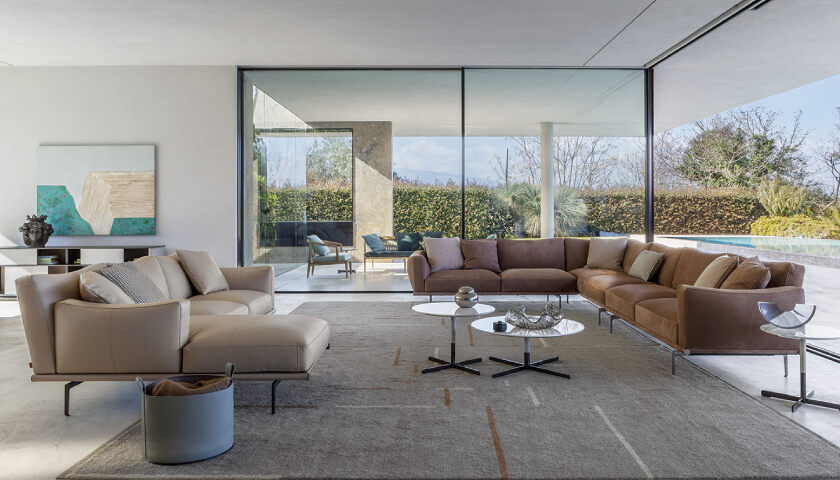 In the province of Macerata, the well-known brand from Tolentino is also active in the North American, Brazilian, and French markets. In addition, the company has also designed interiors for the most renowned automotive brands. Among them: Alfa Romeo, Ferrari, Maserati, Fiat, and Chrysler.
Molteni & C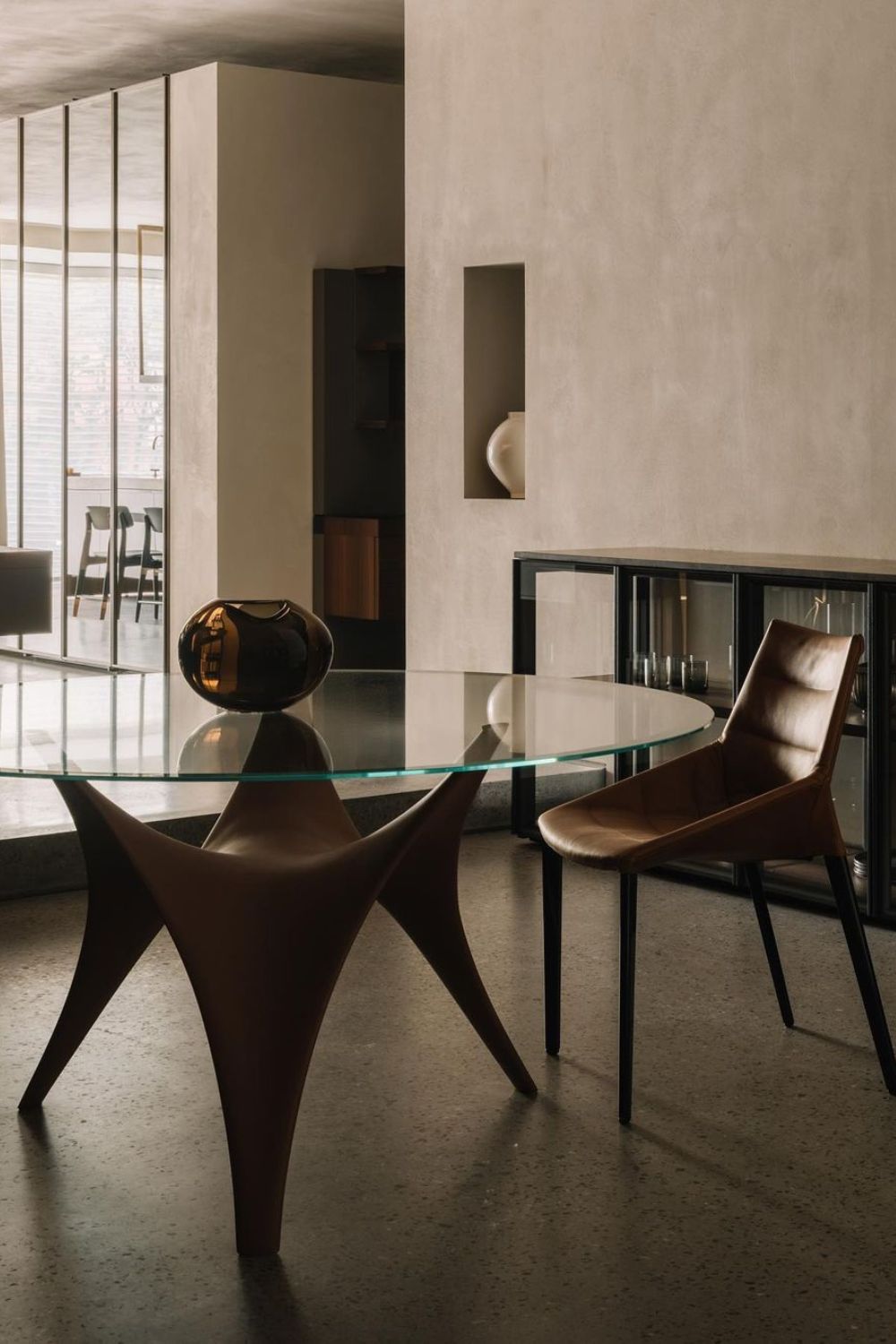 Molteni has been a leader in the furniture sector since 1939. It was founded in Giussano, near Milan, and has received several awards for its collections over the years.
Since the seventies, he has also created interiors for hotels, cruise ships, shops, and international theaters. Some of the most famous designers in the world collaborate with the brand.
Maison Valentina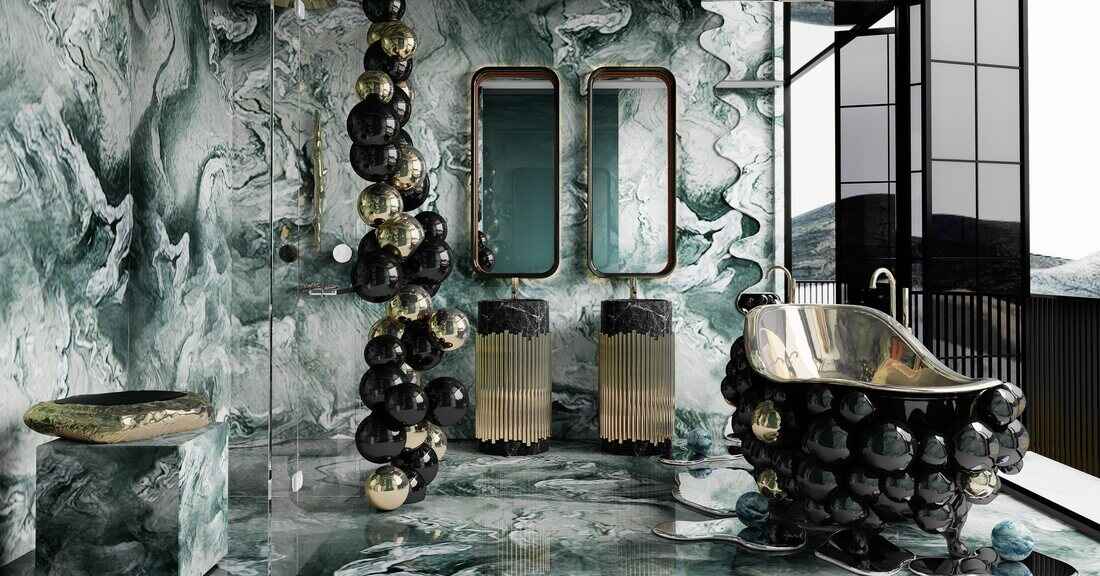 Maison Valentina is a brand that deals exclusively with luxury bathroom furnishings. Its very distinct creations meet the taste of the most eccentric users, who are looking for functional luxury bathroom furniture that looks like real works of art. Maison Valentina is, in fact, a master in creating a unique and captivating designs.
Natuzzi

Natuzzi produces sofas, armchairs, furniture, and furnishing accessories. The Apulian group was founded by Pasquale Natuzzi in 1959. Since 1993, Natuzzi has been listed on the Wall Street stock exchange. The company exports 90% of all its production, while the rest is marketed in Italy. As a result, Natuzzi furniture is highly sought after all over the world.
Martini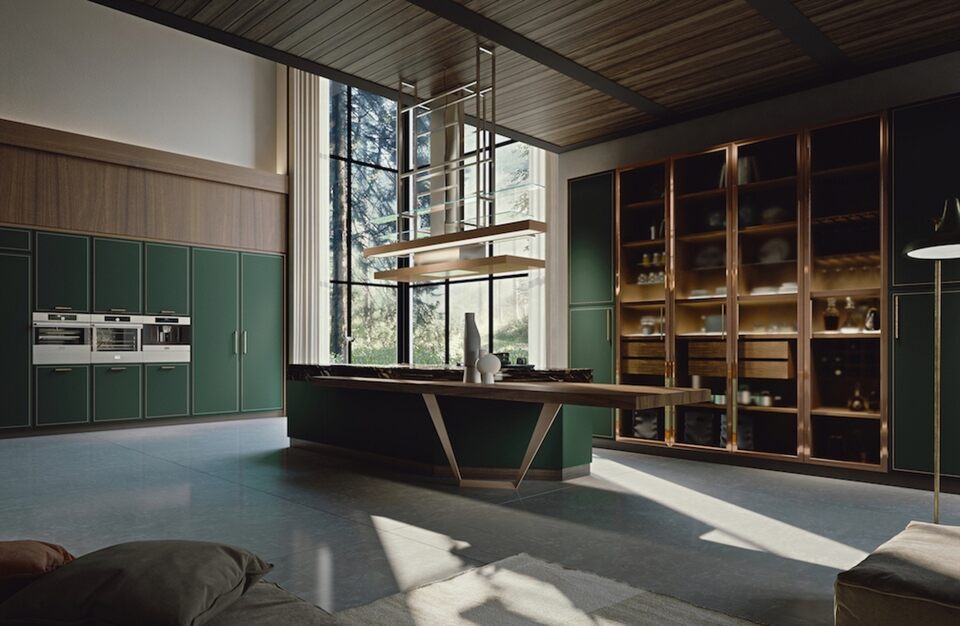 Martini Mobili, a family-run Venetian brand, specializes in luxury kitchens that it has been designing and producing since 1965. A strong and solid reality, a true pride of Made in Italy in the world. In 2018 the company presents Essenza: a new line of kitchens with a contemporary and modern character, which sees the union of new market trends with the experience and craftsmanship of the brand.
Provasi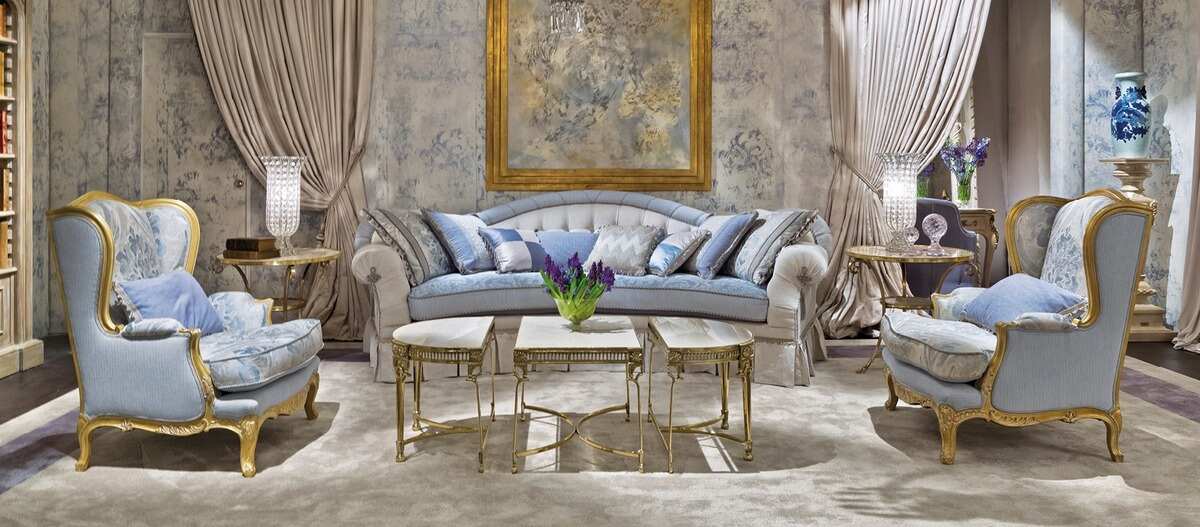 Provasi is a Made in Italy luxury furniture brand. The furnishings are of classic taste, characterized by noble materials and the best quality, skilfully worked by Italian cabinetmakers. The luxury furniture company Provasi is based in Seregno, near Milan, but it is an internationally known brand in the sector.
Visionnaire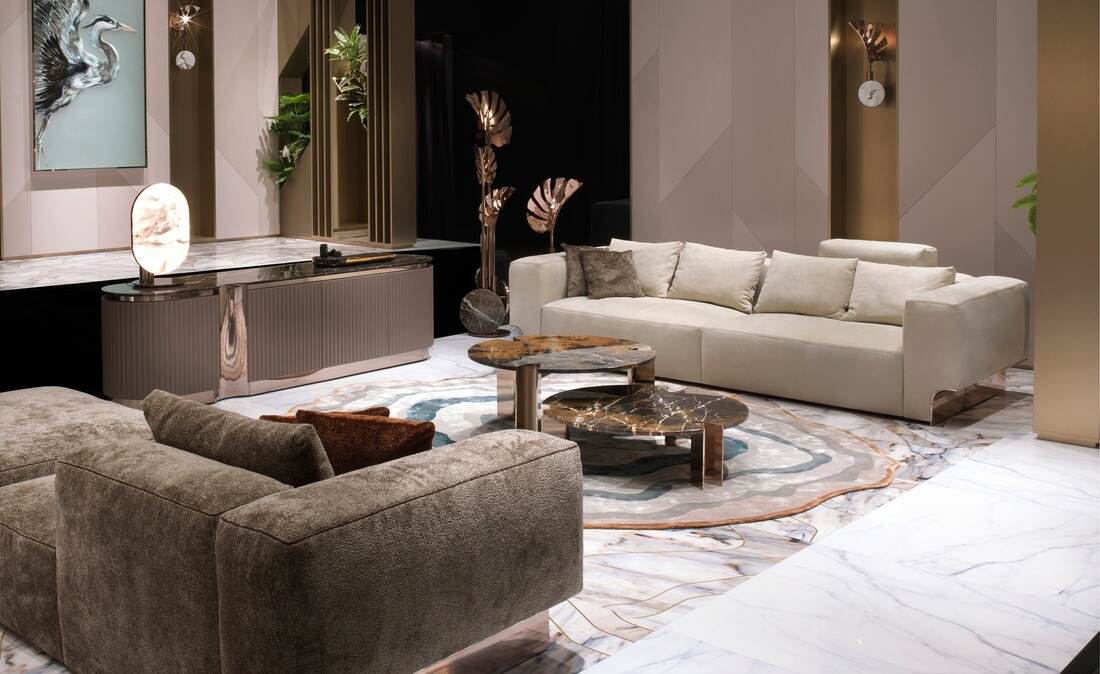 Visionnarie is fully part of the luxury furniture sector. The company was founded with the name of IPE in 1959 by the Cavalli family in a town near Bologna. In 2014 it entered the investment orbit of the Ergon Capital Partners III group of Belgian baron Albert Frère. Its luxury furnishings are dedicated not only to the home but also to luxury hotels and clubs, private jets and yachts.
Fendi Casa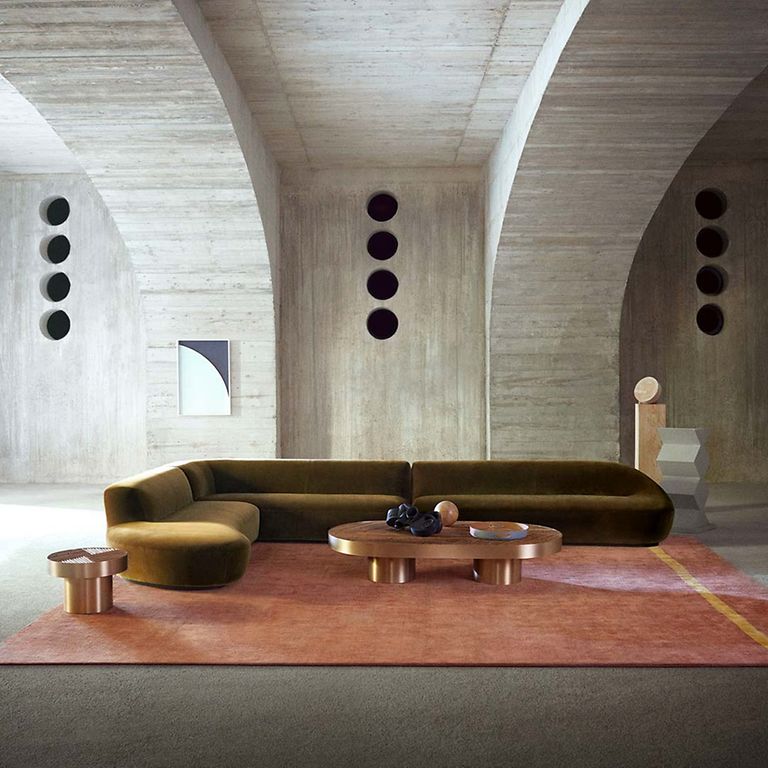 Famous brand of Italian fashion, Fendi entered the luxury furniture sector in 1987 and immediately became one of the most famous luxury furniture brands. The unmistakable style of Fendi Casa is a graft between tradition and Made in Italy manufacturing reinterpreted in a contemporary and innovative way.
Luxxu
Luxxu is among the brands to be known as regards luxury furniture. The peculiarity of this company is to blend the inspiration of interior design with precious materials such as gold, crystal, Swarovski crystal and velvet. The technique is the artisanal one that distinguishes furniture not made in series and, therefore, intended for luxury homes.
Marioni
Marioni has come a long way in the last fifty years (it was founded in 1966). Today it produces exquisite quilted sofas, sculptural metal table lamps and delicately finished dining tables with decorative glass panels. Traditional Italian design characterizes its collection, with on-trend pieces that truly inspire.
Smania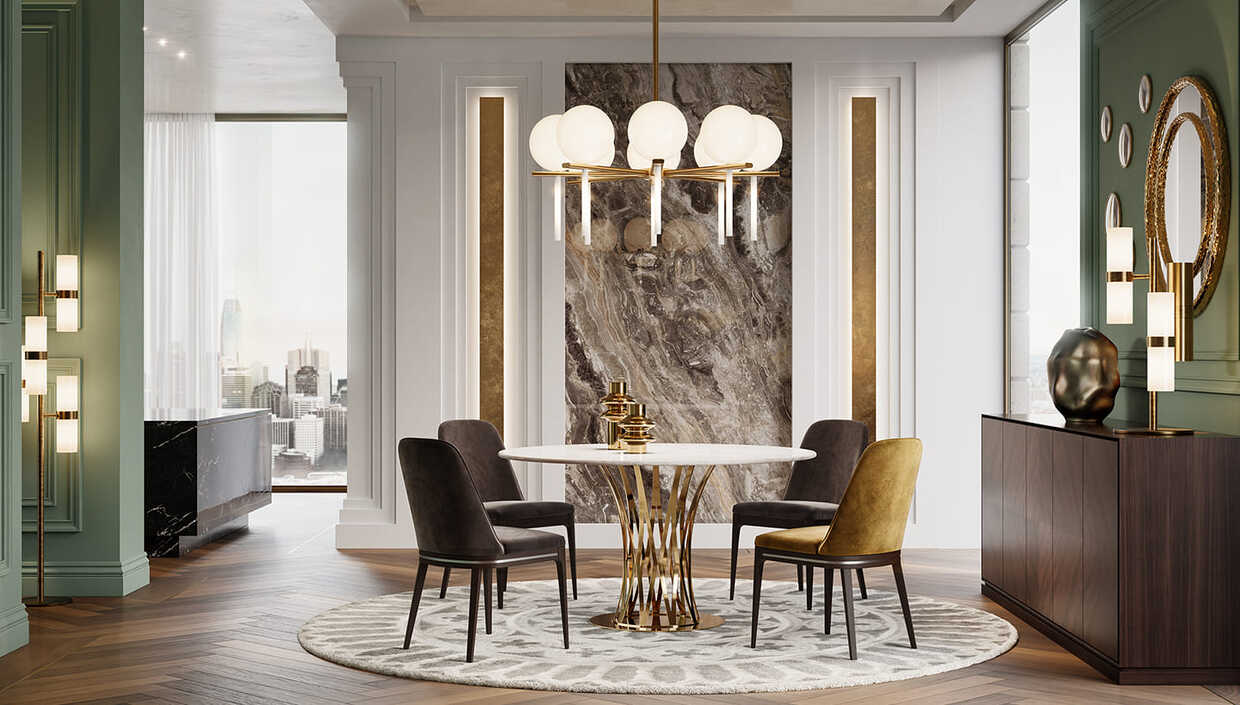 Founded in 1967 by Alberto Smania, who initially dealt with ironwork, today it creates tailor-made products from its original pieces for customers who appreciate unique and personalized interiors. Most of its products are handmade. The collections of this Italian furniture company are extensive with options for every part of the home, including exterior design and accessories.
Opera Contemporary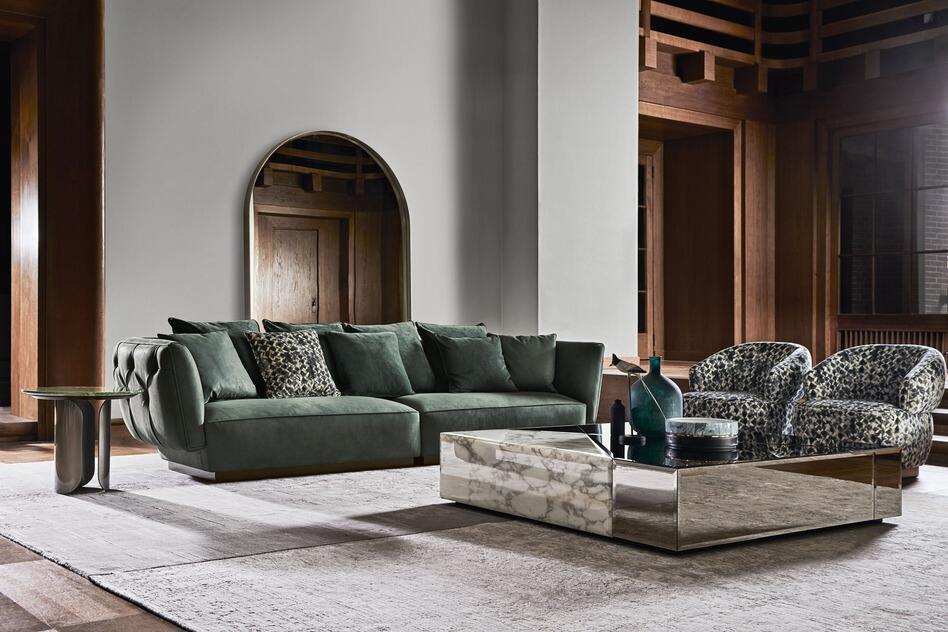 Provider of French-inspired furniture, Opera Contemporary enjoys the whole history of tradition but with a renewed aesthetic for the modern age. Its collection swaps intricate Rococo lines with clean, angular lines and rich damasks for luxurious velvets, interpreting historic design in a unique way. Each design harks back to tradition, but with modern luxuries.
Selva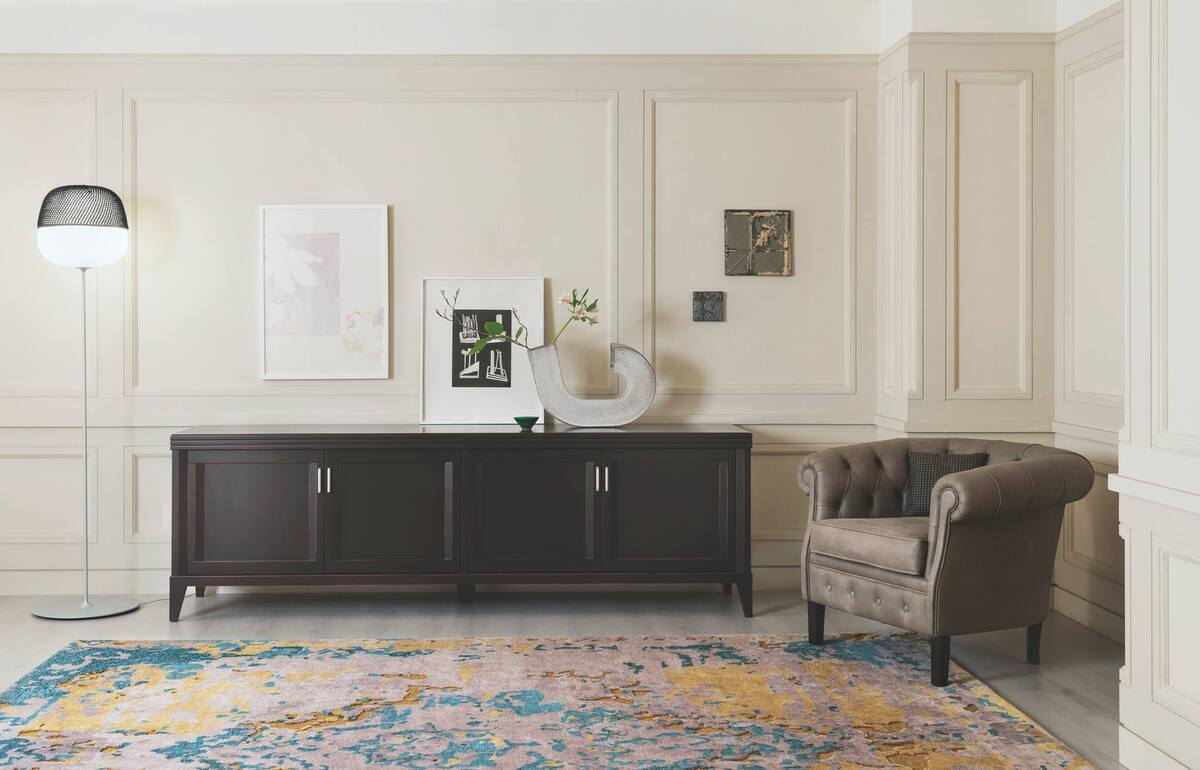 "Love for tradition. Courage for innovation ". Selva's slogan represents this Italian furniture brand well. The recent Selva collections have introduced a modern sensibility, with a design with clean lines to satisfy a demanding clientele; the production maintains the propensity for quality details acquired during the years of the brand in the development of traditional Italian furniture.
Casamilano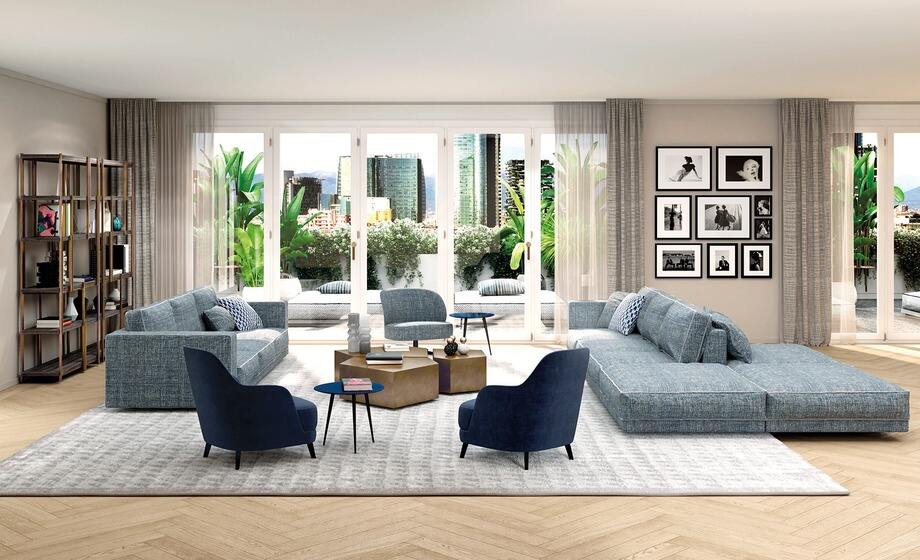 With a history of almost 80 years in the production of Italian furniture, it is a company that has had the support of illustrious designers such as Aulenti and Magistretti. The family-run company has focused on producing high-quality Italian furniture designs that, at the same time, respect the environment. Its made-in Italy pieces are characterized by curved lines that mimic the lines of the body and unadorned finishes that let the integrity of the material speak for itself.
Dom Edizioni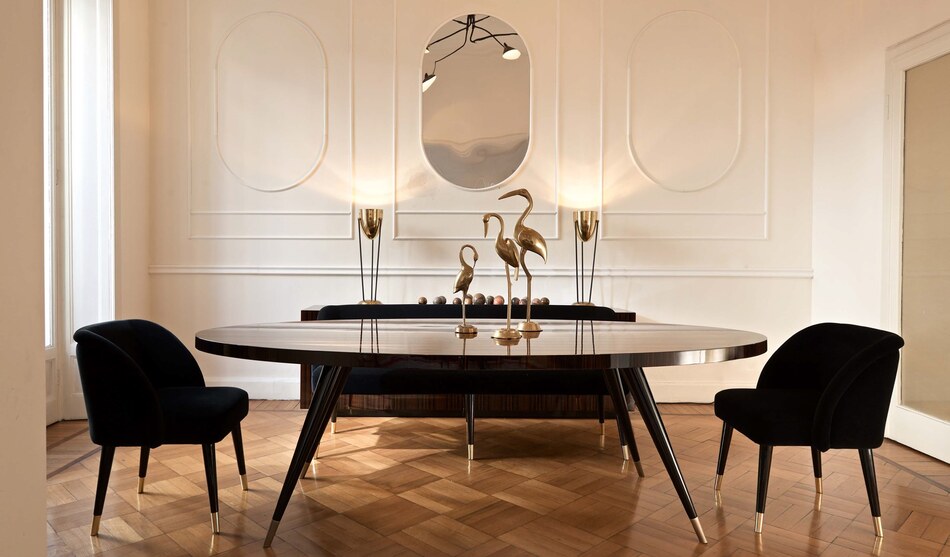 Founded by Domenico Mula in 2006, this luxury Italian brand is synonymous with Italian craftsmanship. In addition to tables, containers, and mirrors, Dom Edizioni offers a tailor-made service specialized in precious materials and refined techniques for tailor-made commissions. Luxury hotels, homes, and yachts worldwide love its creative collections of pure Italian origin.
Capital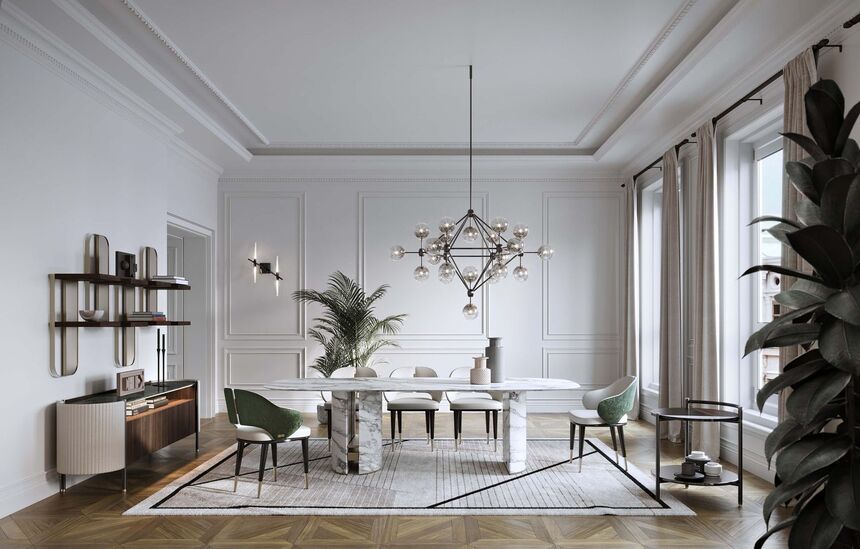 Capital has been making collections of Italian furniture for over 40 years. One of the brand's missions is to use substances grown on the Italian soil with extreme awareness of the environmental impact. Capital is a leading brand of Italian furniture. With impeccable attention to detail, Capital favors contemporary silhouettes through its collection of wardrobes, sofas, armchairs, desks and more.
Signorini & Coco

Signorini & Coco makes furniture and a luxurious lighting line. In addition to feeling the hand of the craftsman in each piece, the evidence of classic outlines, decorated carvings and inlays, and decorative finishes distinguishes its projects. For this Italian furniture brand, the design cycle begins with carefully selecting materials, choosing to work only with the best raw materials, and inventing timeless masterpieces, each with a certificate of authenticity.
Isabella Costantini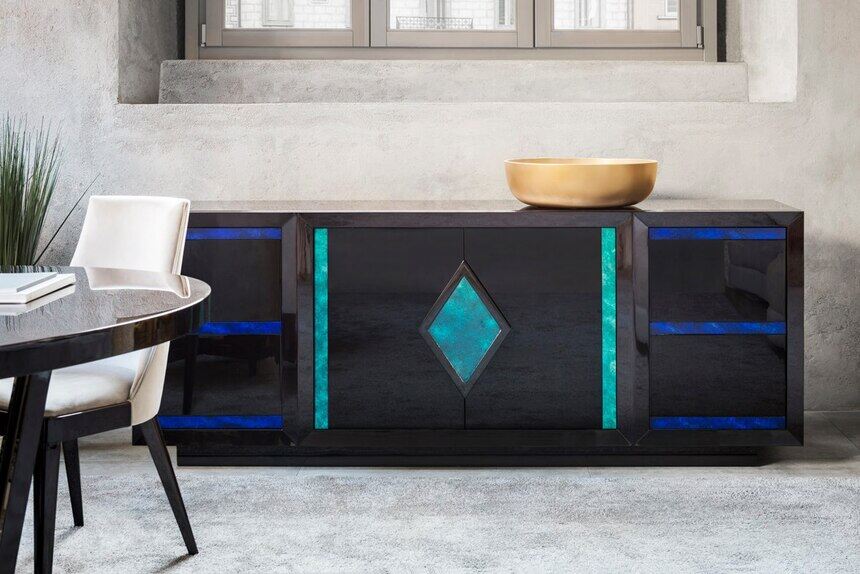 Over the past twenty years, the Italian interior designer Isabella Costantini has developed spaces both in the high-end hospitality sector and the residential sector. Based in Ascoli Piceno, a region famous for traditional craftsmanship, each Isabelle Costantini piece promises an artisanal approach and offers each customer a personalized piece of furniture in their own home.
Sahrai Milano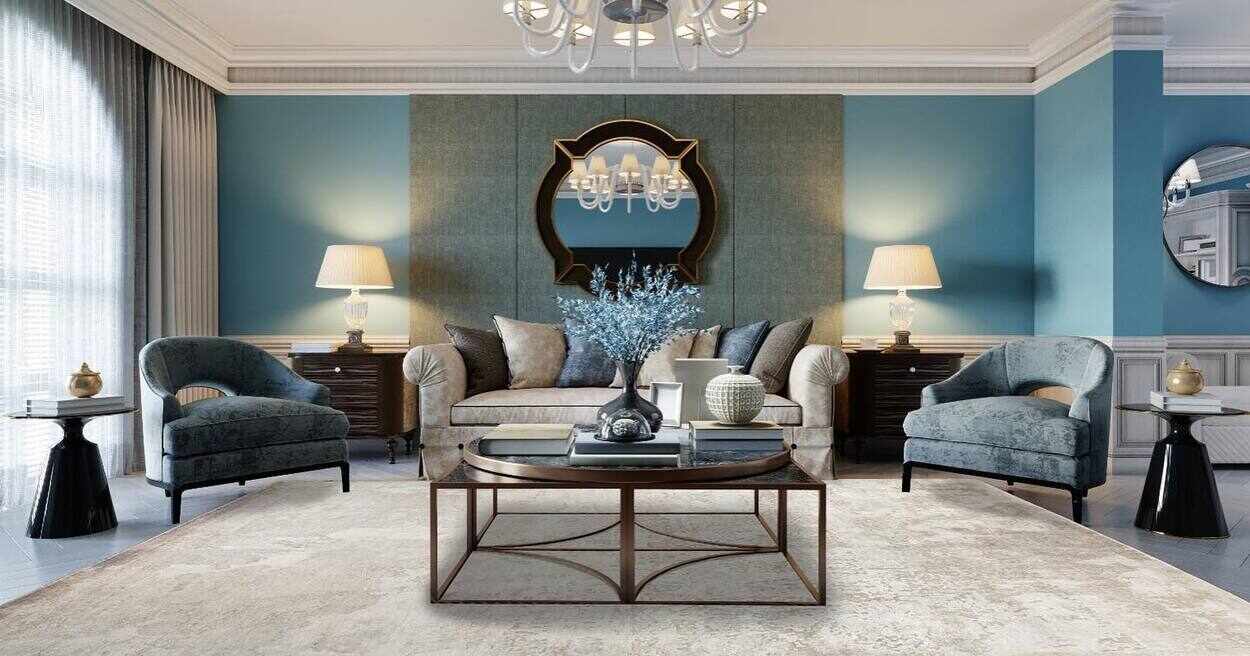 Sahrai Milano creates designs that range from silk encrusted with Swarovski crystals to artistic material designs and trendy graphic designs. The Italian brand collaborates with artists, architects and designers (including the illustrious fashion house Gianfranco Ferrè), earning the status of one of the most interesting carpet designers in Italy.
Bontempi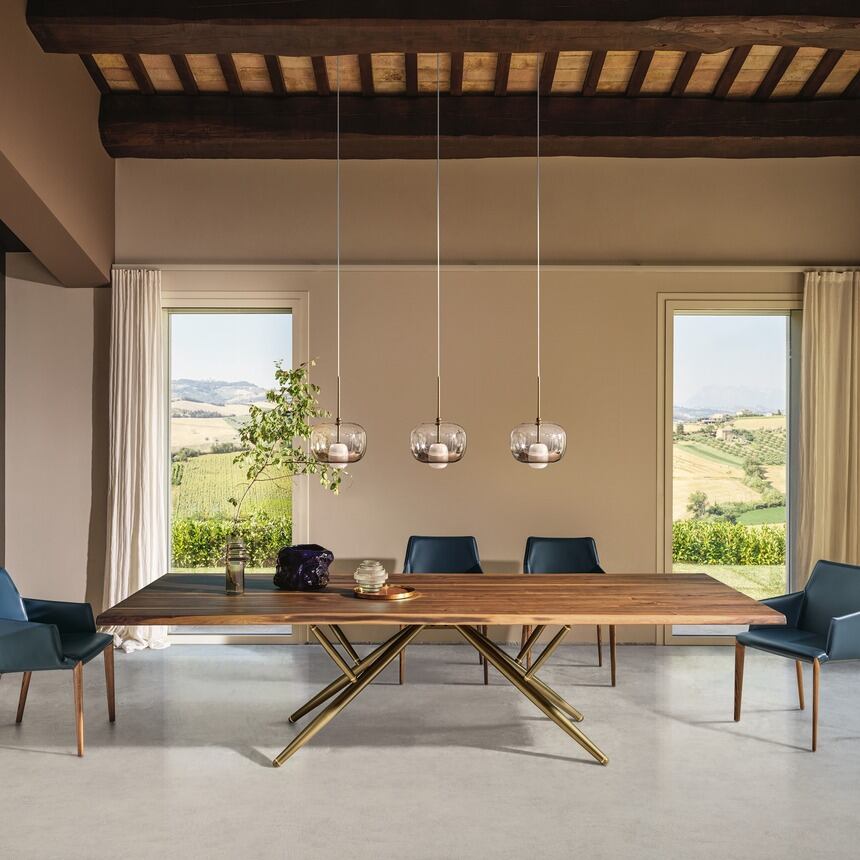 Bontempi is an Italian company specializing in the production of elements for interior design. At the residential level, Bontempi products are divided into the following lines: Bontempi casa, Bontempi cucine and Bontempi sofas. From tables to designer beds, Bontempi offers a complete collection of contemporary style furniture and accessories with the guarantee of a company that has been operating in the sector for over fifty years.
Calligaris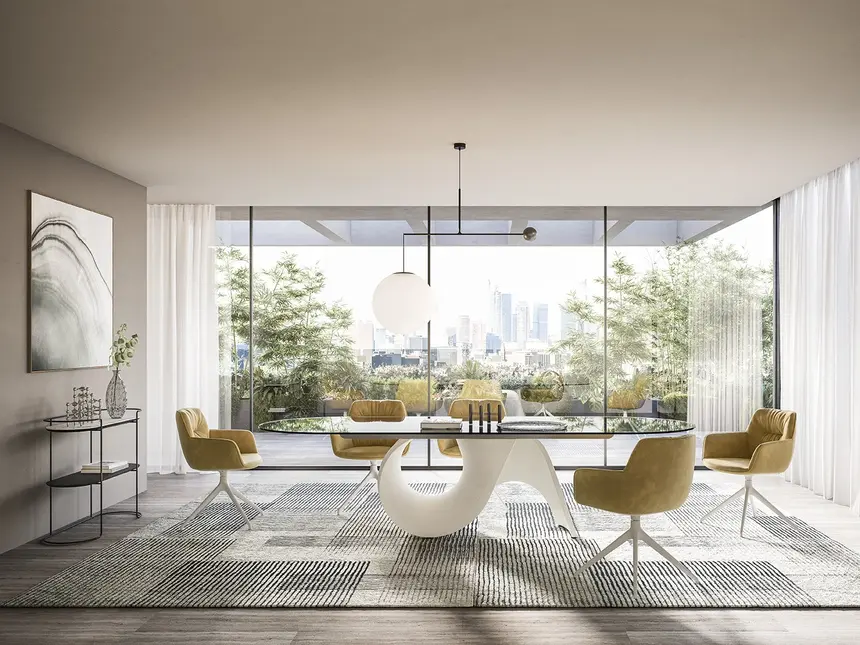 Calligaris has been operating in the interior design sector for several years. Founded by Antonio Calligaris in 1923, the company has expanded over the years and today has stores in 90 countries around the world, where it markets various types of furniture products, from the living area to the sleeping area. Not only furniture and sofas but also lighting, decoration, and furnishing products for hotels and restaurants.
Cantori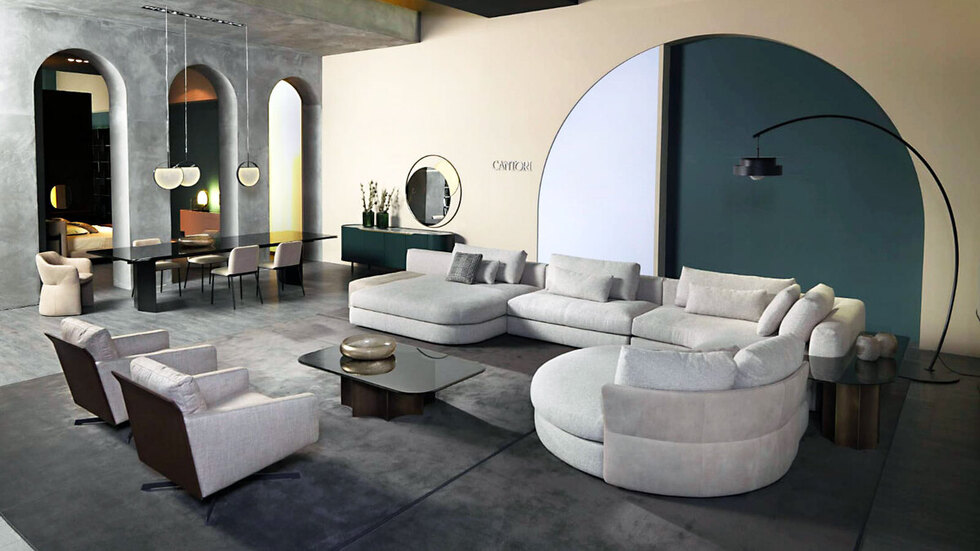 Cantori is an Italian company specializing in the production of furniture and accessories for interior design. Cantori produces a wide range of tables, beds, mirrors and lighting systems to furnish the living area and the sleeping area. Cantori furniture is accompanied by a rich offer of furnishing accessories and objects, from paintings to hand-decorated wooden panels.
Le Fablier
Le Fablier produces furniture and accessories for interior design. The offer signed by Le Fablier is divided into two lines: Classic and Contemporary. Le Fablier is able to supply a wide choice of wardrobes, furniture, modular systems and many other products for the furnishing of the living and sleeping areas. In addition to furnishing solutions dedicated to the residential sector, Le Fablier also offers the possibility of creating custom-made furnishings.
Foppapedretti
Foppapedretti is an Italian company founded in 1946 specializing in woodworking. Today Foppapedretti produces furniture and systems for interior and exterior furnishing. Starting from the accessories for the entrance, up to the furniture and tables for the garden, Foppapedretti produces high-quality wooden furniture that has represented a guarantee in terms of resistance and timeless charm for years.
Alivar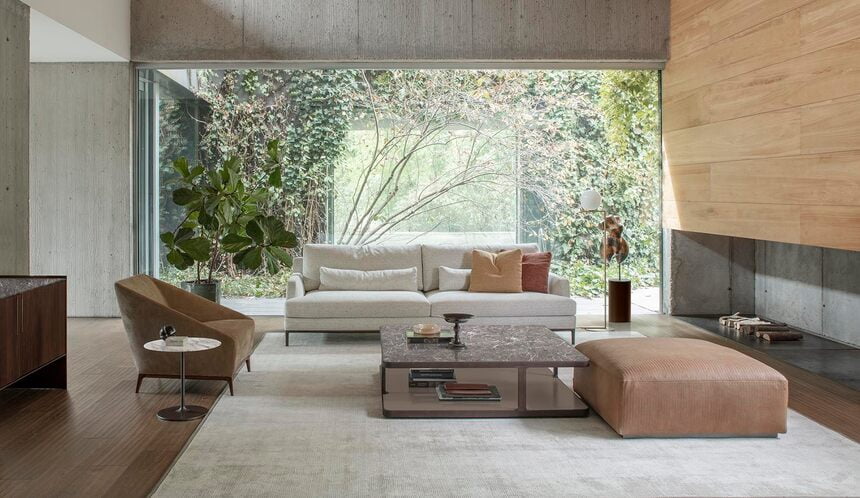 Alivar operates in the furniture sector in 1984 and stands out for the production of furniture designed with the perfect balance between tradition and cutting-edge technologies. Alivar offers design furniture to furnish public and private buildings. In the residential sector, Alivar offers furnishing solutions for the whole house, from sofas in the living area to bedside tables and chests of drawers for the sleeping area, flanked by furnishing accessories such as mirrors and clocks.
Colombini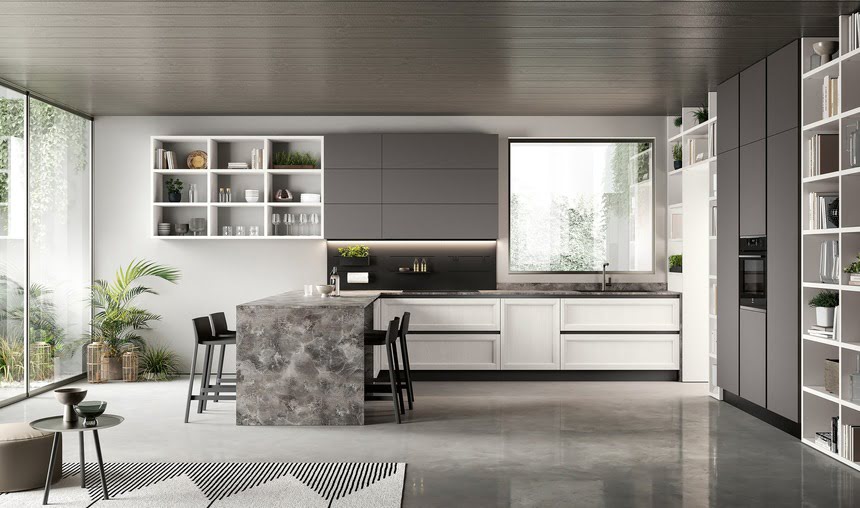 The Colombini brand offers a wide range of products for interior design and the commercial sector. Colombini products dedicated to the residential sector include the day line and the nightline and offer furnishing elements that range from living room furniture to classic bedrooms. The offer dedicated to the commercial sector consists of a wide selection of made-in-Italy wardrobes and chairs to furnish the workplace with style.
Asso Cucine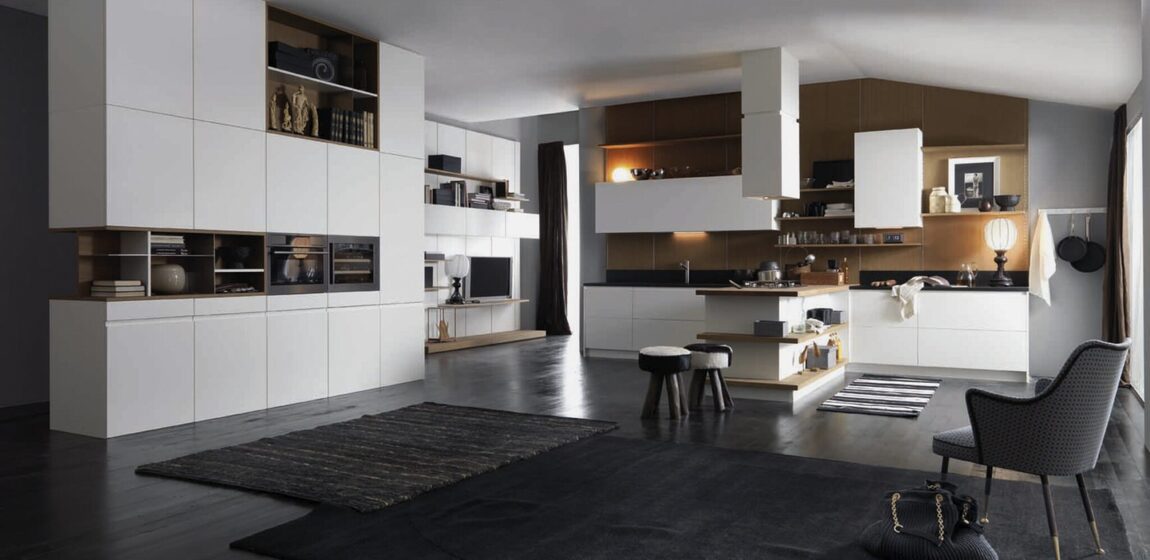 Asso Cucine manufactures classic and modern modular kitchens. Asso Cucine deals with all the phases related to production, from design to sale. Asso Cucine products are made with various materials, from aluminum to wood, with the possibility of choosing the color of the various elements that make up the living area. In order to offer the maximum freedom of customization of every single element, Asso Cucine creates custom furniture for all needs.
De Maio Arredamenti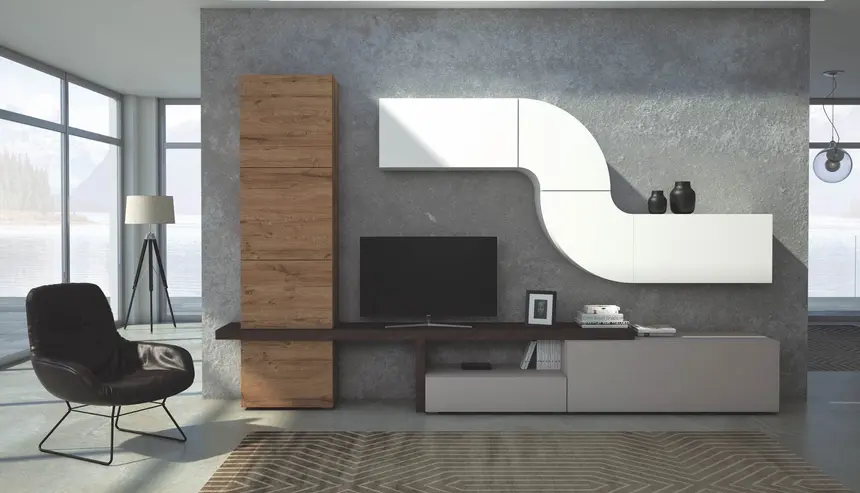 De Maio Arredamenti offers a wide range of products to furnish every corner of the house. Not only furniture for the living area and for the sleeping area but also bathroom furnishing solutions, accessories, and various products for interior lighting. In addition to residential furniture, the company offers various solutions for office furniture and offers a wide range of objects and wedding lists.
Read also:
---