16 Most Famous Italian Liqueurs
Italy is a country of good food but also of good drinking, which does not only mean wine but also involves tasting stronger drinks like liqueurs, which have now become part of Italian history and tradition. The most famous and appreciated Italian liqueurs are often those that have also been successful abroad. Here is a list of the most famous Italian spirits:
Top 16 Italian Spirit and Liquors
Amaro Fernet Branca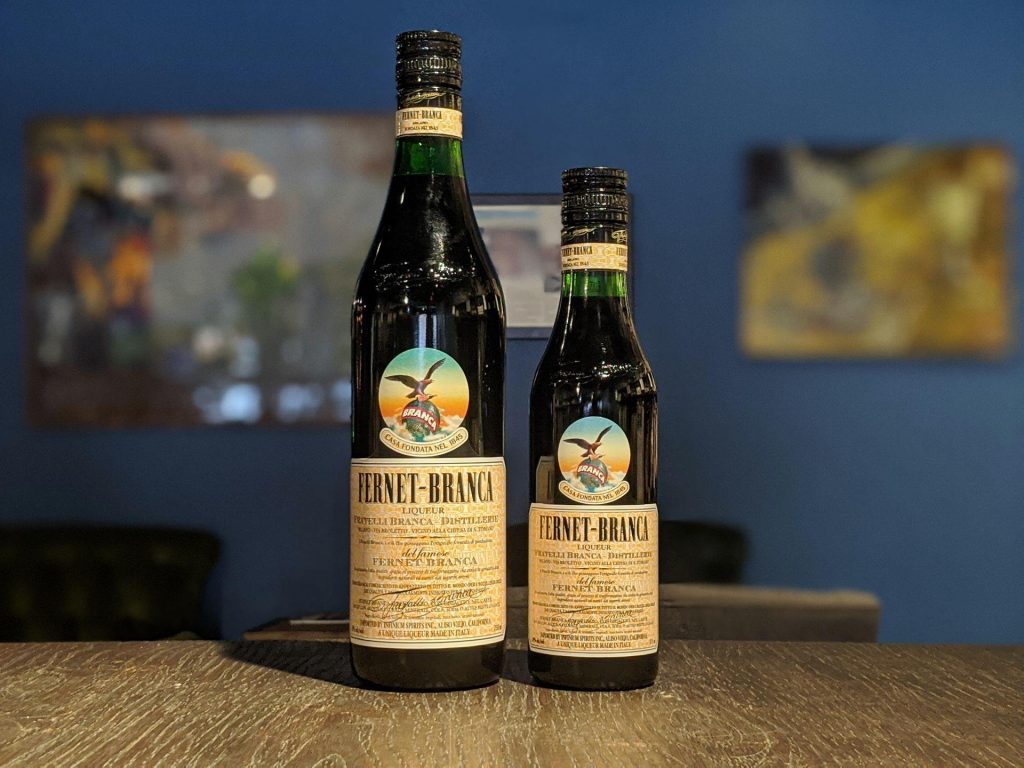 Fernet Branca is a historic Italian bitter, produced using over 27 herbs from all over the world, whose complete recipe is still a secret. Created in 1847 by Beniamino Fernet and originally used as a medicine against malaria and cholera, this liqueur has reached the present day, becoming an excellent digestive.
Amaretto di Saronno
Amaretto di Saronno is an aromatic liqueur based on herbs and bitter almonds, usually used at the end of a meal. This preparation has an alcohol content of 28% and is mainly drunk after meals to promote digestion. It boasts origins dating back to 1500: legend has it that Amaretto was born in the city of Saronno thanks to the creativity of a mysterious local innkeeper. Like many other Italian digestives, it can be easily prepared at home.
Campari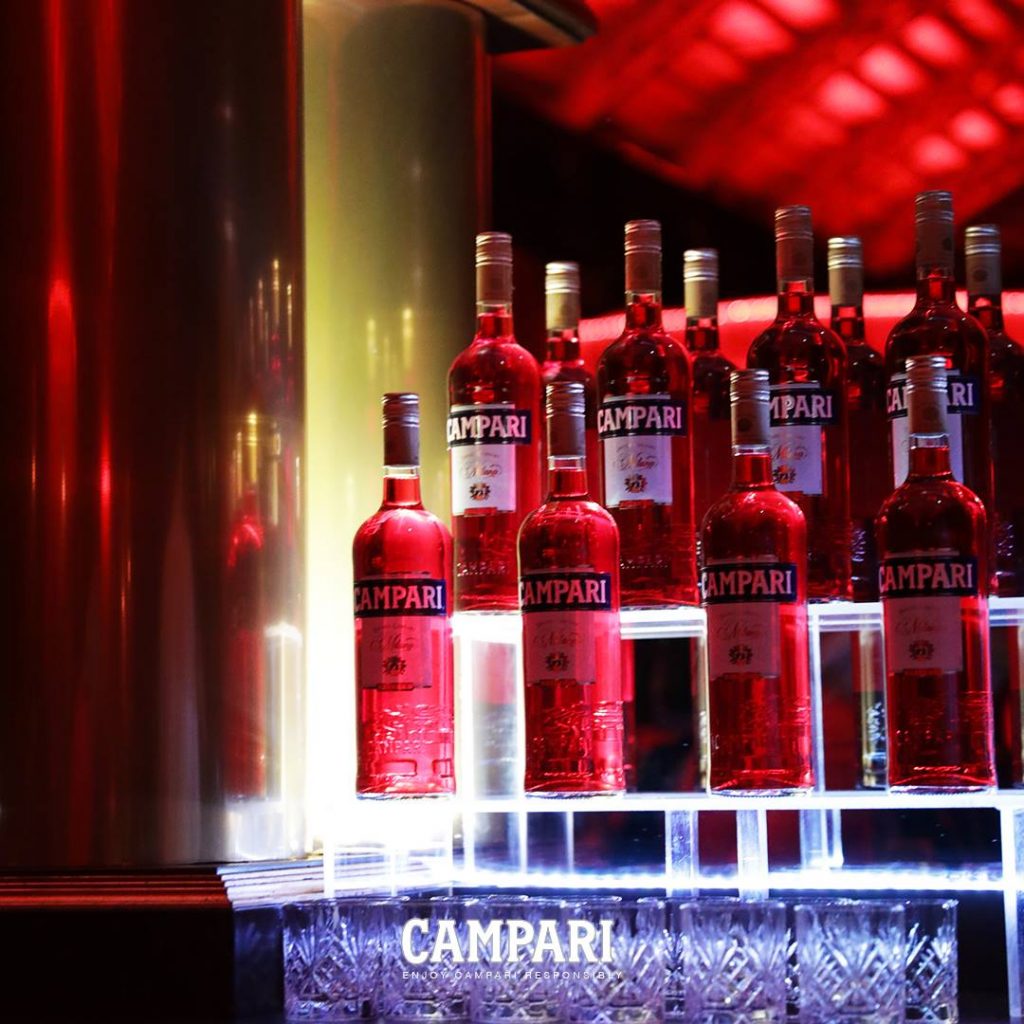 Among the most famous Italian liqueurs in the world, Campari cannot be missing. The bitterness is obtained from a mixture of different herbs, aromatic plants, and fruit mixed with water and alcohol. But the actual recipe is top secret. With an intense aroma and an unmistakable ruby red color, it is the basis of several successful cocktails served worldwide.
Grappa Nardini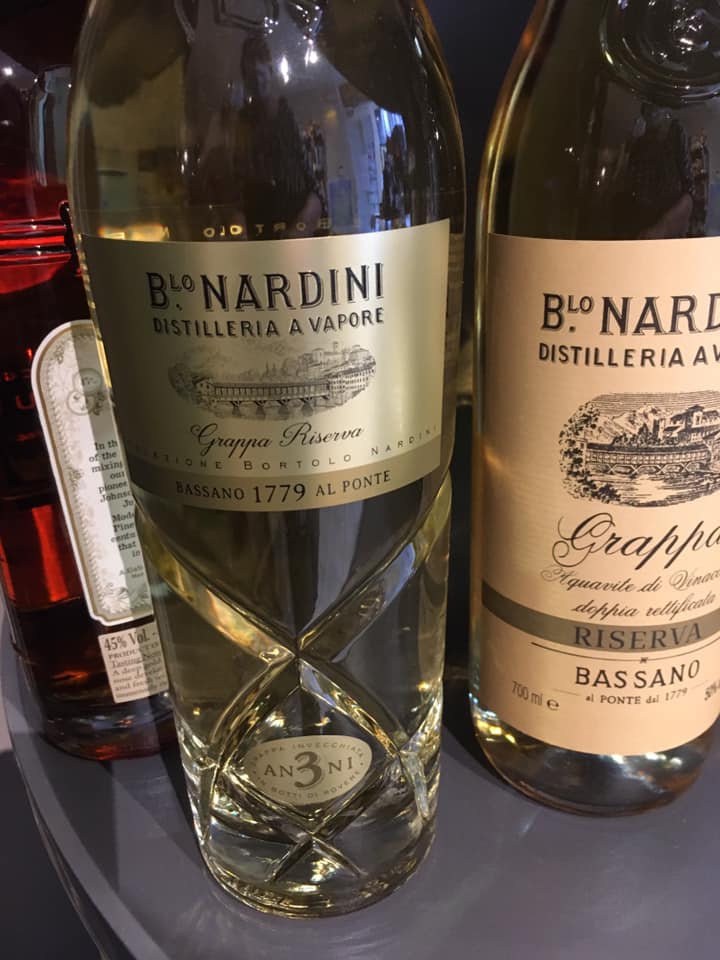 Grappa is the most famous Italian distillate and is one of the most used liqueurs in bars all over the world. It is made exclusively from grapes produced and vinified in Italy. The Bortolo Nardini distillery, based in Bassano del Grappa, is the oldest one in Italy and produces one of the most appreciated and sold single-variety grappas internationally.
Amaro Lucano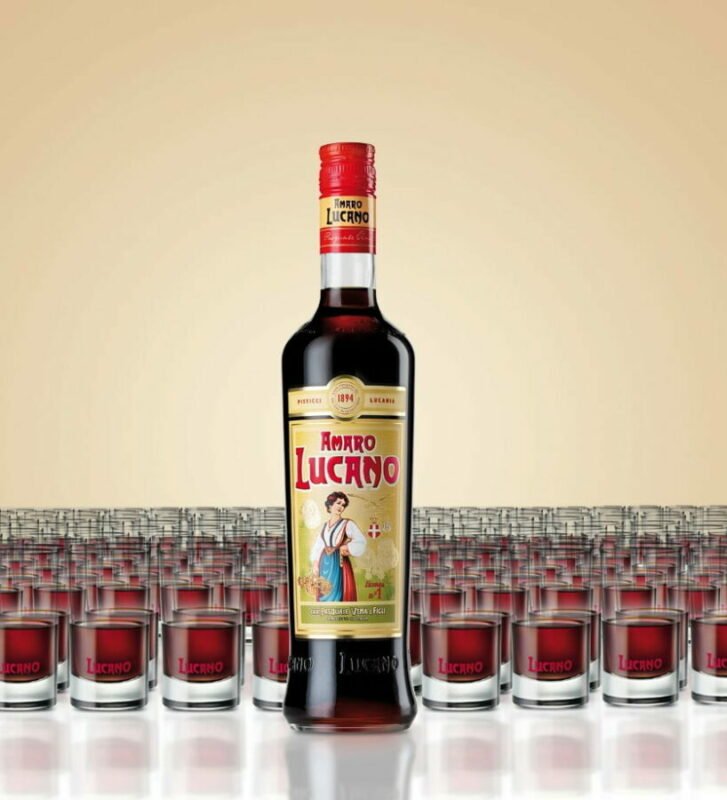 It is the bitter symbol of Basilicata. The invention of the recipe is due to Pasquale Vena, owner of a small biscuit factory in Pisticci, mixing medicinal herbs and sugar. The recipe for this famous liqueur, like that of many others, remains a secret today. Excellent to be enjoyed frozen after dinner.
Limoncello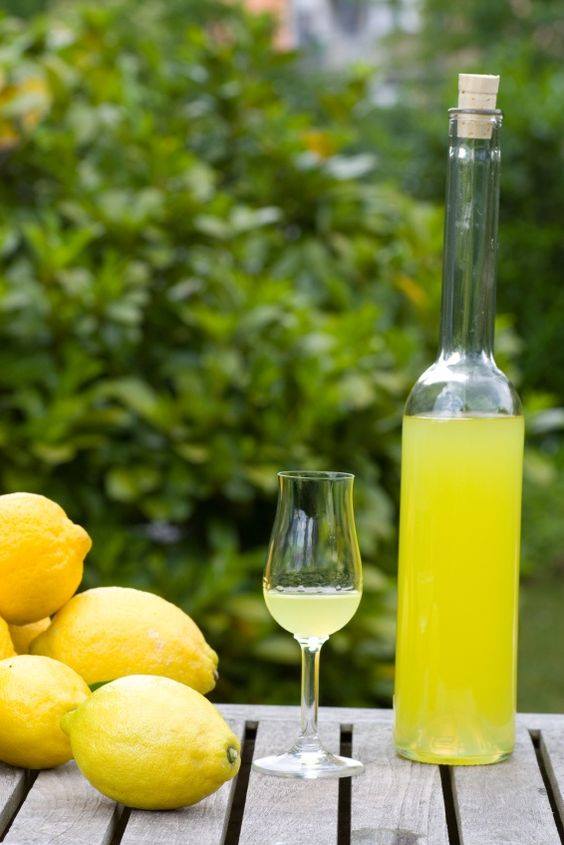 Limoncello (or limoncino) is perhaps the best known and most loved Italian liqueur in the world. It is the typical Campania liqueur, produced starting from the lemon peel (the original recipe calls for the use of Amalfi or Sorrento lemons), macerated in alcohol, and mixed with a syrup based on water and sugar. Born in the early twentieth century, it is a very young liqueur; its fame, however, has spread rapidly throughout the world. Furthermore, limoncello is among all the distillates of the Italian liqueur that is mostly made at home.
Sambuca Molinari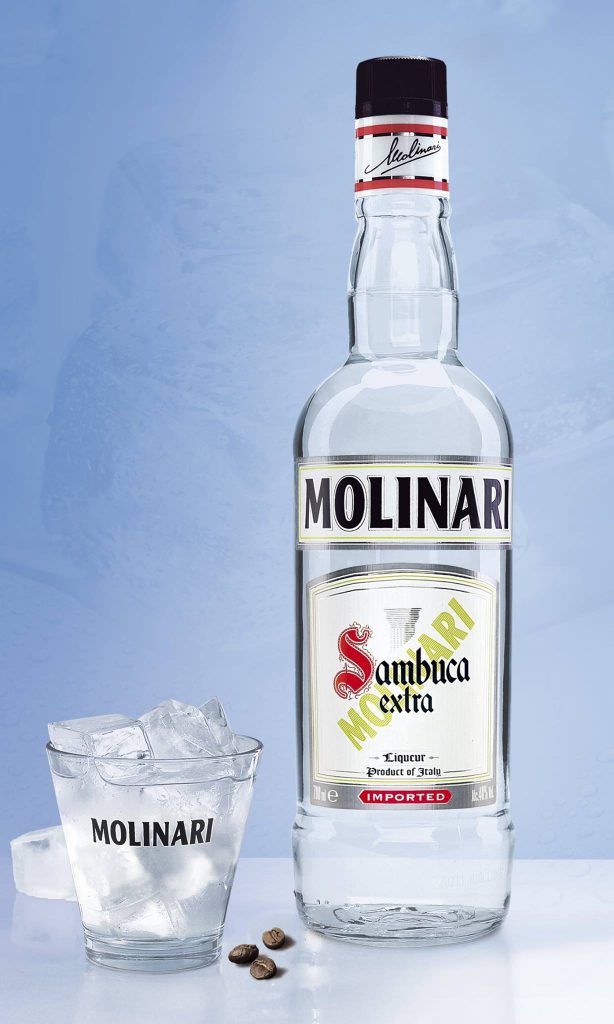 Sambuca is a sweet liqueur obtained by infusing star anise and fennel essential oils in water, sugar, and alcohol, which gives it its distinctive flavor and a penetrating but pleasant smell. The original recipe involves the use of the elderberry plant (hence the name) and derives, according to the most accredited sources, from the Carthusian herbal tradition. Not everyone knows that sambuca is originally from Civitavecchia, near Rome. Sambuca, also called Carthusian liqueur, was launched internationally starting in 1945 by the Molinari brand.
Liquore Strega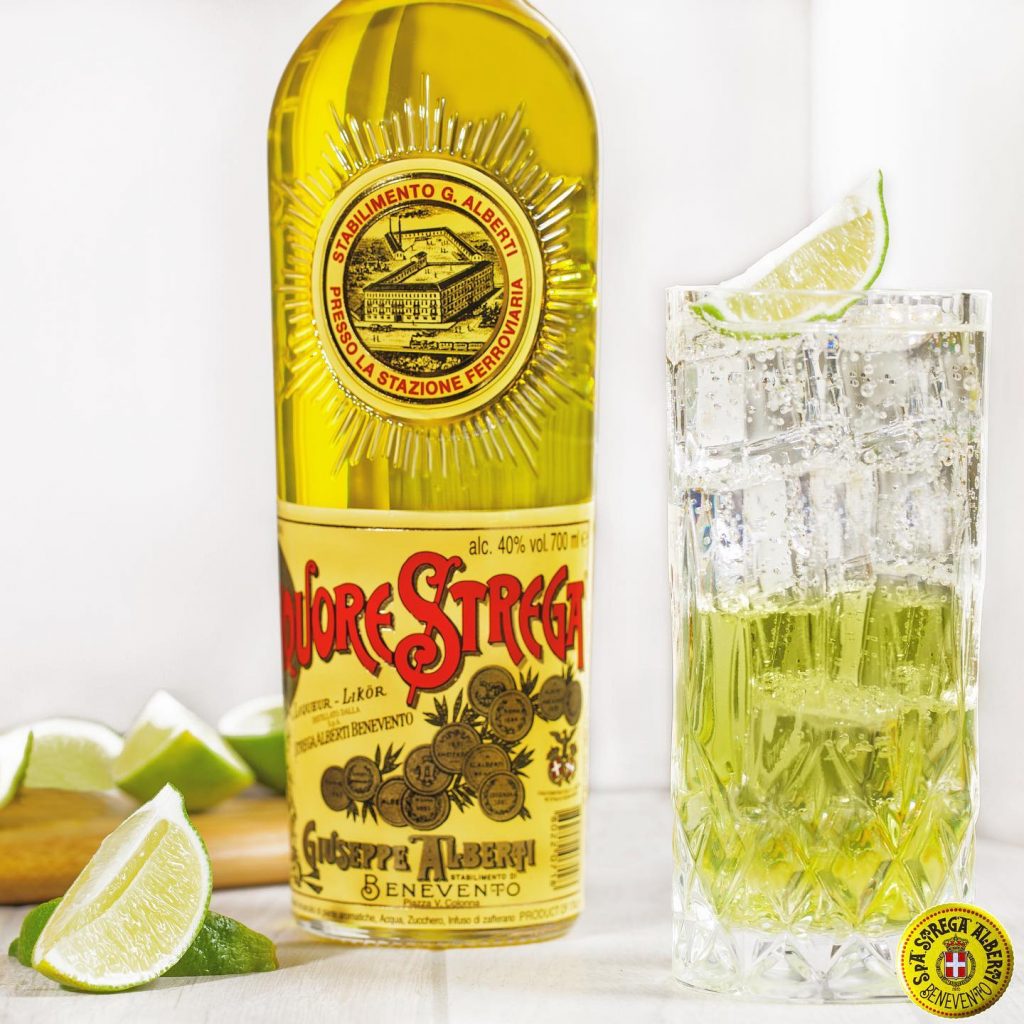 Another world-famous Italian distillate is Liquore Strega, which stands out for its recipe based on 70 herbs and spices, including cinnamon, juniper, and mint. The intense yellow color and the characteristic bitter-sweet taste contribute to the success of this typical Italian liqueur at an international level. The Strega liqueur has an alcohol content of 40% and is considered a digestive, to be drunk after meals. Its yellow color is due to the presence of saffron.
Cynar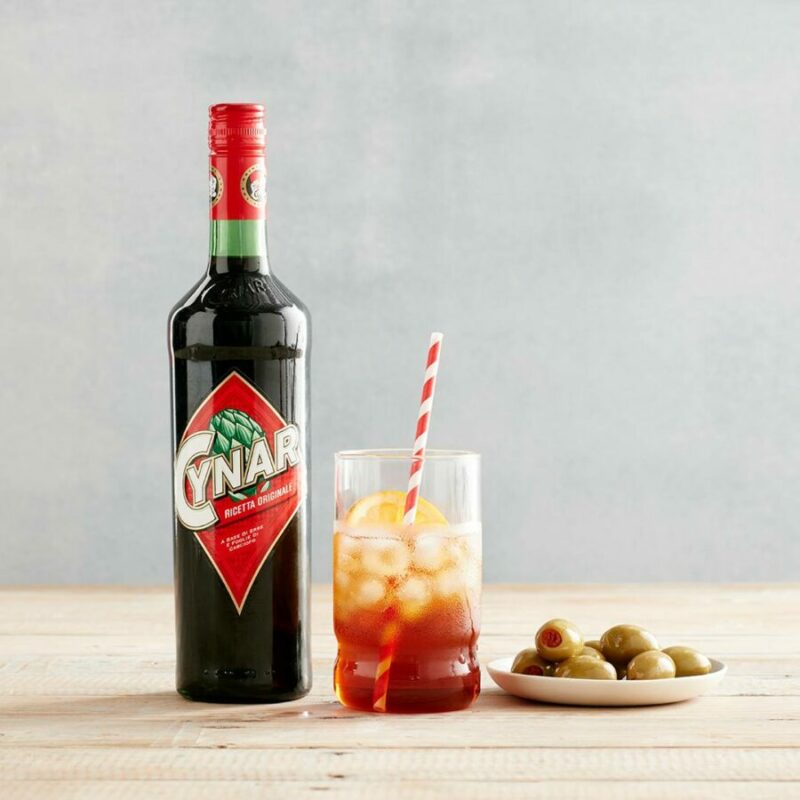 Cynar was born as a digestive, although today it is used as an aperitif and mixed with other spirits, such as white wine. It is a typical Italian liqueur obtained from a mixture of 13 aromatic herbs. What most distinguishes this distillate is the artichoke leaves, which is the main ingredient of the recipe, which give this historic liqueur its unmistakable aroma. Created as a digestive by the Venetian Angelo Dalle Molle in 1948, it is now an integral part of Italian popular culture.
Amaro Montenegro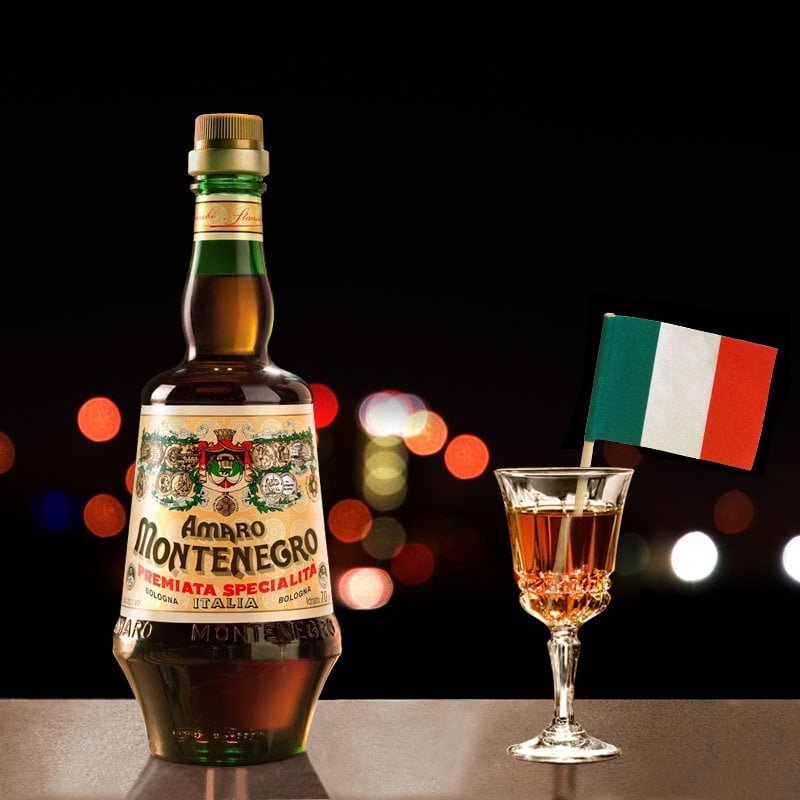 Montenegro is one of the most famous and appreciated historical Italian bitters in the world. In 1885 Stanislao Cobianchi opened a small liquor company in Bologna. Passionate about spices and herbs, he created a product with a unique flavor, which he dedicated to Elena Petrovich, Princess of Montenegro and future Queen of Italy. Its amber color and its particular aroma derive from the blend of different aromatic herbs, which have made Montenegro one of the best known and most loved Italian digestives both in Italy and abroad.
Vov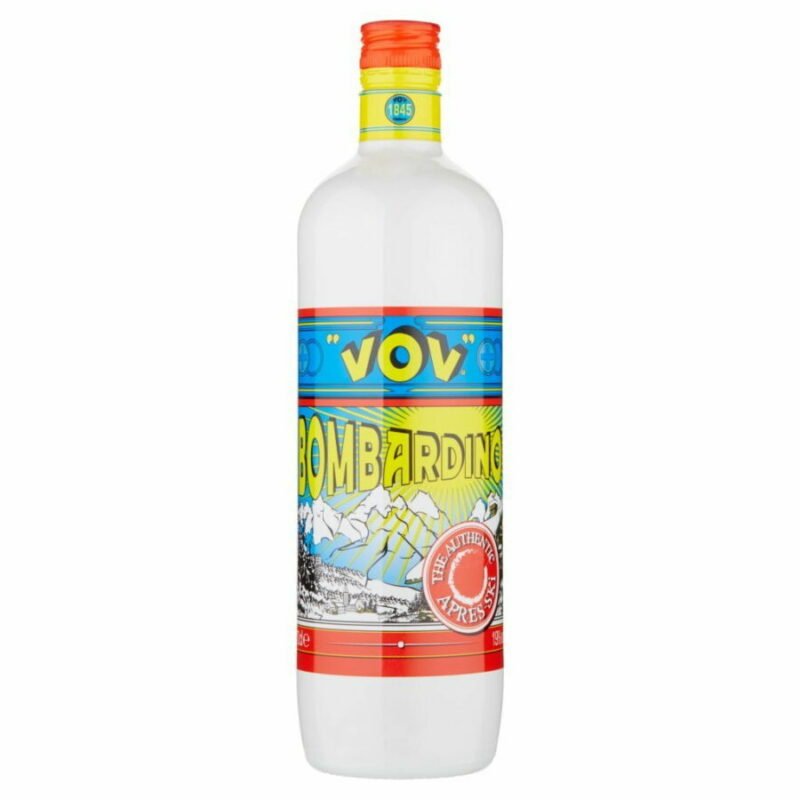 Vov is a typical Italian egg-based liqueur. This amaro was created in 1845 by Gian Battista Pezziol, a pastry chef originally from Padua, who decided to combine the yolks (not knowing what to do with the many egg yolks leftover from making nougats) with sugar, alcohol, and marsala to create an alcoholic zabajone. This super energetic zabaione takes its name from the Venetian term "vovi," which means "eggs." The preparation of homemade egg liqueur is quite easy and, simply by following the recipe, it is possible to obtain results that have nothing to envy of the most famous and expensive preparations on the market.
Aperol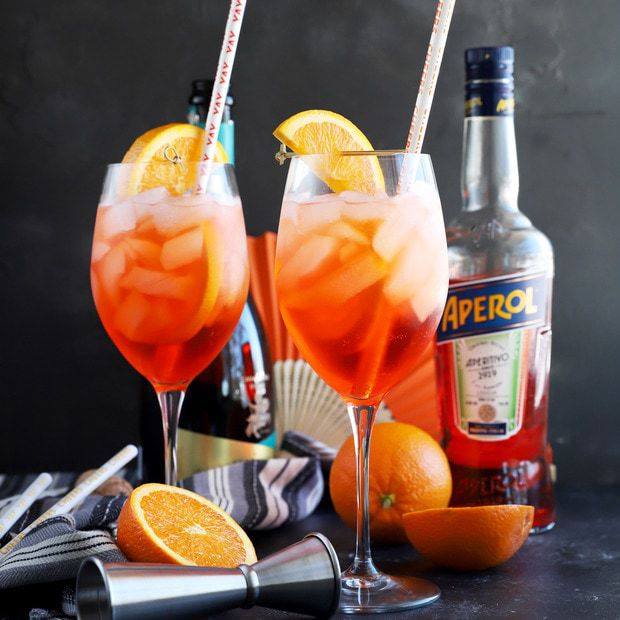 Created in 1919 by the Barbieri brothers in Bassano del Grappa (in Veneto), Aperol is an alcoholic aperitif that is immediately recognizable thanks to its red-orange color and quite bitter taste. The recipe for this distillate, with its 11 degrees, has remained secret and unchanged for all these years: it involves the use of orange alcohol, herbs (including rhubarb), and roots. Becoming famous, especially in the 60s and 70s, Aperol is now back in vogue mainly because it is used to make one of the most popular cocktails ever, namely the Spritz, a very popular cocktail in Veneto (and not only) before the hour of dinner.
Mirto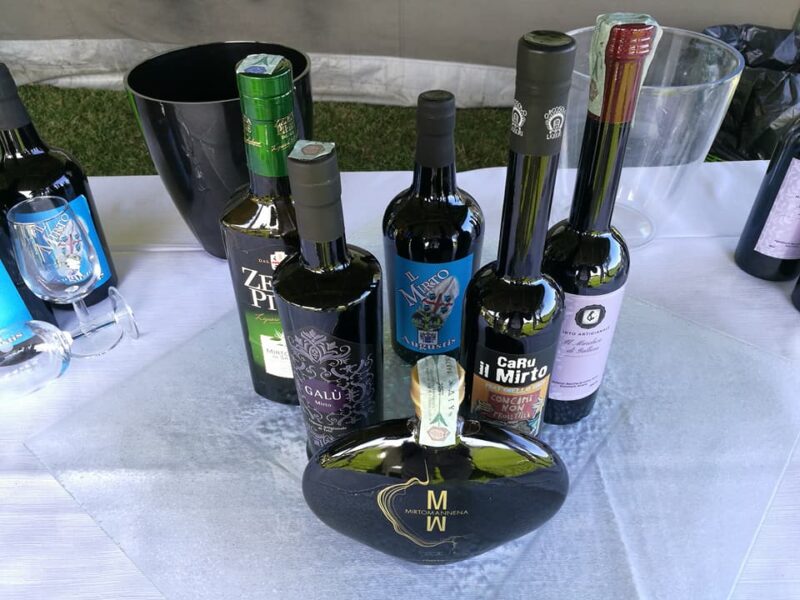 Myrtle is the most popular liqueur of Sardinia and is obtained from the alcoholic maceration of myrtle berries, a typical plant of the Mediterranean scrub. Myrtle is generally red in color, but there is also a white version made from the plant's white berries. Appreciated both as a digestive and as an aperitif, Sardinian myrtle – this is the official name – is often prepared at home, an aspect that is a source of pride for many Sardinians. On the island, it is possible to taste a good myrtle almost everywhere, not being tied to a particular city.
Amaro Averna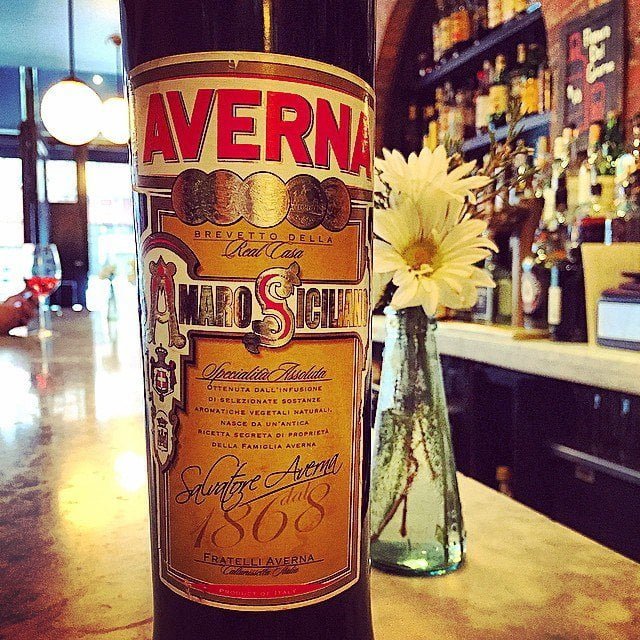 It is one of the most famous bitters in Italy, born in Sicily in the XIX century. The city that gave birth to Amaro Averna is Caltanissetta; here, the friars had the habit of producing an infusion of herbs with a slightly bitter taste and markedly therapeutic qualities; the recipe was passed to Salvatore Averna, son of a wealthy family of merchants, who founded the company of the same name, still known today. Amaro Averna is dark in color, has an alcohol content of 29%, and can be drunk both as a digestive and as a summer drink, to be consumed with lots of ice.
Amarelli Licorice liqueur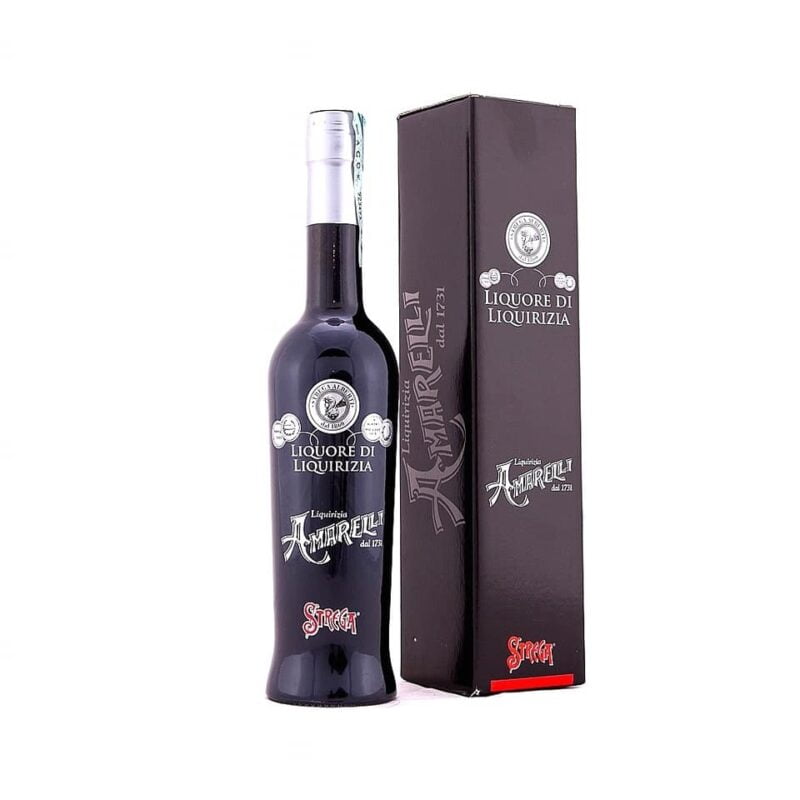 One of the typical liqueurs of Calabria is the one based on licorice. For a very specific reason: here is the best licorice in the world, exported and used in every corner of the planet. The liqueur is produced from the root powder and is excellent both consumed after meals, as a digestive, and cold to cool off (it is ideal served cold or with ice). The oldest and most famous liquorice liquor factory is called Amarelli, founded in 1731 in Rossano Calabro, in the province of Cosenza.
Vecchio Amaro del Capo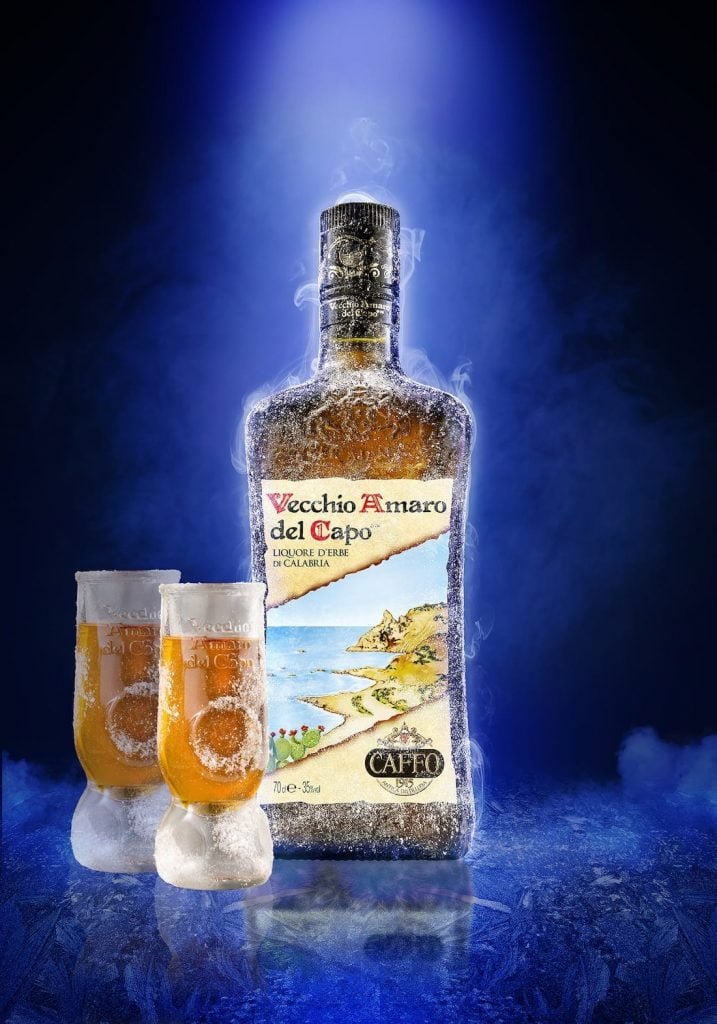 Another herbal liqueur from Calabria is Vecchio Amaro del Capo, the result of an ancient Calabrian recipe produced by the Caffo Distillery. The Vecchio Amaro del Capo contains the active ingredients of many herbs, flowers, fruits, and roots of the land of Calabria, to help digestion, including bitter orange, sweet orange, licorice, mandarin, chamomile, and juniper. With an aromatic taste, it should be drunk iced (at –20 ° C) to enhance the characteristics of the particular herbs that compose it. Vecchio Amaro del Capo is among Italy's most popular and sold bitters.
Read also: