Top Italian Makeup Brands
Regarding the beauty and fashion industry, the make-up section has always played a pivotal role in defining new trends. Remember the colorful eyeshadows during the 80s and 90s? What about the many iconic rock stars that would play their hits while wearing heavy eyeliner? Returning to special historical moments, we will always find something make-up-related.
Make-up was used to express personality and thoughts until it started to be seen as a tool to hide our imperfections. But luckily, over the past ten years, we have seen how common awareness has substituted this idea of make-up as an eraser of our flaws that make-up can be used to express our thoughts, ideas, emotions, and artistic side.
With the many makeup brands pushing on the opinion that every woman should be able to find her own beauty and express her soul, it can be overwhelming to pick which one to use. Among the many, Italian Make-up has been receiving more and more recognition for the high-quality materials used to realize the final products and the attention to detail used to design the packaging.
Each of the following Italian make-up brands has been bringing to the table quality and new ideas and concepts revolving around beauty. Beauty cannot be achieved through make-up as this can only be seen as a tool to enhance each woman's beauty.
Therefore, we decided to compile a list of the top Italian make-up brands that have distinguished themselves among the many others not only because of their quality but as well as because of the mission behind the company.
Kiko Milano

Founded in 1997 by Stefano Percassi, Kiko Milano is one of the most established Italian make-up brands known for providing quality products. Those looking to enhance their professional look and those who choose every day to express their colorful and creative soul cannot leave home without first using something by Kiko Milano. It is no wonder that Italian teen tends to approach this make-up brand before all the others because its wide variety of colors calls for those vibrant and young customers.
Kiko Milano has been playing on colors and a wide variety of products for years. The opportunity to find the same products but with different choices of colors is something that amazes me even right now. In addition, the brand has become known for the continuous proposals of limited editions that appear all year long. For example, the Xmas edition has become one of the client's favorites thanks to products that can be purchased for themselves and as gifts. A top seller among the many limited editions offered!
The opportunity to access a wide variety of limited editions containing new colors, perfumes, and eyeshadows is an interesting business strategy that has helped the brand create a loyal group of customers. Vibrant, colorful nail polishes remain the top sellers, iconic products for which the brand is known even abroad. Kiko Milano allows its audience to express their personality thanks to a wide variety of colors that can be used on every type of skin tone. The brand is loved for two reasons: it is budget-friendly, and its products are highly pigmented.
Diego Dalla Palma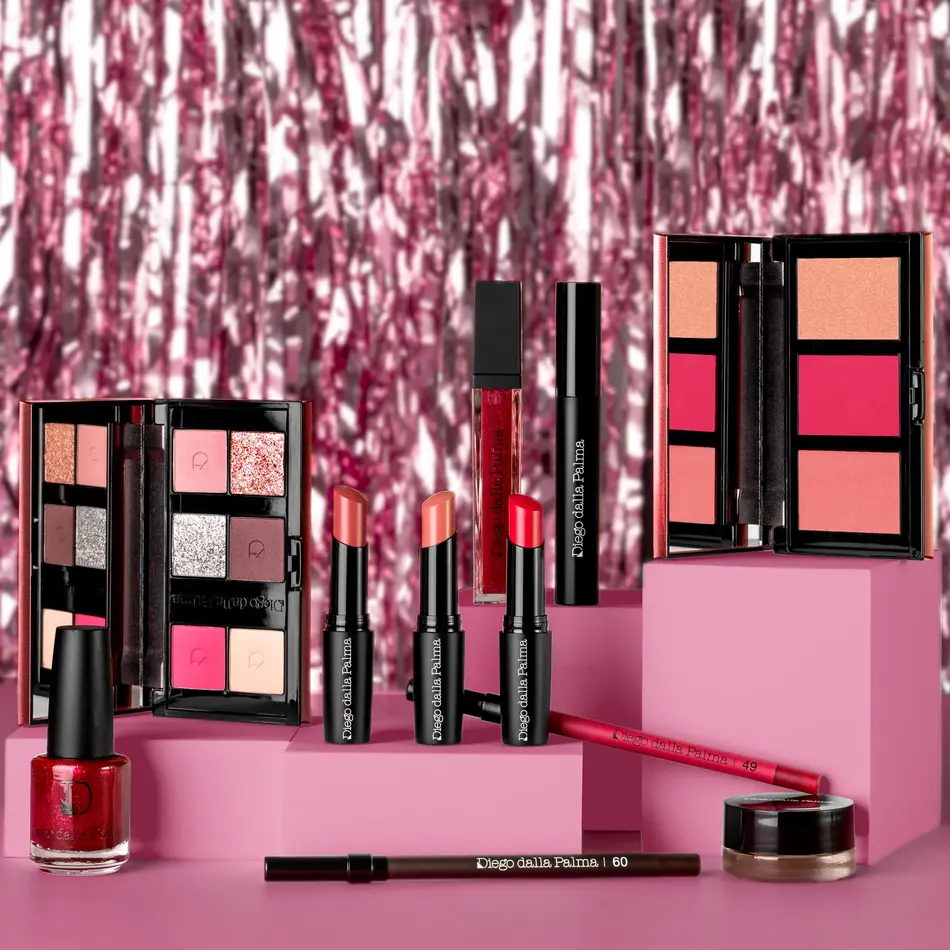 Now, this is a name that rings a bell to every Italian lady. Diego Dalla Palma Milano is not only one of the historic Italian brands admired for their high knowledge in the beauty industry but as well on hair care, which is the section that has helped this brand become iconic.
But first, let's focus on the skincare products made with a particular focus on the type of skin they will be applied on. The wide range of products available to its clientele calls for the attention of both young and more mature skin. Like the skincare line, the hair care line is available to all hair types.
Again, there is a wide section of products to choose from, regardless of your hair routine and type. Curly, long, short, and dry, each treatment is available. And then finally we find the make-up line, which honestly speaking is one of the best for performance.
High-quality products made by the genius minds of researchers are enhanced by collaboration with Make-up gurus and celebrities. All year, Diego Dall Palma Milan comes out with different collaborations to deliver to its clientele the most professional products, even celebrities use when their make-up artist and hairstylist style them.
Collistar
For those new to Italian Make-up, the name Collistar might not ring a bell, but for all the others, it's a brand that cannot be missing in your everyday life. Founded in 1983, Collistar started first with a different approach to the Beauty Industry.
The company decided to enter the business while offering products that would be adaptable to sensitive skins and those who prefer products that have been realized through extensive research.
What differentiates this brand from many others is the fact that at the basis of the company's philosophy is the exploration of high-quality materials for luxurious products. The brand's main target is an audience that looks for performance products made with quality materials.
Today, the brand offers a wide section of products, and among these are not only make-up but also skincare products and hair care, all at an affordable price range. Everyone wants high-quality products without having to spend a fortune!
Mulac cosmetics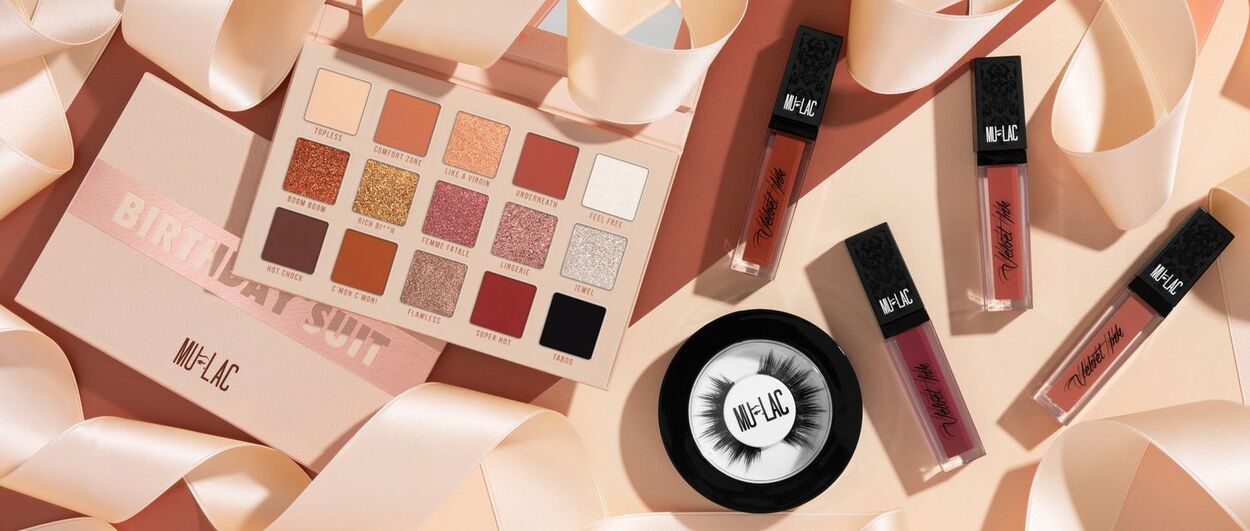 Among the many Italian brands that have distinguished themselves, we find the young Mulac. Young because it was only founded in 2014 by someone special, a Youtuber that goes with the name of LaCindina.
This was a huge milestone in the Italian make-up industry, representing the first time a YouTuber founded an Italian make-up brand. The mind behind the idea, Cindy is a beauty influencer turned into an entrepreneur who, thanks to her following on the platform, was able to create a line that could satisfy her own necessities and those of her followers. As a result, today, the brand is appreciated by the young ones and by women of different ages. The company created a product that could be easily communicated to its audience.
The idea of a make-up line that presents itself as a tool that all women can use to express their uniqueness and artistic side has become popular thanks to the many beauty gurus out there. Still, only Cindy was able to do it first in Italy. The attention to detail, the type of raw materials used, and most importantly, the brand's mission are the characteristics that still to this day put Mulac cosmetics a must-have brand.
Wycon cosmetics Milano

This one is relatively young compared to the previous brands, as the company has only been around since 2009. Still, it has made a name for itself thanks to its attention to creating products that are totally cruelty-free and only made in Italy.
Another aspect contributing to the brand's success is the mission of delivering products that every type of woman can use without spending a fortune. Naturally, high quality equals a higher price, but with Wycon, everyone can opt for a make-up and skincare line at the right price.
Furthermore, the price range is favored by extensive attention to the entire production chain, eliminating all those aspects that elevate the price tag while still focusing on the high-quality aspect. All these elements have contributed not only to popularizing the brand within Italy but as well as abroad, especially in Europe.
Deborah Milano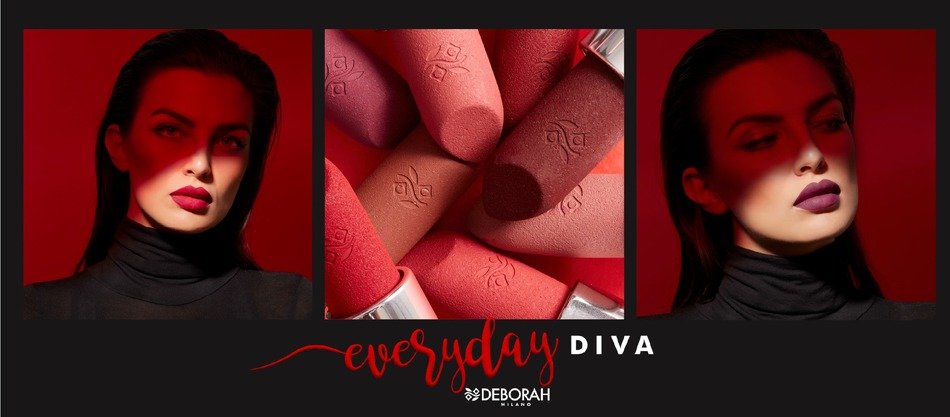 If you are young but already looking for something more sophisticated but still simple and fun, you cannot skip Deborah Milano. The brand, founded in 1962, has been a dominant presence in the beauty section of all Italian beauty shops for years.
Its iconic lipsticks and nail polishes can only be described as something a woman should never forget to put in her Beauty case. Those who are interested in beauty and design know that when purchasing a product of this brand, they are getting high-quality products within a reasonable price range.
This is only one of the main reasons this brand appeals to the younger generation. The other is represented by the various collaboration made with Italian designers such as Versace and Fiorucci, which have helped the company become known for its particular attention to features, even when it comes to objects.
The launch in 2010 of DermoLab, the skincare line, has put the brand in another light as its effort in offering silicone and petrolatum-free products has been rewarded by 100% success among its clientele. The line is perfect for people who care about the origin of the ingredients used to create the final products.
Pupa Milano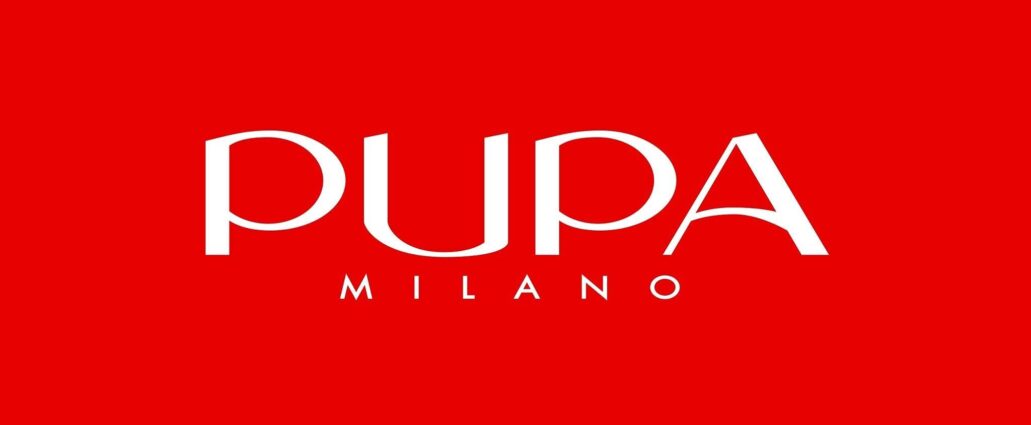 A brand that does not need any introduction, a brand that has contributed to bringing high-quality products to all women. No Italian lady does not possess the famous and iconic red lipstick that has contributed to elevating the image of Pupa Milano.
Pupa Milano offers a wide range of products entirely designed in Italy: make-up, skincare, toiletries, and beauty kits. And is with beauty kits that Pupa won its female audience.
Pupa Milano has always focused on realizing high-quality products thanks to the extensive attention to detail and research on what is best for the skin. To combine all elements that contribute to the fame of Pupa, the company has decided to launch its make-up kit, its signature, worldwide.
Every year Pupa creates and presents make-up kits with signature shapes and all those colors that have become a must-have.
---
Read Also: