9 Best Italian Restaurants in Houston, Texas
Houstonians love going out to eat. The city of Houston, Texas, makes that pastime very accessible for its populace, with hundreds of restaurants, food trucks, and food halls throughout the city. But in a city full of restaurants, how do you know which eateries are actually good? Where are the best chefs? What cuisine makes the most authentic meals? I can't tell you anything about the Tex-Mex in Houston or the Louisiana Creole cuisine, but I can tell you about Italian food. There are a variety of Italian and Italian-American restaurants spread out around Houston. If you have a craving for good wine and spaghetti, try one of these nine Italian restaurants.
La Griglia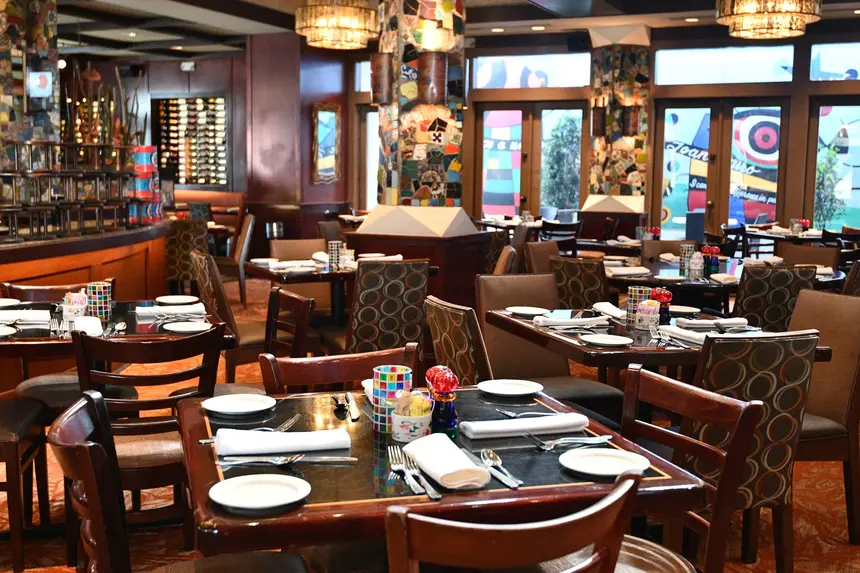 For over 30 years, La Griglia has been serving traditional Italian recipes to the Houston area. They prepare recipes from Sicily, Rome, and the Tuscan region. This upscale restaurant has elegant furnishings, unique mosaics, and eccentric murals decorating the walls. It looks sophisticated without a stuffy atmosphere. Because these plates are in high demand, reservations are highly recommended. Diners have raved about their starters and salads: in particular, the mussels marechiaro, shrimp & crab 'cheesecake', and the burrata di Puglia (salad with arugula, tomatoes, balsamic caviar, and asparagus). For an entrée, I recommend a classic wood-fire margherita pizza, the traditional Roman cappellini amatriciana pasta, or the tuna griglia (grilled tuna). To drink, enjoy one of the 200 bottles from the wine list. There are wines from all 20 regions of Italy to choose from. If you are looking for something a little lighter, more similar to the Italian apertivo, visit La Griglia during Happy Hour Monday through Friday. Grab a glass of Chianti wine or an Aperol spritz, and order a few bites to go with it. The arancini (fried rice balls) or the chef's board (cold cuts of meats and cheeses) pair well with cocktails for the perfect apertivo, Italian style.
Potente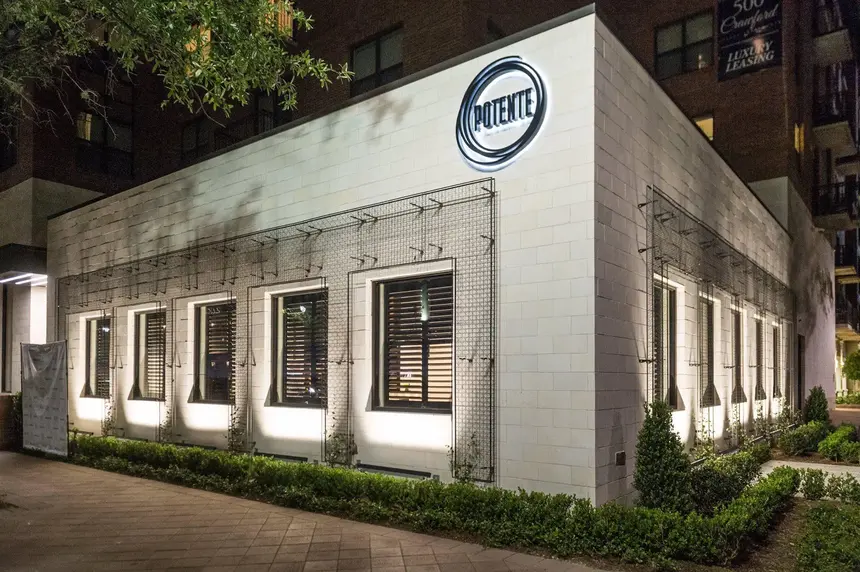 Fans of the Houston Astros baseball team will be excited to dine at Potente. Jim Crane owns both the team and the restaurant. This high-end restaurant is next door to its more casual sister restaurant, Osso & Kristalla, which is also owned by the same celebrated man. Potente is a familycentered restaurant, designed for families to gather for a meal near the field of the great American family sport: baseball. Putting aside the restaurant's tie to baseball, Potente is best known as an Italian restaurant decorated to appear like an Italian villa. The modern and sophisticated décor wraps around the enormous bar and cozy dining room. In the kitchen works executive chef Danny Trace, whose family heritage originates in Milan and Naples. He joined the team in 2017. He and the rest of the cooking team make a point to cook with local products, even going shopping for fruits and vegetables for the restaurant at the local farmer's market on Saturdays. The menu features fresh seafood chosen daily and USDA-grade steaks. Enjoy a dinner at Potente and try the crespella di granchio (crab in an Italian-style crepe) to start, the restaurant's signature house-made spaghetti al tartuffo nero (black truffle pasta) next, and enjoy the branzino (seared sea bass) or bistecca alla fiorentina (a big steak, cooked in the traditional Florentine style) for a secondo. Pair the courses with one of the wines on their wine menu, which features mostly Italian wines with a small section of California wines. Finish the meal with the crostata di fragola (a strawberry pie-like cake).
Perbacco
Perbacco's owner and chef, Vittorio Preteroti of Capri Island, moved to the US in 1991. He loves the Mediterranean cuisine of his home region and serves only the best at his restaurant. This restaurant is less fancy than most other Italian restaurants on this list, with the goal of serving to customers looking for a casual (or quick) dining experience. The atmosphere of the restaurant is still elegant with crisp, clean white tablecloths and the food is just as delicious as the restaurants listed before it. Try the caprese antipasto, the fan-favorite lasagna, and their gamberi al limone (shrimp with lemon butter sauce). The tiramisu dessert is a must-have. To complement the meal, enjoy a bottle of wine from southern Italy; wines from this region makes up a large portion of Perbacco's wine list. Perbacco is known for being friendly and accommodating; contrary to most Italian restaurant stereotypes, Chef Preteroti will happily modify his menu to suit your needs. This restaurant is also a favorite pit-stop for a quick meal before going across the street to Jones Hall for a show. Perbacco is closed on Sundays, but it is open for weekday lunches, and dinners on Friday and Saturday.
Ostia
Travis McShane opened this restaurant to bring Mediterranean fare to Houston, Texas. He truly believes in the farm-to-table approach. Even the interior design of his rustic restaurant makes you feel like you are dining in a farmer's kitchen – a very rich and cultured farmer, mind you, but it has farmer chic nonetheless. The restaurant's dining room has décor that brings the outdoors indoors, as well as the restaurant having an actual outdoor patio. Visit Ostia and try their house favorite meal: start with a Caesar salad and finish with the "chicken, lemon + salsa verde" secondo with side of rosemary potatoes. Be aware that Ostia is closed on Mondays, so you can enjoy their farm-fresh lunches and dinners Tuesday through Saturday, or brunch on Sunday!
Tony's
Tony's has been serving Italian food, "inspired by Naples, influence by Milan and cherished in Houston" for 56 years. This restaurant is designed to be the epitome of luxury and fine dining. For this reason, a formal dress code is maintained so that all guests can feel that dream-like sense of grandeur while dining. The dining room is absolutely beautiful; it feels like everything is painted in gold. There are 4 different rooms for dining, perfectly set aside for peace and quiet for your private event. Tony's menu changes regularly in order to provide only the freshest ingredients. However, if available, try the Make it Rain (truffles) dish to start, then the fettuccine (with crab and vodka sauce), and dry aged Crescent Island duck (duck served with peppercorn and fennel). Share the everpopular pommes soufflées with your dining partner for dessert. Wash it all down with a bottle of wine from the 24-page wine list. Visit for dinner on Tuesday through Saturday, or enjoy the Caviar Wednesday event, and dine like royalty.
Sorrento Ristorante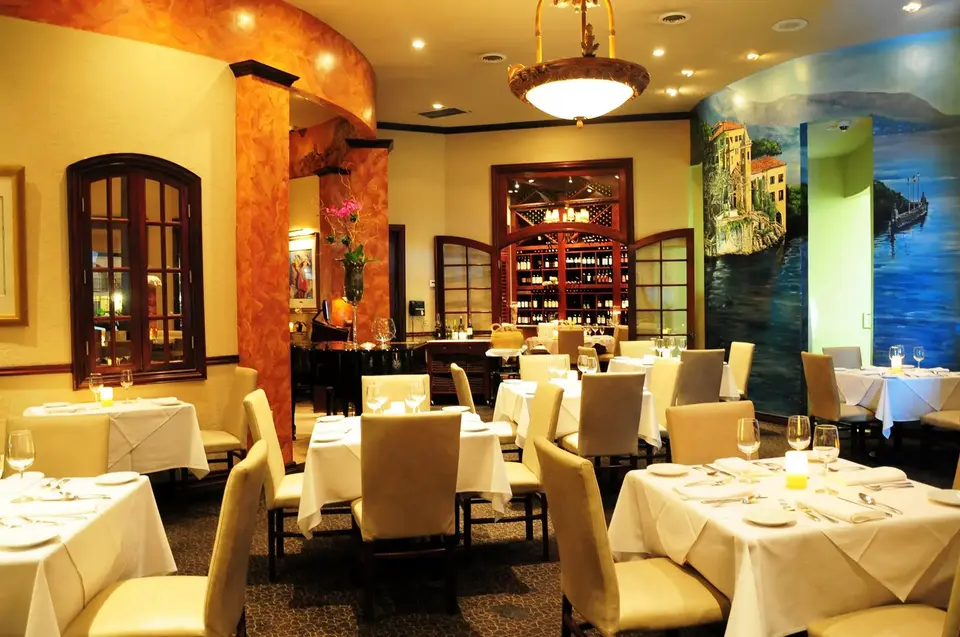 Sorrento Ristorante was voted into the "Top 100 most Romantic Restaurants in America" by Open Table users. So reserve a table, dress business casual (or fancier if you so prefer), and grab your significant other for one of the most romantic meals in America. This rustic restaurant has the foundations of an old world Villa made modern with sophistication in the details. The romantic atmosphere in the main dining room, complete with candlelight at each table, is augmented by the Picasso and Chagall paintings on the wall. There is also a lovely mural of Sorrento, a city on the Amalfi coast, bringing Italy into the dining room. Sorrento Ristorante offers 3 different 4-course meal dining options. Or you can order diner-favorite dishes from the regular menu, like the soft polenta and jumbo lump crab cake with garlic cream antipasto, the butternut squash with almond cream soup, or the Filet Mignon. Satisfy your thirst with a romantic beverage. Wine is available by the glass, by the half-bottle, and by the bottle from a wide variety of different wineries.
Cavatore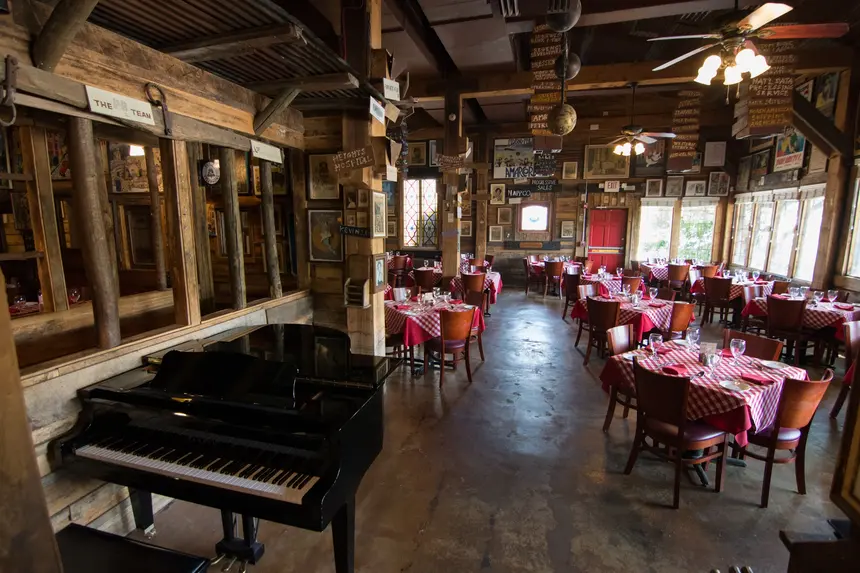 "The name Cavatore and it's coat of arms is over 800 years old and comes from a small medieval village in northern Italy, near Acqui, in Piedmonte: land of the famous Parolo, Barbera and Dolcetto d'Alba wines; trufffles and of course fantastic food." The Cavatore family and the Cavatore restaurant are very proud of their Italian heritage. They have been serving Italian food with a hint of Texan flair for 28 years. The restaurant's interior design offers a lovely blend of the Cavatore family's Italian heritage as well as their newfound love for Americana and Texan culture. Entering the restaurant feels like taking a step back in time, like you've just entered a museum dedicated to the last 100 years in Italy. This Texan barn serves delicious Italian food. Start with both a hot and a cold appetizer: the pomodori con mozarella (tomato and mozzarella) and the funghi ripieni con granchi (mushrooms stuffed with crab). People are raving about the insalata di Cesare (Caesar salad). Try one of their pizzas or build your own. Or, order the classic Italian-American fettuccine Alfredo con pollo (chicken fettucine Alfredo) and finish with the house-favorite melanzane alla parmigiana (eggplant parmesan). If you visit for dinner on Thursday through Saturday evenings, you may also be treated to some live music.
Coltivare
This restaurant takes the phrase "we only serve the freshest ingredients" to the max. They actually grow their own food right here at the restaurant. Coltivare, meaning "to cultivate" in Italian, has a menu that chases based on the growing season and what is available in the restaurant's backyard garden. The restaurant has a big outdoor dining space, perfect for enjoying the view of fresh vegetables in the garden while also eating the vegetables that came from that very garden. The indoor dining room is cozy and intimate, with the most prominent accent feature being the walls of wine bottle shelves. Because this menus is based on the freshest of ingredients, basically anything with one of their home-grown ingredients is going to be a winner. That being said, their "grilled figs, prosciutto, pt reyes blue, balsamic" and the "cauliflower, pine nuts, raisins" small plates are especially popular. They also offer wood-fired pizzas and the fan-favorite cacio e pepe pasta. As a side, try the "local squash, lemon, herbs" to go with any main entrée. Normally at an Italian restaurant I would recommend a bottle of Italian wine to complement your dinner, but Coltivare guests have many positive things to say about their gin and tonic. Give it a try!
Giacomo's Cibo e Vino
Giacomo's Cibo e Vino ("food and wine" in Italian) serves local ingredients or special imports from Italy; all of which are natural. The menu is fairly regular with little changes except for a few seasonal specials that change throughout the seasons. Giacomo's "specializes in small plates of hot and cold antipasti for grazing, sharing, mixing and matching" – and they mean that. They have an entire page on the menu dedicated to only antipasti. Obviously you need to order a handful of appetizers, making it a solid mix between the cold and hot dishes. Then, if you've saved enough room after tasting all those antipasti, try the homemade pappardelle ai funghi e gorgonzola (pasta with mushrooms and gorgonzola) or one of the seasonal specials. If you are celebrating, order the budino gianduia (chocolate pudding with Nutella) for a special treat. The great thing about Giacomo's menu is that common allergens are clearly listed on the menu to make dining safe and delicious all at once. Another added perk is the lack of stuffy sophisticated atmosphere that some fine-dining restaurants have; this restaurant is bright, casual, and almost whimsical in its decoration. You feel truly at home while enjoying a pleasant dinner.
---
A Little Bit of Italy in Houston, Texas
Italian restaurants are only a portion of the restaurants serving the Houston, Texas area. Out of all the restaurants in the city, statistics dictate that some restaurants have to be better than others. Visit the restaurants on this list and decide for yourself: where is the absolute best Italian food in Houston? Buon Appetito!