9 Best Italian Restaurants in San Francisco
A Little Bit of Italy in San Francisco, California
Coastal cities are perfect for dining on fresh seafood. San Francisco, California, is a prime example of a city that offers great marine cuisine.
Not only is the Bay Area a great locale for fresh seafood, but it also offers a wide variety of international cuisines and trendy foods.
For this reason, San Francisco has optimal restaurant choices for Italian dishes like fried calamari, linguine with shrimp scampi, or anchovy pizza. Italian cuisine is not only delicious, but it makes use of the fresh produce and seafood locally grown in the San Francisco bay.
Check out these nine restaurants to taste fresh Italian cuisine without hopping on a plane.
Cotogna – North Beach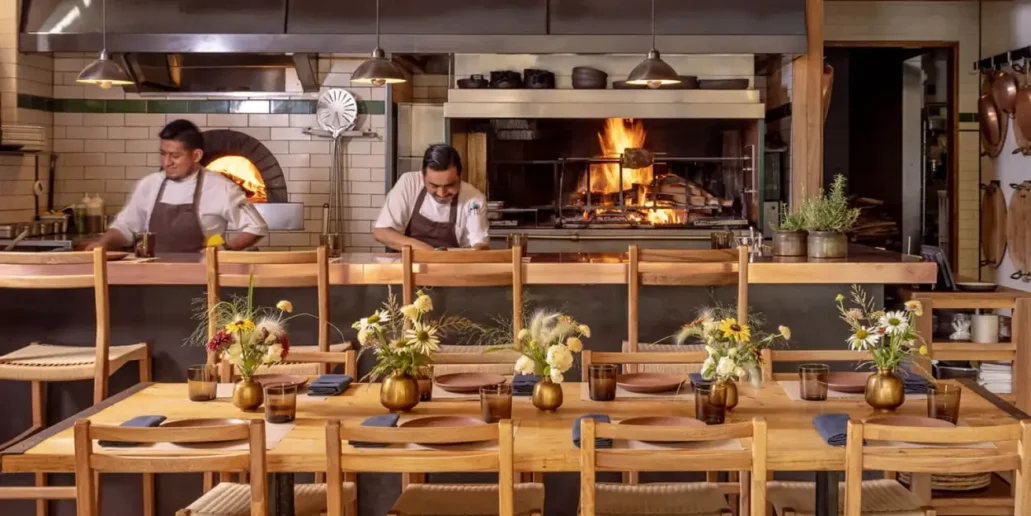 Bib Gourmand Chef Michael and Lindsay Tusk's casual restaurant offers the Bay Area true home-grown and locally sourced Italian dishes. Cotogna and its more posh sister restaurant, Quince (also owned by the same people), work collaboratively with a local farm.
Fresh Run, the farm located in Bolinas, California, grows and provides fresh produce for Cotogna and Quince. Limited by harvest seasons and what Fresh Run is able to produce, the restaurant menu changes regularly.
If available, I highly recommend trying some of their fan-favorite dishes. Start with the "prosciutto with gnocco fritto & Lambrusco pickled onions" (prosciutto with fried gnocchi), then the "agnolotti del plin '2003' con sugo di arrosto" (a pasta similar to ravioli, with roast sauce), followed by the "Stemple Creek ranch lamb with Sicilian rosso tomatoes".
Are you craving a good pizza instead? Order their pizza "carbonara", complete with guanciale and pecorino. Be sure to finish the meal with a taste of Jenn's gelato, available in many different flavors.
This restaurant is so popular, you really ought to request a reservation in advance. Also take note of the other exciting gastronomic opportunities Cotogna offers.
Consider signing up for Cotogna's Wine Society or Cocktail Club in order to receive a monthly delivery of drinks from their wine cellar and bar.
Then, head over to The Cellar (the restaurant's only store) and purchase a few bottles of the Italian wine you enjoyed with dinner while dining at Cotogna.
On Fridays, you can go to their farm, Fresh Run, and pick up a box of fresh produce, eggs, wine, and even homemade gelato. With fresh produce and a bottle of your favorite wine, you can attempt to cook up your very own variation of a meal off the Cotogna menu.
La Ciccia – Fairmount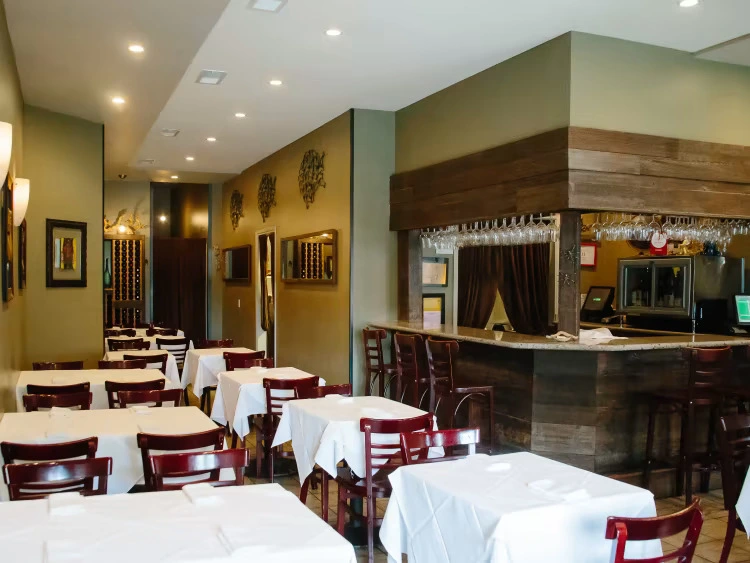 Sardinia, an island region in Italy, is known for its fantastic seafood in its cuisine. La Ciccia offers the best of Sardinian cuisine.
The main focus of this establishment is their food. They are less concerned about crafting a fancy website and decorating an ornate dining room as they are about providing authentic Sardinian meals.
Past customers have raved about their prupisceddu in umidu cun tomatiga, which is a baby octopus stew in a spicy tomato sauce. It is also recommended to try the spaghittusu cun allu ollu e bottariga (fresh spaghetti with spicy oil garlic and cured fish roe) or the pasta cruzza cun arrizonis (artisanal fusilli, sea urchin, tomato, and cured tuna). As a secondo, order the gamberoisi arrustiusu (oven roasted whole prawns, basil, oil, and parsley).
If you are still hungry after all that, try the "chocolate panna cotta honey toasted hazelnuts" dessert. Pair your dinner with any of the 170 labels on the 100% Italian wine list; this list represents the best wines available from every region of Italy.
Of course, any of the Sardinian labels (which make up a good quarter of the entire wine list) are highly recommended.
At the end of your meal, you can ask about purchasing some of their authentic ingredients to bring home and cook an Italian meal in your very own kitchen. Like Cotogna, reservations are highly recommended here too.
Perbacco – Financial District
The name "Perbacco" is taken from an old Italian phrase expressing surprise pleasure. The phrase once referred to Bacchus, the ancient god of wine and festivity. Now, Perbacco can be used to name a delicious Italian restaurant in San Francisco.
Perbacco serves cuisine from the northern Italian regions of Piemonte and Liguria (which, by extent due to proximity, includes French influences from Provence).
This restaurant is owned by Chef Staffan Terje and Umberto Gibin. Although he was born in Venice, Italy, restaurant owner Gibin grew up in Torino, which is a major city in the Piemonte region.
Umberto Gibin has dedicated a lot of his time and efforts into ensuring that only the best of wines are served in his restaurant. Start your meal with the vitello tonnato (slow-roasted veal) as an appetizer.
Then try the pappardelle pasta as a primo, followed by either the braised short rib of beef or the halibut for secondo. For dessert, try the mousse al pistacchio, a favorite flavor for sweet treats. Then, let your stomach rest while you enjoy a post-dinner digestivo, such as grappa or an amaro.
Itria – Mission District
The name of this Italian restaurant comes from an ancient Syrian word that an Arabic man once used to describe a Sicilian pasta.
Yes, that was a lot of different cultures mentioned in just one sentence – and for good reason! Itria's main goal is to bring to light the global influences that have made Italian cuisine what it is today.
Chef Daniel Evers (who once worked at Cotogna, the #1 restaurant on this list, as Executive Sous Chef) and Wine Director Julie Mackay make a point to offer Italian dishes while highlighting the global influences that helped make Italian cuisine possible.
The restaurant, having a modern minimalist design, is beautifully decorated with dark ceilings and abstract prints hung on the walls. Come to Itria and try the globally Italian cuisine.
Start with the "burrata, early girl tomato, smoked vinegar, pickled eggplant" appetizer, then go on to the customer-favorite pasta of "agnolotti, roasted corn, hen of the woods, chive", and finish with affogato (fior di latte gelato, brown butter crisp, espresso) for dessert!
If you are feeling trusting, let the chef and wine director determine your dishes by asking about a wine pairing and food tastings.
There are many wine options from all across the world and some other alcoholic choices, including Japanese sake!
AltoVino – Nob Hill
Owners Nick Kelly and Calli Martinez have travelled together throughout Italy, from the north end all the way down to the southern tip. They have had first-hand experiences tasting all of the delicious flavors of the country. Chef Kelly and Wine Director Martinez have provided a small and cozy restaurant that serves truly inspired Italian cuisine.
Try some of the most beloved items on their menu: start with the spuma di funghi appetizer (mushroom and truffle mousse), then continue on to the pappardelle (a bolognese pasta), and finish with the famous La Florentina (a gigantic steak Florence is well-known for, typically called bistecca alla fiorentina).
Quench your thirst with any of the wines on the extensive wine list, most of which come from the various regions of Italy, while you enjoy the darkly intimate décor of this modern restaurant.
Please be mindful: the owners warn that parking in this neighborhood can be hard to find. Consider hailing a taxi or calling an Uber or Lyft to drop you off and pick you up again.
Acquerello – Polk Gulch
Acquerello has been awarded two Michelin stars! This restaurant, which has been open for more than 3 decades, offers consistent fine dining and good service.
Owner Giancarlo Paterlini and Chef Suzette Gresham are proud to offer highly sophisticated and elegant fine dining to the Bay Area.
Their menu rotates seasonally, using only the freshest of ingredients according to the growing seasons. Acquerello also offers specialty menus for tasting the best dishes available on their menu.
I highly recommend trying their Seasonal Tasting Menu, taste-testing the dishes that rely on the fresh, ripe ingredients of the current season. Come and find out what two Michelin stars taste like.
Beretta – Mission District
First opened in 2008, Beretta has two locations: this one on Valencia, and another one on Divisadero. This casual restaurant is open every day, offers indoor and outdoor dining, and with takeout and delivery options; this restaurant is able to suit any of your dinner (or weekend brunch) needs.
Beretta self-describes itself as "dark, sexy, and evocative" – and I don't disagree! The subtly rustic, slightly whimsical, and altogether modern sophistication certainly do evoke a feeling of glamour and intrigue.
Dine for dinner with Beretta and try their customers' favorite dishes. Everybody loves their walnut bread as a starter to share. Then order their famed squid ink risotto, which is served with calamari. Or, order one of their delicious pizzas, like the margherita burrata or the funghi misti (mixed mushrooms). Top it all off with a plate of "Crumble di pesche" (peaches with crumbled cookies). Beretta offers all the Italian comfort foods your soul craves.
Barzotto – Mission District
Here's a riddle for you. If "Tex-Mex" is a cuisine defined by Texan influence on typical Mexican cuisine, then what is "Cal-Italian"? Barzotto proudly offers Italian food with a strong Californian influence.
Owner Mark Sotto provides all of your favorite Italian-American dishes, including Romanstyle pizzas and pastas. His restaurant is far from fancy, but the food is top notch. It is a bright and lively restaurant that is full of movement and sunlight. Executive Chef Nicholas Pallone carefully serves dishes cooked with only ingredients sourced from Bay Area farms.
His best dish is Italian meatballs, which may or may not have won a super competitive annual family meatball competition – it's a point of debate in the family. Share a platter of Barzotto meatballs with your dining companions and decide for yourself if Chef Pallone deserves to win the coveted family trophy.
After that, order the spaghetti and add some extra Barzotto meatballs on top – this time, you won't have to share! For a secondo, try the Klingeman Farms porchetta for two.
If, after all these delicious courses, you still have room for more: order the Boca Negra Cake. This fun, novelty dandelion chocolate cake is a dish you typically do not find on menus and is sure to satisfy your sweet tooth.
Che Fico – Alamo Square
Co-owners David Nayfeld and Matt Brewer bring a calm and friendly dining environment to the Italian cuisine scene in San Fransisco. "Che fico" technically translates to "what a fig!" in Italian, but is more commonly used colloquially.
In slang terms, this restaurant's name means "how cool!" And it really is quite cool. Che Fico is a beautifully designed restaurant that does not shy away from the fact that it was built in a stable. The building was constructed after the Great Fire of 1966 to serve as a stable, then later an auto body shop.
Now, over 100 years since its first construction, it is a lively restaurant! To that I say, "che fico"! Executive Chef Nayfeld asked the question "If Northern California happened to be a region of Italy, what would the cuisine look like?" and promptly put that answer onto a menu.
The restaurant offers a fusion blend between Californian and Italian cuisines, as well as another, lesser-represented Italian sub-cuisine called "Cucina Ebraica".
This term refers to Jewish-Roman meals, which are very rarely offered at Italian restaurants. For these reasons, Che Fico's menu is unique to only this restaurant. While the menu does change regularly based on the season, make an effort to try their chili pineapple pizza and the suppli (fried risotto balls).
---
San Francisco, California, has so many options for fresh Italian cuisine made with the best local ingredients. Between the wine, seasonal vegetables, and fresh-caught seafood, these nine restaurants offer the tastiest Italian dishes on this side of the ocean. Buon Appetito!