14 Best Italian Shoe Brands
Made in Italy is synonymous with elegance, luxury, and quality in the shoe sector. Italian shoe brands are famous worldwide, especially abroad, where more buyers can afford to spend a lot on high-quality shoes.
If Made in Italy in the footwear sector has established itself as one of the symbols of luxury, quality, and refinement, it is above all due to a strong entrepreneurial tradition. In addition to the big brands, most comprise small and medium-sized enterprises that have transformed into small global excellencies.
Many of the best Italian shoe brands come from small businesses, often family-run businesses, where a very important tradition has been carried on. Choice of materials, high-quality craftsmanship, great skills, and attention to detail have led small, medium, and large companies in the shoe sector to become among the most famous in the world.
The most renowned Italian shoe brands revisit the traditional concept of elegance, giving life to footwear with a modern and creative design, reflecting the canons of Italian high fashion. Innovation and tradition stand out in the search for new shapes and styles, thanks to the mastery of the manufacturing processes that skilfully combines with sophisticated materials, creating refined collections for men and women where comfort and design blend admirably.
Italian shoe production is a mix of industrial processing and craftsmanship, with importance given to the quality factor, choice of materials, and attention to detail. We, therefore, have classic models, elegant shoes that alternate with heeled shoes or moccasins, up to more sporty and casual models such as sneakers.
Made in Italy, footwear can therefore be defined as the highest essence of refinement, which materializes not only in elegance but also in terms of quality. The elegance and style of Italian shoes are a source of inspiration for designers worldwide; they are refined and prestigious products to be displayed on display in the windows of luxury shops worldwide.
Here is the list of the best Italian shoe brands, the most famous ones worldwide, for men and women.
Gucci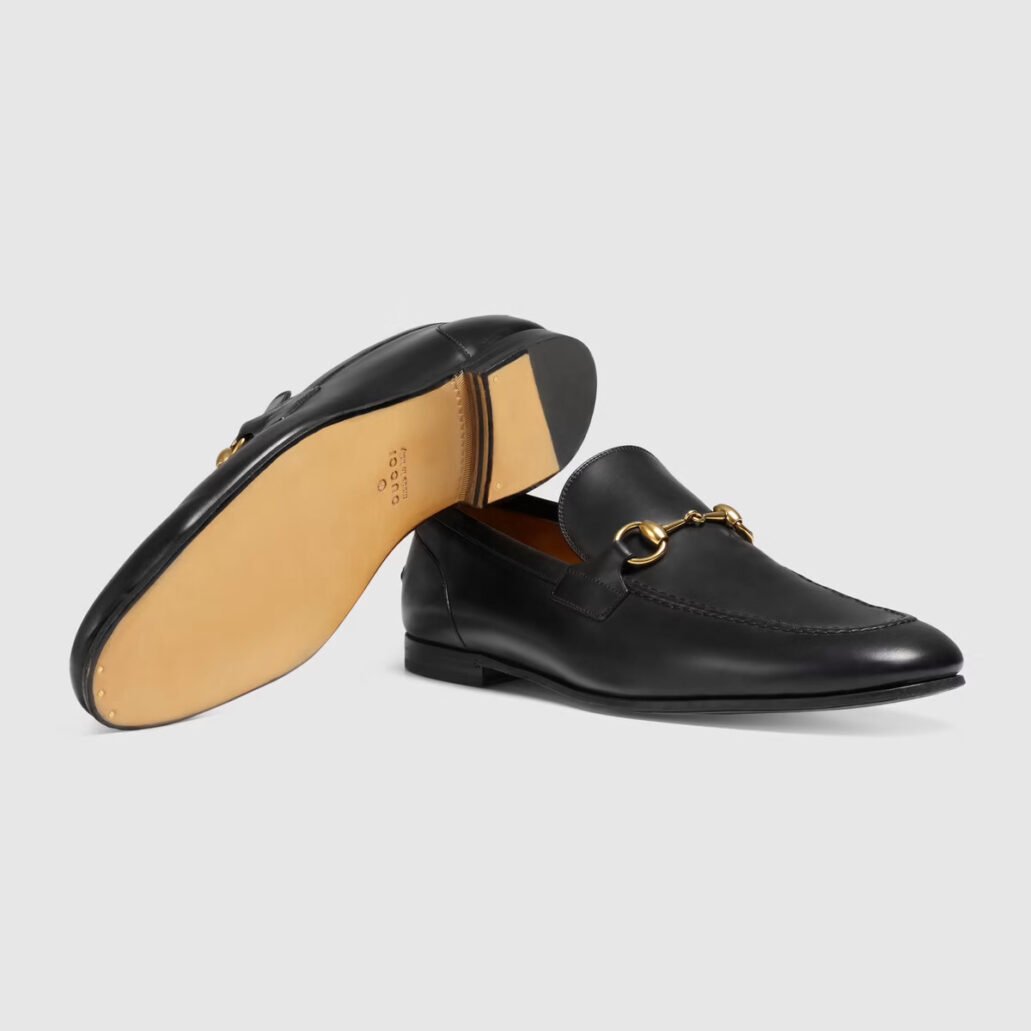 High fashion house founded in 1921 in Florence, Gucci produces clothes, bags, and of course, shoes, among the most famous Italian ones sold all over the world.
Gucci offers shoes capable of harmoniously blending craftsmanship and modernity with an eclectic style that stands out from any other shoe.
The women's shoe collection, in particular, offers a mix of décolleté and boots with Double G, moccasins, Princetown slippers, sneakers, and slider sandals.
Prada
Founded in 1912 in Milan, Prada has various branches, and today, apart from fashion, it also produces cell phones, watches, perfumes, and shoes.
Known for its artisanal ability to create leather garments, Prada entered the footwear market in 1983. Since then, the company has created shoes, boots, and sandals in plastic, nylon, and leather, which have become some of the most desired footwear in the world.
Prada always offers interesting creations that derive from a particular way of observing the world and modern society.
Salvatore Ferragamo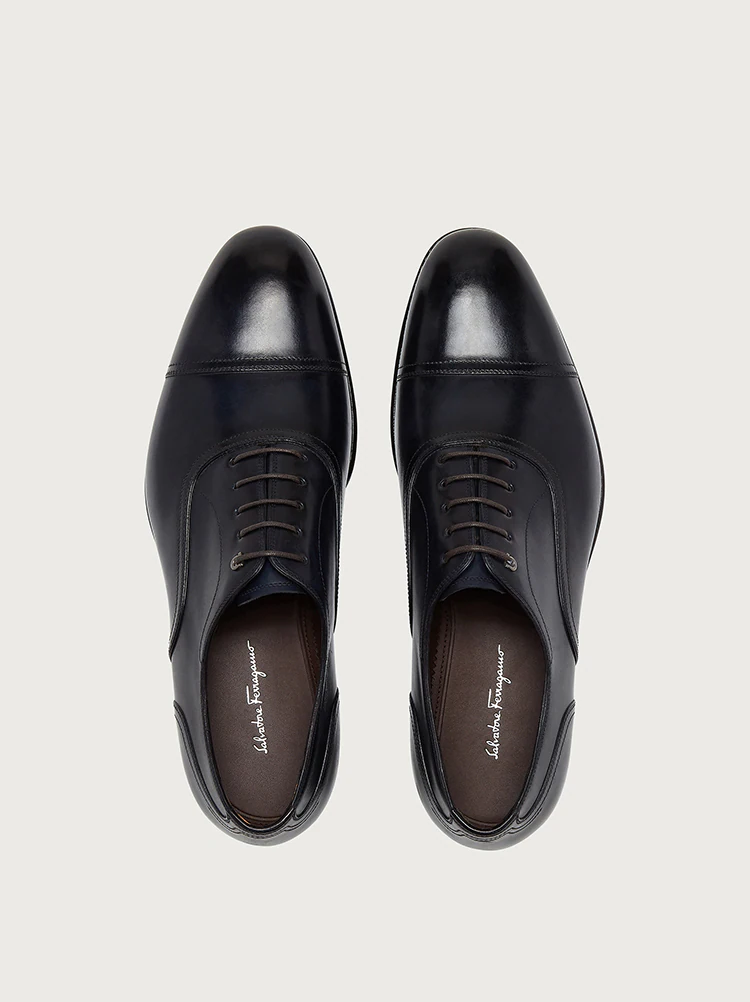 The shoe brand, founded by Salvatore Ferragamo in 1923, will later become a world power in the field of luxury shoes. With his bold and colorful design, he was already known as the Cobbler of the Stars.
He created shoes for big names like Douglas Fairbanks, Mary Pickford, Judy Garland and Marilyn Monroe.
After his death in 1960, his family continued the business, transforming the company into a fashion house famous all over the world.
Tod's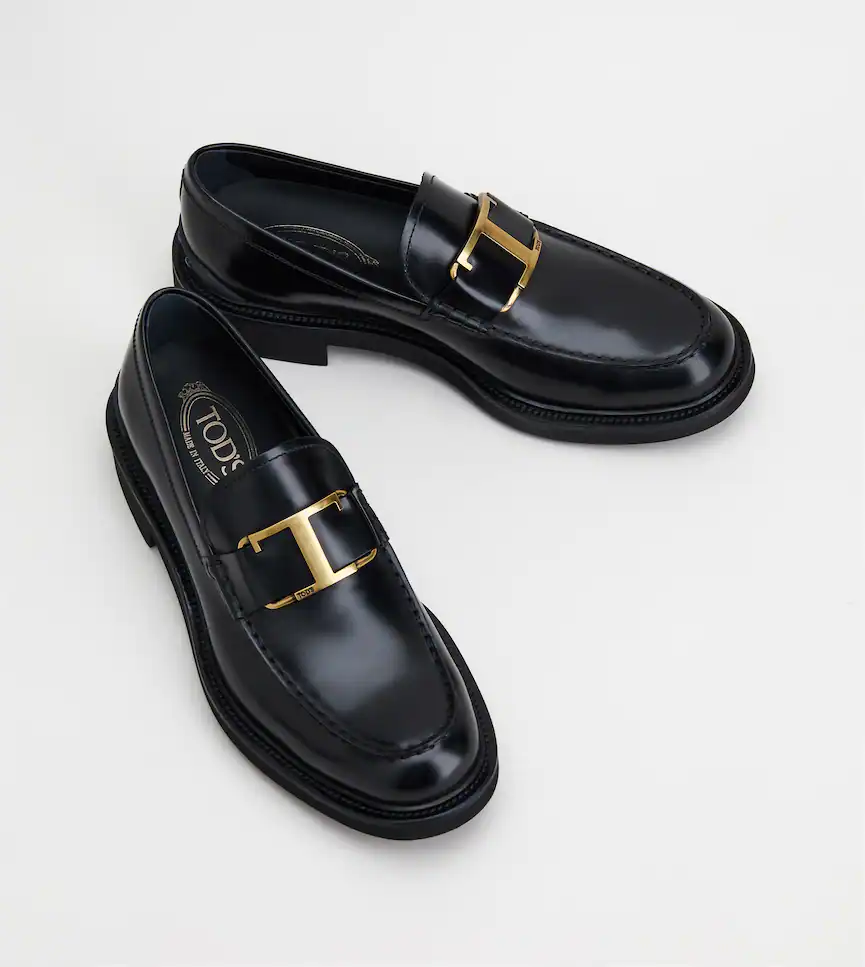 The company was founded in the early 1900s by the Della Valle family and specialized in luxury footwear.
A perfect mix of modernity and Italian craftsmanship characterizes Tod's men's shoes as elegant and timeless footwear. Among its brands, there is also Hogan.
Tod's has become an international brand thanks to the work of business and marketing experts. It became famous when the owner Diego Della Valle convinced Gianni Agnelli, owner, and president of Fiat, to wear Tod's moccasins during football matches broadcast on television.
Fratelli Rossetti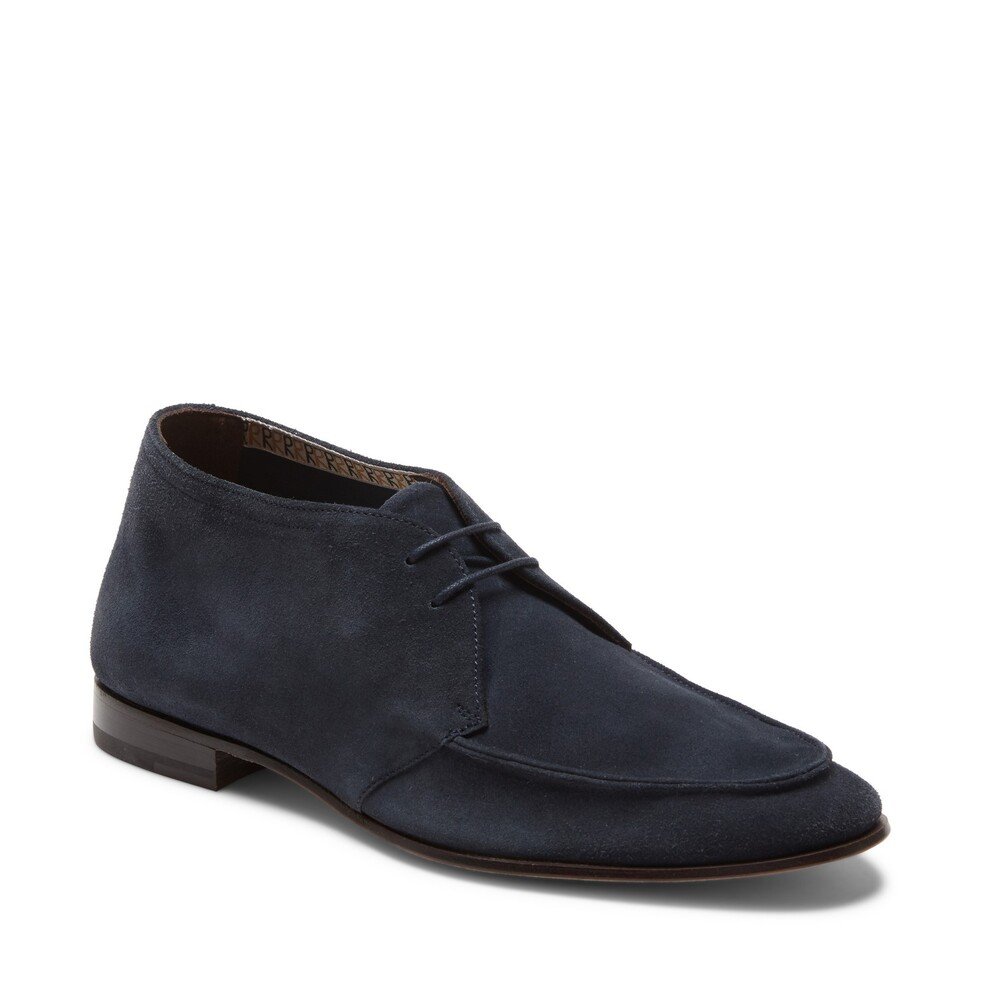 Founded in 1953 in Parabiago, in the province of Milan, it is a shoe company specializing in luxury footwear for men and women. Fratelli Rossetti shoes continue to enjoy success and appreciation, for their workmanship, comfort, and timeless lines, all over the world.
Today they have single-brand boutiques in the main capitals of the world. Fratelli Rossetti makes flexible shoes without laces, extremely comfortable and soft.
The "Brera" moccasin, which is the classic shoe without laces, with tassels, often colored, has become one of the casual shoes par excellence and is considered Maison's masterpiece. This moccasin was born in 1961 and is still one of the company's flagship products today.
Dolce & Gabbana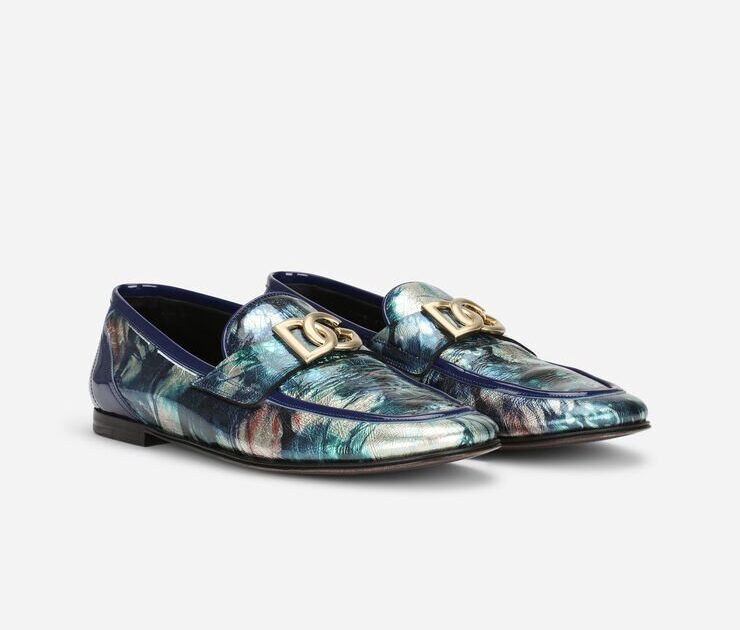 Founded in 1985 in Milan by Domenico Dolce and Stefano Gabbana, it is one of the best-known Italian brands in the world; they produce clothing, accessories, eyewear, perfumes, and shoes.
One of the best Italian fashion and footwear brands, Dolce and Gabbana, presents new points of view on elegance while remaining faithful to a style and creativity that is always highly appreciated. Their footwear collection carries bold patterns.
The partnership of the two Sicilian stylists has produced a lively, modern, but high-class fashion house that has mainly conquered the Anglo-Saxon and American worlds.
Giorgio Armani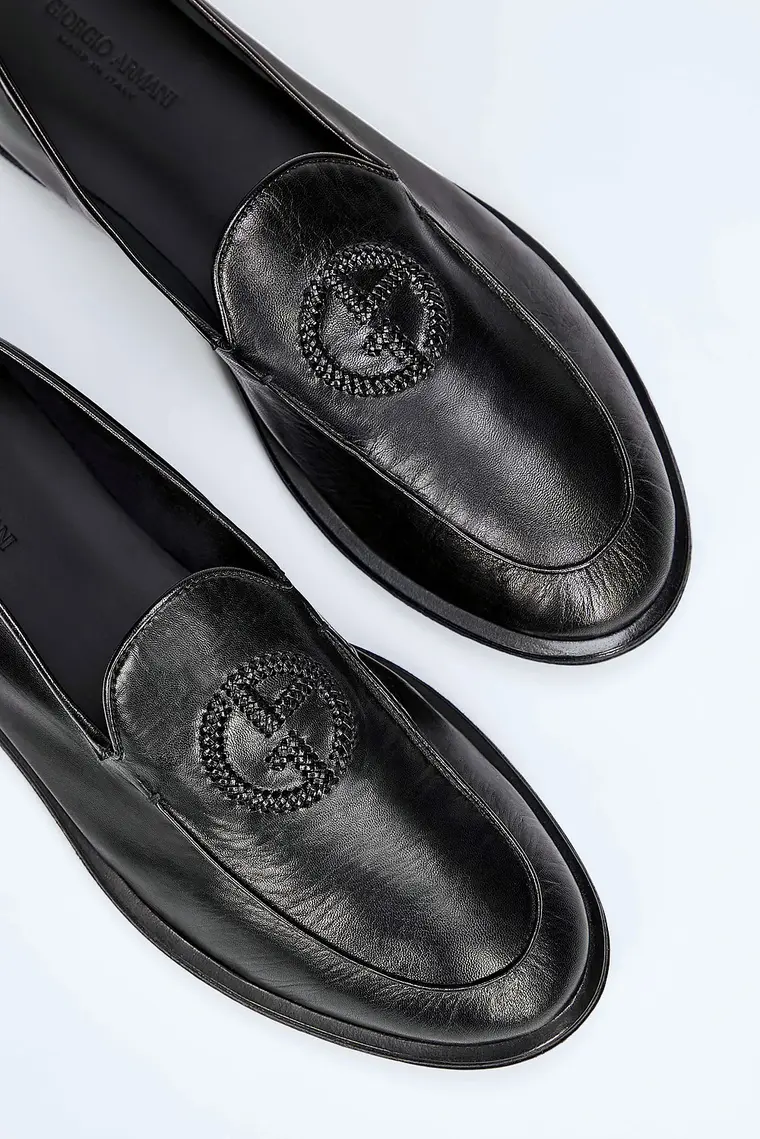 World leader and one of the absolute symbols of Made in Italy, Giorgio Armani, in addition to clothes, accessories, and perfumes, also produces shoes for both men and women.
This very famous Made in Italy brand is now recognized worldwide for the elegance in its shoes. Creativity, talent, and the right amount of entrepreneurship brought the brand around the world in just a few years.
Today's Armani men's shoes are suitable for those who love the classic taste but want an accessory that is in step with the times, which dictates fashion, rather than following it. Armani today is synonymous with Italian fashion.
Giuseppe Zanotti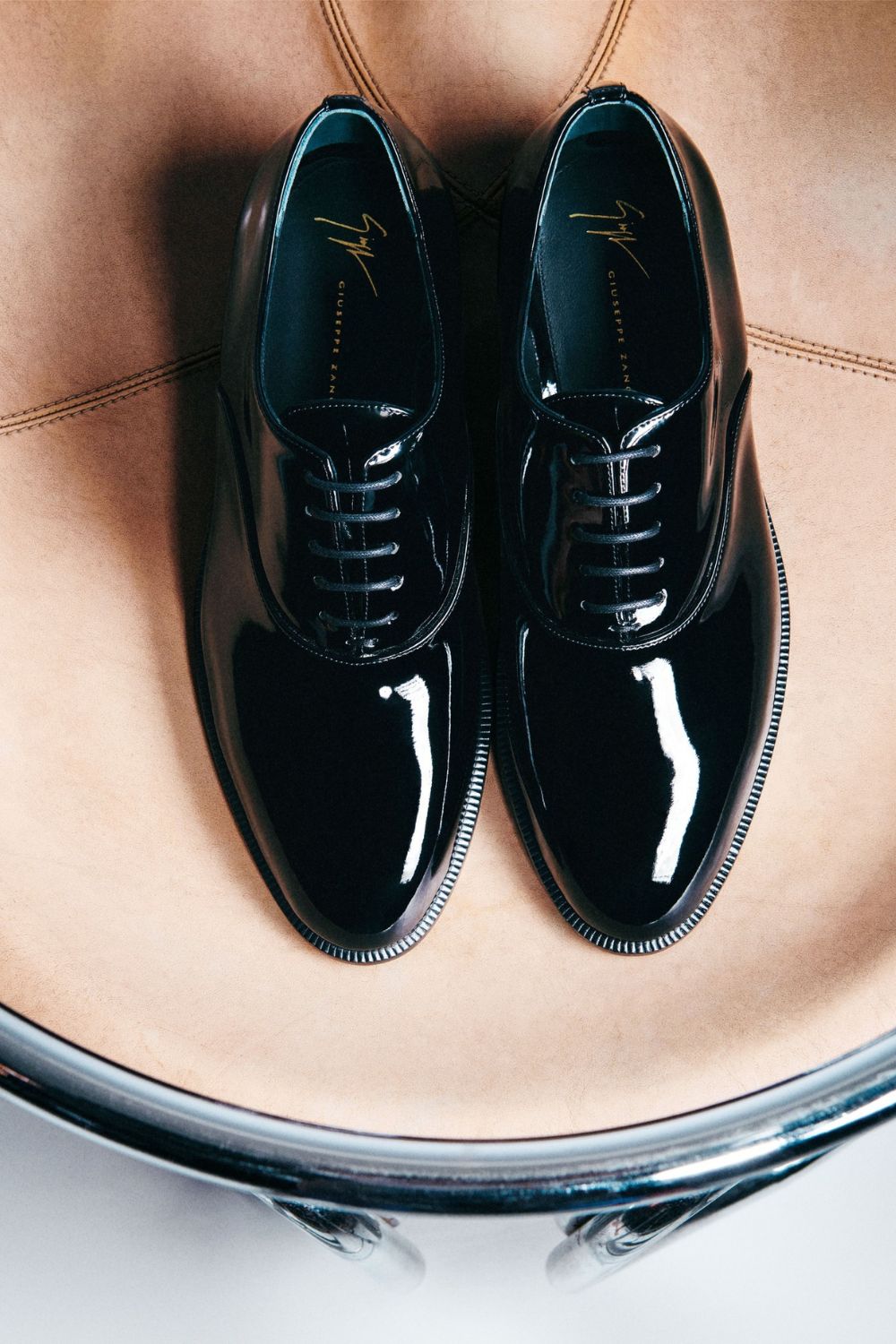 A designer who began his career as a designer of women's shoes in the 90s, today he is among the most popular Italian brands and has 50 stores worldwide.
Giuseppe Zanotti worked as a DJ in the 1980s and then dedicated himself to shoe design. He has collaborated as a freelancer with fashion houses such as Missoni, Roberto Cavalli, Dior, and Valentino. In 1994, he launched his first shoe collection.
His works are characterized by exceptional processing precision, a synthesis of engineering and art. Currently, his shops are located in all the fashion capitals, and he always maintains the quality of workmanship at the highest level globally.
Sergio Rossi

Women's shoe company founded in the 1950s in the Cesena area, in Romagna, is now part of the Gucci Group.
The brand was born by the son of a cobbler, born in San Mauro Pascoli. Sergio Rossi began his career in the 1950s in Milan, where he learned to make the most of his passion for shapes.
When the 1960s arrived, he began selling his hand-made models to boutiques in Bologna, and, in the 1970s, he began collaborating with Gianni Versace and then with Dolce & Gabbana.
Santoni

A brand born in the mid-1970s, it is today one of the most popular made-in-Italy brands of luxury handmade shoes. What was originally a small family shop is renewed and grows to become one of the best Italian brands for men's footwear.
Alongside the scrupulous craftsmanship seen by analyzing the cuts, finishes, and seams, we now find state-of-the-art machinery for customizing shoes.
Santoni luxury shoes are a perfect symbol of refinement and excellence in Italian footwear. Innovation and traditions are the characteristics that distinguish Santoni luxury shoes.
Ermenegildo Zegna

Founded in 1910 in Trivero, Piedmont, it is one of the best-selling Italian brands abroad, specializing in men's shoes. It is the details that make the difference in Ermenegildo Zegna's footwear.
It ranges from sports shoes to suede shoes. Sneakers and brogues are all sturdy shoes with soles dipped in silicone.
The footwear collection continues with revisited men's shoes with a more classic style, for example, black patent leather shoes with central buckle, particularly men's shoes in blue leather with green soles.
Mario Bruni

Mario Bruni is an Italian company producing high-quality men's shoes that have lasted over time since 1953.
The production phases occur inside the Marche region factory, from cutting to assembly, from making the bottoms to packaging, and quality control.
Research and design represent the first phase of creating men's footwear. The stylists' creativity and the craftsmen's competence are fundamental to choosing leather from the best Italian tanneries.
Based on the patterns in the collection, the cutters begin to engrave the leathers and linings. Then follows the sewing phase of the various pieces that make up the shoe. At Mario Bruni, you can find a great variety of men's shoe models to meet all needs.
Gianvito Rossi

In the San Mauro Pascoli company of Gianvito Rossi, in Emilia Romagna, which specializes in women's shoes, 60 steps are required to make a single pair of décolleté.
From here come perfect and very comfortable shoes that are sold in the 4 corners of the globe, up to the feet of celebrities and fashionistas.
Among the cult models of this women's shoe brand, we have the Portofino sandals with a vertiginous heel and ankle strap and the Plexi pumps in PVC.
Velasca

Velasca is a company that was born from a passion for Italian craftsmanship and men's fashion. Each shoe is designed and drawn in a simple way on paper and with a pencil.
The company's main features are the inspiration for traditional Italian classic lines and the great attention to detail, from the shapes to the choice of materials.
The company started selling only online and then, in 2015, opened its first shop in Milan to let customers appreciate its products directly.
Velasca can offer a timeless style that recalls refined elegance for any occasion.
Alberto Fermani

The company was founded by Alberto Fermani in 1960 and then passed into the hands of his son Matteo. Alberto Fermani's shoes are sold in the most exclusive boutiques in over 20 countries worldwide.
With its historic headquarters in Petriolo in the Marche region, the company was born from a small workshop where Alberto made hand-made shoes.
The company still produces hand-finished footwear with particular attention to traditional designs, casual styles, natural leathers, and comfort. Recently, the company changed ownership, and production continues in Veneto.