Just half an hour from Venice's "Marco Polo" Airport, heading east, is Jesolo Lido, a town that offers several interesting attractions, as well as shopping and nightlife opportunities. Jesolo Lido is in fact one of the capitals of tourism in Italy. With more than 6 million tourists who visit it every year, it is one of the most famous Italian destinations.
Lido Jesolo Beach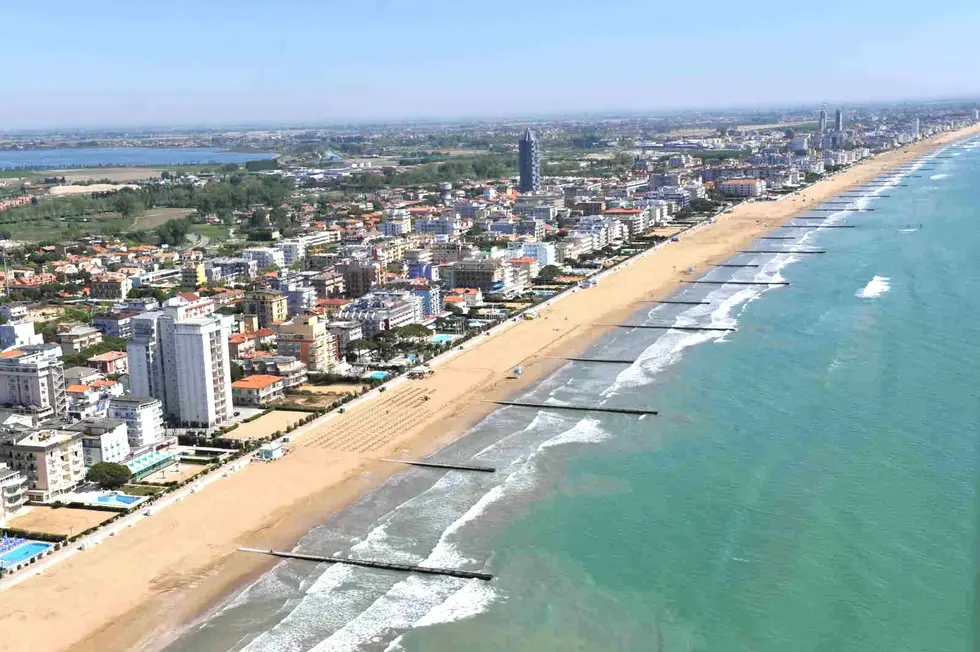 Jesolo Lido boasts a beautiful sandy beach on the Adriatic coast that stretches for 15 km between the mouths of the Piave and Sile rivers. For many years the town has been awarded the Blue Flag and the Green Flag (for children), confirming the quality and services available on the beach. The offer, in fact, is very wide and well organized and even families on holiday with children will be spoiled for choice among beaches, theme parks, and aquariums. But the real highlight of this holiday resort are its many beaches, all perfectly maintained and able to offer sun, fun and great food.
Read also: Best Beaches in Italy
Piazza Mazzini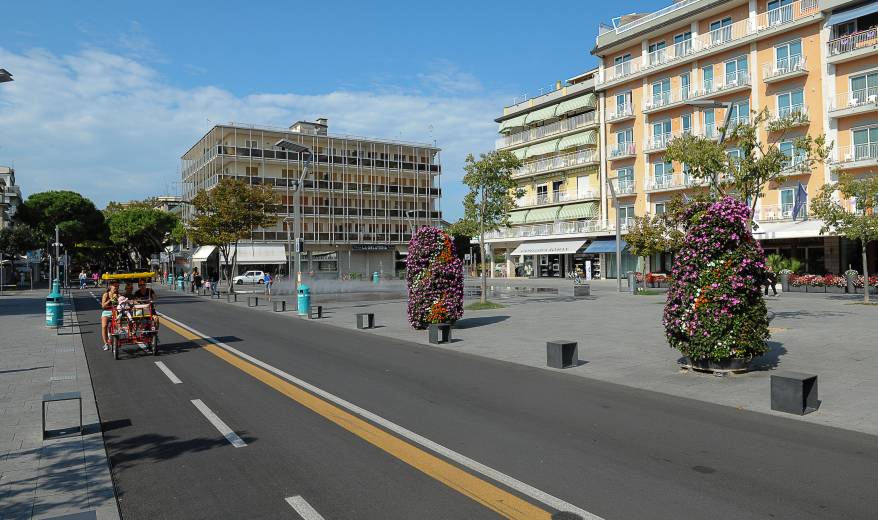 The beating heart of Jesolo is Piazza Mazzini, a large square a stone's throw from the sea surrounded by shops, hotels, clubs, bars, ice cream parlors, and restaurants. Very often activities of all kinds and for all ages are organized. Throughout the summer there is a large carousel for children, while, in winter, the traditional Christmas market is held with an ice skating rink. On the southern side of the square stands the huge sign of the Maxim, one of the most famous nightclubs in the city, while the surrounding streets are full of shops and other nightclubs. Via Bafile is instead the main street of Jesolo. From 20:00 to 6:00 it turns into the longest pedestrian area in Europe (about 12km). Here you can find a little bit of everything, from high fashion boutiques to jewelers to small shops for housewares and beach items. Then there are some hotels, as well as pizzerias and small ice cream parlors where you can stop for a refreshment during the day. You can also take a small detour via Bafile at Piazza Brescia, to enter the large "Laguna Shopping" shopping center.
Piazza Brescia

In Piazza Brescia, there is also a Ferris wheel from which you can enjoy a breathtaking view of the whole town and the coast of Jesolo. The cabins are air-conditioned to offer maximum comfort. Unlike most Ferris wheels of this kind, however, this one does three laps. The wheel is open late. From June to September it is possible to admire, again in Piazza Brescia, some beautiful masterpieces created with sand during the International Sand Sculpture Festival, which each year presents a different theme.
Caribe Bay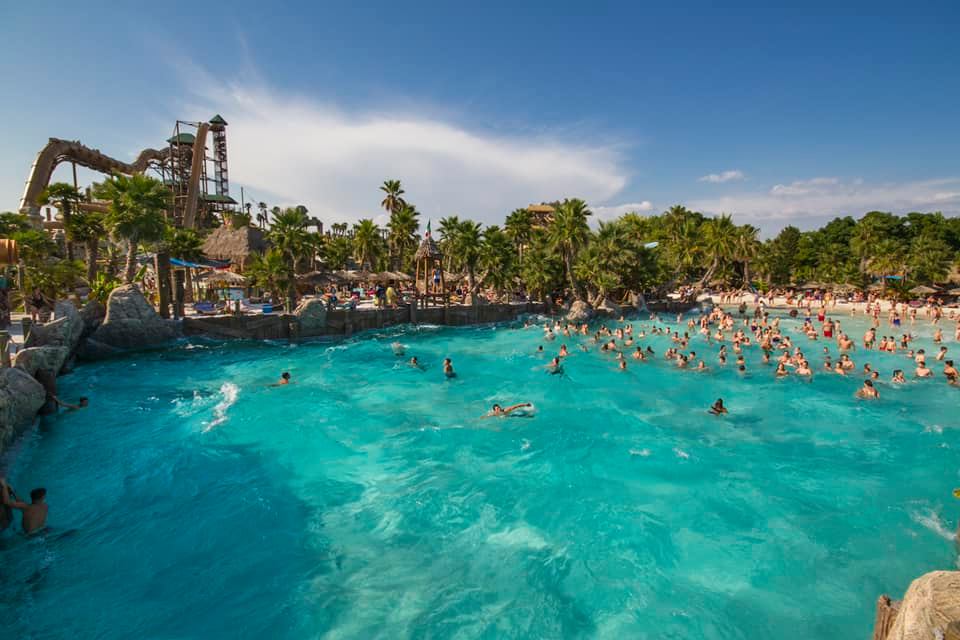 In Jesolo Lido, we find the "Caribe Bay", which has been repeatedly awarded as the best water theme park in Italy, cared for and detailed in Caribbean style. Caribe Bay is a real Caribbean island in the heart of Jesolo: more than 80,000 square meters of fun, adrenaline, sport, and relaxation, 2,500 palm trees, and 10,000 tons of white sand where you can find Shark Bay, the only Caribbean beach within a water theme park, 27 water and non-water attractions, including Captain Spacemaker and the tallest Bungee Jumping tower in Europe and exciting professional shows.
Outdoor Activities in Jesolo
But in Jesolo, there is not only sea and relaxation but also sports and outdoor activities. Absolutely to do is a bike ride and discover the area immediately behind Jesolo, an area that embraces the Venice lagoon and where you can cycle among narrow strips of land, stretches of water, and ancient houses. The most famous excursion is the one that leads to Lio Piccolo from Treporti Punta Sabbioni. The bike excursion from Cavallino to Lio Piccolo is one of the things to do in Jesolo and undoubtedly one of the most beautiful trips to discover the lesser-known part of the Venice lagoon, in a magical world made of water and land.
You can leave directly from the center of Venice and get off with the vaporetto at Treporti or Punta Sabbioni (line 13 from Fondamenta Nuove / motorboat from San Marco), or arrive by car in Punta Sabbioni and rent a bike there. For those who, on the other hand, start from Cavallino or Jesolo,
follow the signs for Treporti and then join the road that arrives from Punta Sabbioni in the locality of Ca 'Savio.
Marine, Amusement & Theme Parks
Jesolo offers several exceptional marine theme parks, where children can have fun while learning. One of these is the "Sea Life" aquarium, inside the "Laguna" shopping center in Piazza Venezia. Here you will find over 30 tanks with hundreds of large and small marine species, such as rays, sharks and seahorses. Sea Life is a 10-minute walk from the "Tropicarium Park", another marine theme park in Jesolo. In addition to hosting an aquarium with many marine species, such as the nearby Sea Life aquarium, the Tropicarium is slightly larger and also includes different sections where it is possible to admire crocodiles, penguins and amphibians. In the predator section you will be able to closely observe crocodiles and sharks, while in the main area you will find sea and land turtles, Madagascar chameleons, geckos, iguanas, snakes and frogs. In addition, inside the park there is also the Butterfly Garden, where you can observe these wonders of nature resting delicately on the leaves and flying gracefully in the air.
Finally, for children, in Piazza Europa, there is the soft "Gommapiuma" amusement park, a real outdoor gym with many big inflatable games on which to jump and climb suitable for children.
Military Historical Museum "Vidotto"
For history lovers, on the other hand, a visit to the "Vidotto" Military History Museum in Jesolo cannot be missed. It houses a private collection of Italian and foreign memorabilia from the First World War to modern day peace missions, including items that belonged to the Italian Armed Forces and Police Forces. It is located about 1.5 km south of the center, in Via Nazario Sauro. The family-run museum collection has been passionately collected over the generations and includes uniforms, helmets and weapons, even an M60 Patton tank and an Agusta AB204 helicopter parked in the garden.
Fabbrica della Scienza
In Jesolo, there is also the "Fabbrica della Scienza" (Science Factory), the largest interactive science exhibition for children and adults. The whole family can discover the world around us and its phenomena in a interactive way. Over 100 interactive machines, related to themes such as the human body, water, mathematics, illusions, electricity, sound and forces, which can be experienced firsthand by young and old by learning the important laws of nature. Everyone can try and learn while having fun.
Lido di Jesolo to Venice by Boat
If, on the other hand, you want to leave directly from the beach of Jesolo to make a boat trip to Venice, you can embark on the Moby Dick II. In fact, you can reach Venice and the main islands of the lagoon, such as Murano, Burano, and Torcello, by sea with this boat. It will be an unforgettable journey between natural suggestions and lightheartedness, to discover the charm of the lagoon known all over the world and above all to visit Venice, a city unique in the world for beauty and art. A trip to the open air for an indelible memory.
Or, throughout the summer, from Monday to Friday, set sail with the pirate crew of the galleon "Jolly Roger" for an exciting boarding adventure on the enemy galleon. An excursion in the middle of the sea, with departures from the beaches of Jesolo, lasting an hour and a half, will take you into the magical world of pirates and his Captain and his crew will guide you to conquer the treasure chest of the enemy galleon. Recalling the historical raids of Jack Sparrow, Black Corsair and Henry Morgan, the staff will involve you with skill tests, games and dances and we will transform you into a real pirate with the Black tattoo.
Aperitif on the Beach
One of the things to do absolutely in Jesolo is an aperitif on the beach. This is how the evening on the Venetian coast begins. One of the most renowned clubs is the Gasoline Beach Club, in Piazza Mazzini, an institution in Jesolo; it is a fun and colorful place where you can find many icons of the American way of life such as motorcycles, gas pumps, neon signs, old advertisements and parts of motorcycles.
Nightlife in Jesolo
Finally, you can end the evening at the disco. There are several places in Jesolo Lido where you can listen and dance to music, in particular, the three most historic clubs deserve a mention: Muretto, King's and Marina Club, 3 different ways to live the night, and wait for the dawn. The Marina Club has become an integral part of the Jesolo nightlife. It is a place for events and parties in the hinterland of Jesolo, with elegantly furnished rooms and relaxation areas perfect for spending an evening in company and in joy. The bar offers a rich selection of Italian wines. Themed parties range from "70s music" to disco nights with the best DJs on the Riviera at the console, with people also dancing outside in the gardens.
Read also: Nightlife in Italy
Jesolo Paese
A short distance from the crowded seaside resort, Jesolo offers an oasis of tranquility where you can relax immersed in the Venetian countryside along the Sile river. Both towns are famous for their cycle paths, but the most scenic routes pass through Jesolo, or "Jesolo paese" as its inhabitants call it, until they reach the Venetian Lagoon.
Chioggia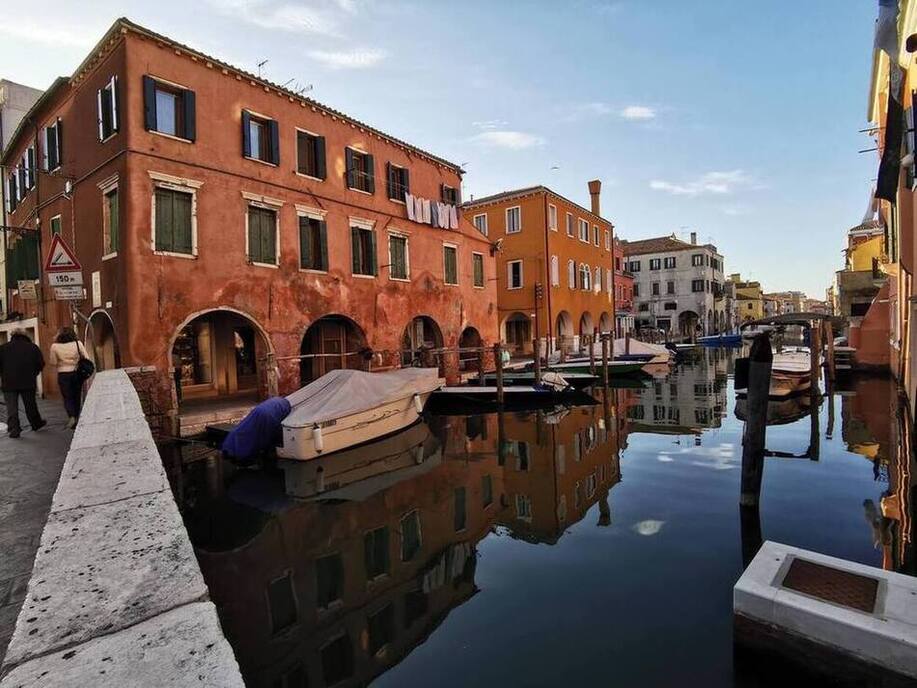 Chioggia and Eraclea are also worth seeing near Jesolo. Chioggia is a few km from Jesolo, connected from Venice also by a cycle path. In some places, the historic center is surprisingly similar to that of Venice, so much so that some film productions have used it as a set to set some glimpses of their films as if they were behind the Grand Canal. Chioggia is the largest port of arrival and sale of fish in the whole of Veneto: if you choose to take a lunch break or a dinner, you know that you eat the catch of the day.
Eraclea
Eraclea is further east, above Jesolo, and is defined as the "green pearl of the Adriatic" for its natural beauty. On its territory, there is a huge pine forest, perfect for a cool bike ride or a walk, and the "Laguna del Mort", whose history is almost as particular as its name, which means Lagoon of the dead. Until the mid-thirties of the twentieth century, this stretch was the mouth of the Piave river, which, following a flood, overflowed and created a pool of freshwater that over time became brackish, lagoon, a "dead" point of the River.
Jesolo Foods
Last but not least, what to eat in Jesolo? Among the typical dishes of the town, which are then those of the Veneto Region, we remember Broéto, a poor dish that was born precisely as broth or fish soup. Initially considered a recovery food, today it represents a culinary offer not to be missed. In fact, more than a soup it looks like a stew, generally accompanied by a slice of polenta, while the type of fish used changes from place to place. Sarde in saòr: an unmissable classic based on fried sardines and sweet and sour onions. It seems that the origins of this dish are linked to the need of Venetian fishermen to preserve food for a long time since they spent a lot of time at sea. Over time, two other ingredients have been added to the onions cooked with vinegar and oil, sultanas, and pine nuts, which are used as desired by the chef. Schie: these are small shrimps typical of the Venice lagoon and the Po delta, which can be boiled or, more often, fried. Schie is strictly accompanied by white polenta, which has a more delicate flavor and a finer grain than the yellow one.
Read also: Foods in Venice