10 Top Italian Luxury Handbags Brands
Italy is famous for many things: Renaissance paintings; pasta-filled cuisine; opera music; and, as early as the 11th century, fashion.
Back in the day, every woman wanted to dress like Catherine de' Medici (the queen of France, born and raised in Florence, Italy). Skip to more modern days, Florence was one of the world's fashion capitals in the 1950s and '60s.
Then Milan took over power in the '70s and '80s. Today, Milan is among the "Big 4" in the fashion industry next to Paris, New York City, and London. If you expand the list to include the "Big 5", Rome enters the equation. In all, I think it's safe to say that Italy has been, and probably always will be, one of the fashion leaders on this planet.
On a similar vein, Italy is also famous for leather craftsmanship. Leather belts, leather gloves, leather wallets, leather shoes, leather handbags… I've even seen delicate leather bookmarks. Italian pellettieri are very proud of their craft and will issue certificates to prove their leather product is 100% genuine Italian leather.
If you combine these two points of pride in Italy, you end up with one of the most sought-after Italian products: luxury leather fashion handbags. For your reading pleasure, I present the top Ten most famous Italian fashion houses known for their leather handbags.
Prada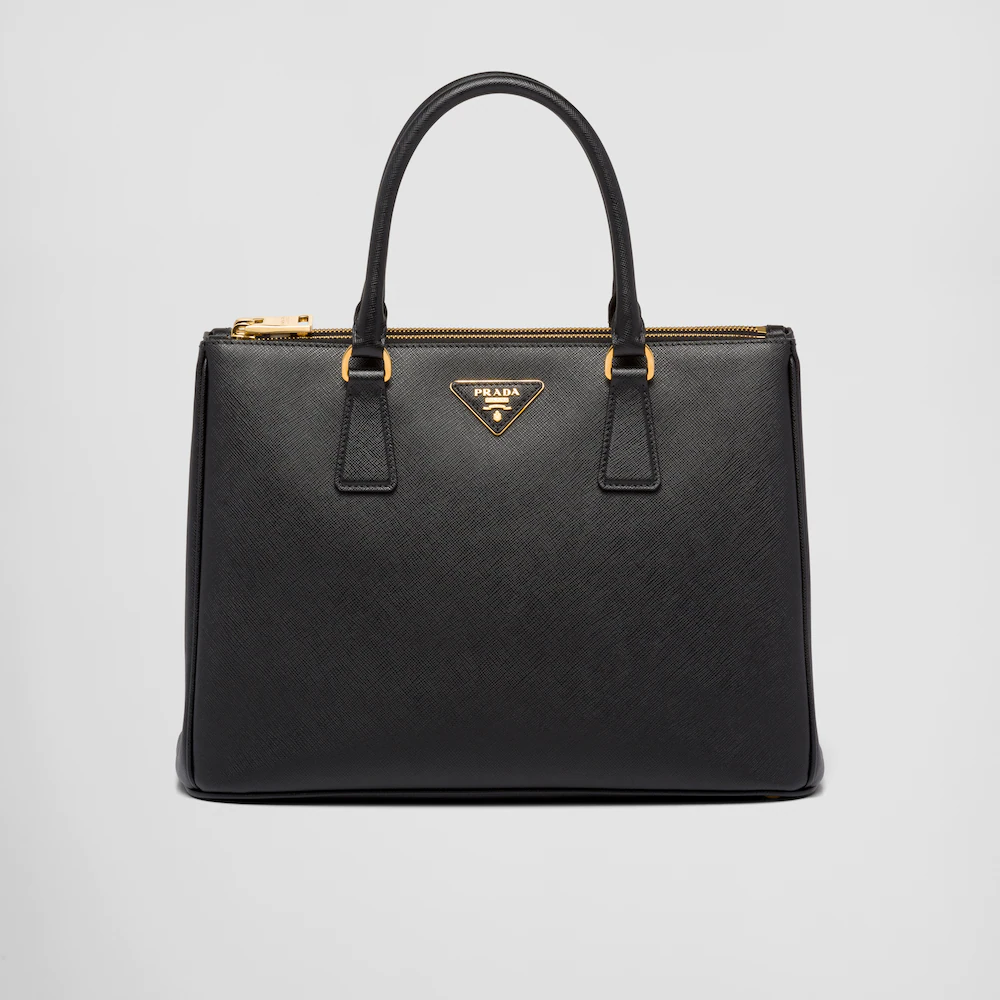 Beginning with the oldest and possibly most world-renowned fashion house in Italy, we have the house of Prada. The company originally started as Fratelli Prada (meaning "Prada Brothers"), a leather goods store Mario Prada owned with his brother, Martino. The business has since grown to sell more luxuries than just leather goods, but leather handbags are still one of their biggest sellers.
After Mario Prada, the company was taken over by his daughter, Luisa; and then by Luisa's daughter, Miuccia (more on her later), and Miuccia's husband, Patrizio Bertelli.
Prada has more than 635 boutiques worldwide today. Amongst those, however, there are only 12 locations in Italy that sell Prada handbags.
The vast majority of Prada handbags are made in a simple yet elegant style that are timeless. The trendier – and dare I say, edgier – styles take a cue from the logo's triangular shape.
Prada is the oldest fashion house on this list, but it has aged beautifully, grown exponentially, and is just as trendy and luxurious as ever.
Gucci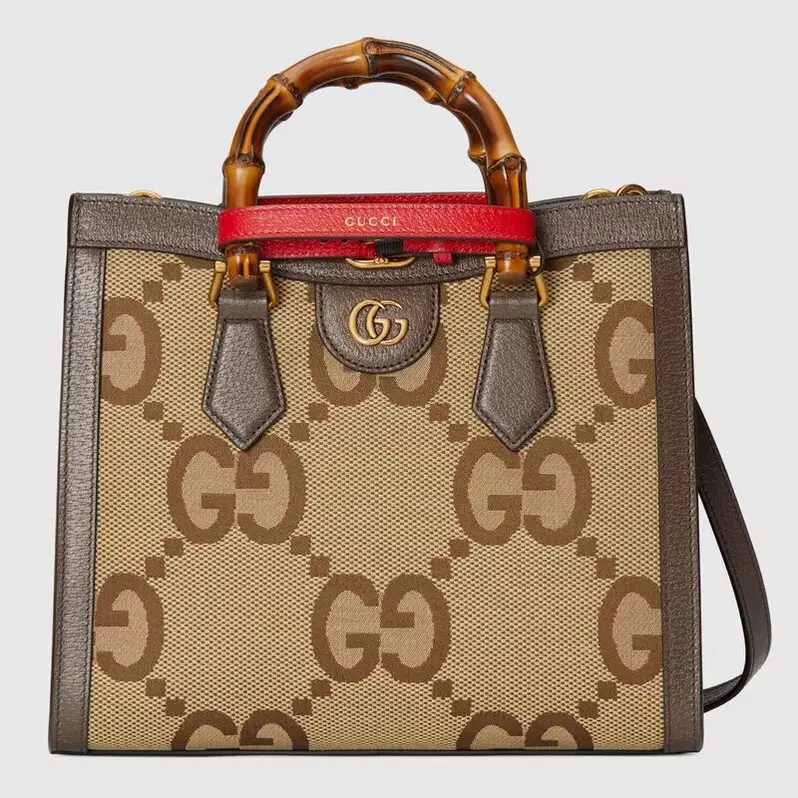 The fashion house of Gucci was born in Florence, Italy, the city that was later to become the fashion capital of the country. Guccio Gucci began as a leather luggage importer and seller, later selling his own leather goods. He got his big break and became a popular seller with the creation of Gucci's signature rombi motif and cuoio grasso (using smooth leather from calves) techniques. The entire Gucci family was involved in the family business. As you may have heard about in the recent film House of Gucci, drama arose for the Gucci family and the family was eventually exiled from their self-named company in 1993.
Today, Gucci is a subsidiary of the French group, Kering and has nearly 500 stores. Gucci has flagship stores in Florence, Roman, and Milan, with a total of 30 locations to buy handbags in Italy.
Now you can also visit a museum in Florence dedicated to Gucci fashion history called the Gucci Garden, or the connected restaurant, Gucci Osteria, in Piazza della Signoria.
Fendi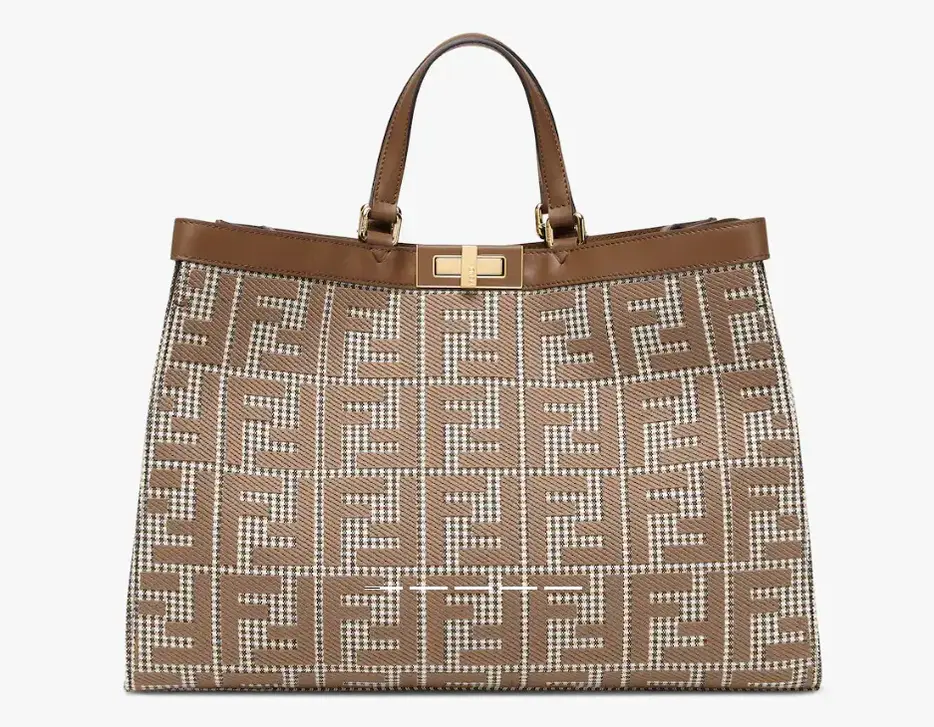 Fendi was founded by married couple Adele Casagrande and Edoardo Fendi. The first store was in Rome, the same city in which the headquarters still remains today. Fendi is most famous for its fur merchandise. It created fur character costumes for various films and fine fur clothing for celebrities like American sweethearts First Lady Jacqueline Kennedy and singer-actress Liza Minnelli.
On the other hand, Fendi is also well known for its leather products. In particular, the Fendi Baguette, a short and long leather purse shaped like a – you guessed it – baguette, is their most popular style of product.
Valentino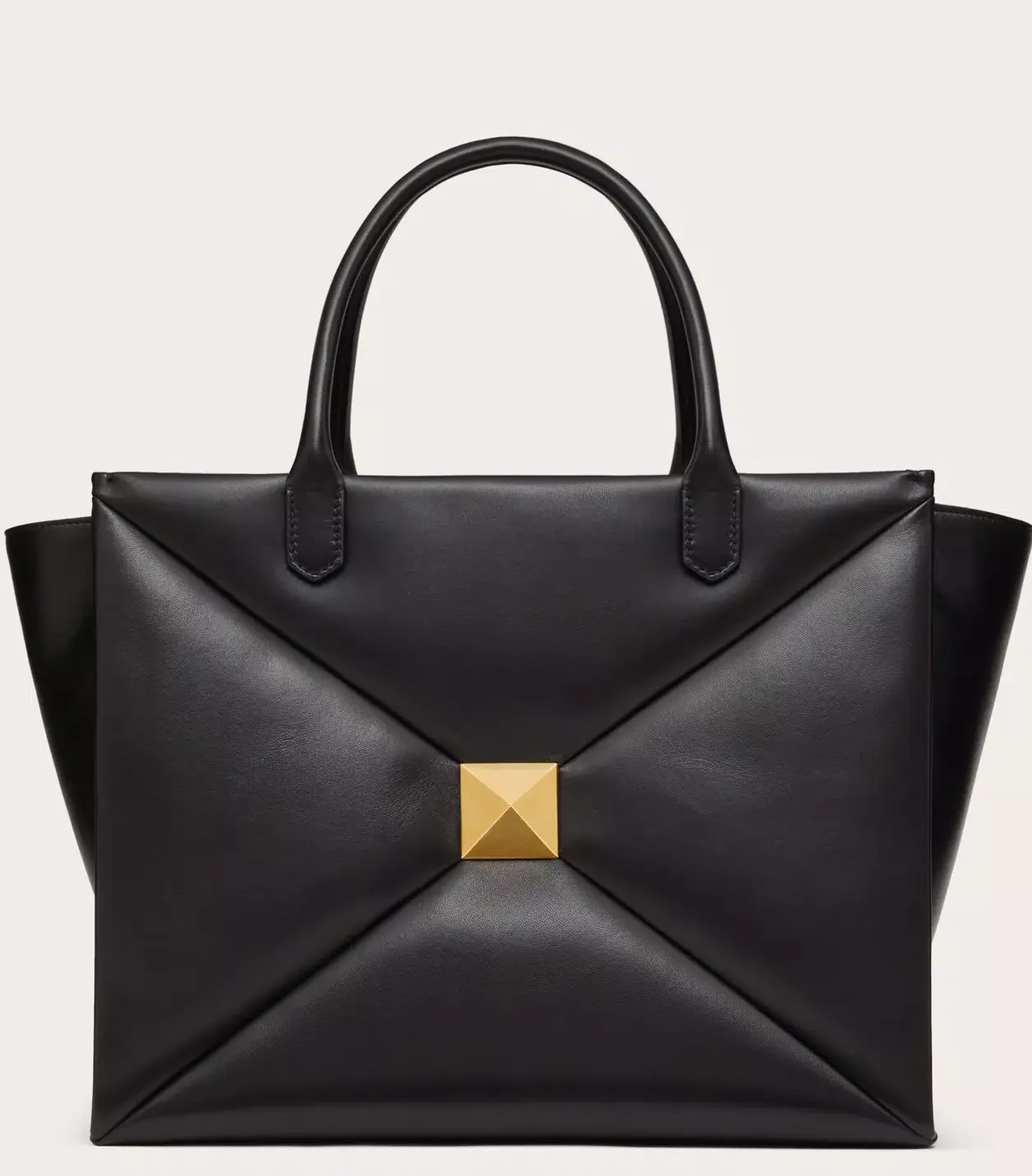 Valentino Garavani founded his self-named fashion house in Rome, later to debut internationally in the fashion capital of Italy of the time, Florence.
Valentino gained popularity for its clothing, specifically formalwear, and was specially requested to design wedding dresses for big names like Elizabeth Taylor and Princess Madeleine of Sweden. Now, Valentino has 14 stores through the country of Italy, and more still across the globe.
The leather handbags are typically minimalistic in style, with geometric patterns and markings for decoration in some designs. Studs are common in Valentin's edgier handbag designs. The iconic V inside a rectangle logo can be found on most handbags.
Bottega Veneta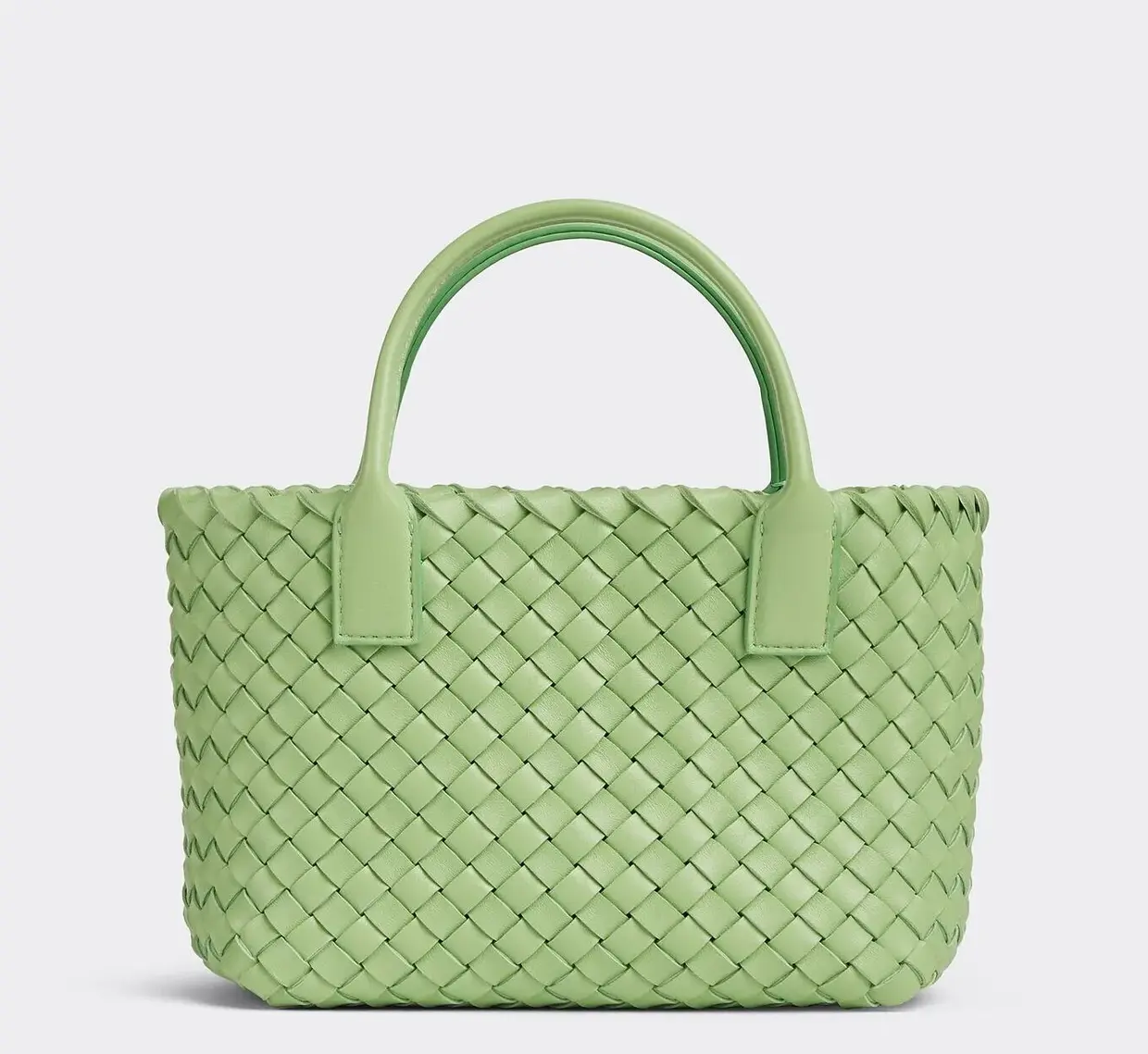 Bottega Veneta was founded in 1966, finding immediate success from the start with its intrecciato style of weaving. This unique criss-crossing weaving style is easily recognizable.
You never have to ask "Who are you wearing?" It's quite obvious with the intrecciato weaving: it's a Bottega Veneta. There are 14 Bottega Veneta stores in Italy. In 2001, Gucci, through its owner Kering, bought Bottega Veneta.
Since the beginning, Bottega Veneta has had a deep passion for the craft of leatherworking; in the 2000s, Bottega Veneta opened La Scuola dei Maestri Pellettieri di Bottega Veneta, a 3-year course on leather craftsmanship.
Giorgio Armani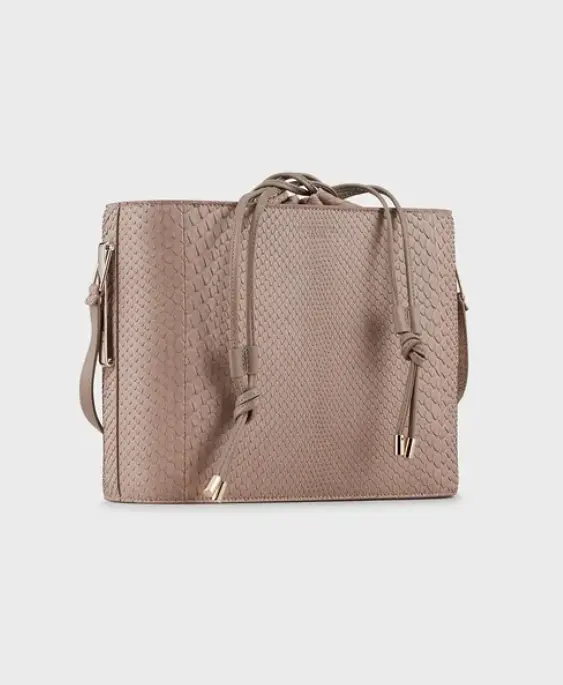 With high endorsement from his partner, Giorgio Armani founded his self-named fashion brand in 1975. Legend says that the company was created using the money Armani earned from selling his Volkswagen. Whether this is true or not is less important than the effect Armani had on fashion design.
The Armani company quickly grew from simple fashion designs to fragrances, beauty products, eyewear, and now even luxury hotels. Giorgio Armani handbags come in a wide variety of styles, depending on the collection.
Some handbags are simple and sleek, while some collections design louder, more trend-of-the-season styles. Throughout Italy, there are 20 stores in which you can buy Armani accessories.
Moschino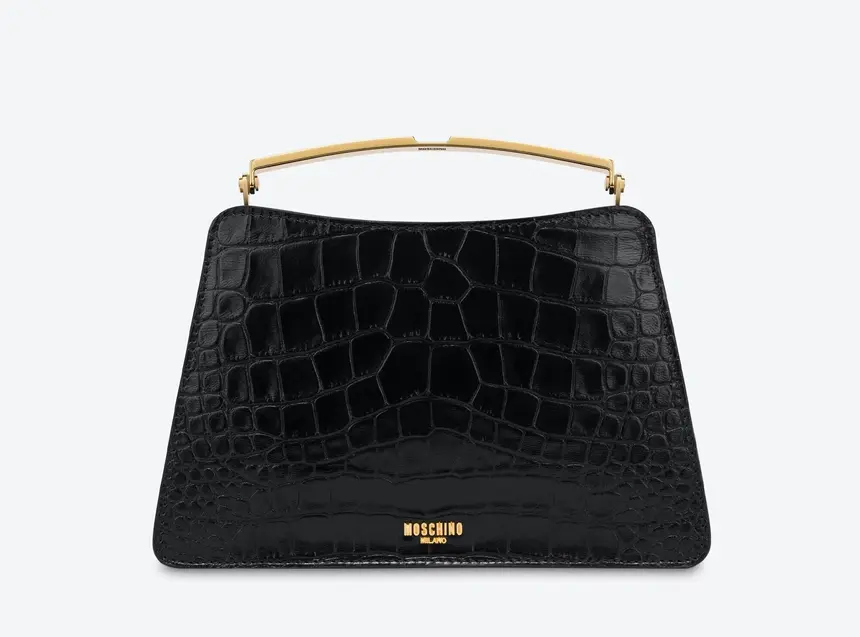 Moschino's specialty is leather. Their leather handbags are vastly different from Prada's chic and timelessly simple style. You can find edgy leather bags that bring to mind a biker gang; simple, minimalistic handbags with a quirky surprise (like a handle designed to look like a fork); and clutches with exciting animal prints. Across the globe, there are over 150 Moschino boutiques, amongst which 7 are located in Moschino's home country of Italy.
Dolce & Gabanna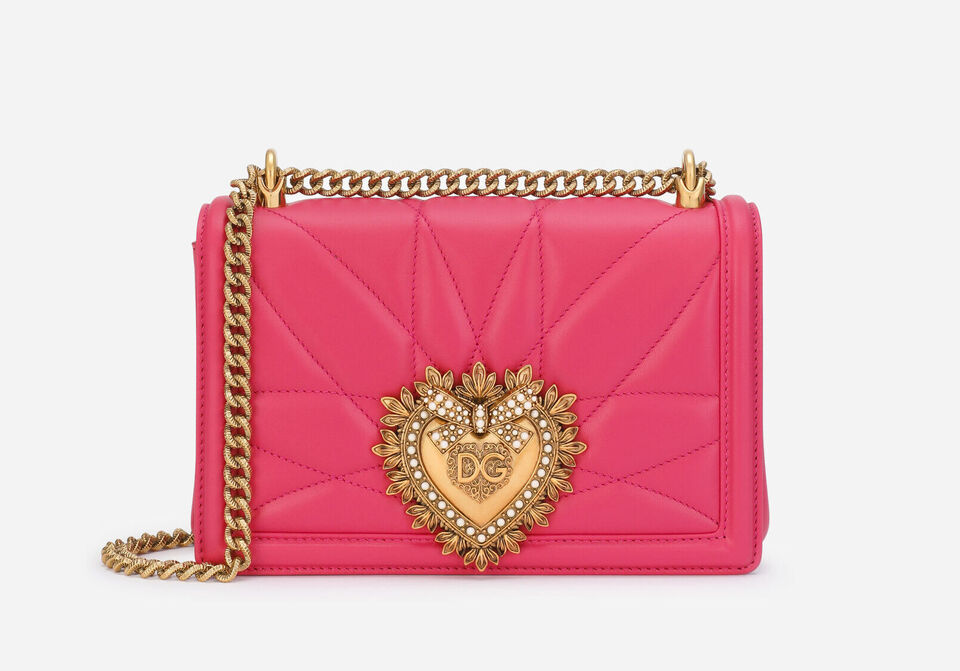 Dolce & Gabanna, a store founded near Milan, is known for its bright, colorful, and oftentimes animal printed clothing patterns. While Gabbana was born in Milan, Dolce was born in Siciliy and cites his home region as a big inspiration for his designs. It's chic, bold, and, on a fundamental level, eclectic. As a contrast, the majority of Dolce & Gabanna's luxury handbags are more subtle in design, particularly those made of leather. Usually, they are one solid color, with interesting shapes and include the big, iconic DG logo. In total, they have 28 Dolce & Gabbana stores in Italy, and many more throughout the world.
Miu Miu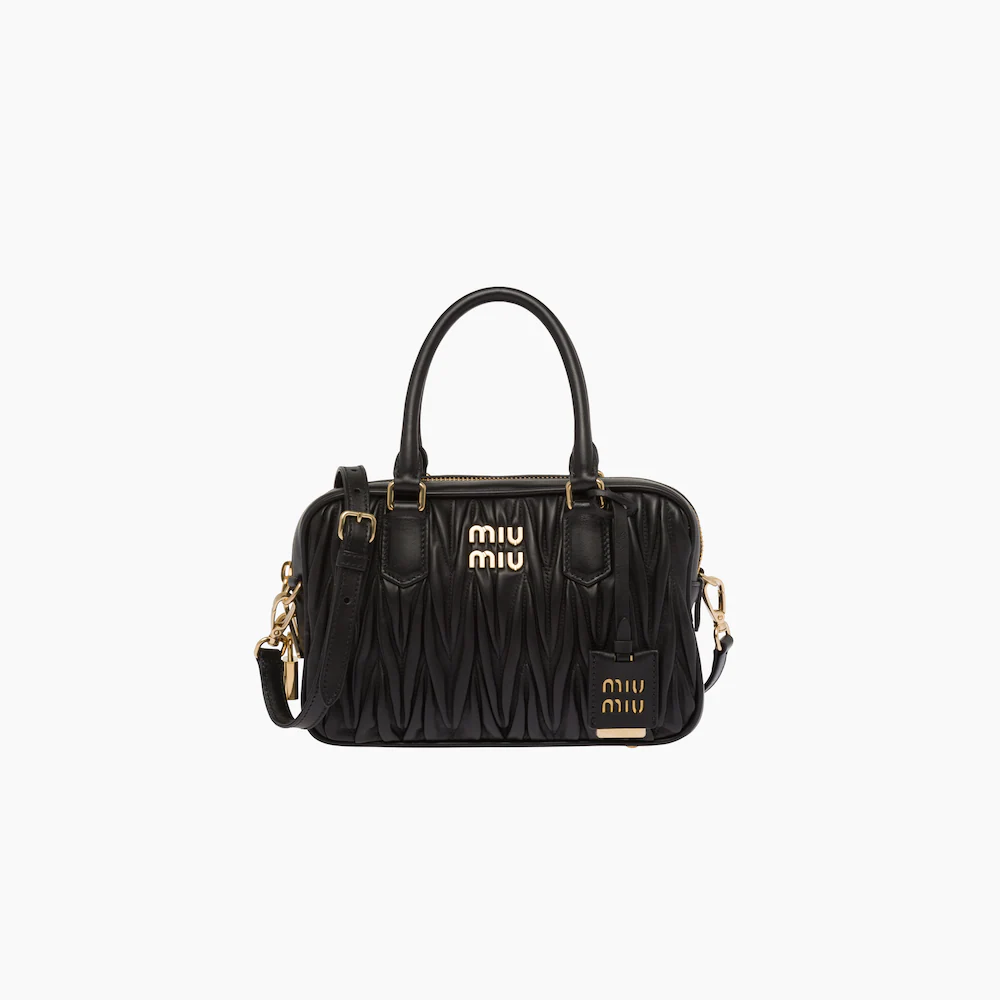 That being said, the company was established by and named after Italian woman Miuccia Prada – yes, the granddaughter of Prada's founder, Mario Prada. And yes, the name Miu Miu does, in fact, derive from Miuccia Prada's own nickname. Miu Miu handbags can be found in chic black leather or bright and fun colors. The designs are subtle, but elegantly feminine, or girly and youthful. Most notably, Miu Miu became the talk of the town when they began a new initiative in 2017: a store in London that would allow you to customize your own pair of heels.
Salvatore Ferragamo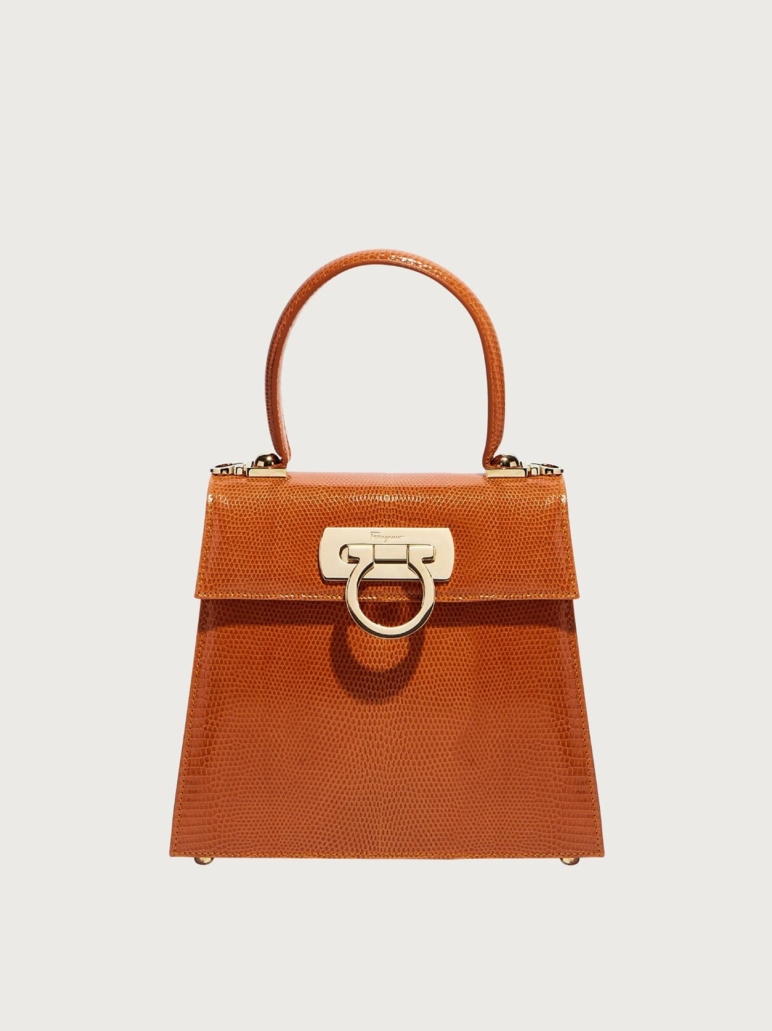 Salvatore Ferragamo, known initially for his innovative work in shoes, has also made a significant impact in the world of handbags. The brand's Gancini motif is a hallmark of quality and elegance. Ferragamo handbags are a testament to Italian craftsmanship, ensuring a timeless aesthetic that never fails to make a statement.
---
Leather Luxury –The 10 Biggest Names in Italian Fashion
Italian luxury leather goods are coveted all throughout the world. If you find yourself traveling through Italy, or are just a lover a fine fashion in general, make a pit stop at one of these fashion houses' stores (in-person or online).
Leather handbags are not only a sign of social status, but they are also highly durable and timeless in style. These fine products from Italian fashion houses will become a coveted staple in your wardrobe.
---
Read also:
---
SHARE "ITALIAN HANDBAG BRANDS" ON PINTEREST