43 Most Popular Pasta Dishes in Italy from Every Region
Italian flavors are as unique as its regions, a combination of some of the most precious and unique cooking recipes, renowned flavors known everywhere, always made with a great passion. In fact, Italian regional cuisine boasts innumerable flavor contrasts that are ideal for satisfying every taste, from the most demanding to the most popular ones.
When it comes to food, typical Italian dishes are always the most praised. Each territory has its excellence to discover from north to south Italy, from region to region.
Let's see which they are.
LAZIO
Carbonara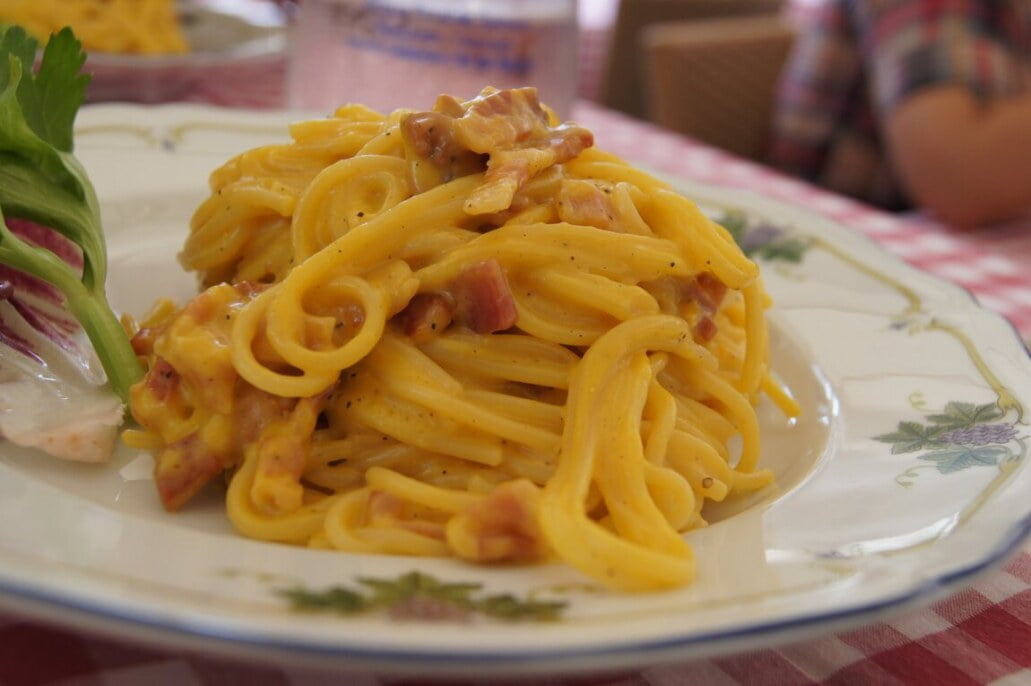 Eggs and bacon are the ingredients par excellence, together with pecorino cheese and pepper, of this typical dish of the Roman tradition. No cream, no onion, no garlic and no butter.
Amatriciana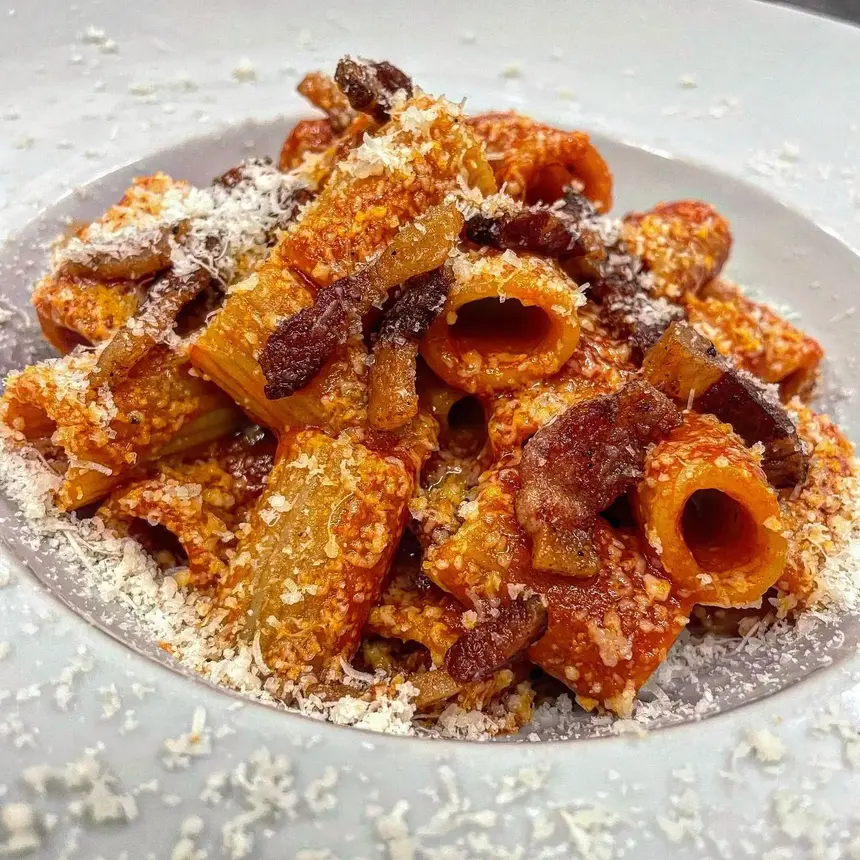 This pasta is originally from the city of Amatrice and the sauce is made up of sautéed pork cheek and shaded with white wine, tomato, and finally a sprinkling of pecorino romano cheese.
CAMPANIA
Pasta al ragù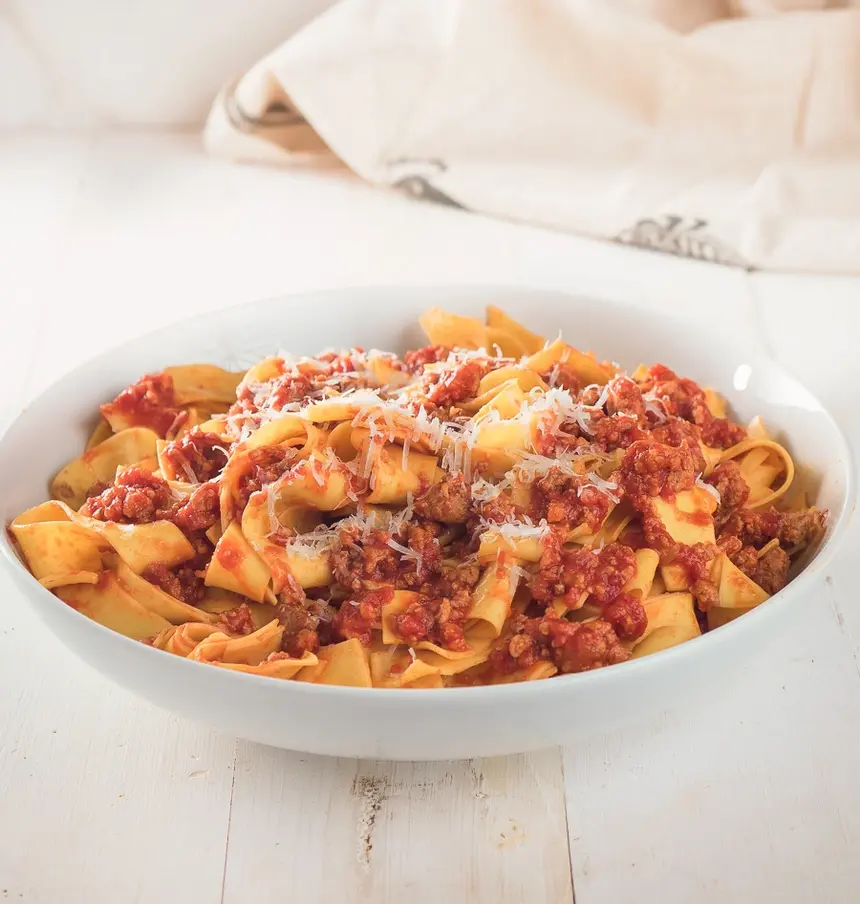 This is pasta is made with meat sauce. The ingredients of the ragù are different types of meat and onions, which are cooked over very low heat for about six hours.
Macaroni omelet
The excess of previously cooked pasta is used to quickly prepare a nutritious and complete dish, thanks to the addition of eggs and cheese. The alternative version uses extra ingredients that can range from ham with fiordilatte cheese to minced meat with peas and provolone cheese.
Neapolitan Calamarata
It is a typical dish of Campania, where it is often served as a summer dish taking advantage of the freshly caught fish. A dish that is served accompanied with fresh squid. Other versions use swordfish or seafood.
PUGLIA
Orecchiette with turnip tops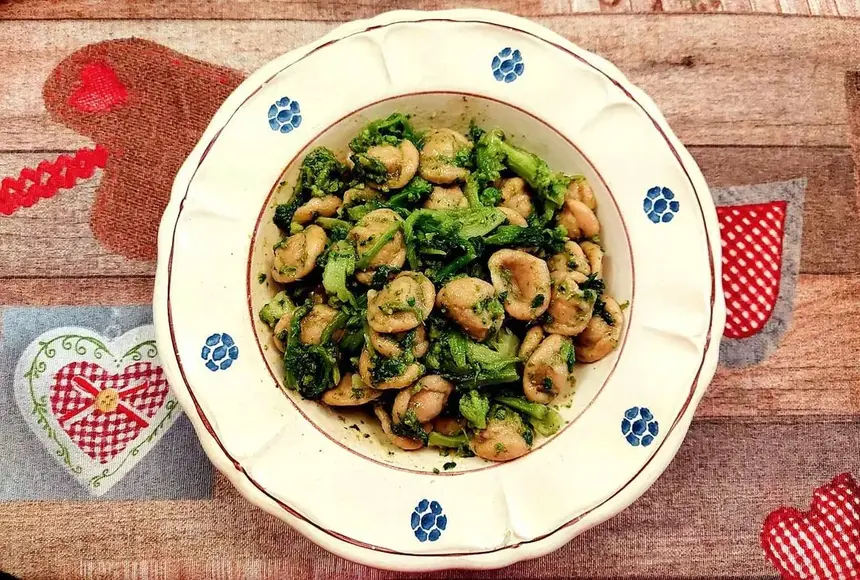 Turnips, a type of vegetable, are paired with a handmade pasta that is somewhat reminiscent of small ears. Vegetables and pasta are cooked in the same water and then seasoned with anchovy fillets, chilli pepper and bread crumbs.
SICILY
Pasta alla Norma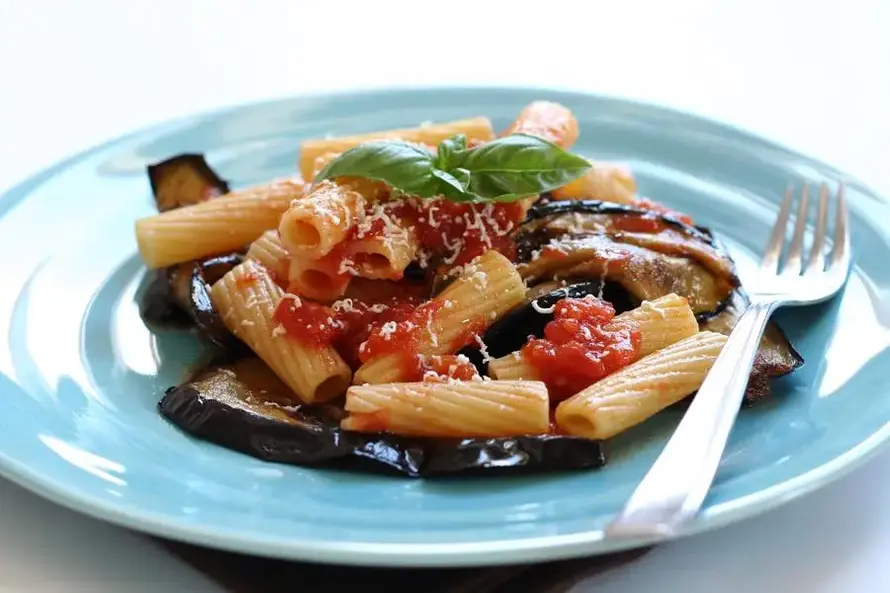 This dish is quite simple, made with pasta, tomato, aubergines (strictly fried), salted ricotta and basil.
Pasta with sardines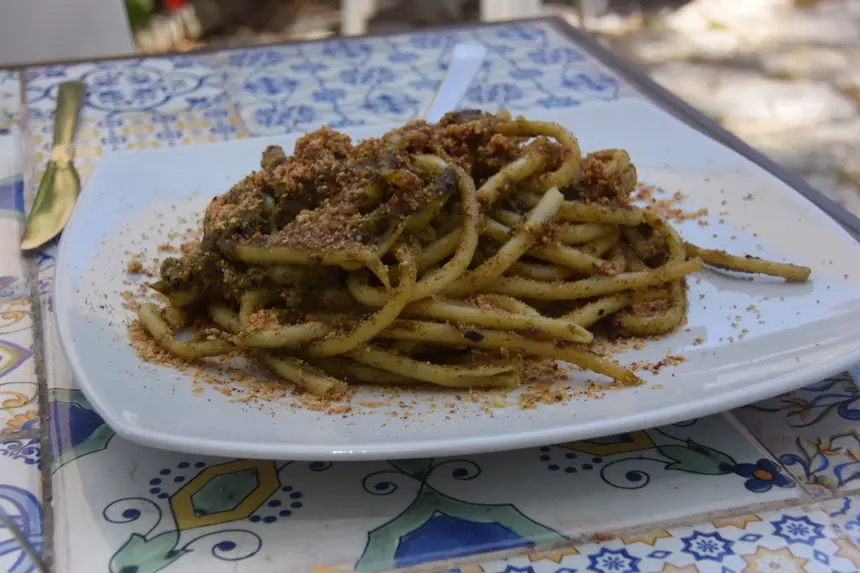 It is a first course in which the bucatini are served with a sauce of fresh sardines and wild fennel. Once in the dish, the crunchy breadcrumbs are added which makes this dish truly unique.
Pasta with broccoli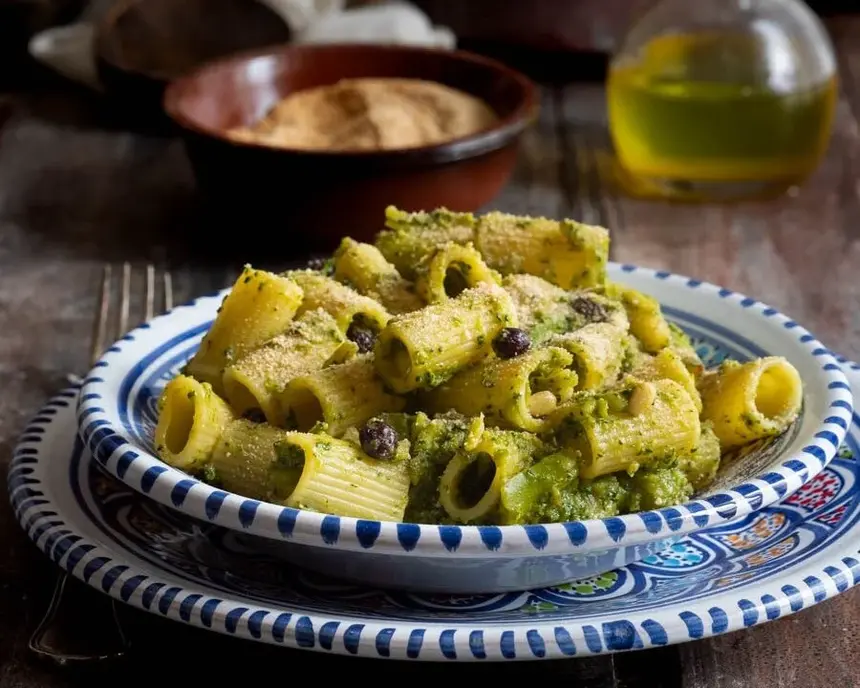 It is a creamy and tasty winter first course in which the broccoli is first boiled and then sautéed in a pan with oil, garlic, chilli pepper and anchovies.
Read also: Best Foods in Sicily
ABRUZZO
Virtù. It is a sort of soup based on dried legumes (chickpeas, beans, lentils), broth, seasonal vegetables, meat (especially pork) and pasta.
Spaghetti alla chitarra
Fresh egg pasta made by hand, which goes particularly well with meat sauces (even meatballs). There is also a fish-based variant.
Pasta alla mugnaia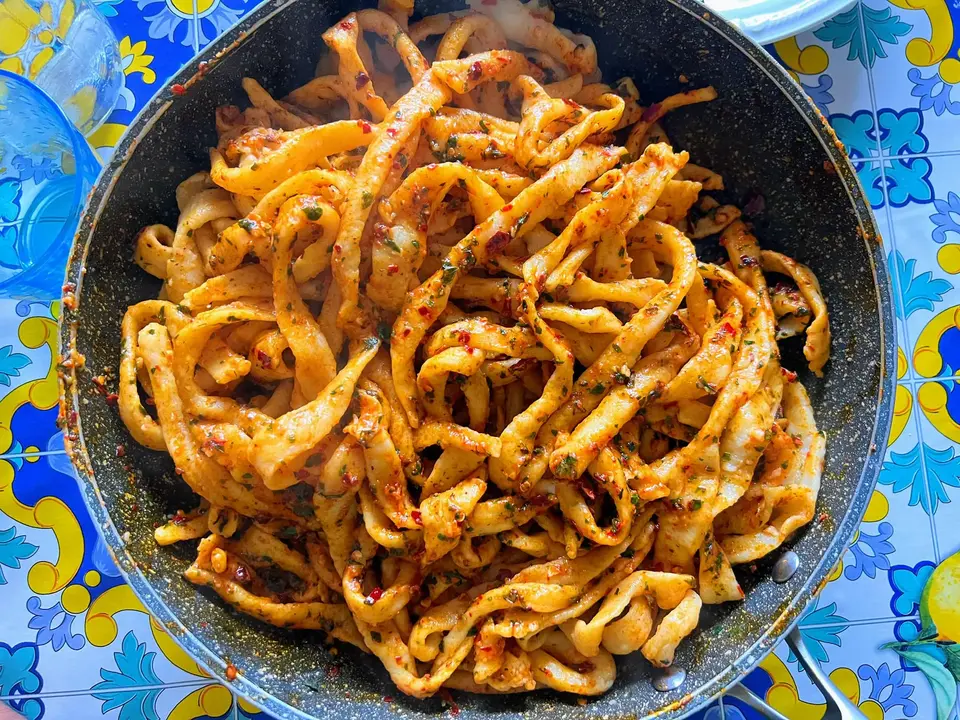 White pasta with garlic, oil and chilli pepper. The pasta is homemade with at least one centimeter thick soft wheat and eggs. Another typical condiment can be veal and pork, browned together with peppers, onions and carrots.
LIGURIA
Trofie al Pesto alla Genovese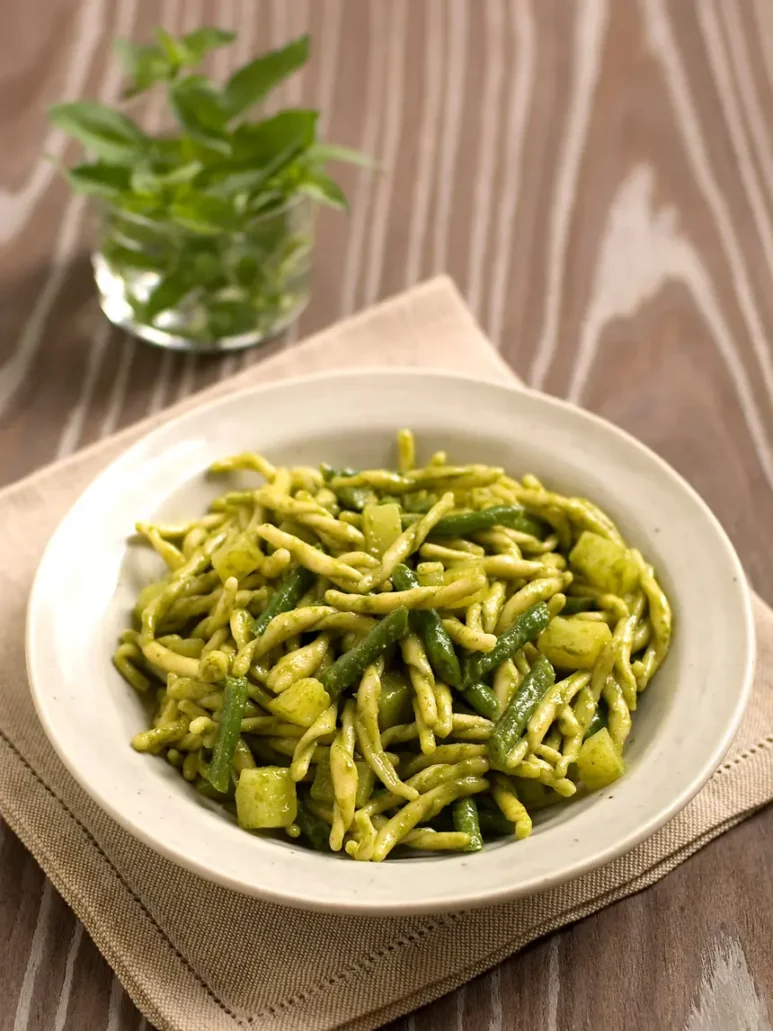 Liguria, and Genoa in particular, is very famous for the preparation of pesto, a sauce made with basil, pine nuts, oil and garlic. This condiment should be tried with trofie, a fresh pasta typical of these areas, made only with water and flour.
Pansotti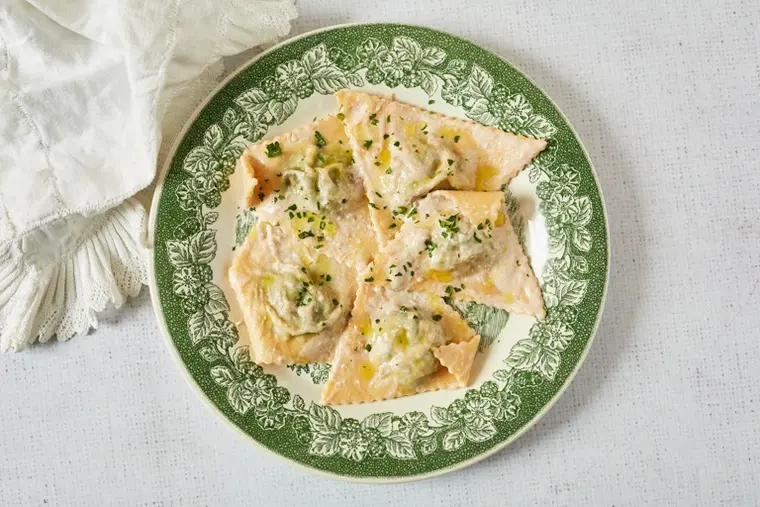 Stuffed pasta, similar in shape to ravioli whose filling is based on wild herbs such as borage, nettle, burnet, chard. Pansotti are usually seasoned with walnut sauce and ricotta and aromatic herbs are also added to the filling, together with the herbs.
VALLE D'AOSTA
Chnefflene
They are typical small dumplings from Gressoney-Saint-Jean, made with flour, eggs, milk and salt. They are cooked in boiling water and covered with fondue: in this case, the cheese from Gressoney (Toma) melted together with milk and butter is a must.
VENETO
Bigoli in Salsa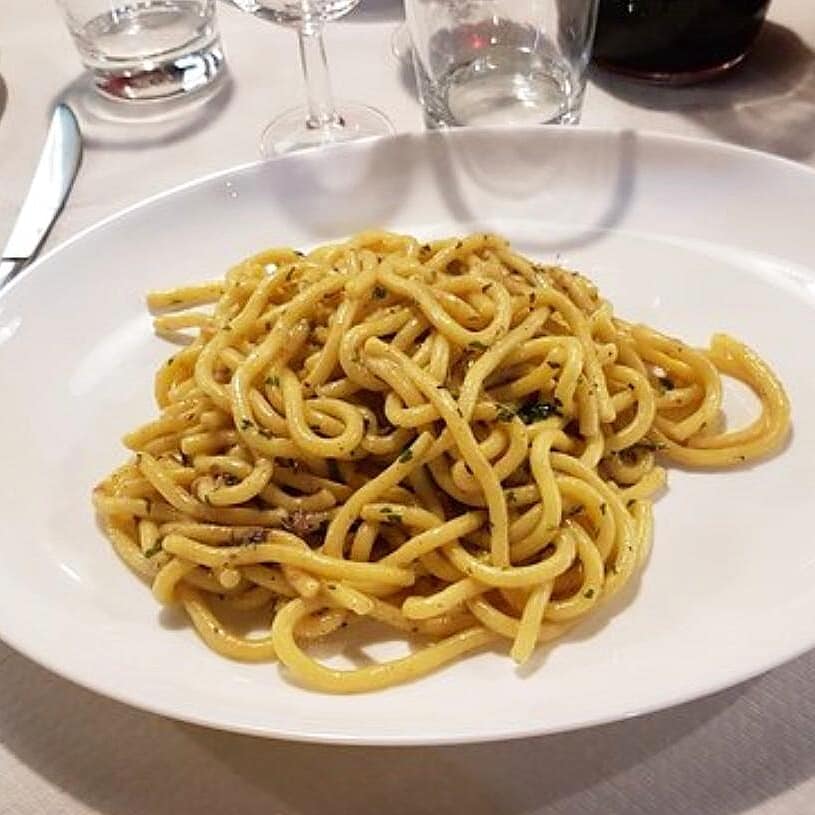 This dish is made with anchovies and onions. You can also add crumbled tuna and/or garlic and capers, and even tomato. A much appreciated variant, especially on holidays, is the version of the butter sauce, which guarantees an extraordinary creaminess.
Casunzei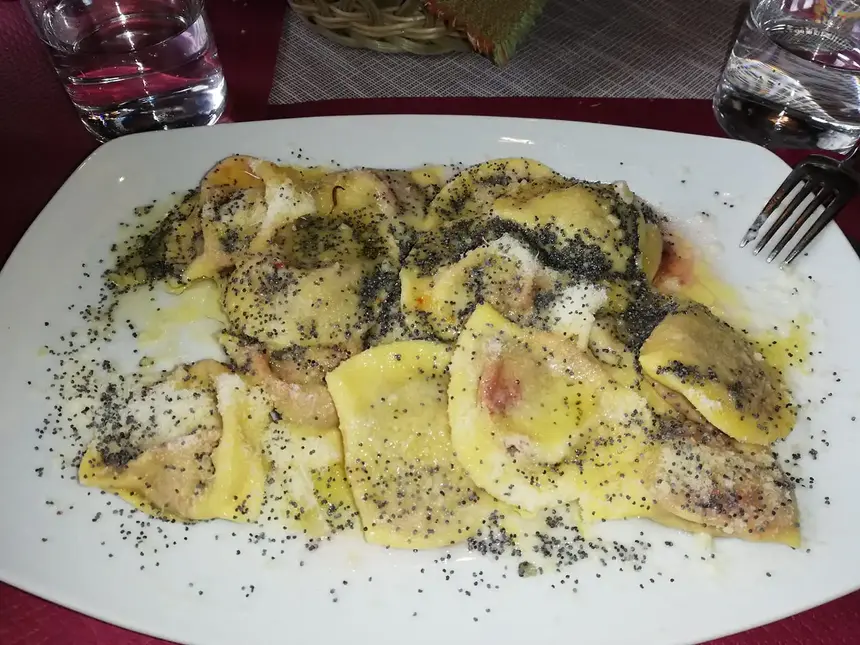 They are egg pasta ravioli filled with red beets. The crescent shape is unmistakable as well as the intense pink color and the sweet taste, in which the beets find a worthy accompaniment in the ricotta. The inevitable condiment is melted butter and poppy seeds.
TRENTINO ALTO ADIGE
Canederli
They are large dumplings (or gnocchi) made of stale bread usually enriched with cheese, speck and chives. They are served in broth and are well known throughout Eastern Europe.
Spätzle
A first course that recalls gnocchi but differs in shape. They are smaller and more irregular thanks to the special tool used to make them (a sort of grater). A popular variant is the spinach one.
PIEDMONT
Agnolotti del Plin
Also known simply as "plin", they are small square ravioli usually stuffed with roasted meat and vegetables. It is one of the typical Italian dishes of the Christmas holidays.
Tajarin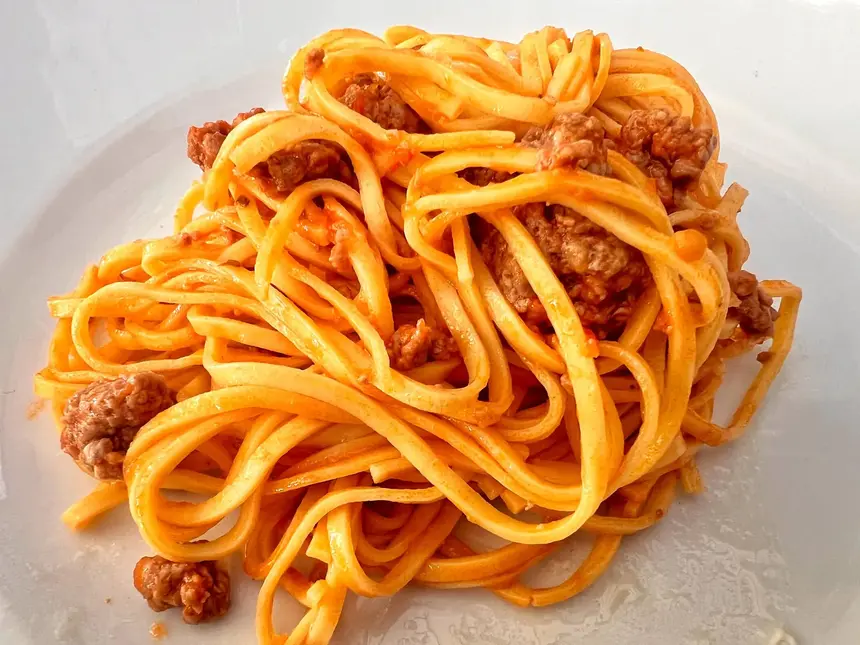 This egg pasta is especially typical of the Langhe area. The perfect match is with truffles.
SARDINIA
Fregula
Typical Sardinian durum wheat semolina pasta, with its small balls of irregular diameter toasted in the oven. It is very good with Sardinian pecorino cheese.
Culurgiones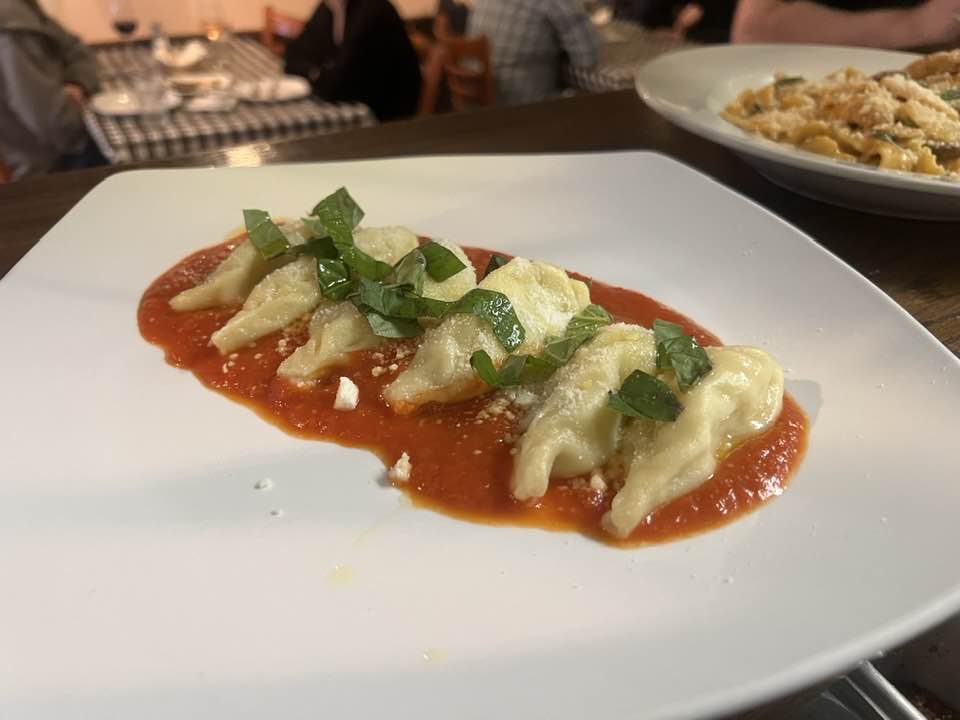 They are typical Sardinian ravioli usually filled with cheese and other ingredients. They do not have a too complex processing and are therefore rather easy and quick to prepare. In addition to the cheese, one of the elements that characterizes this recipe is the presence of saffron in the filling.
BASILICATA
Lagane and chickpeas (Lagane e ceci)
It is an ancient recipe, lagane are a type of fresh pasta like tagliatelle but much wider. Combined with chickpeas and tomato puree, they are perfect especially for cold winter evenings.
Pasta al ragù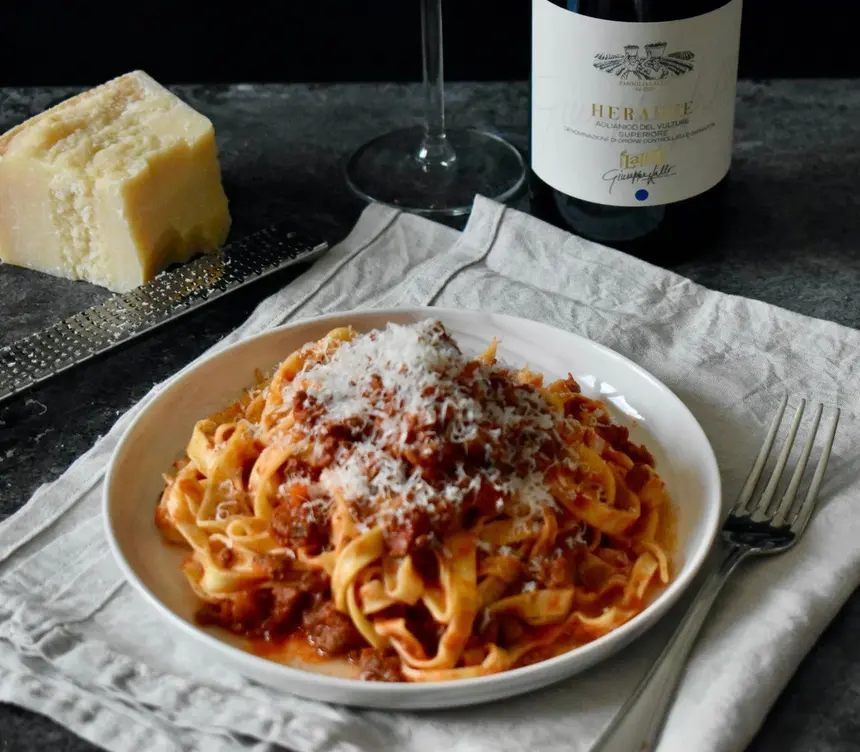 This ragù (meat sauce) is made of lamb, veal, pork, lard and tomato sauce, which must be cooked for about three hours.
FRIULI VENEZIA GIULIA
Cjarsons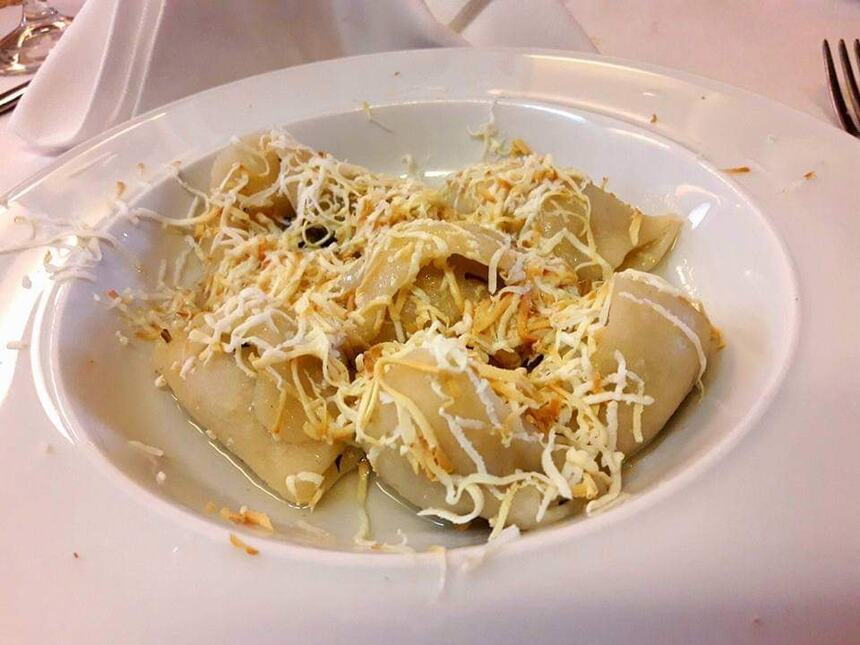 These typical agnolotti from Carnia are actually a sweet dish. There are multiple versions of the filling but among the constants we find ricotta, cinnamon, raisins and chocolate.
CALABRIA
Fileja with 'nduja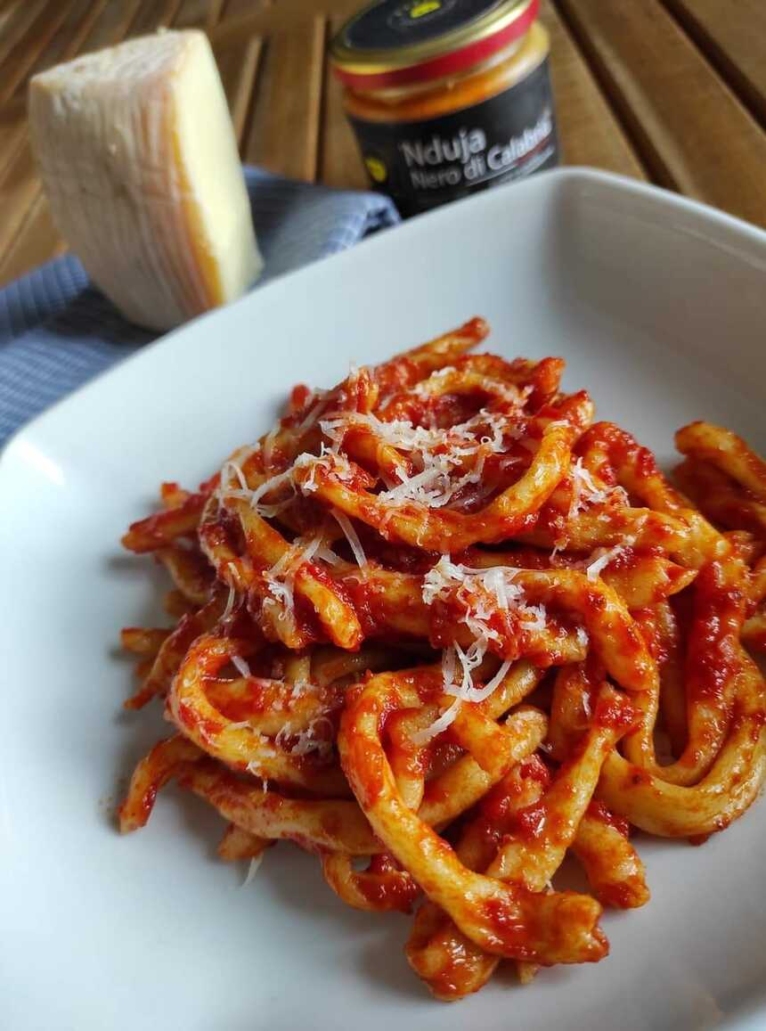 The 'nduja is a very spicy spreadable salami that can be enjoyed in many different ways, one of which is with the typical pasta format of Calabria, the fileja (macaroni).
Pasta 'ncasciata
It is a pasta made in the oven with macaroni, aubergines, eggs, ham, tomato and caciocavallo cheese.
La Stroncatura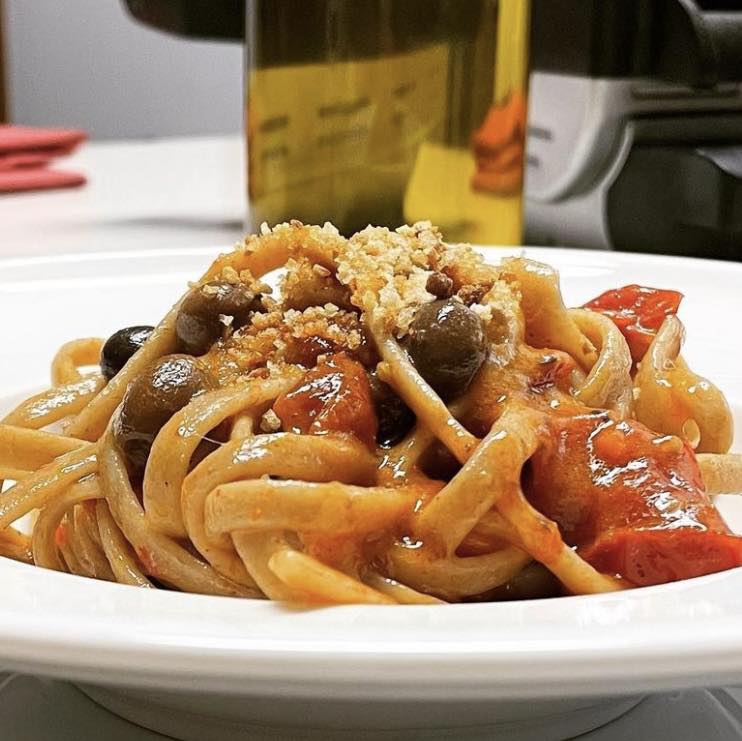 It is a pasta made with durum wheat and wholemeal flour and then bronze drawn, and is seasoned with a few anchovy fillets and a pinch of chilli pepper.
LOMBARDY
Casoncelli alla bergamasca
Popular especially in the Bergamo area, they are ravioli filled with meat, raisins and amaretti biscuits. Casoncelli must be served strictly with butter and sage.
Pizzoccheri
It is a rich and substantial dish made of homemade buckwheat pasta seasoned with cheese, butter, potatoes and cabbage.
MARCHE
Cappelletti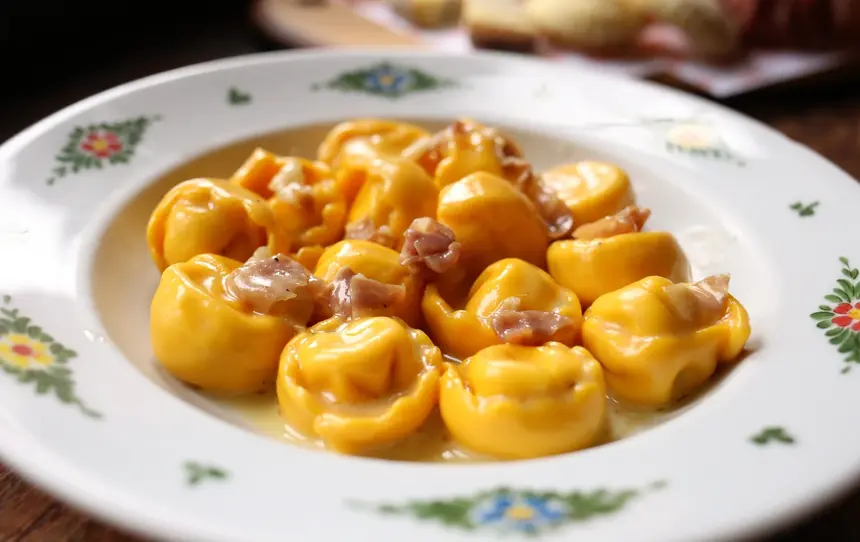 An inevitable dish on the Marche table on Easter day, they are similar to Romagna's but mainly filled with beef, pork, capon, and turkey.
Passatelli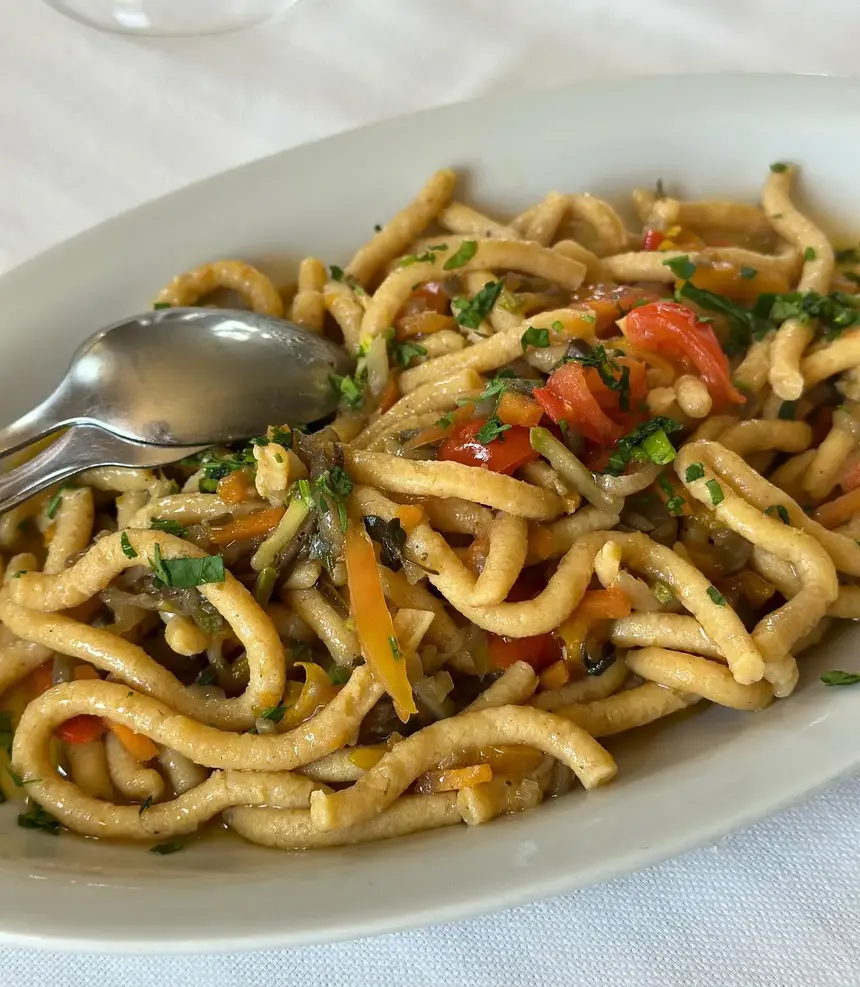 Typical dish to be enjoyed both in broth and dry. The variant with porcini mushrooms and wild asparagus, which abounds in different areas of Marche, is exceptional.
Campofilone macaroni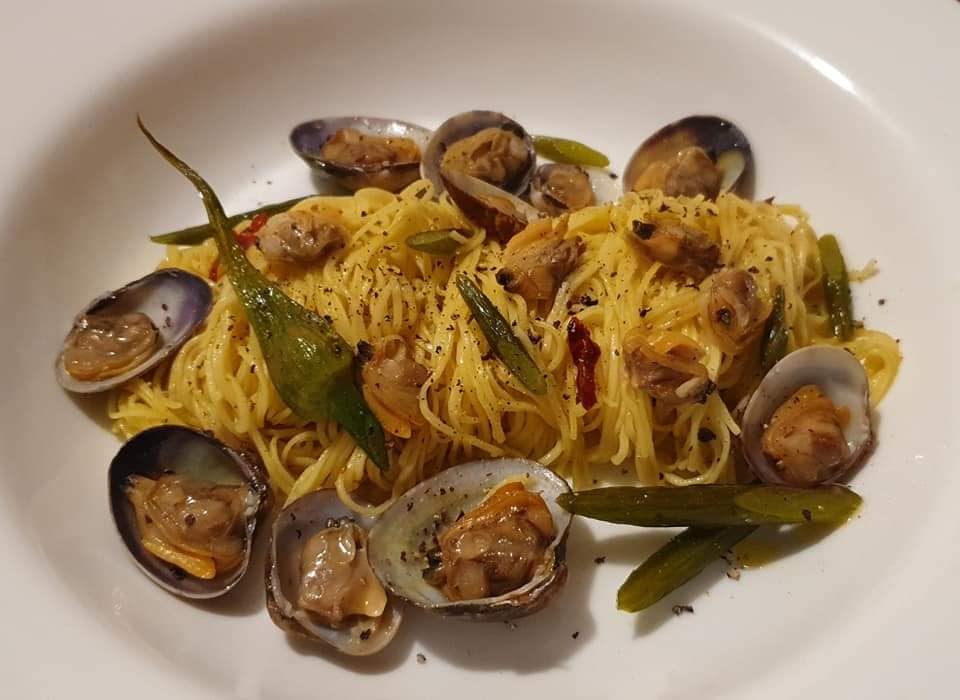 They can only be produced in the municipality of Campofilone, respecting a strict production disciplinary according to the traditional recipe. They are prepared with lots of eggs and durum wheat semolina. This pasta is excellent both in broth and dry.
TUSCANY
Pannicelli
They are large ravioli filled with ricotta, spinach, grated cheese, salt and pepper, they are not boiled, but are browned in the oven with a tomato sauce or with butter, parmesan and cinnamon.
Gnudi
Pasta filled with spinach, chard or other vegetables, ricotta, grated cheese, spices and sometimes even eggs; they are floured and boiled in boiling water and then drained as soon as they come to the surface.
Pappardelle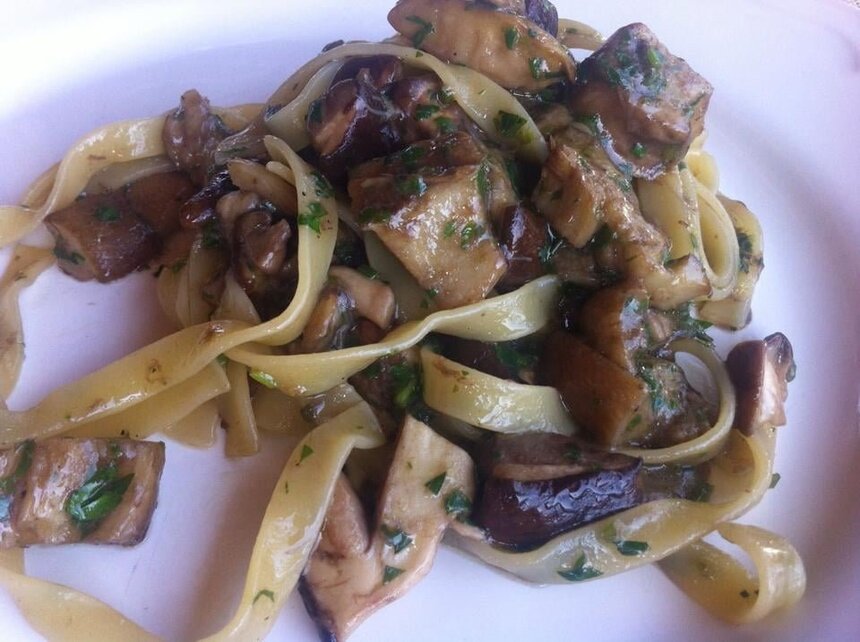 It exists both in the simplest variant based on water and flour, and in the egg version, a sort of tagliatelle at least two centimeters wide; a historic dish that finds its best celebration with meat sauce and game.
Pici all'aglione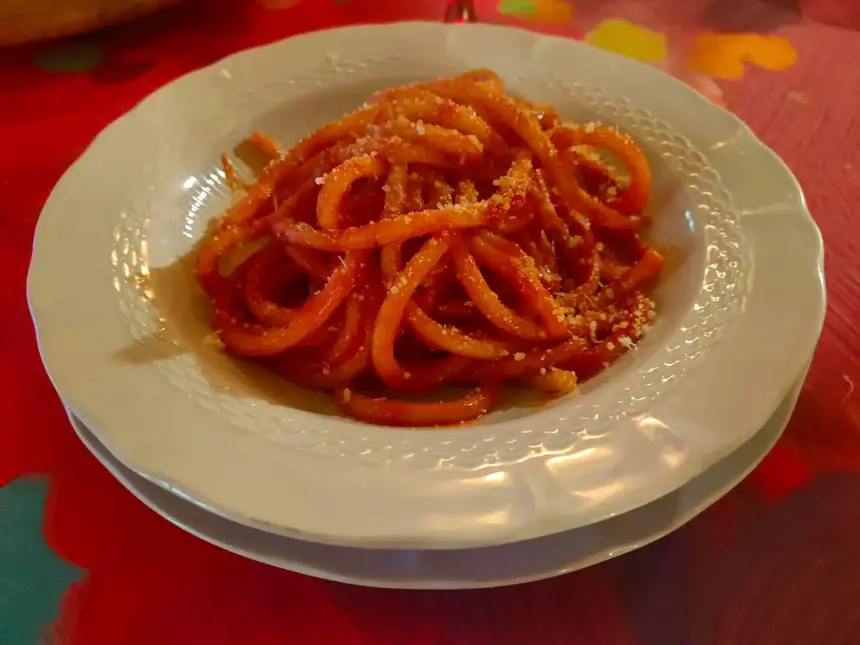 Made of water, flour, oil, salt, they are irregular spaghetti obtained from a rather thick sheet of pasta; those all'aglione, a sauce with tomato and garlic, are the most common.
Read also: Best Foods in Tuscany
UMBRIA
Truffle Tagliatelle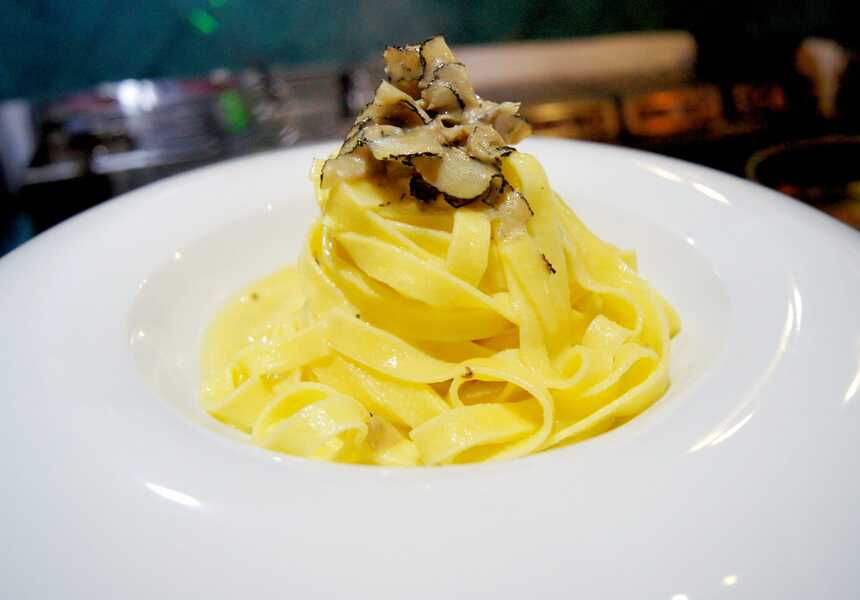 It is a dish very similar to the Piedmontese tajarin. In this case, however, the truffle used is the black one.
Pasta alla Norcina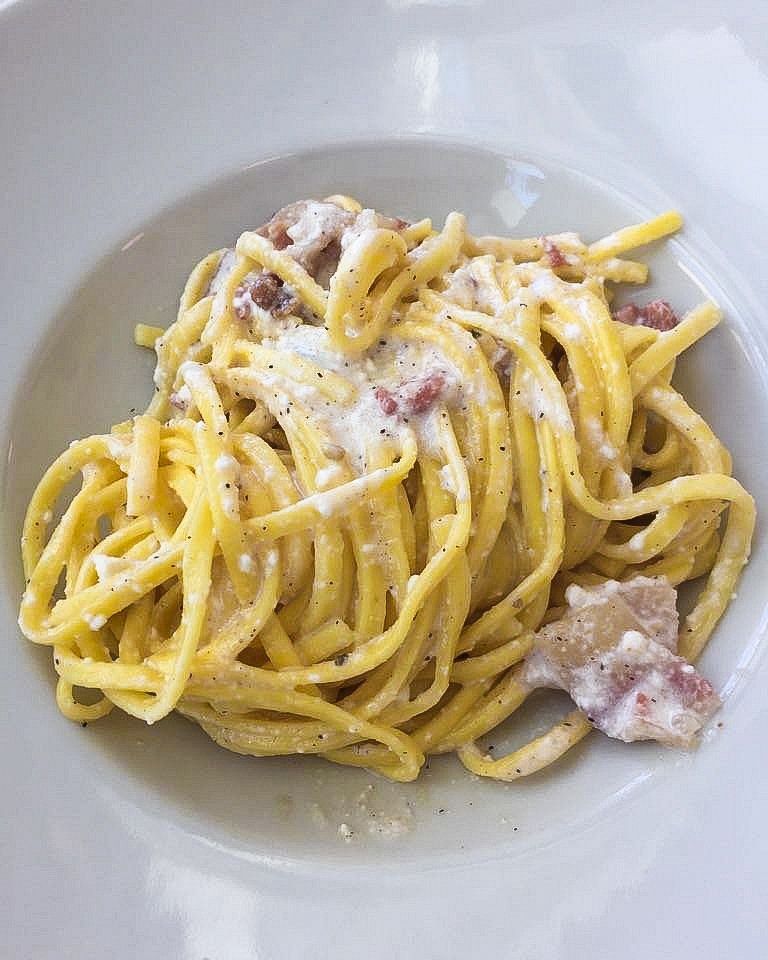 Penne, Norcia sausages, cream and a little truffle: these are the main ingredients of this rich and creamy first course.
MOLISE
Crioli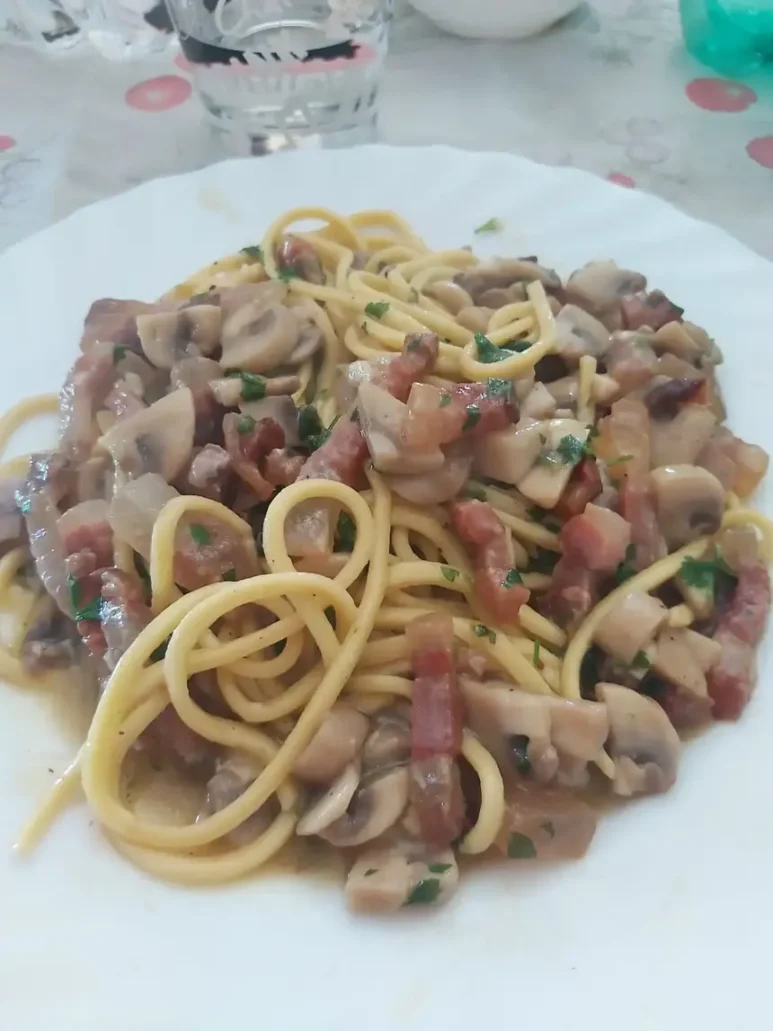 They are a format of fresh egg pasta very similar to spaghetti. They go perfectly with a walnut sauce or meat sauce.
Cavatelli with broccoli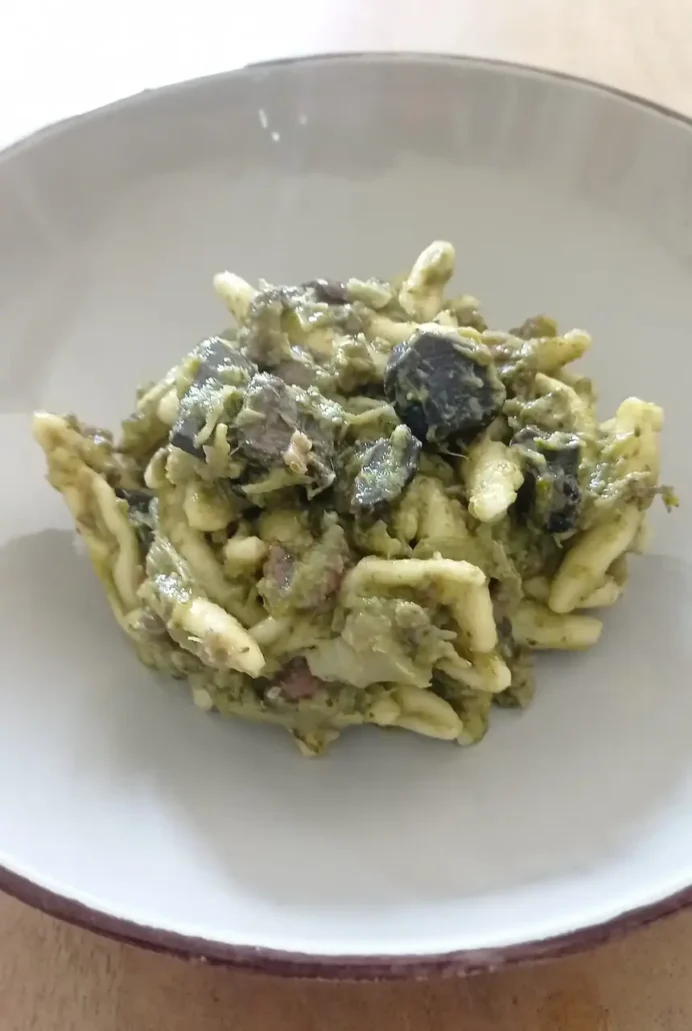 Cavatelli are one of the oldest fresh semolina pastas in the world. The seasoning sauce with broccoli and chilli, on the other hand, is typical of Molise.
EMILIA ROMAGNA
Tortellini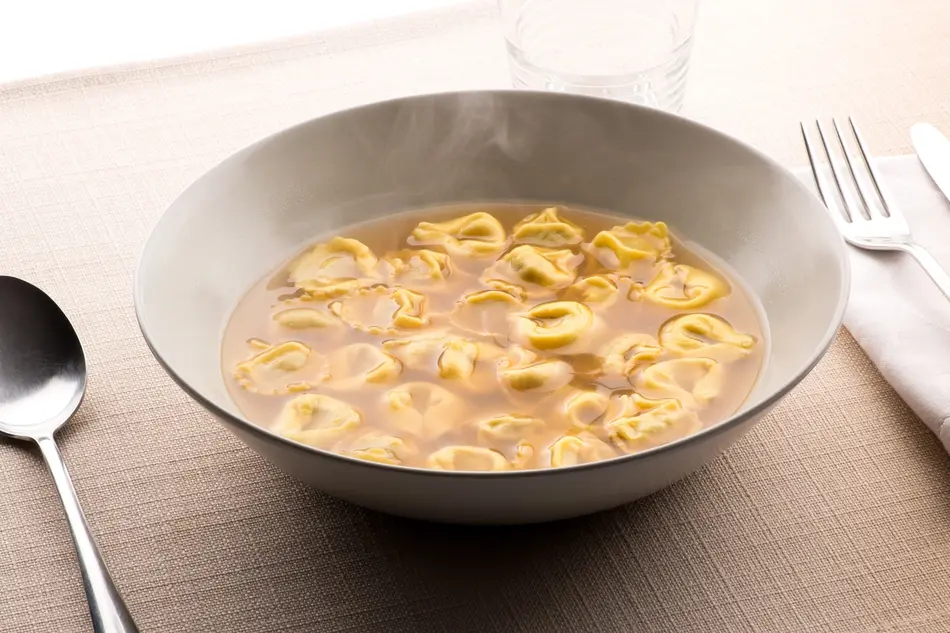 They are pasta stuffed with ham, mushrooms or meat and are perfect with broth or ragù.
Lasagna
Egg puff pastry, meat sauce and béchamel: these are the ingredients that make this dish unique. A reminiscent recipe of this traditional dish was already known to the Ancient Romans.