Italian Food: 85 Traditional Dishes To Try
It's no wonder why Italy is such a beloved country – it has so much to offer! From its welcoming atmosphere to its incredible art, music, and architecture, there's something for everyone.
And let's not forget about the food! Italian cuisine is world-renowned for its delicious and unique dishes, like pizza, lasagne, spaghetti, and gelato.
In this journey through Italian cuisine, we'll take you on a delightful trip from the north to the south, giving you a taste of everything this beautiful country has to offer.
Traditional Italian Food by Region
EMILIA ROMAGNA
Gnocco Fritto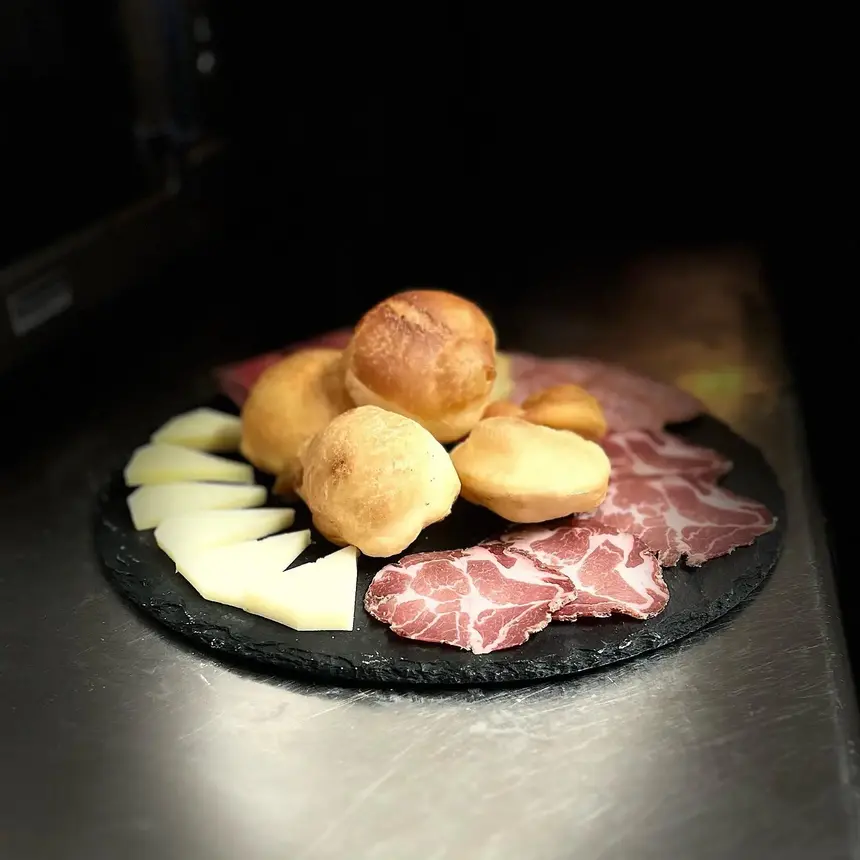 Have you tried the mouth-watering appetizer from Emilia Romagna cuisine called Gnocco Fritto? It's made from a dough consisting of flour, water, yeast, and lard that's leavened and fried to perfection.
Typically served with cured meats and cheeses or as a bread substitute, this soft, puffy delicacy is a must-try for anyone looking for a unique and delicious snack. Its incomparable goodness is sure to leave a lasting impression!
Piadina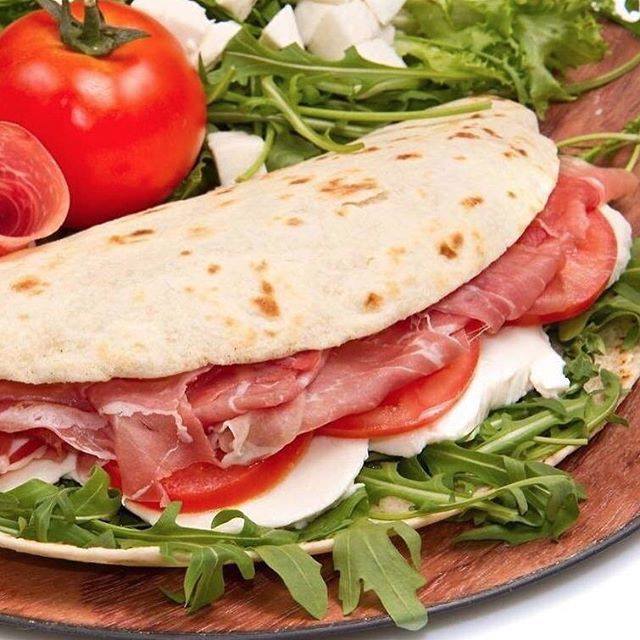 It is another of those typical Italian dishes that need no introduction: a flatbread (without yeast) with lard to be filled as desired and also enjoyed as street food.
Tortellini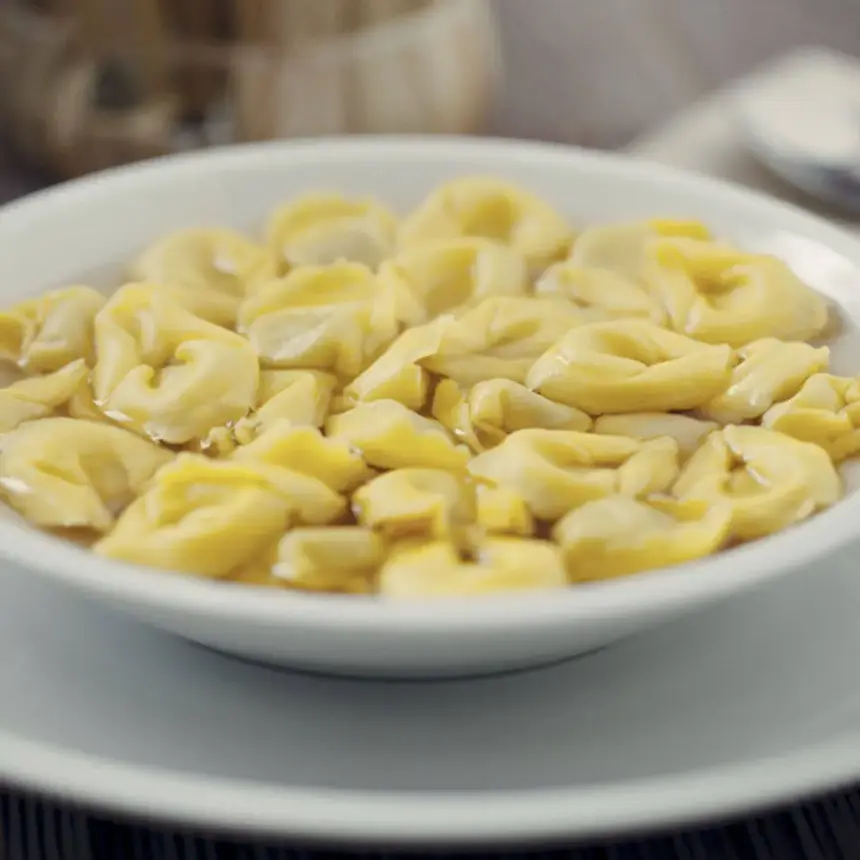 This handmade pasta is stuffed with pork loin, ham, mortadella, parmesan, egg and nutmeg, and cooked in a thick capon broth.
Tigelle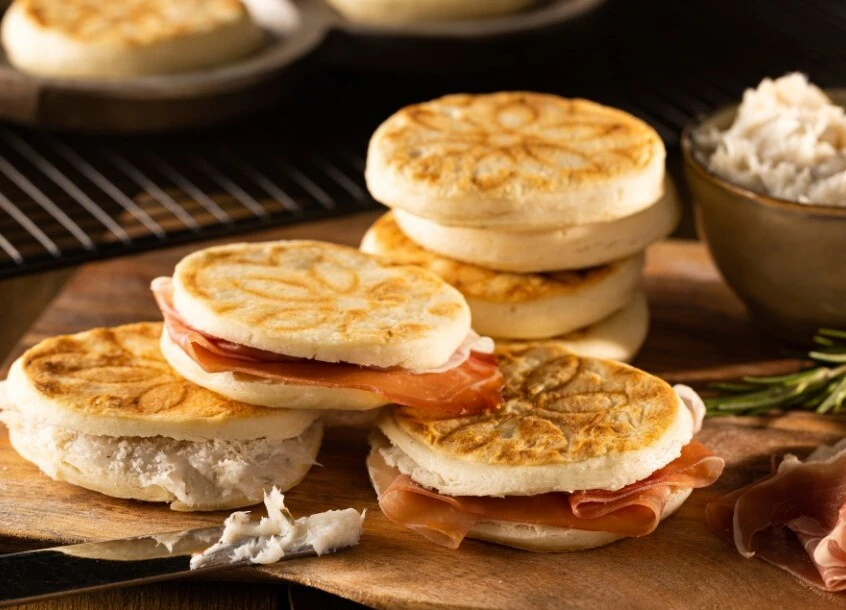 Instead of the "Gnocco fritto" (fried dumplings), some people prefer to taste the Tigelle, scones prepared with flour, water, brewer's yeast and lard. Their name derives from the plate that was used for cooking them, in the past in terracotta.
Lasagna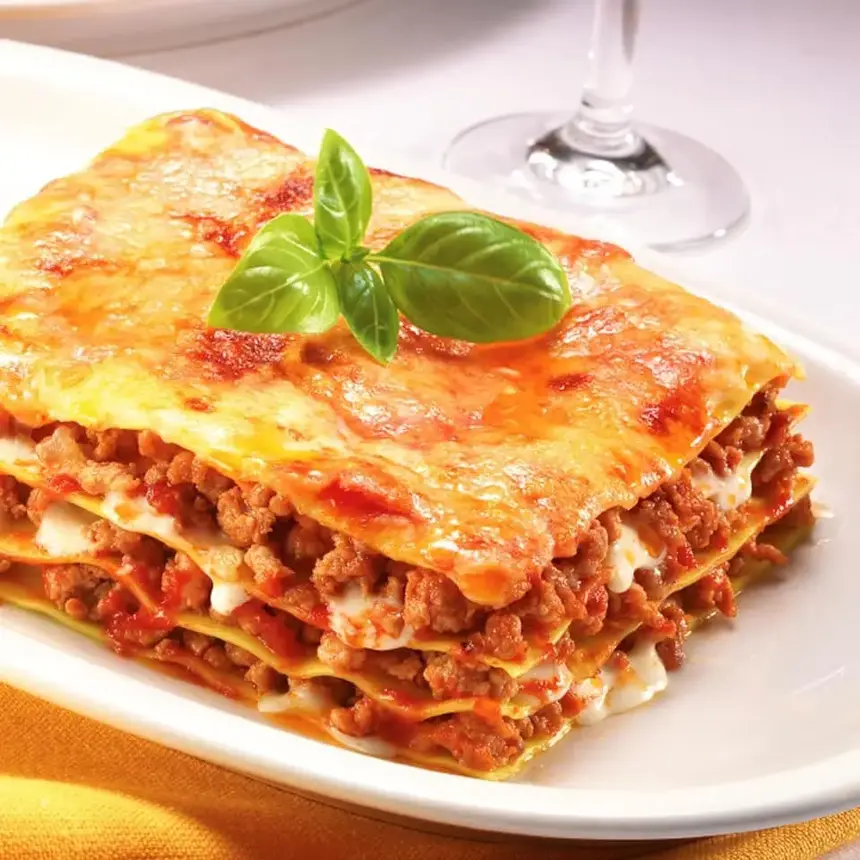 Among the most well-known typical Bolognese dishes in the world, there are lasagne, made with a series of layers of egg pasta stretched with a special machine for making pasta, stuffed with Bolognese sauce and béchamel. There are also many variations, some with green pasta, others with vegetables or fish instead of ragù.
Read also: Best Restaurants in Bologna
LAZIO
Saltimbocca alla Romana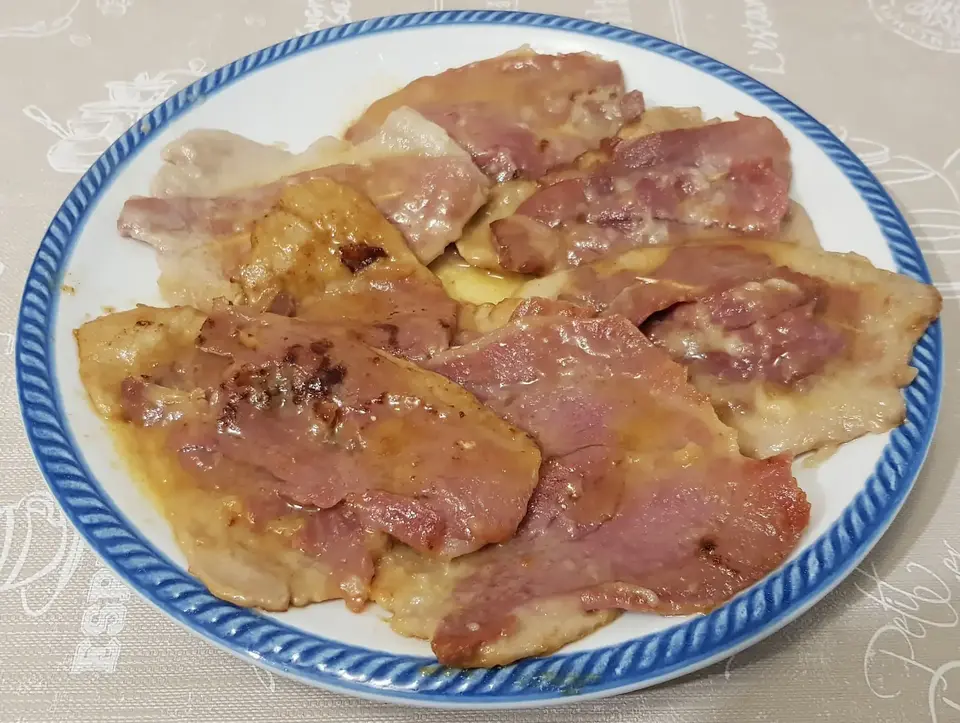 They are slices of veal stuffed with ham and fried in a pan (sometimes after a brief smattering).
Roman-Jewish Fried Artichokes (Carciofi alla Giudia)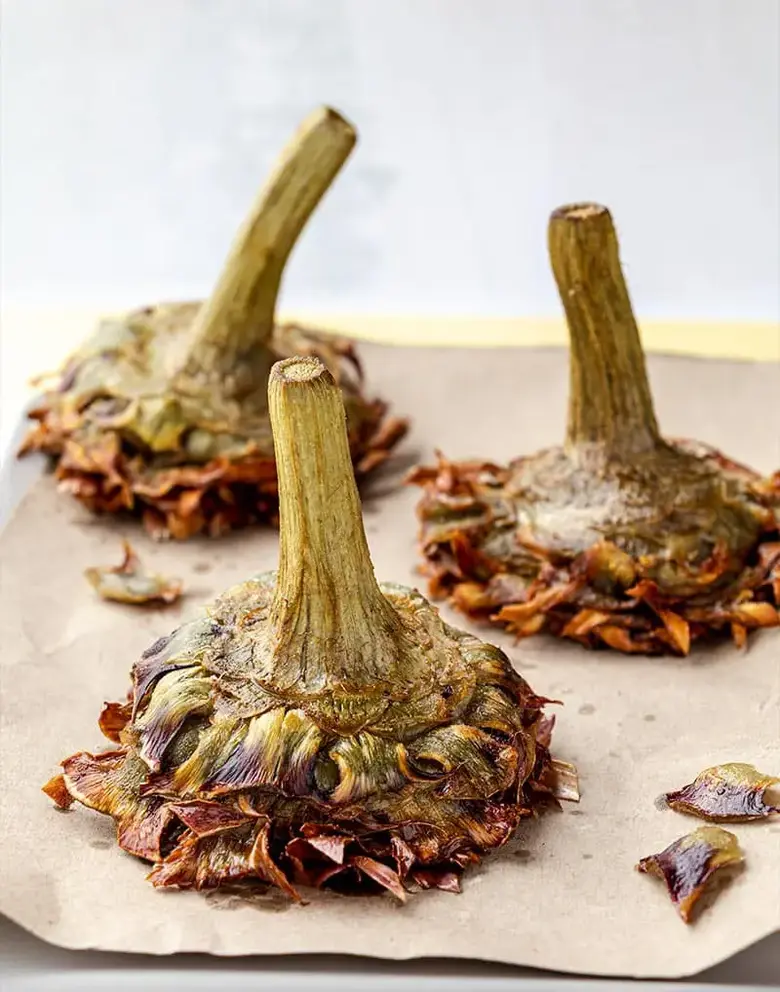 A delicacy from the Jewish ghetto of Rome: a fried, golden and crunchy artichoke. Only the best artichoke varieties are chosen, those that reach 15 centimeters in width.
Read also: Best Restaurants in Rome
Seafood Linguine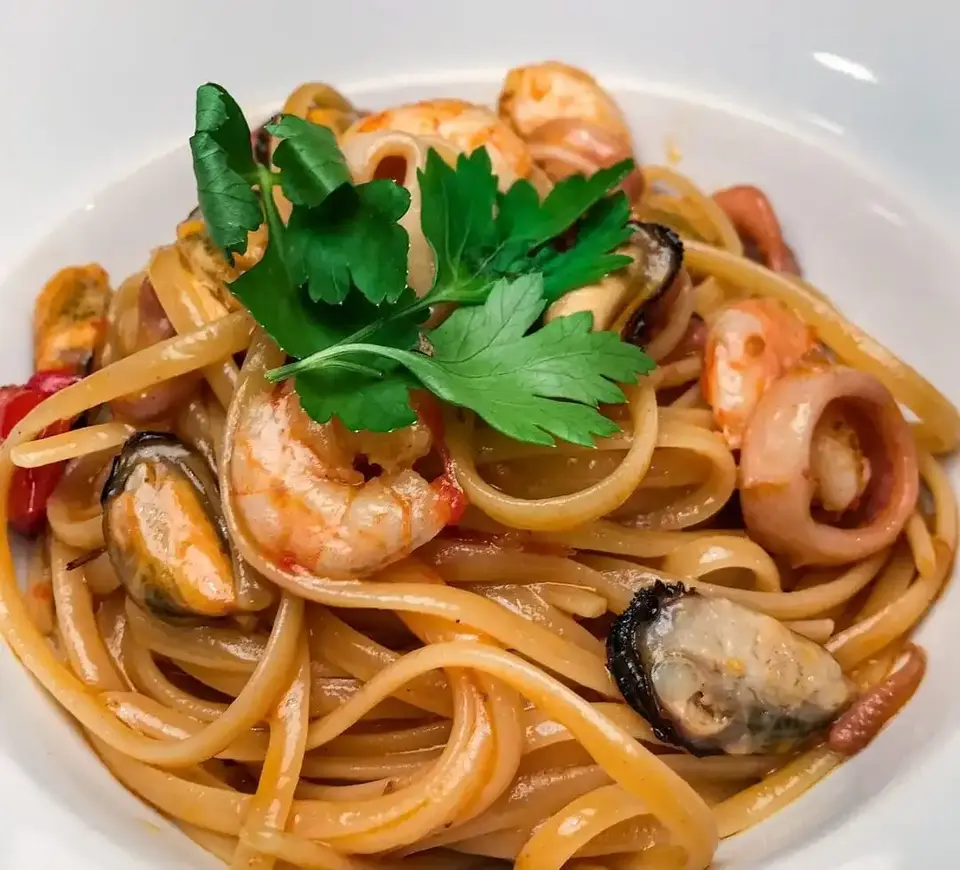 Seafood dish with linguine pasta intertwined with squid, clams, mussels, prawns and shrimps and seasoned with chilli pepper, parsley, tomatoes and a dash of white wine.
Coda alla Vaccinara
The oxtail is left to stew for hours in a pan with celery, carrots, onions and a liter of red wine. The best versions take two days, with the ingredients simmered, until the meat falls off the bone.
CAMPANIA
Impepata di cozze (Peppered Mussels)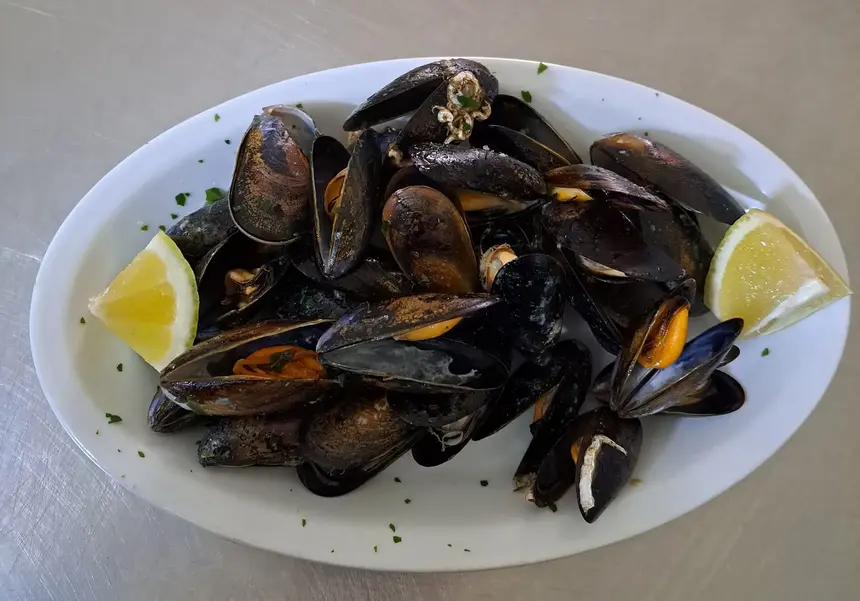 As the name suggests, the main ingredients in this recipe are pepper and mussels.
Neapolitan pizza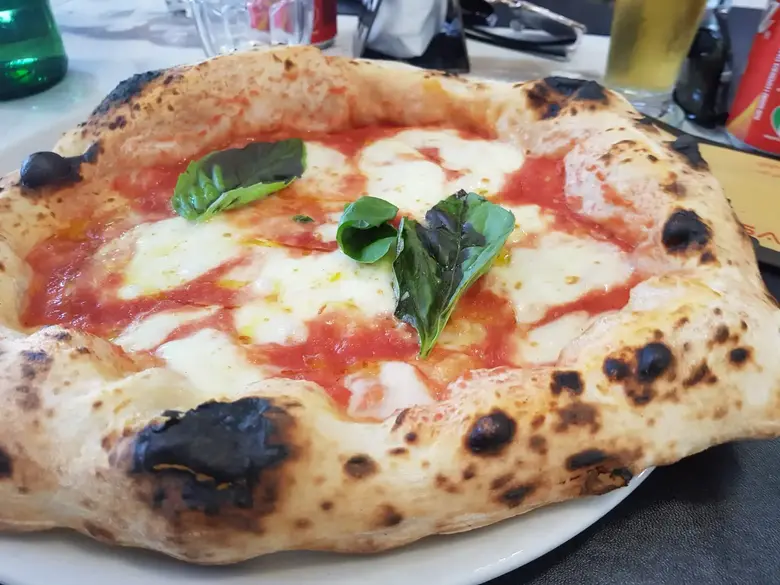 We are facing a dish that cannot be ignored. For the real Neapolitan pizza, there is a whole disciplinary to follow.
Struffoli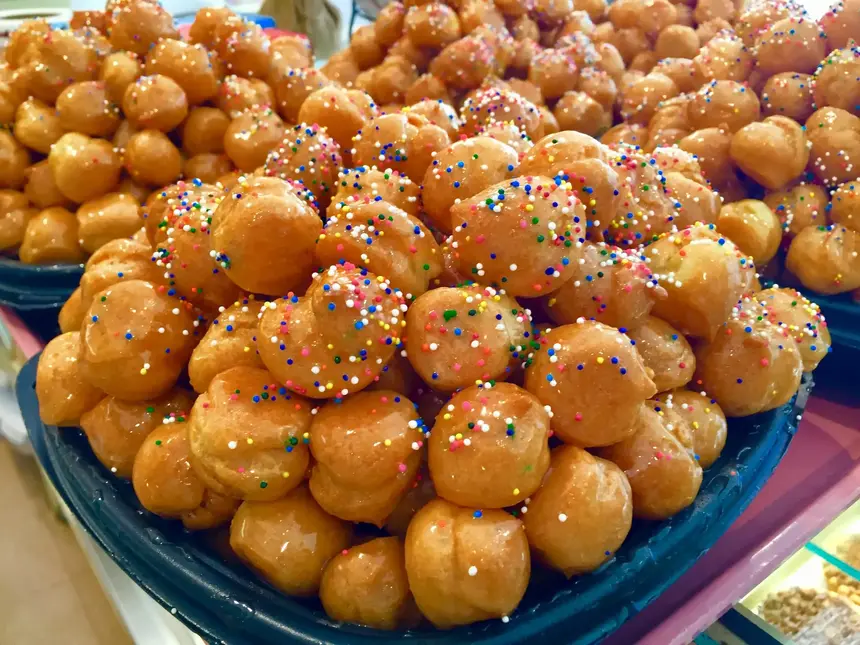 It is made by kneading the flour and preparing the struffoli which will be fried and mixed with a caramel sauce with sugar and honey, before being shaped into the shape of a small tree. It is a typical dessert of the confectionery tradition of southern Italy.
Caprese salad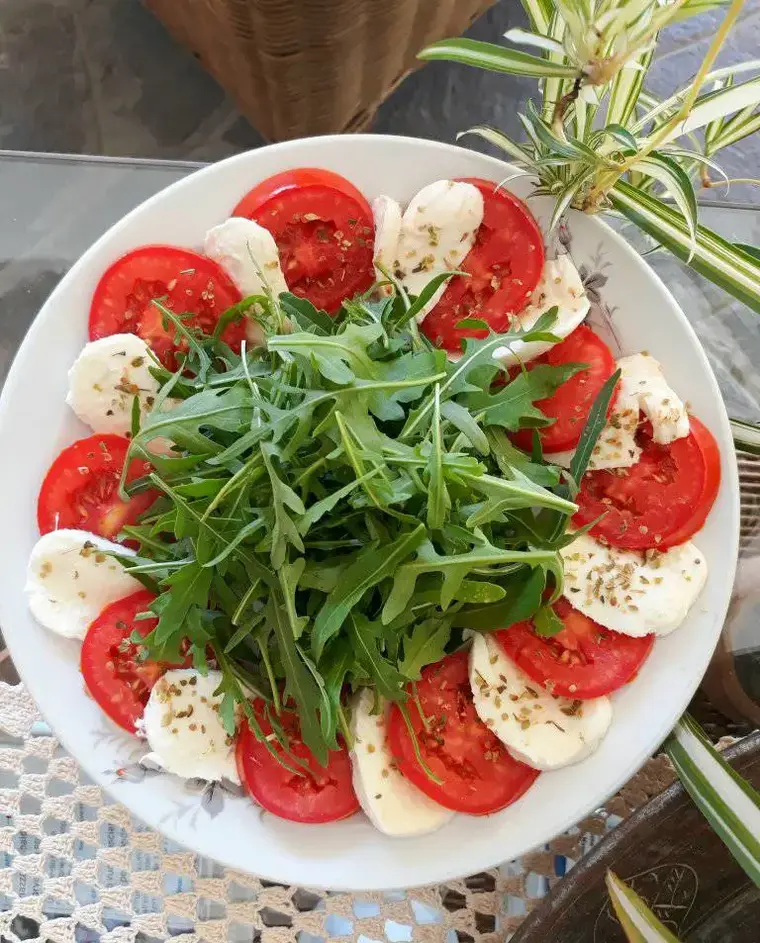 Dish in which slices of tomato and mozzarella alternate, seasoned with a spoonful of extra virgin olive oil, salt, pepper and fresh basil leaves.
Baccala' alla Napolitana (Neapolitan-style cod)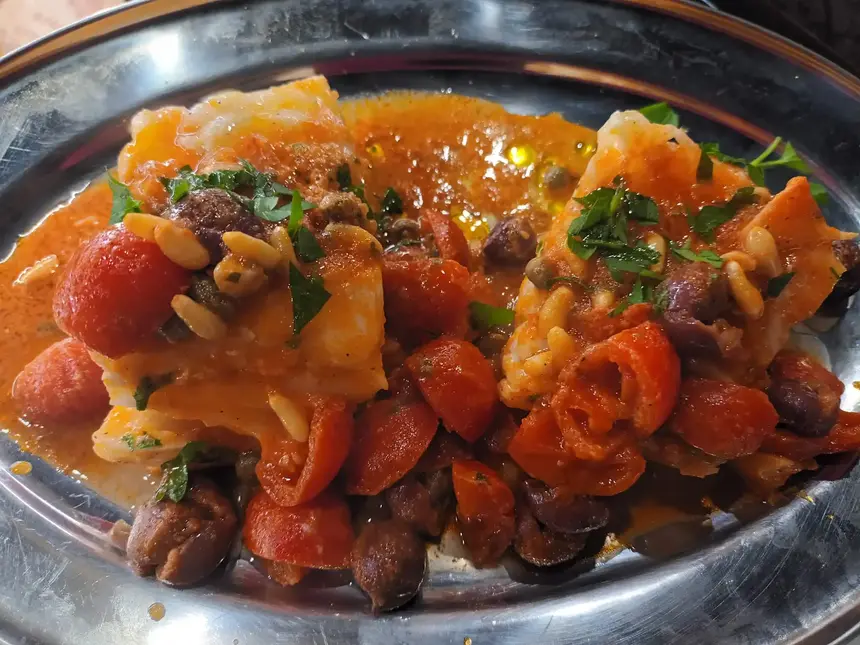 It is prepared by cutting the soaked fish into pieces and cooking it in tomato sauce, olives and capers.
PUGLIA
bombette pugliesi
They are rolls of meat (pork or veal) and cheese rolled up in bacon and cooked in the oven.
Pasticciotto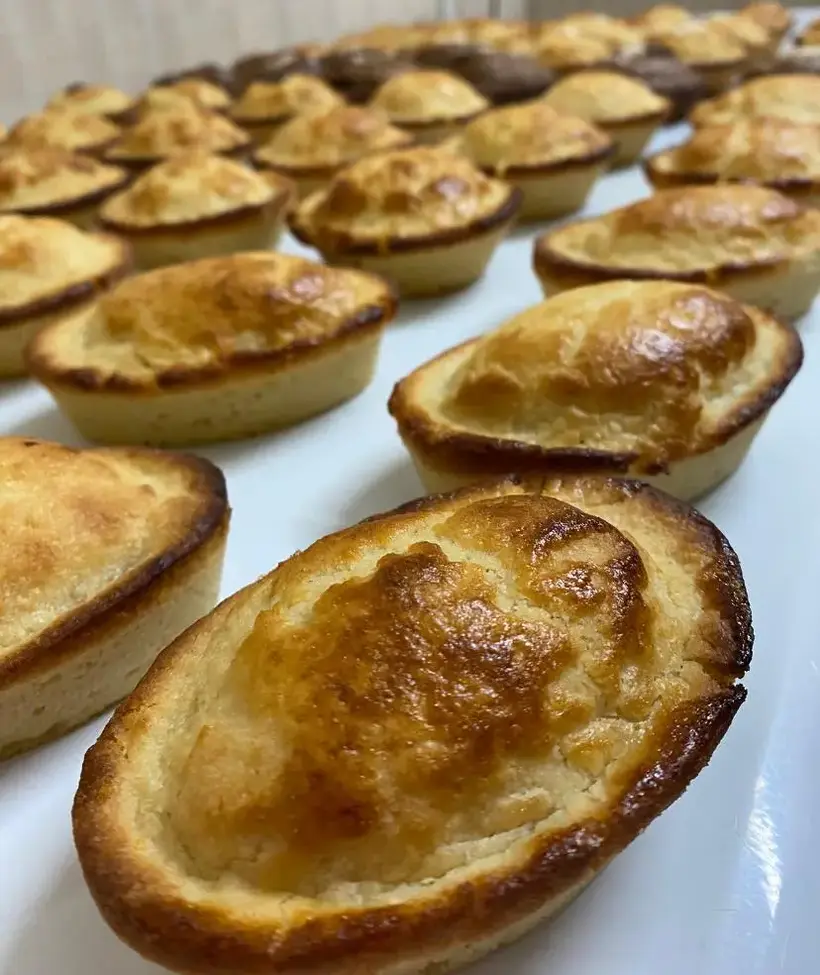 A crumbly pastry shell filled with custard. It is said to have been born from the mistake of an 18th-century pastry chef who, having no ingredients for an entire cake, decided to make only a small dessert.
"Arraganate" mussels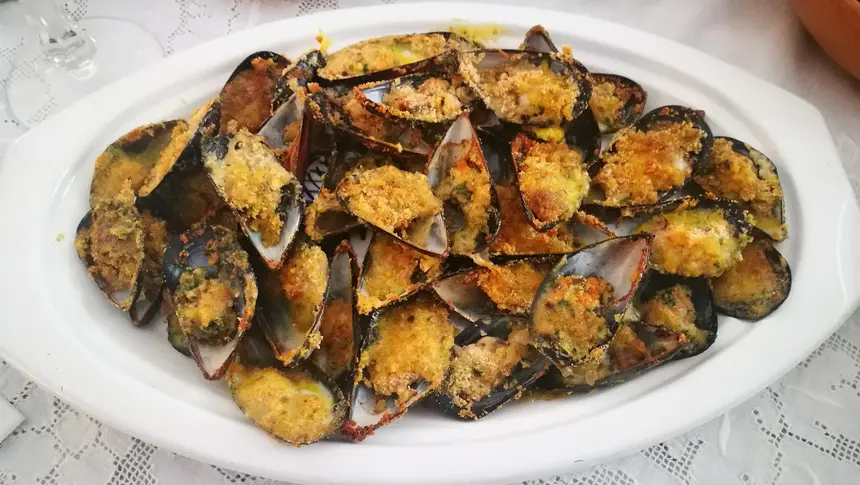 Typical of the province of Taranto, mussels are stuffed with egg, parsley and cheese, then baked au gratin. You can find them in any restaurant on the Taranto coast, but also in the Salento provinces.
Stuffed eggplant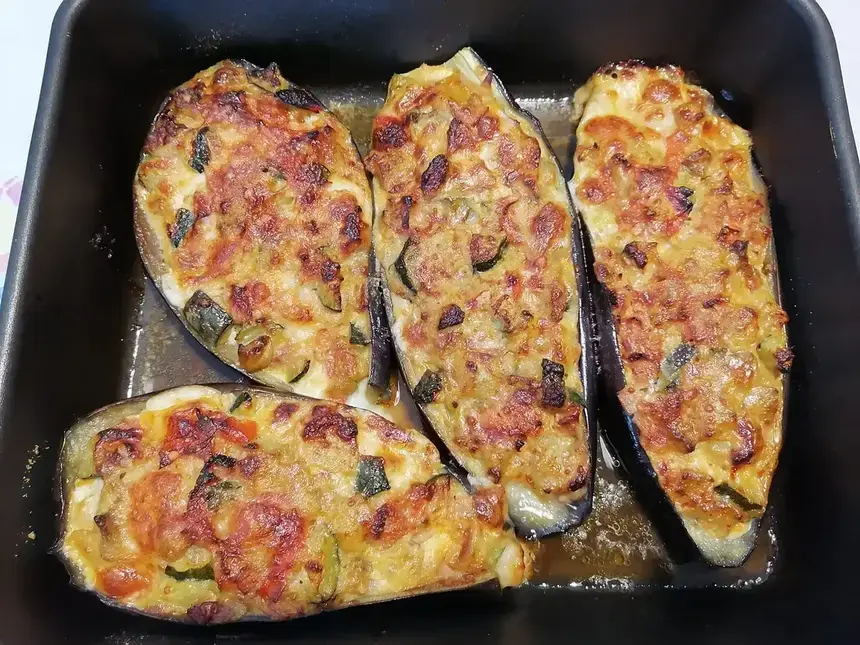 These stuffed aubergines are prepared in a simple way: the skins of the aubergines, still intact, cut in half, with their pulp inside, cooked with plenty of oil and tomato, to which cheese and sometimes meat and breadcrumbs are added. All in the oven until golden brown.
SICILY
Arancini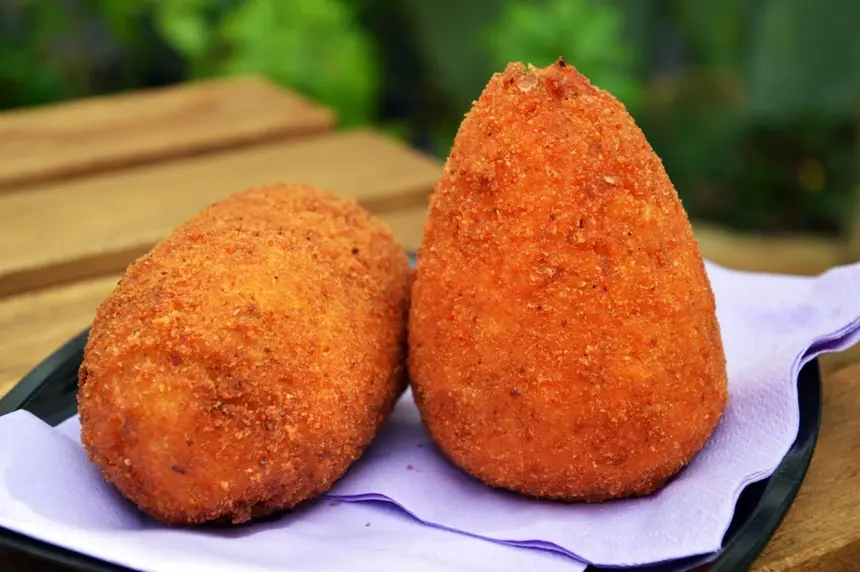 Rice balls with meat sauce, peas and cheese that are breaded and then fried. In the Palermo area they are called "arancine" and have the shape of a ball, which resembles an orange. In the Catania area, however, they are called "arancini" and are more shaped like a drop.
Trapani-style couscous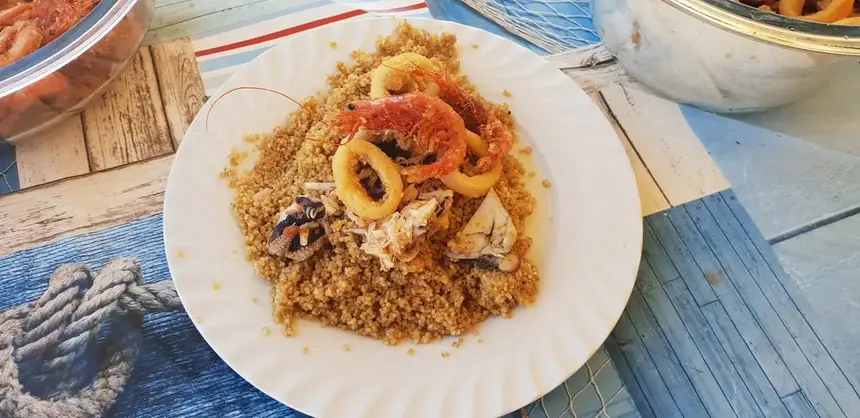 It is unnecessary to underline the Arab influence of this recipe, typical above all of the Trapani and San Vito Lo Capo area. It is prepared with tomato and fish, of course.
Caponata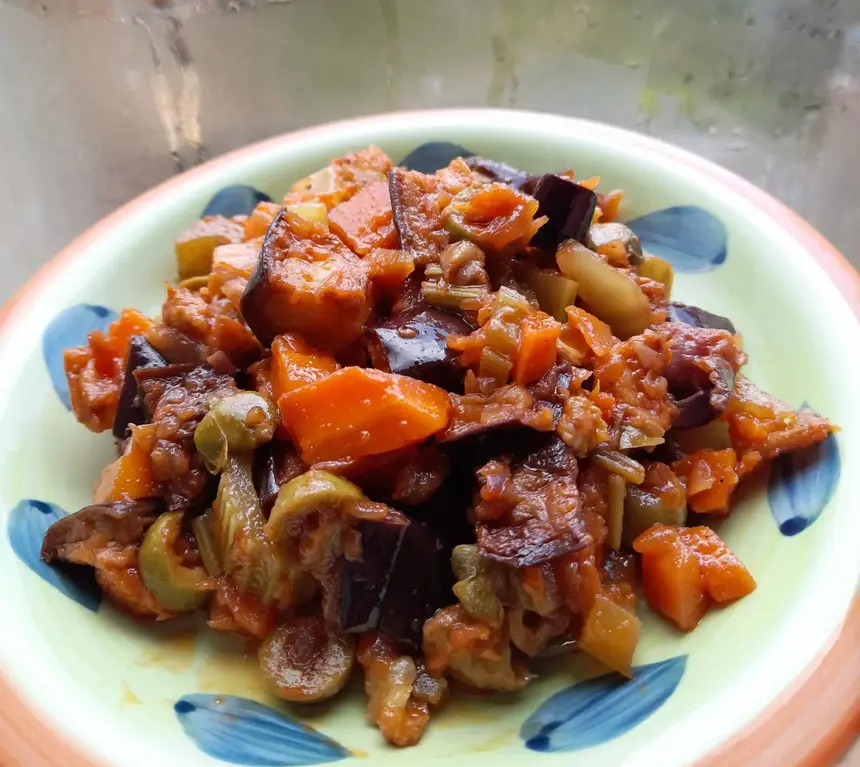 Many variations in circulation are inspired by this recipe of Sicilian cuisine which is prepared with fried vegetables, tomato sauce, olives, capers, and sweet and sour sauce.
Eggplant Parmesan
Tasty layered dish in which fried aubergines alternate with Pachino tomato sauce, eggs, fresh basil, Caciocavallo, or fior di latte cheese. It is a popular dish, especially in southern Italy.
Read also: Best Foods in Sicily
ABRUZZO
Arrosticini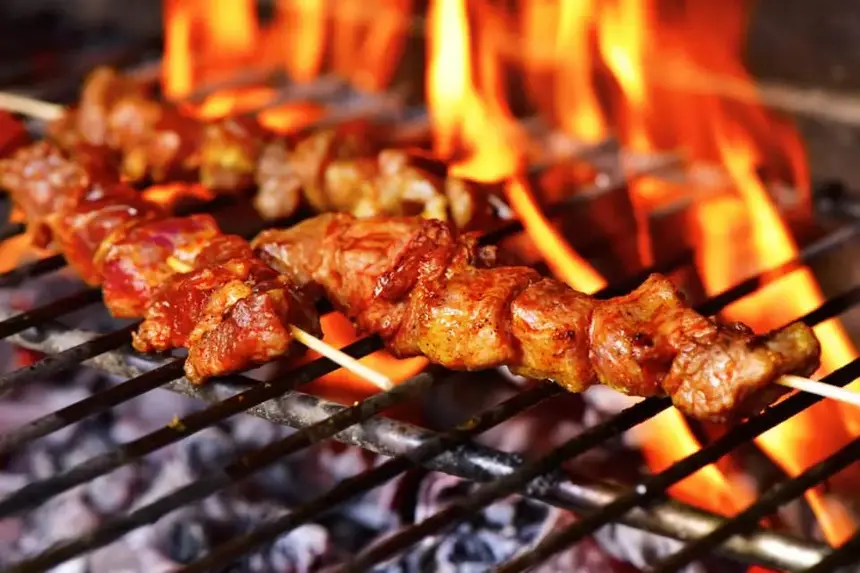 They are a second course based on mutton. The meat is cut into small pieces and then roasted.
Cicerchiata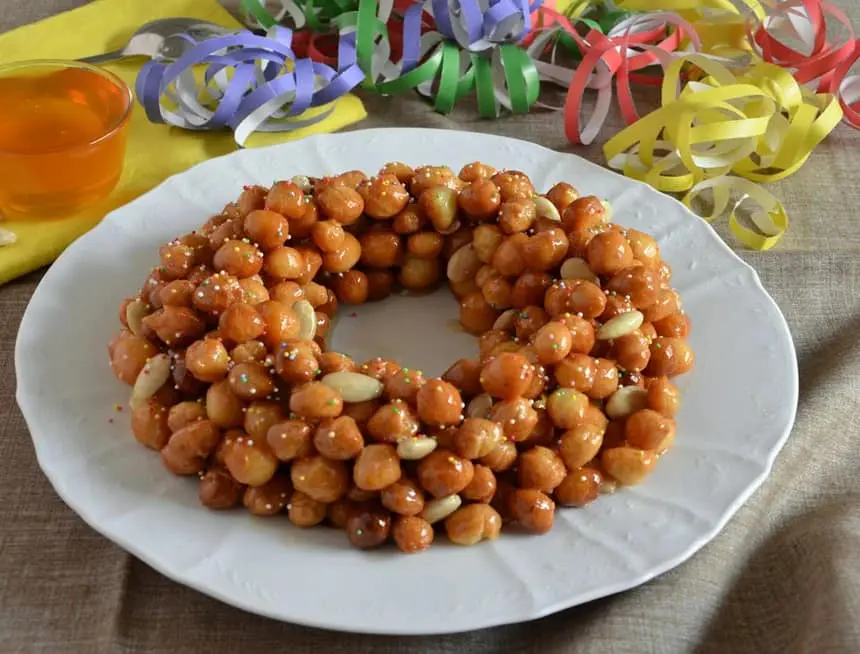 This carnival dessert is made up of many small balls of dough fried and held together by a flow of honey. The shape is that of a donut.
Caggionetti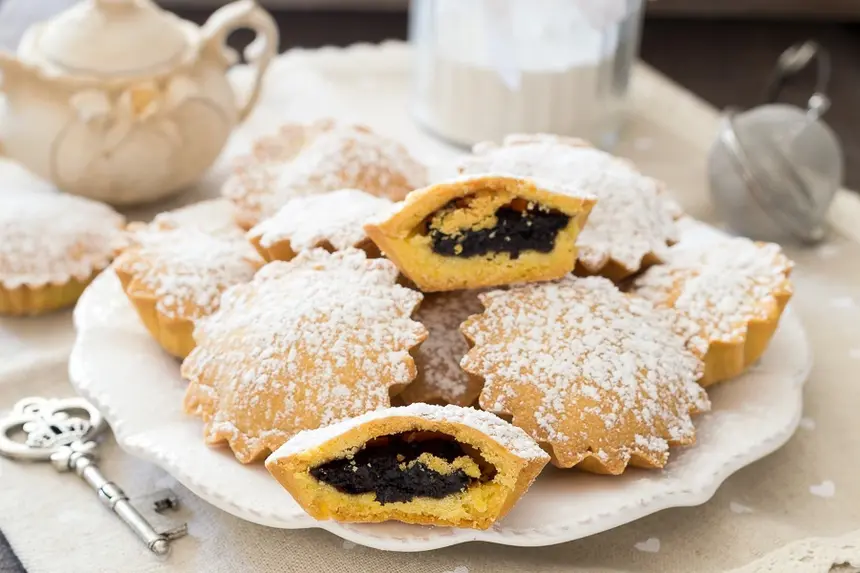 They are biscuits that are prepared with almonds, cinnamon, and chocolate, to which we will add the chestnut puree.
LIGURIA
Focaccia di Recco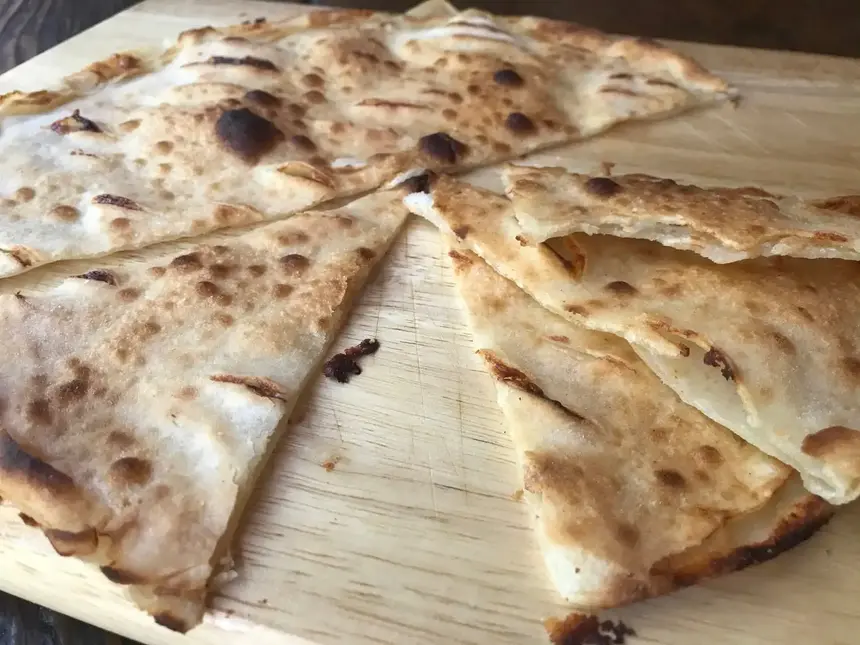 This focaccia is made with two sheets of thin dough and a cheese filling (Crescence).
Farinata di Ceci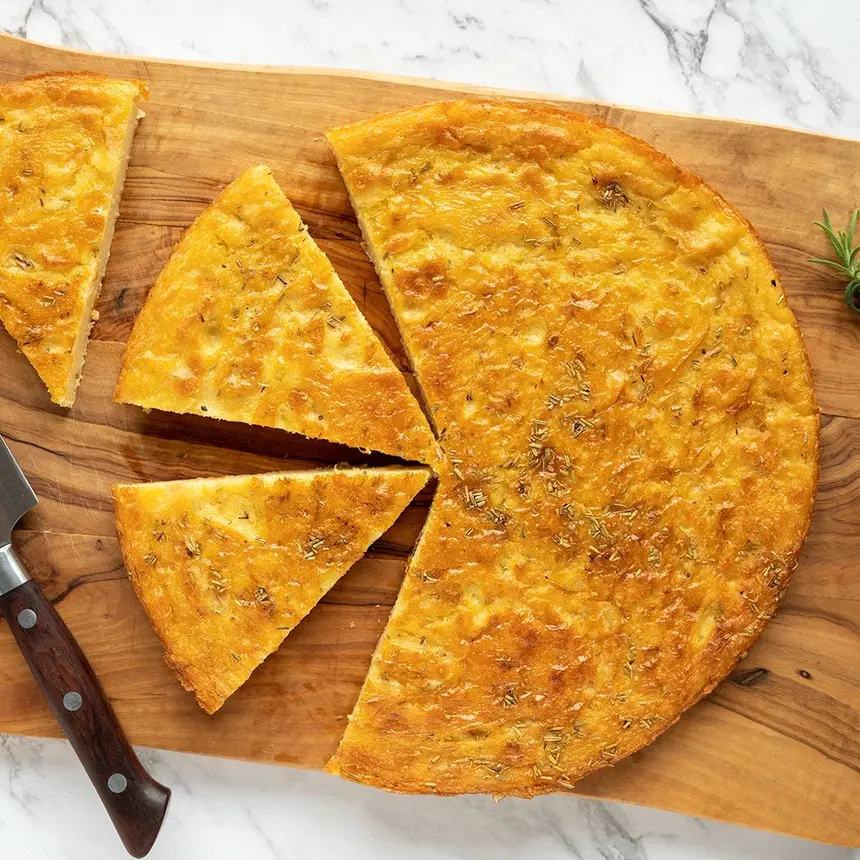 It has only three ingredients: chickpea flour, water and good Extra Virgin Olive Oil. Cooked in the typical copper pans, farinata has conquered a place of honor among the 10 typical dishes of Liguria not only for its flavour, but also for being a very nutritious food.
Brandacujun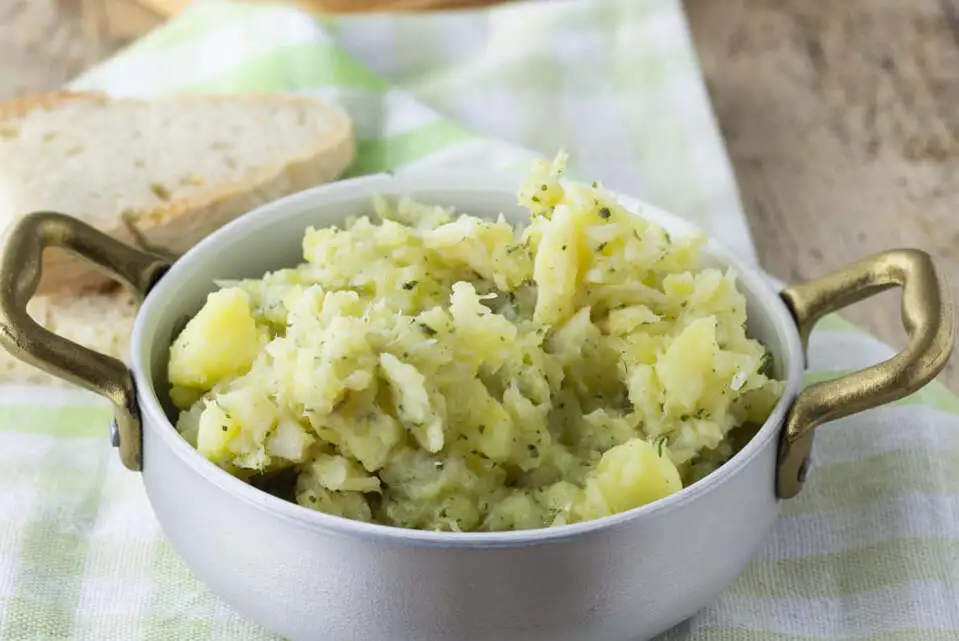 Ligurian-style creamed cod, is a cream made from soaked stockfish and potatoes; it is tasted warm, with a drizzle of oil.
Panissa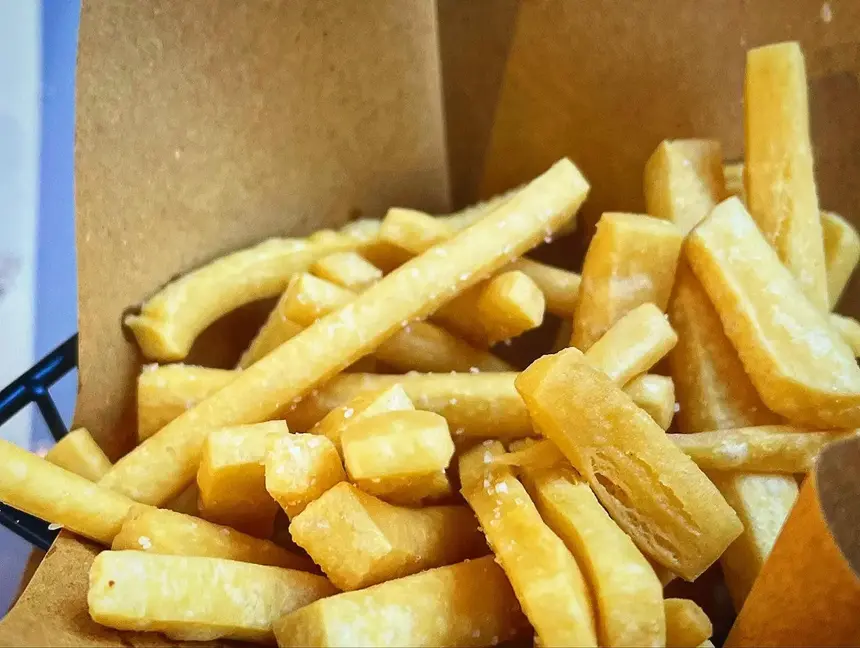 Among the typical dishes of Ligurian cuisine based on chickpea flour we find the panissa: it is a sort of polenta made with chickpea flour and water which is then fried. Perfect to be enjoyed cold or still hot, panissa is suitable for everyone, even vegetarians as it is meat-free.
Coniglio alla Ligure (Ligurian-Style Braised Rabbit)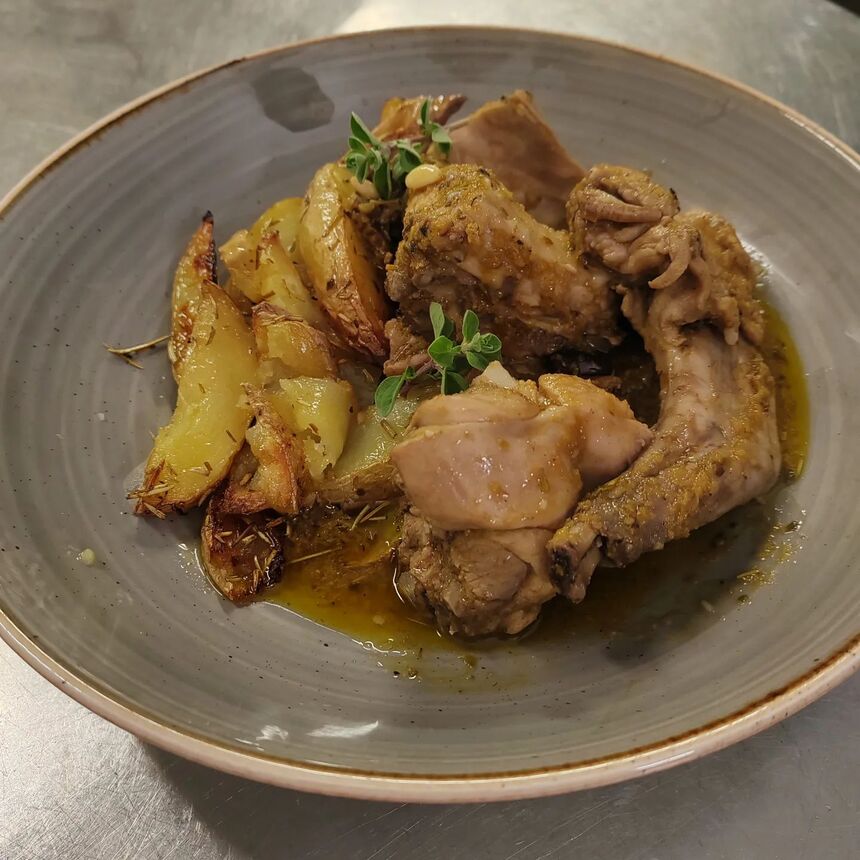 This dish is a popular Ligurian main course and is a specialty of the Ponente Ligure region. It features a delicate blend of rabbit meat, Taggiasca olives, and pine nuts that combine to create a unique and delicious flavor.
VALLE D'AOSTA
Valle d'Aosta-style cutlets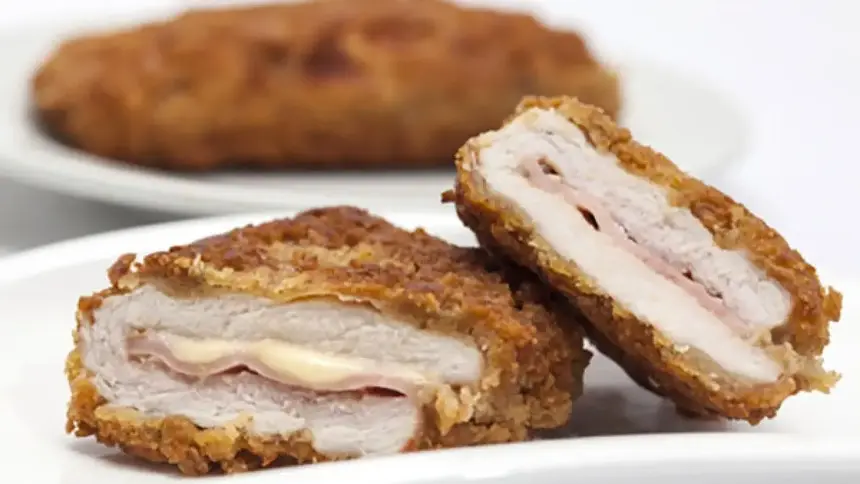 These popular cutlets are widely recognized for their delicious filling of Fontina and cheese, followed by a satisfying deep-frying process.
Polenta Concia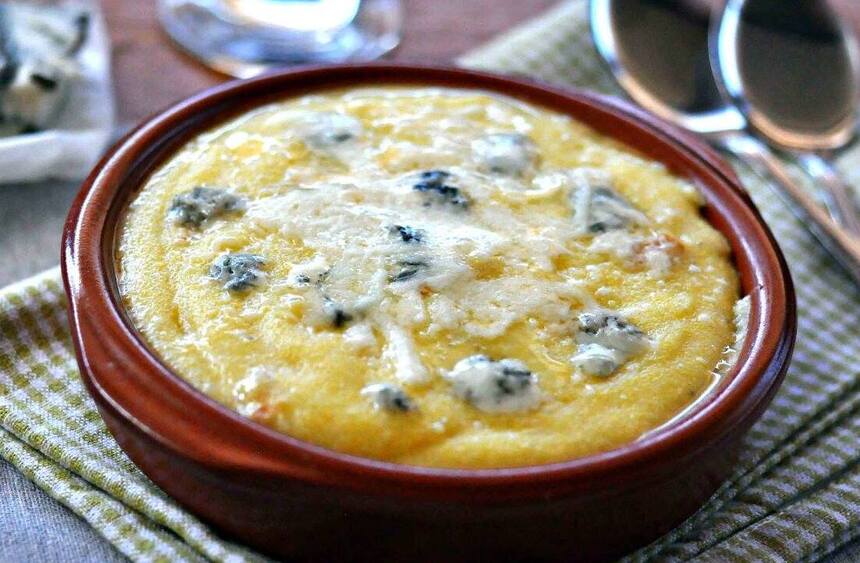 This dish is a delicious combination of butter, local cheeses, and two typical products from the Aosta Valley: polenta and Fontina cheese. It is soft and bursting with flavor.
Fondue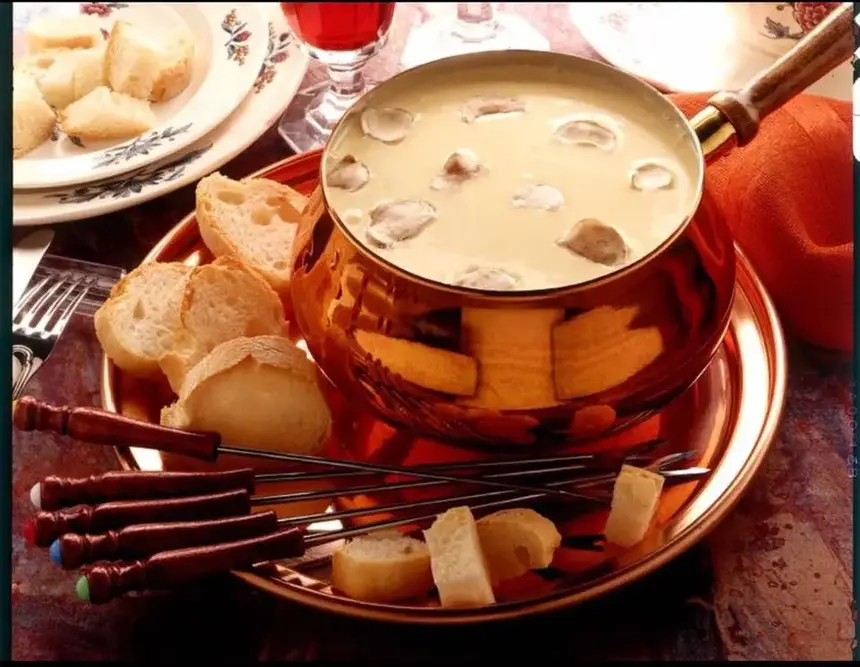 Typical and delicious dish based on Fontina cheese, characteristic of the Alpine area among Valle d'Aosta, Piedmont, Savoy and Switzerland.
Tegole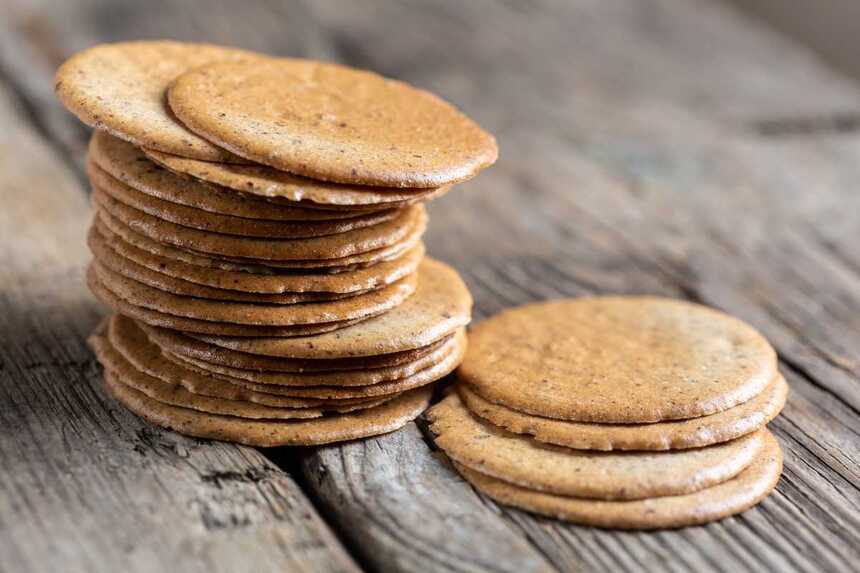 One of the signature products of the Aosta Valley region is Tegole Valdostane, a traditional sweet made with hazelnuts, almonds, and vanilla. Its iconic thin disc shape and delicious flavors are loved by many.
VENETO
Sardines in saor
Typical Venetian dish, consisting of fried sardines seasoned with vinegar and sweet and sour onions.
Cod in Vicenza style
It is a second course based on fish, olive oil and milk known all over the world. A curiosity: this recipe is not prepared with cod, but with stockfish (dried cod).
Casunzei
They are egg pasta ravioli filled with red beets. The crescent shape is unmistakable as well as the intense pink color and the sweet taste, in which the beets find a worthy accompaniment in the ricotta. The inevitable condiment is melted butter.
Venetian liver
There are two main ingredients: onions and liver. If tradition wants pork liver, with a strong taste, today we prefer to use the more delicate veal liver. The onions are the white ones, strictly from Chioggia, which are not chopped but cut in half and thinly sliced. The meat is cut into strips and cooked together with the onions.
TRENTINO ALTO ADIGE
Strudel
It is a dessert made with apples. The recipe calls for a shell of strudel pastry and a filling of apples, cinnamon, pine nuts and raisins.
Spatzle
They are dumplings with a very simple dough made with flour, milk and eggs. With a peculiarity: they are prepared thanks to a tool called "spätzlehobel", placed over the pot so that the dumplings fall directly into the boiling water. Spatzle can be white, green (with added spinach) or even red (with beetroot), while the sauce to accompany them changes at the discretion of the cook.
Canederli
They are prepared by cutting the bread into cubes and wetting it with milk in a bowl until it softens. Nettles (or more simply black cabbage, or savoy cabbage, or even spinach), speck and eggs are added to the squeezed bread. Salt and flour are added to then form a dough from which to obtain large balls more or less like an orange into which a cube of fontina cheese is inserted. Once cooked, the dumplings are brought to the table with a melted butter sauce, fontina cheese and fresh thyme.
Tortei
They look like potato pancakes that are eaten together with local cheeses, cured meats, or, as tradition dictates, with a cabbage and borlotti bean salad. The sweet tortei, enriched with blueberry jam, are an irresistible temptation.
PIEDMONT
Bagna cauda
It is a condiment made of garlic, oil and anchovies that accompanies both cooked and raw vegetables (broccoli, cauliflower, carrots, celery). This traditional dish from Piedmont dates back to the Middle Ages.
Piedmontese boiled meat
This typical dish of Piedmont is defined as "a feast of various meats". A single dish contains boiled pieces of seven different cuts of beef plus parts of other animals, including veal head, ox tongue, etc. Carrots, onions, fresh rosemary, celery, garlic, salt and pepper are used for flavoring and a variety of sweet and sour sauces.
Veal with tuna sauce
It is a Piedmontese recipe, of poor origin, probably born in the early eighteenth century. It is made with a specific cut of meat, the fassone girello, which is first marinated in white wine, together with carrot, celery, onion and bay leaves, and then boiled in water with its marinating liquid; once cooked, the meat is cut into thin slices, generously covered with a sauce based on tuna in oil, capers, anchovies and hard-boiled egg yolks.
Piedmontese mixed fried
Dish belonging to that peasant tradition, starring the offal of large animals such as lamb, veal or pork: sweetbreads, brains and liver are the fixed presences, to which lungs, kidneys and testicles are sometimes added. These less noble parts, together with fruit and vegetables, are first dipped in a batter and then fried in boiling oil.
Read also: Best food in Piedmont Italy
SARDINIA
Frattau bread
In this very particular dish, the crunchy slices of Carasau bread (typical Sardinian bread) are alternated with layers of tomato sauce and pecorino cheese. Finally, an egg cooked in mutton broth is added.
Porcheddu
Sardinians have perfected the art of roasting meat, the highest representation of which lies in this dish. It must be a 6/7 kg suckling pig, which must be cleaned internally and externally, skewered on a skewer and cooked over high heat.
Catalan lobster
An undeniably expensive and refined recipe, of Spanish origin, where the lobster meat is served with tomatoes and red onion.
Malloreddus
Shell-shaped pasta served with onion sauce, sausage ragout (preferably flavored with fennel) or dry salami and topped with salted Sardinian pecorino cheese. Basil can also be added.
BASILICATA
Cod and "cruschi" peppers
"Cruschi" peppers are made with sweet peppers (with a low water content) dried and then fried. Their main feature is crunchiness. They are perfect if served with cod.
Chicory and broad beans
The broad beans are reduced to a puree and embrace the bitter taste of chicory: a rustic recipe that reveals its peasant origins.
"Alla buca" lamp
It is made by making cuts in the meat to stuff it with pieces of garlic while adding salt both inside and outside the lamb, placing further garlic and rosemary sprigs inside, before closing it with a food string.
Aubergine appetizer
A classic, low-calorie dish that is made by washing each slice of aubergine and cutting it into slices or cubes, then seasoning it with vinegar, garlic, oil, basil and salt.
Sage biscuits
They are savory tarts made by mixing flour, baking powder, butter, sage, milk and salt.
FRIULI VENEZIA GIULIA
Frico
It is a kind of omelette made with cheese, potatoes and butter. It was the typical dish of woodcutters and farmers, who took it with them when they went to work in the fields. A sort of potato cake that can also be served as a single dish. There is a soft version and a more crunchy one.
Muset and brovada
The "brovada" is nothing but the turnip left to macerate in the marc, while the "muset" is a cotechino made with the snout of the pig. It can never be missing on the Christmas tables.
Cjarsons
These particular ravioli hide a filling based on apples, ricotta, boiled potatoes, pears, raisins, spinach, pine nuts, cinnamon and cocoa. The cjarsons are served topped with melted butter, grated smoked ricotta, sugar and cinnamon. An atypical mix that must be tried at least once in a lifetime.
Jota
A soup made from sauerkraut, beans and potatoes. The peculiarity of this soup is certainly the acidic sauerkraut which recalls the tastes of Austrian and Slovenian cuisine. The Jota is one of those frugal but also very energetic dishes that can be tasted in some typical places but above all in farmhouses.
CALABRIA
Calabrian cannelloni
They are prepared by stuffing the boiled pasta with chopped onion and basil and various pan-seared meats (beef, salami) and cooking everything in the oven.
Codfish at Cosenza style
It is prepared by cutting the cod fillets into pieces, removing the bones, then the potatoes and peppers are also cut into pieces and the vegetables and fish are arranged in layers in a cake tin.
Bocconotti
These desserts are made by buttering the boat-shaped molds to flour them and then rolling out a sheet with which you will coat the molds in which you will put the jam.
Calabrian bruschetta
It is made simply by pouring the Calabrian peppers on toasted slices of bread that are still hot, decorating with basil leaves before serving.
LOMBARDY
Missoltini and polenta
We all know polenta, while "missoltini" are dried lake fish. This specialty is especially popular in the Como area.
Saffron risotto
Creamy rice dish that gets its typical color from saffron. The local rice is cooked with veal broth, butter, grana padano and sometimes marrow. The secret to making an excellent risotto "alla Milanese" is giving the rice time to absorb the flavours.
Risotto with Gorgonzola
A succulent rice dish that originates on the border between Lombardy and Piedmont. To prepare it, rice is cooked in vegetable broth with morsels of Gorgonzola cheese at the end, just before adding Parmesan and butter. Top it is sprinkled with black pepper. Nuts and pieces of sausage can also be added to the dish.
MARCHE
Ascoli olives
The olives are filled with meat (beef, pork and chicken), breaded and fried. Cooked for a long time with butter, oil, carrot, celery and onion. After cooking, the meat is minced and mixed with eggs, Parmesan and nutmeg.
Porchetta rabbit
The recipe from Marche requires that the boned rabbit be stuffed with chicken livers, fennel stalks, bacon, sausage or lard: a simple dish full of flavour.
Ciauscolo
It is a soft and spreadable cold cut, with a delicate flavor and an intense aroma. It is made with the best cuts of pork and spices such as salt, pepper, garlic and wine.
Crescia
Similar to a focaccia or a piadina, it has different variations depending on where it comes from. The two most famous are in the province of Pesaro and Urbino: on the one hand we find the "crescia sfogliata", a "rich" version based on flour, water, eggs and lard, which gives its best hot and stuffed with sausage and cheese; on the other hand, the "crostolo" of Urbania characterized by corn flour.
Vincisgrassi
Baked pasta emblem of Marche cuisine. The best-known version of this dish is the one with chopped meat sauce (not ragù) and béchamel (absent from the other preparations). It can have ingredients such as mushrooms, sweetbreads, tomato or truffles.
TUSCANY
Panzanella
It is a summer dish that does not need cooking. It is stale bread, i.e. bread dating back to 2 or 3 days before, therefore no longer crunchy, softened with water to which are added the flavors and colors of red onion, basil, olive oil and vinegar.
Cacciucco
Synonymous with fish soup, indeed we could say that it is the fish soup par excellence. The cacciucco includes from 5 to 13 varieties of fish and molluscs, all cooked in a succulent tomato sauce, red wine and fish broth to be served with toasted homemade bread.
Bistecca alla Fiorentina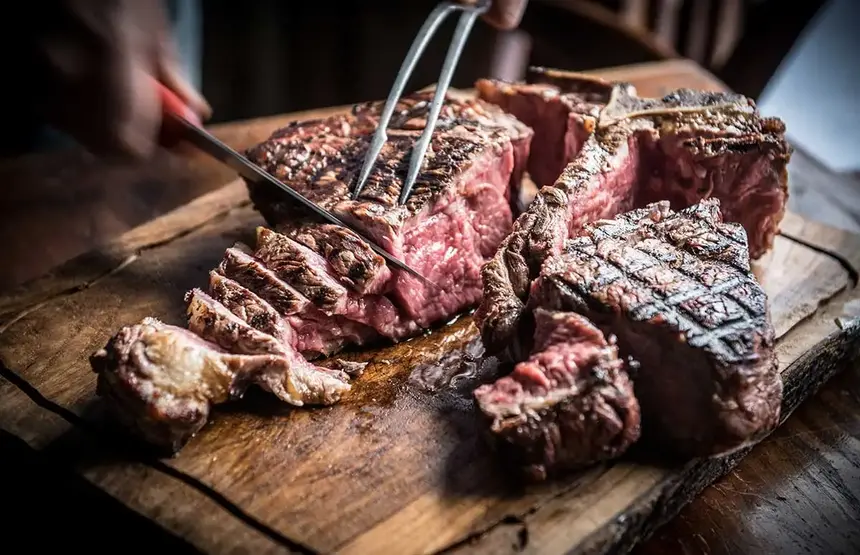 A cut of beef or scottona grilled between 48°C – for rare – and 65°C – for well done.
Read also: Foods in Tuscany
Ribollita
So called because it is cooked twice, ribollita is one of the oldest and most popular typical Tuscan first courses. It is a vegetable minestrone in which legumes and black cabbage, the main ingredient, cannot be missing.
Pici all'aglione
Fresh pasta that is rolled up on itself taking the form of large and long spaghetti; they are seasoned with the classic wild boar ragù, but it is the "aglione" (garlic with a mild flavor) that celebrates this format. It is a product that was being lost, but which has fortunately been revived by local farmers.
UMBRIA
Norcia sausage
Given the typical territory of Umbria, full of mountains, the inhabitants have always dedicated themselves a lot to sheep farming, and then they developed techniques for preserving meat. This is where the famous and delicious sausage was born.
Friccò
Originally from the city of Gubbio, friccò is a sort of stew made up of different meats (chicken, rabbit, lamb and pork) and enriched with herbs and anchovies.
Arvortolo
Very similar to a fried pizza and Emilian fried dumplings, it is prepared with flour, oil and salt, then dipped in boiling oil. It goes well with a nice Umbrian ham with strong flavors or other cold cuts. For the sweet variant, simply replace the salt with sugar.
Rocciata
Typical dessert that recalls strudel. However, the rocciata is characterized by its round, rolled shape. The dough is thin, crunchy, based on water, flour and olive oil; for the filling, nuts, apples and dried fruits are used.
MOLISE
Molise compote
This dish consists of a salad variety, featuring tomatoes, peppers, cucumbers, capers, and boiled eggs. To top it off, it is accompanied by the traditional Molise taralli, known as "vescottera".
Soppressata Molisana
It is a cured meat, a finely minced pork sausage with very little lard and salt and pepper for seasoning. It owes its name to the fact that, to obtain the final product, it must be dried for a few days under weights.
Cicierchie
It is one of the oldest legumes and is particularly rich in protein. They are eaten after a long soak in warm salted water (at least 24 hours), boiled for about two hours, and seasoned with oil and aromatic herbs, such as thyme, oregano and rosemary, or in soups or, again, reduced to a purée.
They have a delicate flavour, reminiscent of chickpeas, broad beans and peas (in fact they are also called guinea peas).
Pamapanella
One of the most well-liked street foods in Molise, this dish is often the star of celebrations and events. It consists of a pork fillet infused with garlic and a generous amount of hot and sweet peppers, which is then baked in the oven. The resulting dish boasts a bright red hue, a tender and succulent texture, and can be enjoyed either hot or cold, typically accompanied by bread.
Tortarello
A vegetable that belongs to the melon family and resembles a cucumber, is commonly found in the coastal areas of Molise and Abruzzo. It is green in color, with an elongated and slightly twisted shape. This refreshing and tasty vegetable is rich in water and is typically consumed with its peel during summers. It is seasoned with salt, oil, and vinegar and can be eaten alone or served with tomatoes.