30 Best Places in Italy to Travel With Kids
There are many destinations to go on holiday with children in Italy. Here is a roundup of places to visit with children.
Turin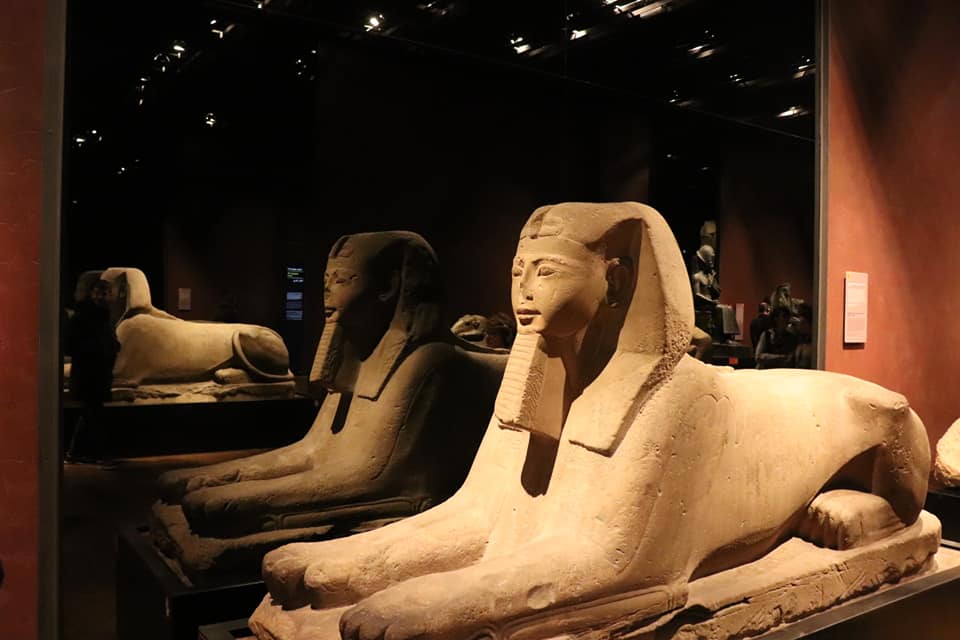 Turin is an ideal city for a holiday with children. In addition to a visit to the National Cinema Museum, housed in the Mole Antonelliana, the Egyptian museum and Venaria Reale are two other places that will surely make even the little ones passionate about the art and history of centuries ago. We also have Infini.to, the Museum of Astronomy and Planetarium of Turin for all lovers of stars and planets. Interactive exhibits and a noteworthy astronomical observatory will bring all guests closer to the life of the galaxies and the dream of becoming a cosmonaut for a few hours.
Perugia
The city of Perugia, in addition to its splendid historic center, offers the "Post" Science Center (Perugia Workshop for Science and Technology) and the Chocolate House, two places that will surely attract the interest of children.
Mantua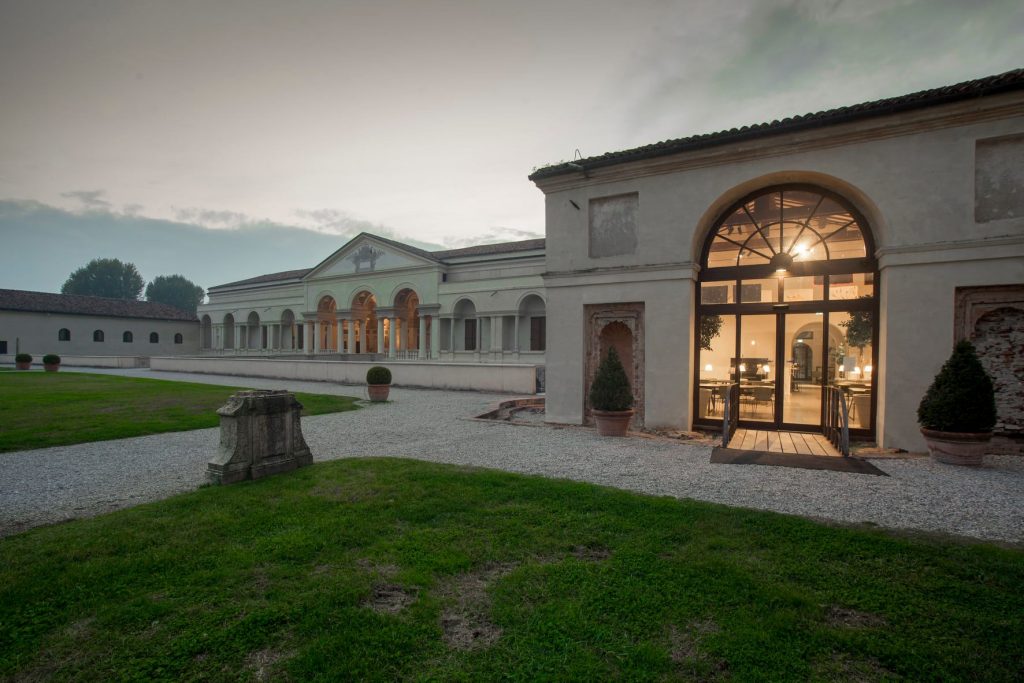 In Mantua, it is possible to visit the fascinating Science Park, one of the city's attractions to see together with Palazzo Te and Bosco Virgiliano.
Sardinia
Not all holiday resorts are suitable for children, but fortunately many structures in recent years have adapted to receive even very young tourists and their parents. Sardinia offers many resorts and hotels where you can find family relaxation. If the Costa Smeralda is known for its nightlife venues, on the other hand, it has villages and holiday homes designed especially for children and obviously, there is no shortage of dream beaches here, such as those of Li Cossi and Porto La Cruzitta.
Island of Elba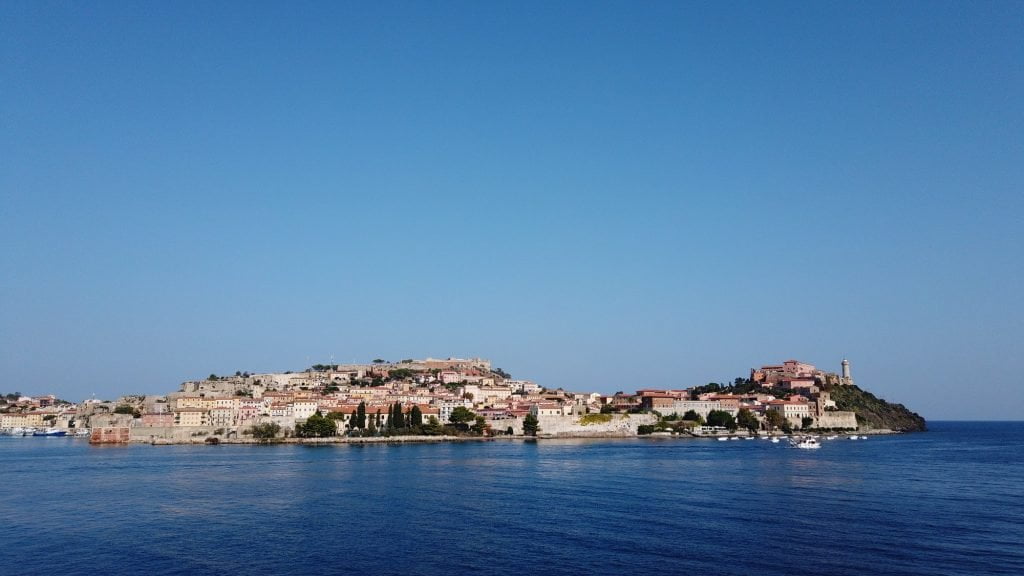 The island of Elba also offers numerous accommodation facilities for families and activities for children: excursions on foot, by bike or on horseback are organized at various points on the island and will allow for a peaceful and gradual discovery of the local environment.
Vipiteno
Vipiteno, in the province of Bolzano, is a wonderful town that is colored in December thanks to the famous Christmas markets, an ideal place for children to dream. Also near Vipiteno, in Racines, there are the Stange waterfalls, a natural monument of incredible beauty, which can also be visited with children (from 3 years old) walking on bridges and walkways suspended over watercourses.
South Tyrol Museum of Mining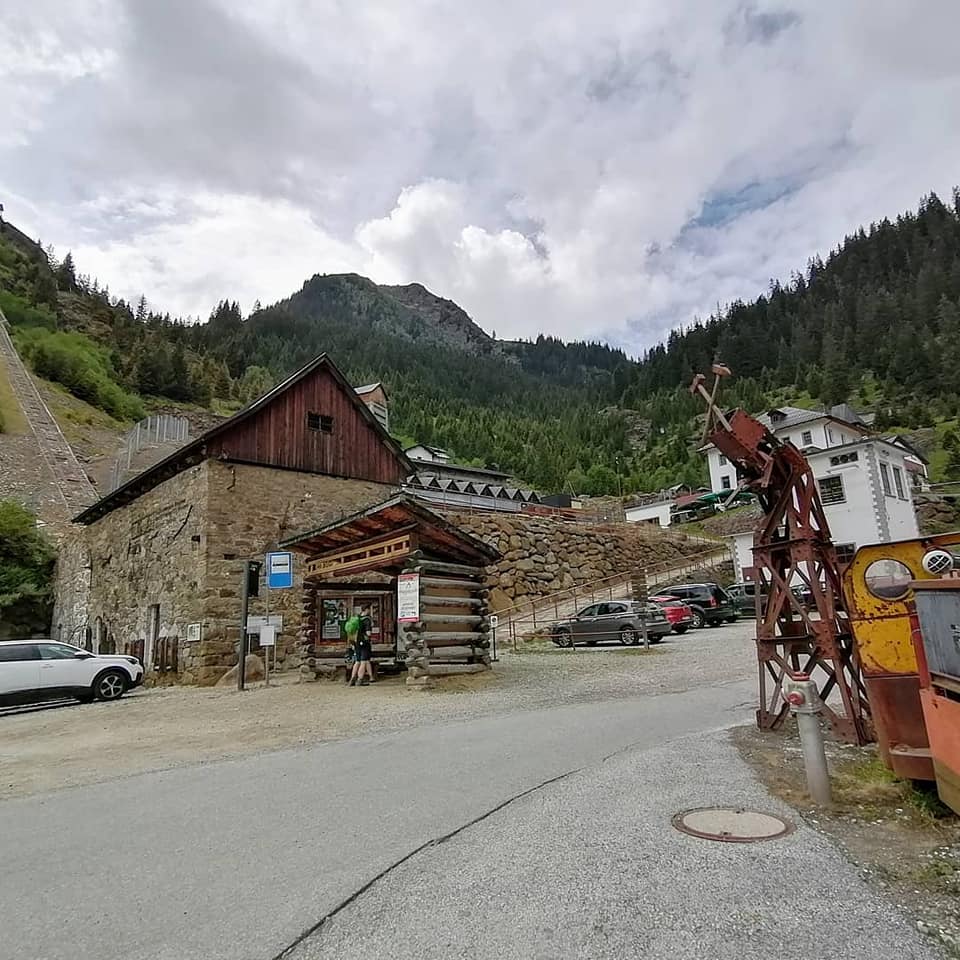 Remaining in South Tyrol, the Ridanna Monteneve Museum is a mining museum with educational tours for children during all-day visits and the inevitable descent into the mine with the miners' train to discover how the mountain is made from the inside and the life of miners.
The Archaeological Mines Park of San Silvestro
Also in Val di Cornia, near Livorno, we find another former mining complex converted into an archaeological museum dedicated to the mining activity of this area of Tuscany. The Archaeological Mines Museum of San Silvestro is in fact a village of miners converted into a museum with mining routes that can now be visited by parents and children who, wearing helmets and overalls, learn mining and the science of metals. The little train that takes visitors to discover the mine is a must.
Museum of Folk Musical Instruments, Trentino
The Museum of Popular Musical Instruments of Roncegno Terme, this time in Trentino, is a museum that allows you to discover all the musical instruments in the world, to immerse yourself in music, learning, discovering, and playing. A visit is suitable for the whole family that children will love, especially when they discover that there is also a musical garden.
Lake Braies
Lake Braies is surrounded by greenery and a playground equipped with tools to get to know the flora of South Tyrol with fun attractions such as suspension bridges and wooden houses. In the stands and hotels of the place, you can rent bikes for a ride around this spectacle of nature.
Gran Paradiso park
Always in the mountains, but in Val d'Aosta, the Gran Paradiso park is an excellent choice for all ages to explore with children. In addition, the Mont Blanc Adventure Park, in Pré-Saint-Didier, offers many ways to discover the peaks and observe the world from above.
Bra's Toy Museum
In Piedmont, the Langhe region has rolling hills and many castles in which to learn history while dreaming of princes and princesses. The small town of Bra also has a renowned Toy Museum to visit for true fans of these objects.
Maira Valley
Also in Piedmont, in the upper Maira Valley, in the mountains near Cuneo, at 1540 meters above sea level, there is the land of the dinosaurs where you go in search of the footprints left in the rock by these beasts two hundred million years ago. The excursion, which crosses areas of great beauty, starts from Preit di Canosio, an enchanting village of stone houses.
A few kilometers from Treviso, immersed in the woods of Montello, there is an incredible "artisan" playground, unique in the world, built piece by piece by the owner of the tavern, to enjoy a day outdoors, in the woods, with a rollercoaster, slides, circular rides and tracks on rollers, and with a tavern available to taste typical dishes of the area.
Volandia
Volandia is instead the museum immersed in a park completely dedicated to flight. It is located near Malpensa airport, in Lombardy. Here you can find airplanes from the early years of flight to the present day, films, and flight simulators with large indoor and outdoor spaces, a planetarium, model cars, a library, bar, restaurant, and an area dedicated to children.
Giocabosco
Also in Lombardy, in Gavardo, there is a magical forest where gnomes live. The Giocabosco is in fact an educational park inside an oak grove: a real magical forest, inhabited by gnomes, fairies, and animals. With routes, refreshment points, games, and workshops to learn to love and respect nature.
Explora Children's Museum, Rome
In the Flaminio district of Rome, near Villa Borghese, Explora is a museum entirely dedicated to children based on direct experience where children interact directly with activities in the fields of science (levers, water, wind, acoustics, optics, etc.), economic education (the supermarket where to shop), city services (the fire truck that puts out a fire), agriculture (with a vegetable garden to plant and collect fruit and vegetables) and many other opportunities to experience "doing". And for the little ones, there are tactile areas, small construction games, skills, and discoveries. For those wishing to spend a whole day at the museum, there is a bar, a restaurant, and a well-stocked bookshop where workshops and events are often held, especially on weekends.
The Video Game Museum of Rome
In Rome there is also the only museum dedicated to video games and the history of consoles in Italy; in fact, at the Vigamus you will discover artifacts and relics, historical video games that are still playable (such as Space Invaders in its original bar version), exhibition rooms and above all game stations freely usable with games from yesterday and today and a virtual reality room, where you can try total immersion with wearable headsets with Oculus rift technology. There are often themed events on individual video games. And could not miss a bookshop with novels, books, manuals, T-shirts and sweatshirts all inspired by the world of video games. A must for children and for adults who will be children again.
Read also: Best Places to Visit in Rome
Gardaland
Gardaland, the amusement park near Lake Garda, is famous throughout Europe. Here there is the possibility to combine a day in this amusement park with the nearby lake for a weekend of fun and nature.
Mirabilandia

Mirabilandia, near Ravenna, is also an equally large and fun amusement park. There are also rides here for those under the age of six and various restaurants and clubs where parents can relax after a roller coaster ride. The adjacent safari zoo can be visited to get acquainted with exotic animals.
Caravelle park in Ceriale
In summer, the water parks are a must for children. Slides, fountains, large swimming pools, and many deckchairs, sunbeds, and picnic areas are present in the Le Caravelle park in Ceriale, in the province of Savona, to visit during a tour of Liguria.
Safari Park of Rivolta d'Adda
In the Safari Park of Rivolta d'Adda, near Cremona, there are life-size reconstructions of the enormous prehistoric animals that lived ages ago, as well as easy information panels and a large natural park of one hundred hectares for all fans of prehistory.
Pietre del Drago Park
For lovers of this genre, the Le Pietre del Drago Park in Macerata, in the Marche region, is another ideal place to have fun with prehistoric times by walking among life-size dinosaurs in a 50,000 square meter park with a picnic area and barbecue, games, refreshment bar, and gift shop/bookshop. Also nearby is a fossil museum, to "complete" the discovery of the giant's animals.
Natura Viva Park
Animals that are not extinct like dinosaurs, but exotic and particular ones live in the Natura Viva Park, near Verona. Giraffes, rhinos, hippos, and other exotic species will leave children speechless; the area can be easily visited by car while the park experts are available for teaching and advice.
Aquarium of Genoa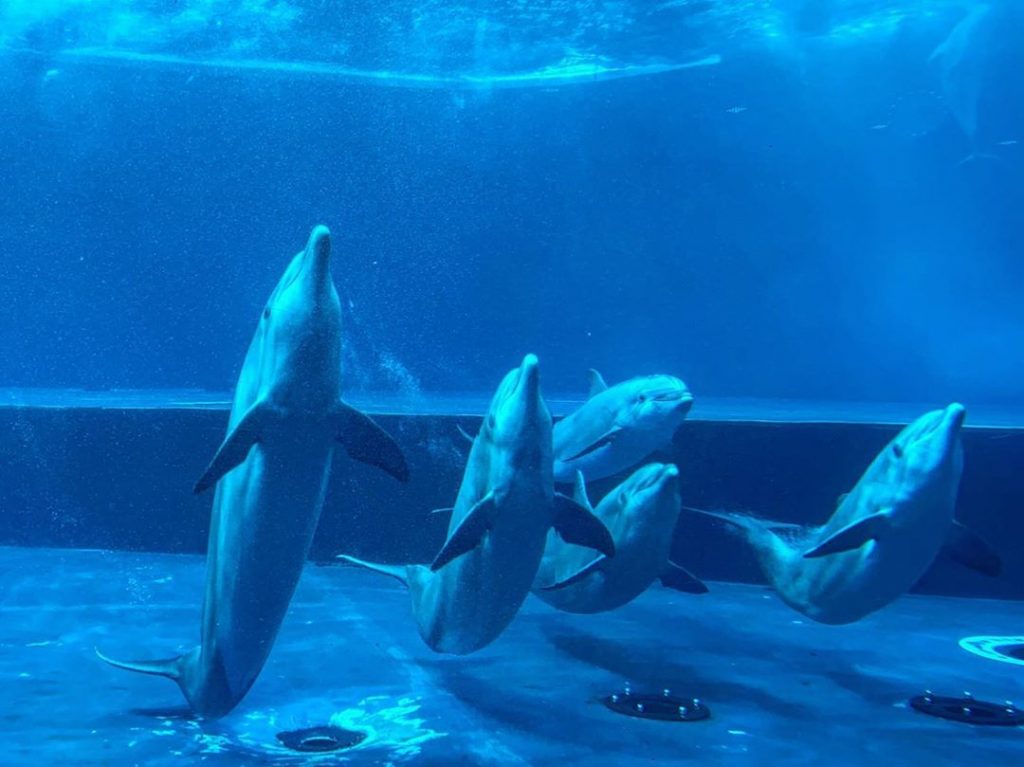 For those who are in Genoa, on the other hand, they cannot fail to visit the largest Aquarium in Italy and second in Europe: seventy tanks, 400 different species, 15,000 animals, including marine mammals, birds, reptiles and invertebrates. Able to fascinate both adults and children, it is one of the absolutely unmissable attractions of the Porto Antico di Genova. Also in the Porto Antico area of Genoa, we find the City of Children and Young People: three thousand square meters of playroom dedicated to playing and learning for children from 2 to 9 years. Playful and educational areas divided by age groups, interactive and multimedia installations dedicated to science, technology, urban life, culture and the environment. One of the places to visit in Genoa with children. 
Parco Zoo Falconara
The Falconara Marittima Zoo Park, in the Marche region, is not only a zoological garden where you can look animals from all continents up close, but also a refuge and conservation site for exotic species seized throughout the national territory. Guided tours, workshops, picnic areas and a restaurant are available.
Frasassi Caves
The Frasassi Caves, also in the Marche region, must absolutely be visited if you want to discover the secrets of the subsoil. The caves offer an extraordinary spectacle of the interior of the Earth, among stalactites and stalagmites of hundreds of thousands of years and very deep gorges to take your breath away. These spectacular underground karst cavities can be visited accompanied by expert guides who will leave children and adults full of enchanted wonder.
Museo del Fiore
In Lazio, not far from Rome, in the natural reserve of Monte Romano, there is the Museo del Fiore in Acquapendente, an original naturalistic museum dedicated to flowers, flora, and the plant kingdom, with educational paths and panels, laboratories, play stations, botanical garden and an adjacent park with a nature trail to visit.
Sacro Bosco di Bomarzo
Remaining in Lazio, the Sacro Bosco di Bomarzo (Sacred forest), commonly known as the Park of the monsters, is a monumental garden and artistic park to visit to immerse yourself in an atmosphere of other times and dream of fantasy settings. Its statues are extravagant and full of esoteric and mythical symbols, with the result of leaving everyone speechless, both parents and children.
Chocolate Museum
In the province of Latina, there is the Chocolate Museum inside the Antica Norba factory in Norma. Here there are guided tours, educational workshops, and chocolate fountains, and once a year, it is also possible to participate in a large party dedicated to the "food of the Gods."
Park Five Senses
The Park of the Five Senses in Messina, Sicily, is a park for families involved in a fun game of knowledge through a path to be done barefoot, "getting dirty" with the earth and drawing all the benefits in terms of physical well-being and psychic. For children, of course, it's a godsend. And then mini workshops and playful and interactive activities (from 10 to 15 minutes each) to rediscover the senses of sight, smell, hearing, and touch and taste with tasty lunches and snacks.