Top 17 Eyewear Manufacturers in Italy
From a tool to face everyday life and a valid aid for sight to indispensable accessories and style choices that complete your look. Glasses are worn more often, even when not needed, because they give us that intellectual and glamorous aspect with which to face the world. Always trendy.
Among the various glasses produced worldwide, Italian glasses stand out for their high quality and attention to detail: the Made in Italy artisan tradition offers much more than a pair of glasses to put on to see better or to protect yourself from the sun's rays. Italian handcrafted glasses are small masterpieces of functionality and trend.
From the North to the South of Italy, there are many eyewear manufacturers and big fashion houses that, among bags, perfumes, shoes, and various accessories, are dedicated to creating frames for eyeglasses and sunglasses. Gucci, Prada, Armani, and others flock to the market with their brands in plain sight.
But in the world of Italian eyewear brands, there are also companies that are not born in the fashion world but whose vocation has always been, since their foundation, to produce the best glasses.
Italian designers offer everything an eyewear enthusiast could wish for: iconic designs, high-quality materials, unparalleled savoir-faire, cutting-edge technology and, as if that weren't enough, a long tradition. Brands driven by a deep passion for their creations.
Two lenses to see, read, and protect yourself from the sun. Two lenses to face everyday life. Glasses have become precious accessories, jewels to be proudly displayed, a concentrate of fashion and craftsmanship, luxury and exclusivity, technology and quality, in short, of fine Italian manufacture.

Here are the most important Italian eyewear brands.
Luxottica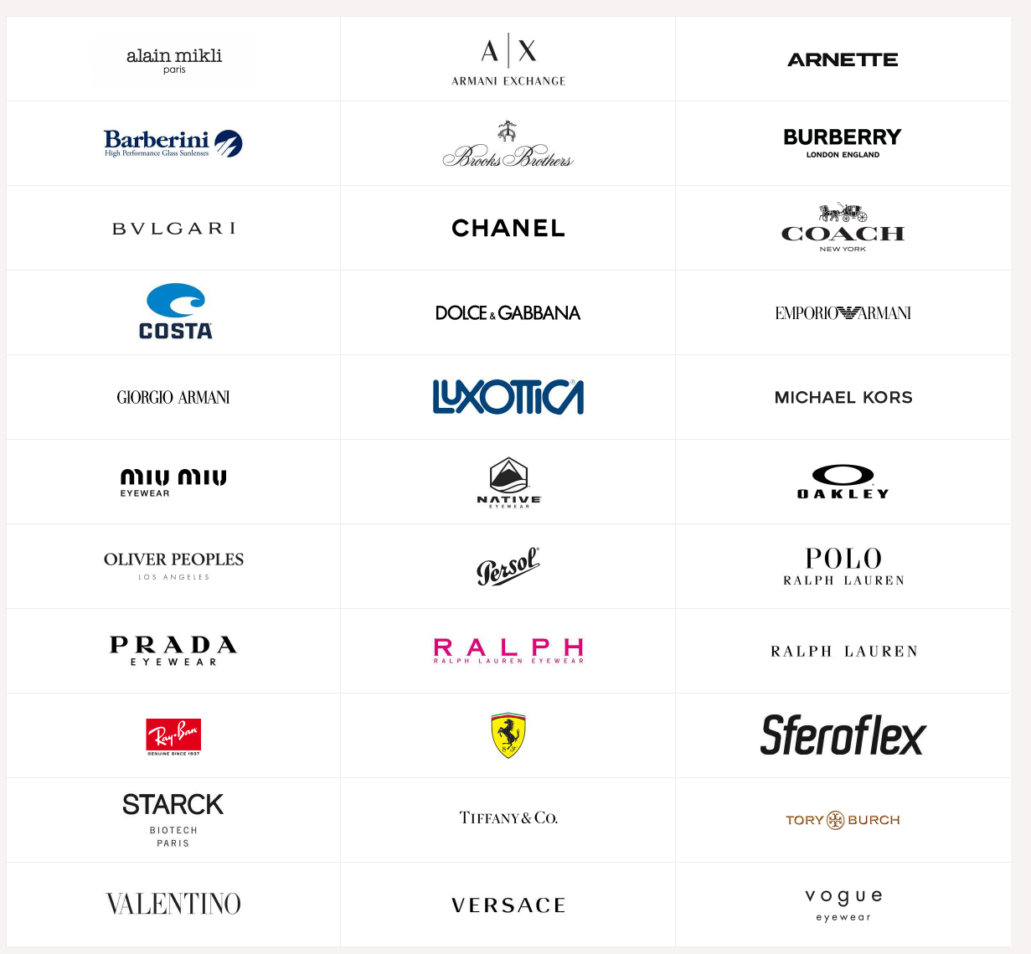 It is number one in Italy. Leonardo Del Vecchio founds Luxottica on the slopes of the Belluno Dolomites as a company that produces components for other companies in the optical sector. The turning point came in 1971, with the presentation of the first eyewear collection by Luxottica at the International Optics Exhibition in Milan.
After almost fifty years, the Luxottica group produces famous brands all over the world, as well as creating frames for sunglasses and eyeglasses designed by Giorgio Armani, Chanel, Burberry, Bulgari, Ferrari, Dolce & Gabbana, Michael Kors, Ralph Lauren, Prada, Tiffany & Co., Valentino and Versace.
Luxottica's mission is to devote itself to protecting the eyes and enhancing the faces of women and men around the world, creating the best possible glasses to satisfy customers, interpret the tastes and aspirations of consumers.
Luxottica pursues this mission ethically and responsibly, engaging all energies, skills and experiences, deeply aware of how indispensable eyewear is for the well-being of people. To work, read and communicate a personal style. To grasp the beauty of the world around us and of life in all its aspects.
Luxottica is today an integrated reality which, alongside the production of optical frames and sunglasses, supports an extensive wholesale network and a retail presence concentrated mostly in North America, Latin America, Asia-Pacific and Western Europe.
Pugnale Eyewear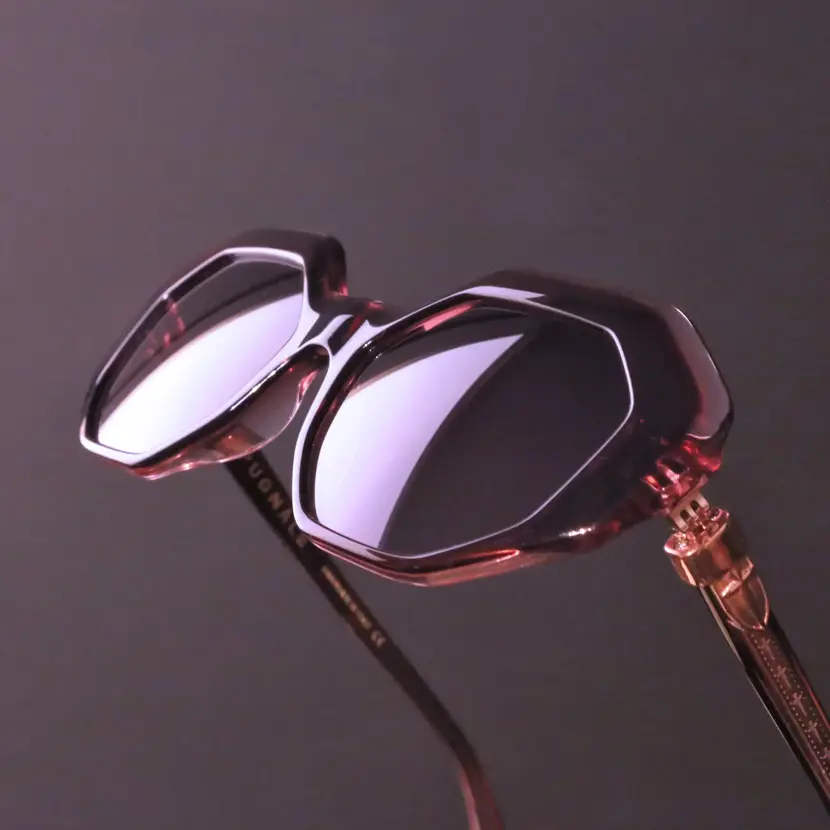 Experimentation, research, and passion for design: these elements make Pugnale an excellence in eyewear. From Udine, this brand dictates fashion in terms of lenses to wear and Made in Italy eyewear.
This innovative brand was born in 2013 from the expertise of Emanuele Pugnale in the technology and high-tech sector and from his passion for eyewear, which creates "objects of desire." Calling them glasses is an understatement: Pugnale proposes a completely new way of interpreting this object, the choice of unusual materials far from the world of eyewear and pioneering processing techniques that bring out the best of Made in Italy excellence. This new approach to this sector makes Pugnale a unique company of its kind.
These glasses are small, extravagant sculptures (ovals, squares, oversized) that dress and enhance the wearer's look.
Thanks to its unique style and increasingly performing processing techniques, truly surprising creative synergies have been born with prestigious companies that have given life to truly unique Limited Edition eyewears.
Barriqule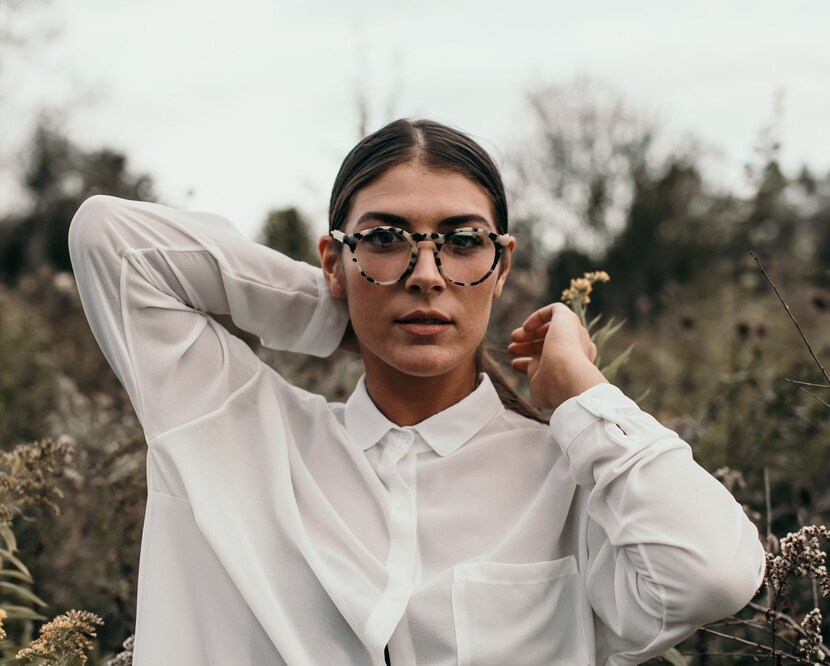 Barriqule is a line of Italian glasses in oak wood, obtained from the barrels that previously housed fine wine. Highly sought after products that respect the environment and meet the need to reuse materials to create new and sophisticated objects.
Barriqule is the eyewear brand born in 2014 from the idea of Lorenzo Del Tufo who, among the vineyards of Barolo and Barbaresco, in Piedmont, imagined to create a new way of describing the lifestyle of food & wine enthusiasts through a stylish accessory refined, with a personal and authentic character like glasses.
Barriqule from the wine world not only takes inspiration for the design, but also for the name: the "barriques", in fact, are the small French barrels for refining wines and in Langa, home of fine wines recognized as Unesco world heritage, "Barricule" really means glasses.
The result is a high quality product where craftsmanship is present in every detail – sometimes perhaps imperfect due to the natural conformation of the wood itself – but which gives each model a sense of uniqueness and belonging to the territory.
Bob Sdrunk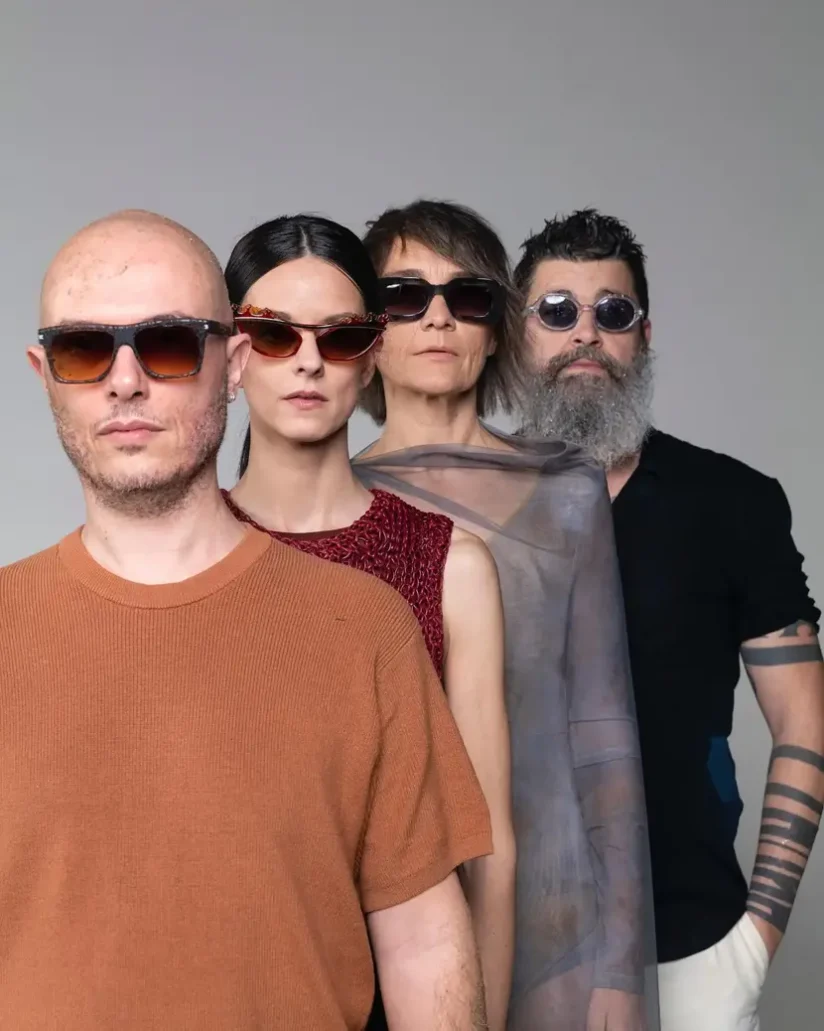 The distinctive feature of this brand is the meticulous care and attention to quality, which goes from the research of design, shapes, and innovative materials.
Every single detail of Bob Sdrunk is important and should not be overlooked. Many models for all tastes and needs. Glasses that don't follow fashion. Timeless and extremely versatile, but above all, the flagship of Made in Italy eyewear production.
Bob Sdrunk produces very varied models, united by the concept of originality, unconventionality, and the desire to offer the customer a product that enhances his identity and his character.
Bob Sdrunk is an idea that comes from a passion; is a line of eyewear born of two different cultures, the Latin one and the Anglo-Saxon one, which offers a captivating style.
Bob Sdrunk takes inspiration from different worlds, mixing everything with an unconditional love for fashion and design. The style is defined as "contemporary" but adding that touch of vintage that so much appeals to lovers of the world of two lenses. A great craftsmanship for a product of undisputed quality.
The style of the Bob Sdrunk line is defined by himself as a bit eccentric – but not self-centered – passionate about what is generally called "fashion", an abstract but very precise concept. An example? The JFK model: elegant and with a touch of eccentricity. With a retro taste, given the polka dot frame on a black base, a pair of gray lenses with a gradient effect are combined.
Snob Milano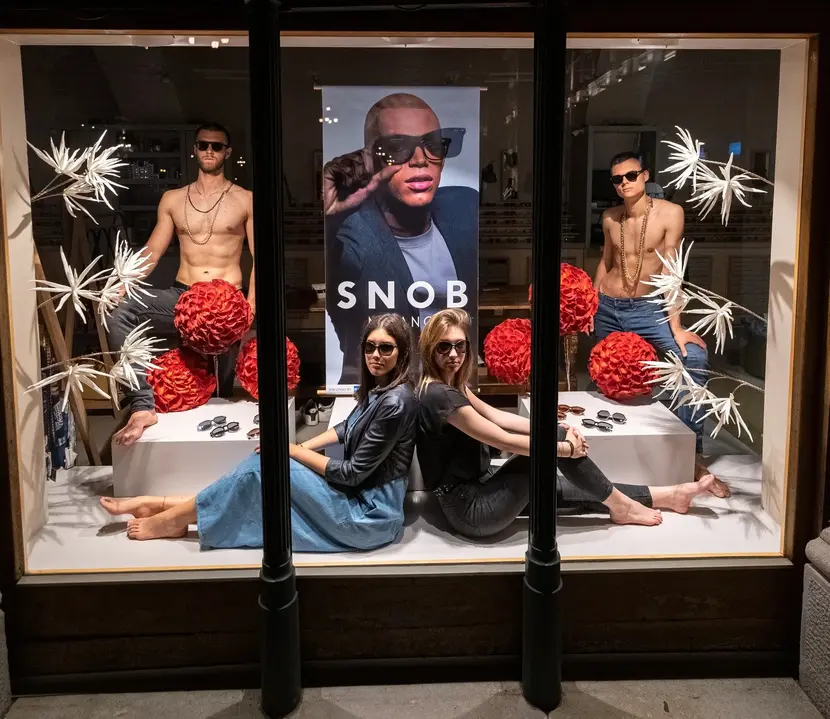 A new all-Italian brand that offers eyewear with a simple, essential, but very elegant design. With over 1000 models available in various colors.
The Snob Milano style is characterized by the innovative charm developed on the basis of traditionally consolidated shapes. Snob Milano's glasses are smart, captivating and entirely Made in Italy. It is a meeting among the masterful knowledge of Italian production, the development of new technical solutions and the creative culture of Milanese design.
Snob Milano is a pioneer collection of flat lenses, masks and magnetic clip-ons. Design, research and experimentation are elements that characterize the path and planning of this brand that has distinguished itself since its debut as a creator and forerunner of high-impact trends. In its short 6-year history, Snob Milano has in fact been able to propose new trends and new design languages with a view to a coherent evolution of the collection that focuses on the product and its users.
The collections are proudly and rigorously made in Italy. They are in fact studied and designed in Milan while the production takes place in the Varese district at Sordelli Franco Srl, a company with one century of history in the production of eyewear and which since 2007 has been able to grow as a distributor by continuously investing in quality and customer service.
Unique Design Milano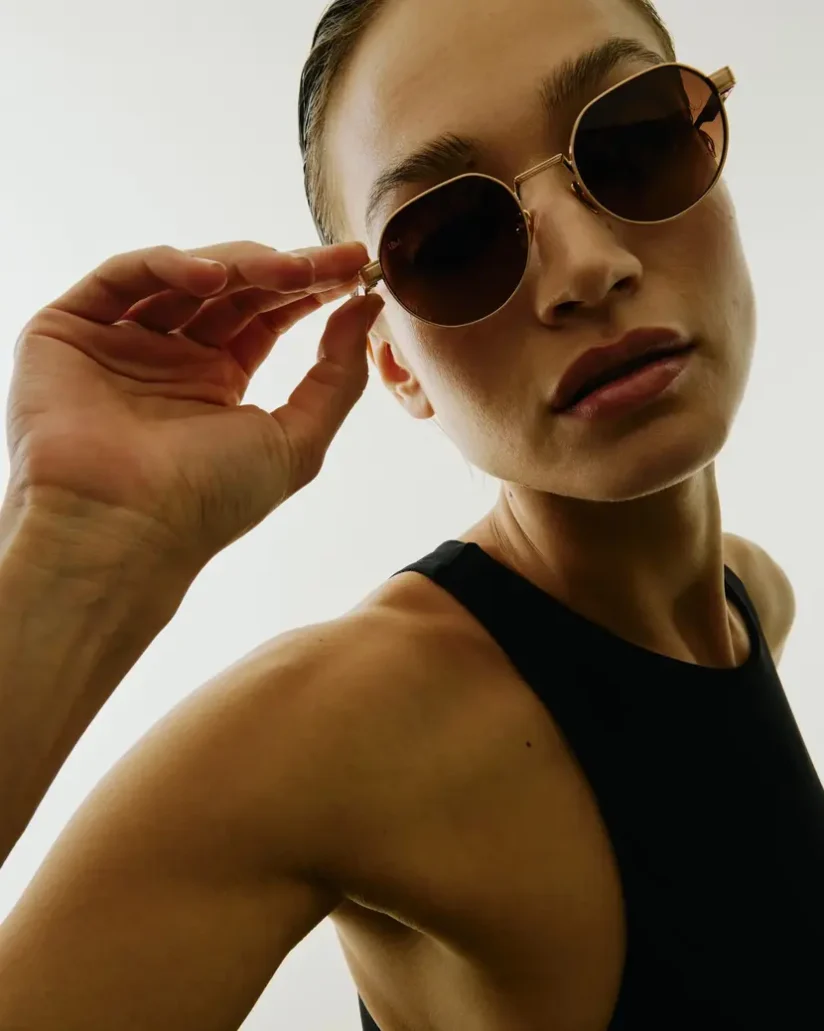 A youthful eyewear brand with products made exclusively by hand, with a glamorous and particular style that recalls contemporary fashions. Each pair of glasses is delivered to the customer in an artistic tube. It is among the best Italian glasses on the market.
Unique Design Mikano is the result of many Conversations on fashion, design, and cultural roots. Founded in Italy in 2018 BY Stefano Romanelli and Mattia Colleoni, it is one of the most ambitious brands of Italian acetate glasses, from optics to Sunglasses Collections.
The idea comes from the family interior design company of one of the founders, founded at the end of the 1960s and specializing in eclectic furniture and lighting made with overseas materials in, particularly marble glass and Italian Fabrics.
The brand reflects the DNA of the family, eternal globe Trotter's lovers of design Techniques, and the evolution of details. The frames of Unique Design Milano combine Exceptional craftsmanship with advanced production methods and embrace a choice of rich materials and bold geometric shapes.
Eclectic and irreverent, Unique Design Milano is a brand that shows a strong passion for art and design and translates Excellence with a passion.
Blackfin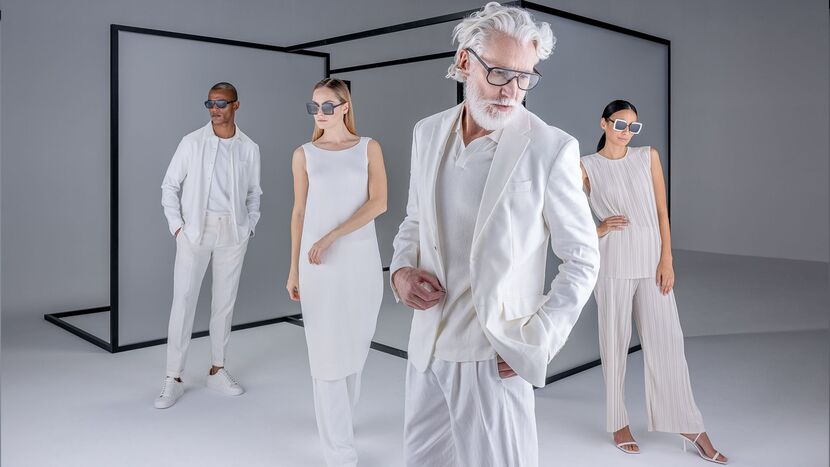 When it comes to Italian eyewear, you cannot fail to mention Blackfin, which is much more than an eyewear brand. It is all the commitment to creating masterpieces of style, technology and high-level engineering.
Each model is a small tribute to Italy: frames, design and aesthetics; everything goes back to the Country's art and centuries-old history. In fact, everything is made in Italy with exceptional technologies and high quality.
The beautiful Blackfin frames, made with extraordinary Italian craftsmanship, are of high design. The long experience in the processing of titanium is a strength that should not be underestimated.
The founder Maria Pramaor and her husband Primo Del Din were the first to make the first titanium frame. Since then, it has become the soul of their collections.
For more than twenty years, Blackfin has been using the purest titanium in the world and, together with all the secrets to model it, transforms it into elegant, comfortable and highly prestigious eyewear.
The incredible combination of lightness and strength is perceptible in any pair of glasses. Without forgetting elegance and comfort. Flexibility and the ability to adapt perfectly to any face are the characteristics that distinguish Blackfin glasses from all others. With decades of experience in the sector, Blackfin is becoming a well-known and appreciated brand.
Tavat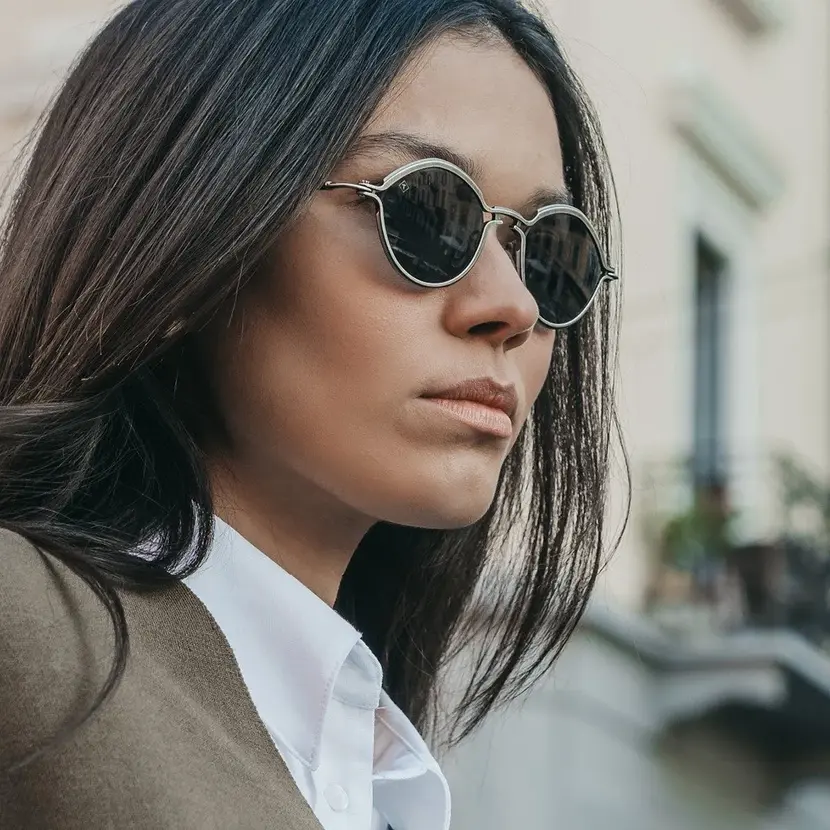 At the foot of Dolomites there is a place where comfort meets innovation. A place where Tavat has decided to push the boundaries of design and create angular frames, technologically advanced lenses, patented hinges and stainless steel temples. Tavat embodies all the best of Italian eyewear.
This family-owned company is not afraid to focus on small batch production. Indeed, this is precisely what has allowed Jeremy Baines, the founder of Tavat, to highlight the best artisans of north-eastern Italy since 2010.
Customers from all over the world are fascinated by how this luxury company manages to blend classic craftsmanship with today's innovative technologies. What they do not know is that precisely that eye turned to traditions is what makes Tavat glasses the most comfortable of all.
Despite being a relatively new company in the design eyewear sector, it is thanks to the attention to detail that it has managed to achieve success all over the world. From the start, Tavat's goal has always been to make a difference.
Just as every design should be able to tell a story, every sunglass frame should be comfortable, functional and stylish. Tavat works exclusively with small family-owned factories to focus on the details of each lens and frame.
L.G.R.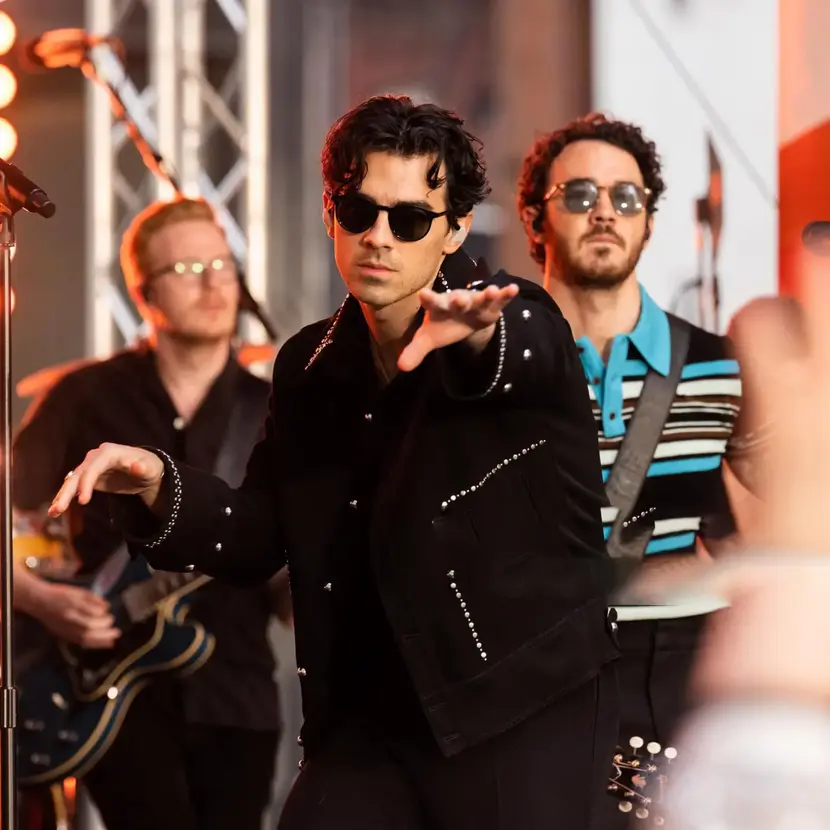 Luca Gnecchi Ruscone's life changed by chance in 2005 when he found a box of old sunglasses in his grandfather's old warehouse in Africa. So he started his challenge, and after tracking down the old craftsman who gave life to those glasses, he decided to create his own line of authentic and handcrafted frames.
The company we know today as L.G.R. was born just like that. Since then, the company has been very successful. Each product is entirely handmade by three families of Italian artisans. Each frame is designed with care, attention to detail and preserving a timeless charm. Each pair of eyewear embodies unrivaled passion, authenticity and craftsmanship.
It is this perfect balance between tradition and innovation that has allowed L.G.R to reach wide diffusion and loyal supporters all over the world. From the pages of Paris Vogue to the faces of renowned celebrities, L.G.R has certainly left its mark.
Carefully selected Italian acetate is a guarantee and, in fact, each product is resistant and long-lasting. Every single frame is checked and assembled by hand in small artisan workshops. And by doing so, L.G.R conquers where the large traditional eyewear companies fail to reach. But their experience doesn't stop at a simple frame.
The brand uses the highest level of optical clarity in the world, offering the most effective protection in the industry. Ancient craftsmanship or innovative designs, L.G.R always has something to satisfy the needs of its customers.
Look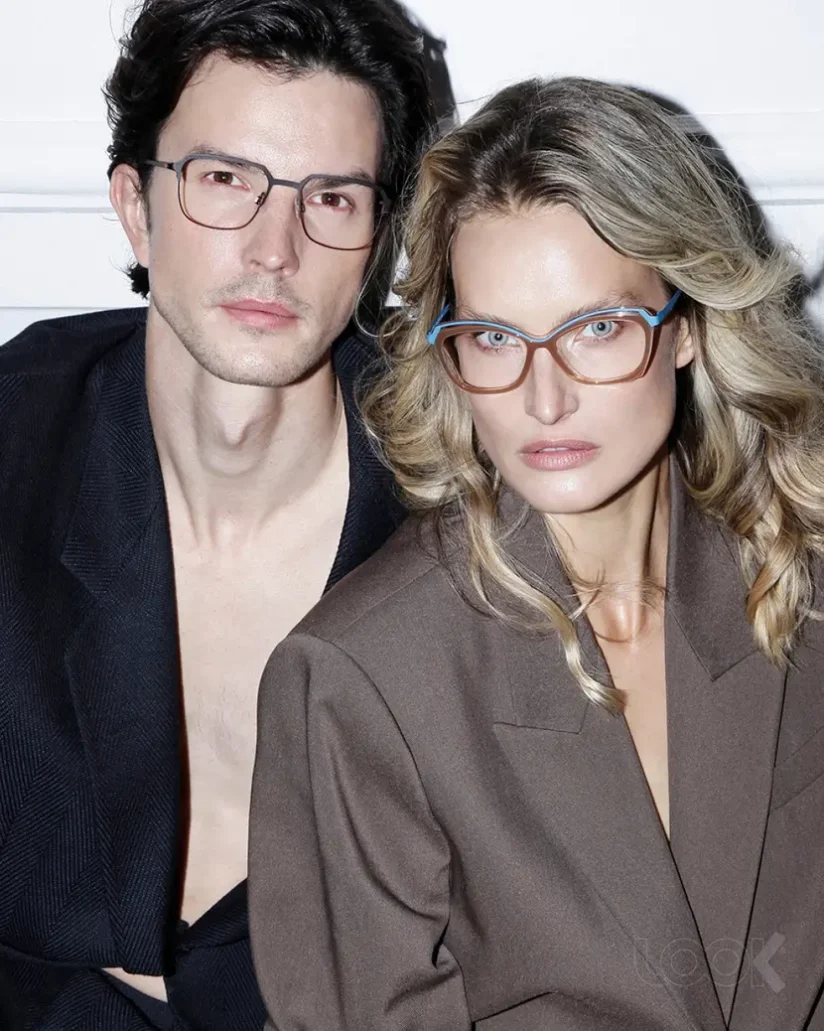 Look is not limited to making frames, but skillfully creates them for a completely revolutionary experience. Through comfortable designs, innovative technology and Italian craftsmanship, the main goal of the brand is to improve the life of anyone who wears them.
Born from a small laboratory in 1978, Look today is one of the greatest European leaders. Its unrivaled technology is what makes the brand one of a kind. The goal is research and development for the well-being of people.
It is in their Italian workshops that the designers create frames with which you can look at the beauty of the world in complete safety, while wearing the unmistakable Italian style. Look is therefore more than just an eyewear brand. It's a life style. A lifestyle sought after by consumers who are more attentive to the environment and sustainability.
The materials used come from suppliers who believe in environmental protection and respect the rights of workers. Tracing the production cycle of their materials is easy, so you too can be sure of their quality. The protection and safety of their lenses is something they are extremely proud of. Look is an elegant brand of excellent quality.
Res Rei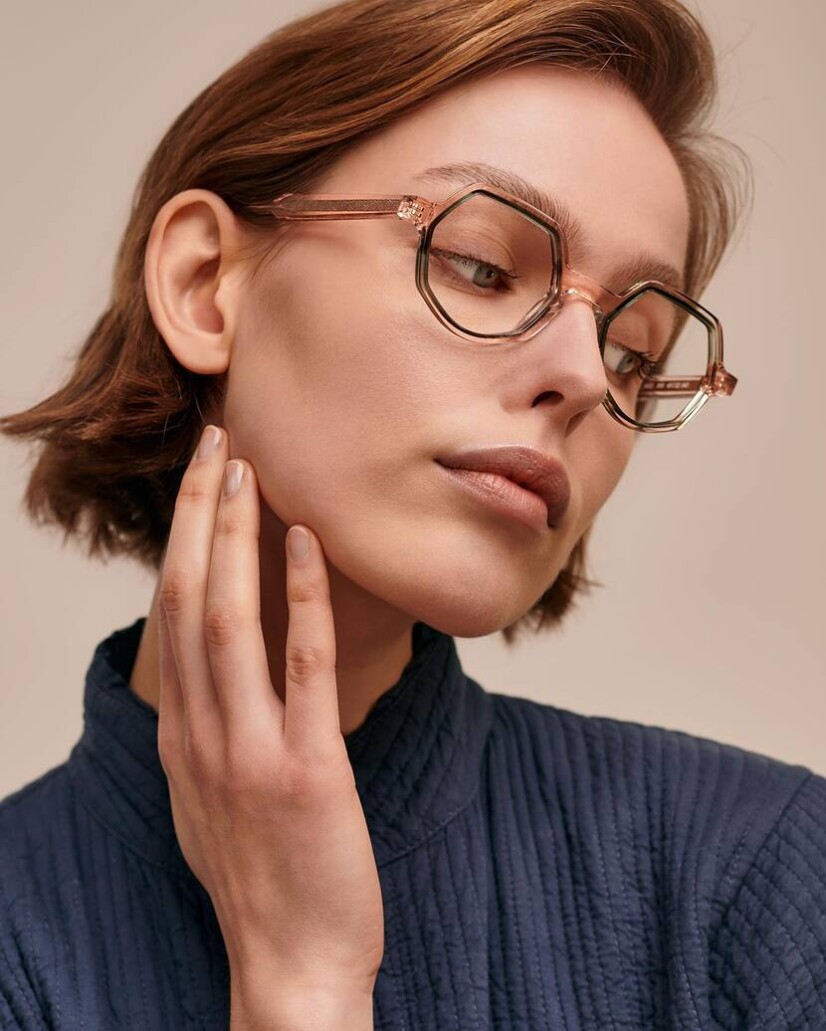 "Handmade in Italy with love". This is how they present their products to the world. This small but important phrase is printed on all Res Rei products. But on the other hand, nothing else could describe them better.
This all-Italian brand has been making eyewear since 2011. Each piece is handcrafted combining design and craftsmanship. Unlike fashions that are only passing through, glasses are the object that, according to Res Rei, makes us unique.
Res Rei is synonymous with passion throughout the entire production process. From the choice of raw materials to the attention to detail on the finished product.
From bright colors to sophisticated design. Passion is hidden in every single step. Res Rei is definitely a brand that stands out for its timeless beauty and out of any trend.
This need for individuality is both what influences their design and why more and more consumers are drawn to it. Quality and personality go hand in hand. Res Rei glasses are designed and manufactured in Italy.
Hapter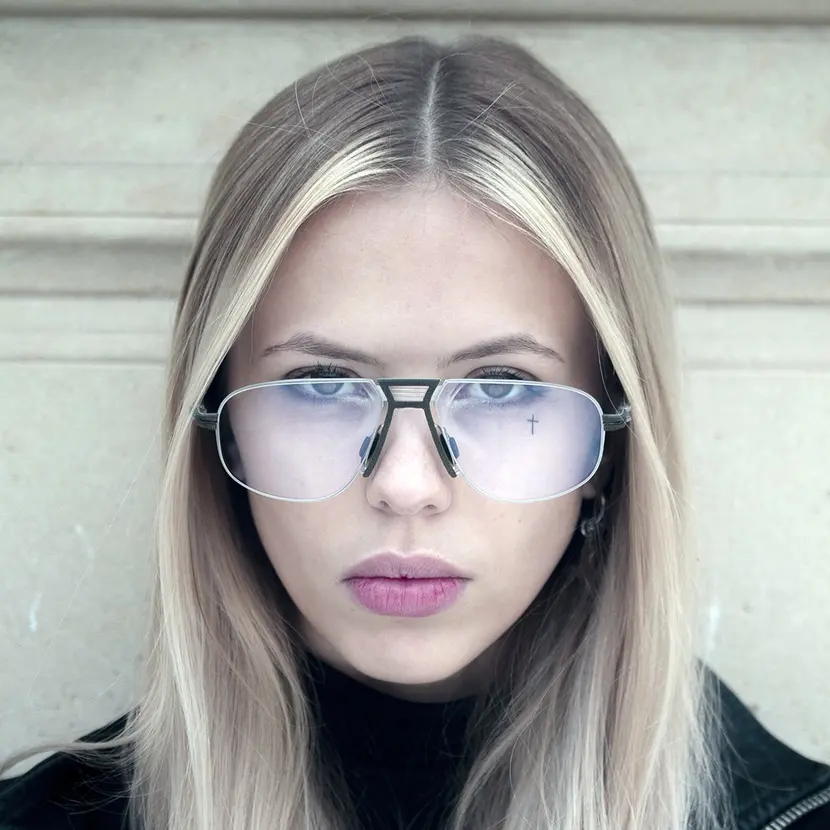 Belluno is synonymous with Italian eyewear par excellence. Today, glasses from this city are exported all over the world. Hapter was born thanks to the discovery of an old military eyewear from the Second World War. Robust. Minimal. Functional.
From 2013 to today, the search for resistant materials and first-rate production techniques has not yet ended. The result? A fascinating mix of functionality, aesthetics and quality.
Four years after the discovery of that military eyewear among the Dolomite peaks, Eric Balzan decided to found Hapter. Between iconic style and mountain dreams, that heirloom was crucial in the creative process: the combination of style and resistant materials gave life to what is now Hapter's workshop. Regardless of trends, Hapter is capable of setting the rules.
This Italian brand uses a wide variety of fine materials to make its glasses. Some examples? Stainless steel, handcrafted cotton fabrics and industrial rubber.
Its newly conceived products have gathered love, loyalty and acclaim since 2012. So, the list of the best Italian eyewear brands would not be complete without mentioning Hapter.
Persol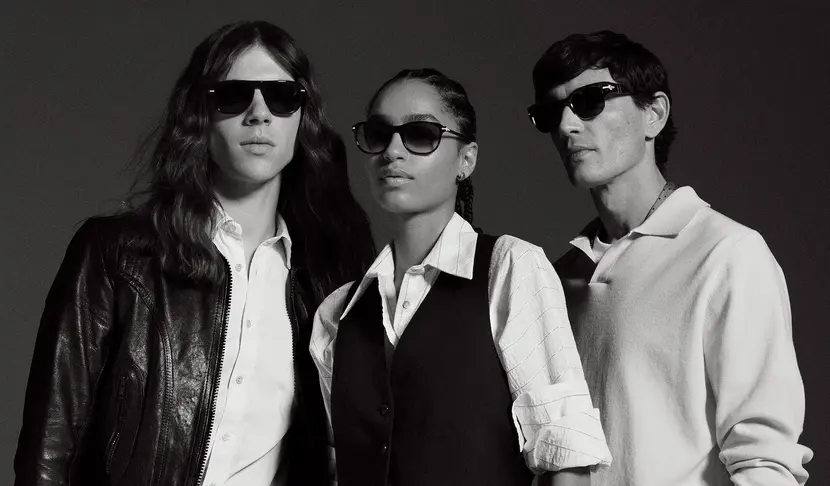 "For the sun" (for the sun). It is not only the literal meaning of Persol, but also what its design takes inspiration from. Founded in 1917 by Giuseppe Ratti, Persol created its eyewear to meet the demands of sports drivers and motorists.
A pioneer in the Italian eyewear market, Persol has developed and patented the Meflecto system, one of the first spring hinges ever made. Since then, Persol has relied on innovative technologies to present authentic designs and excellent craftsmanship to the world.
Designed and handcrafted in Italy, Persol glasses are recognized worldwide for flawless fit, high quality materials, refined styles and incredible transparency. What sets Persol apart are its timeless designs and that pinch of artistic craftsmanship. Persol glasses are the symbol of a unique style.
The eyewear sector has not been the same since Persol set foot there and if today it can also be found at selected retailers all over the world it is all thanks to the legendary history that it carries behind it.
Thanks to the skill of skilled craftsmen, each eyewear is made in Italy. Anticipating trends without limiting creativity, Persol has an iconic design.
Lightbird
Lightbird is a brand born in the valleys of Dolomites. Its products are made entirely in Italy: from conception to production, each step takes place in Italy. The designs, shapes and color combinations are full of decades of experience. The brand was founded by the famous designer Corrado Rosson.
The unique and innovative designs merge with its long tradition of craftsmanship to obtain exclusive, bold and aesthetically impressive products. Lightbird uses innovative lightweight composite materials that are not only built to last, but also comfortable and stylish to use.
The brand focuses on contemporary designs, inspired by classic and timeless craftsmanship. But Lightbird's goal is even more noble: to establish a link with the entire supply chain. Every source material or every optician in contact with the brand must have a simple and traceable relationship by anyone.
And it is precisely this that attracts consumers from all over the world. Thanks to this concept, all those who wear Lightbird immediately feel part of the brand.
Siens Eye Code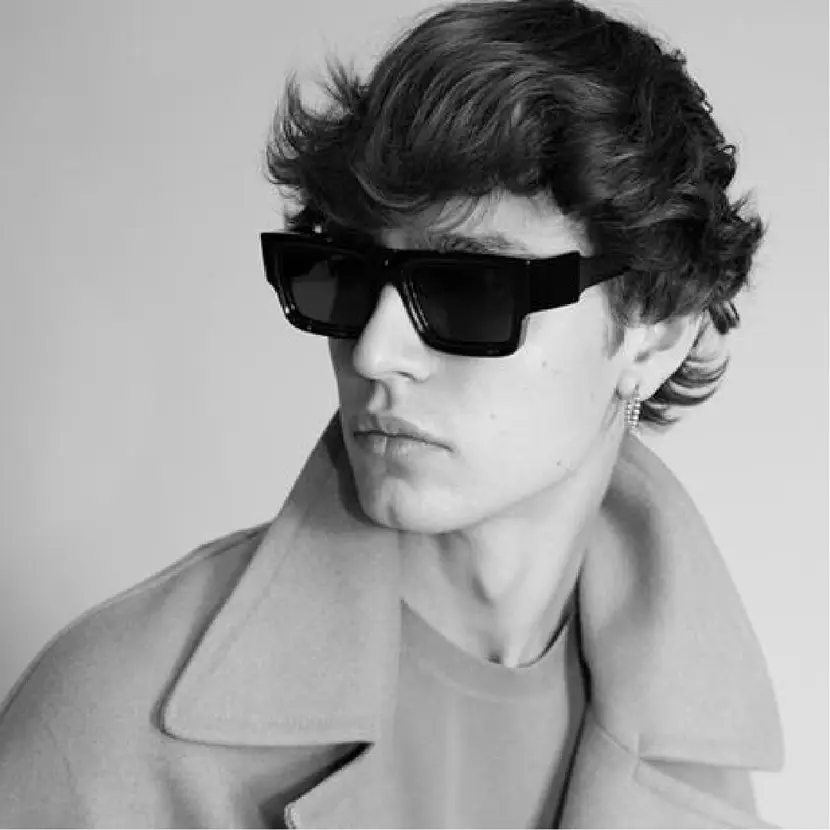 This is a one of a kind eyewear brand. Futuristic. Technologically advanced. Innovative. Sophisticated. Artistic. Unique. Certainly one of the best Italian eyewear brands. Stefano and Roberto Russo are the two designers who founded Siens Eye Code in Milan in 2015.
The brand they created has become a visual tool that bridges the inner and outer world, between the eye and reality. The whole world of Siens Eye Code could translate as "Everything is connected".
A new way of expressing the intertwining of human beings and nature, art and science, roots and the future. And this is exactly how Siens Eye Code frames are born: as a result of many small connections; from ideas to design, from art to architecture.
Everything is the set of everything, and this is how they develop their technologies. From the packaging with attention to the smallest details to the exclusive assembly system.
Yet that pinch of tradition, culture and high-quality Italian craftsmanship is always present. Thus, as the artisans behind Siens Eye Code lead the way through new trends, consumers around the world can show off the authentic styles of their high-tech and boldly colored frames.
LU.PA Studio
The intent of the founder, Lucia Pasin, is to create unique and original products, a perfect combination of technology and craftsmanship. Lu.Pa Studio Sunglasses are designed and manufactured by Lucia Pasin from whom the brand takes its name. All the patterns of the glasses are reproductions of paintings made entirely by the young designer.
Each eyewear frame has a unique design: the colors are unique and cannot be reproduced on other frames because they portray different image portions. A new reality in which the product is unique and decidedly original.
The materials and the design of LU.PA eyewear are a combination of technology and true artisan research.
Ozona
From an idea of Sandro Gonnella, developed in Perugia in 2006, a brand of Italian sunglasses was born. With attention to the smallest details, these accessories are real tailor-made creations, unique, and personalized.
The Ozona frames are the result of in-depth research that finds its inspiration in the world of architecture and art; these are unique frames of their kind for which very often experimental manufacturing and finishing techniques are used.
Every detail of the eyewear is designed together with the customer, after having met and talked with him. Only after understanding who is in front of you can you create the best tailor made frame. In the normal distribution chain it is almost impossible to find eyewear that fits perfectly to our face and that is able to reflect our way of being, our personality and the distinctive features that make us unique.
The sartorial aspect of Gonnella's creations represents the maximum expression of Italian craftsmanship and thanks to this very accurate customization, customers arrive from all over the world.
The history of Ozona eyewear is proof that, when craftsmanship is interpreted in a modern key and manages to find expression without sacrificing technology, Made in Italy triumphs and with it small productions with unique and precious characteristics.
---
Read also: