10 Best Italian Suit Brands
Fashion is the most recognized among the many industries in which Italians are known for excelling. Whether we talk about female or male apparel, there is no doubt that Italian knows what they're doing. However, if we focus on menswear, there is a specific niche where these brands have been mainly known for: suits!
Undoubtedly, Italian suitmakers have built the reputation of being the best producer over the years due to their originality, meticulous attention to detail, and exquisite craftsmanship. When streetwear dominated the runways, suits were the only thing constantly present regarding menswear. And how could it not be? A suit is the synonym for elegance and sophistication, something so simple yet mesmerizing, and a man with a suit on is always something to look for.
In the past, wearing a suit was often limited to certain occasions, but nowadays, many men wear them daily. For example, if we are talking about a workplace with a dress code, men might go for a simple suit; but if we are talking about a particular circumstance, a handmade Italian suit might be the best option.
Possessing a suit that the experienced hands of Italian tailors have realized is something that has been linked to style and richness for years. If early on, wearing a suit was strictly linked to formal occasions, the number of men who prefer wearing suits rather than a simple pair of denim and a polo shirt keeps on increasing. But those not used to wearing them might think that dressing up in a suit can be uncomfortable when it is the other way around.
With fashion trends changing over the years, getting a suit will never be seen as something to regret as it is timeless and never goes out of style.
So, if you are considering purchasing a suit, you might want to opt for a quality one that will last for years. You can buy a ready-to-wear suit or get one through the made-to-measure service. Choosing among different fabrics, patterns, styles, and fits is possible. Among the many fashion brands making a name for themselves for their high-quality materials and fit, the top brands can only be found in Italy.
Whether you are in Italy or on the other side of the world, these brands have been making a name for themselves by offering excellent products and attentive made-to-measure services for every type of client, even the most demanding one.
BRIONI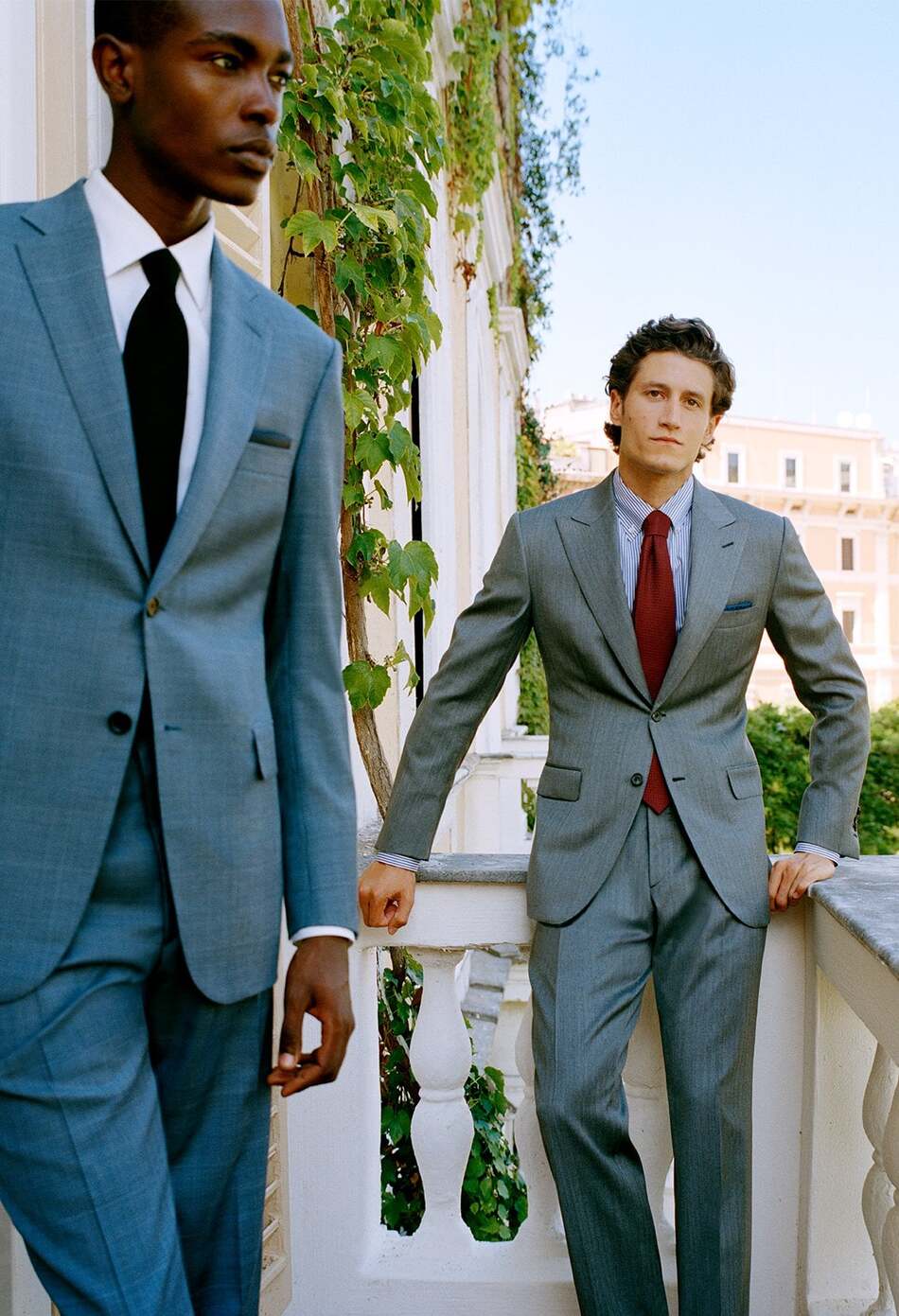 We could not start our list without talking about Brioni, the Italian fashion house founded by the Italian tailor Nazareno Fonticoli, and the entrepreneur Gaetano Savini. The brand is known worldwide for the sale of hand-crafted suits. So is it said that every influential and respected man possesses at least one Brioni suit.
This Italian brand is the synonym of elegance and high-quality materials and particular attention to detail, all aspects that have made the "Made in Italy" something unique that differentiates Italian fashion worldwide.
Every Brioni suit is realized with meticulous attention to detail, and it takes nearly 23 hours for the tailor to come up with a perfect, impeccable one. Over the years, the brand has been chosen to dress up iconic movie figures such as James Bond and Dan Brown's iconic character Robert Langdon.
CANALI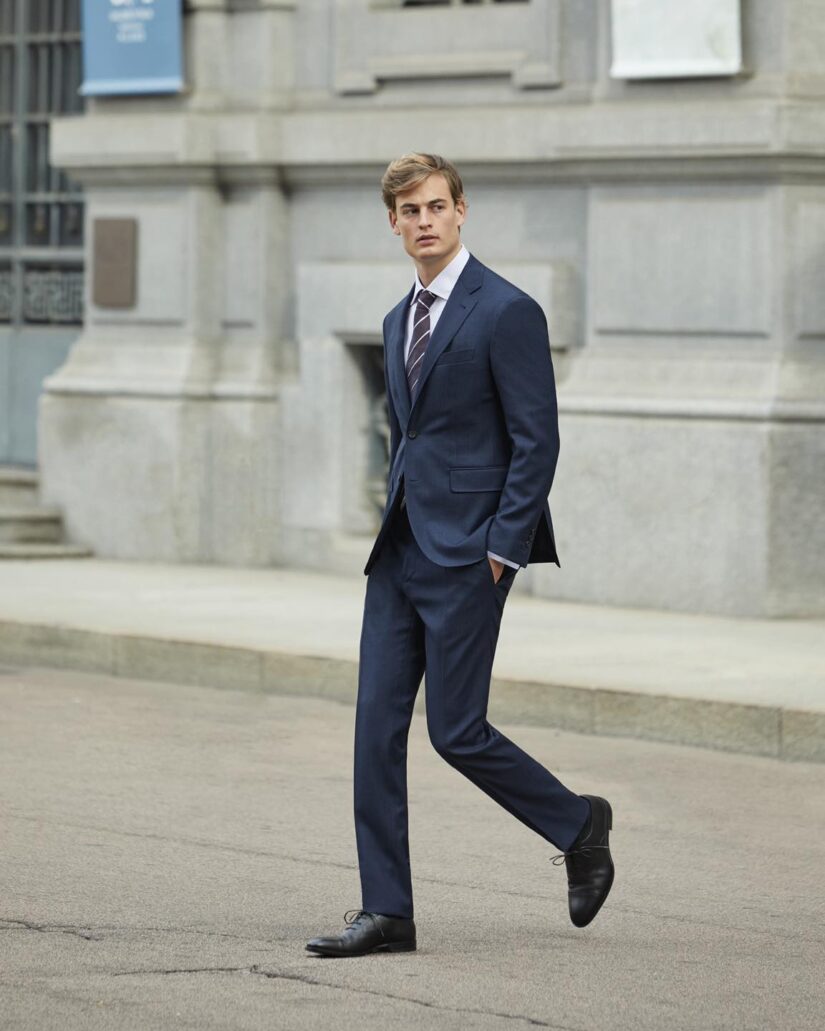 We cannot live out the family-run company that, for nearly 90 years, has been in the business of suits. Each piece of the Canali Collection is made with two values in mind: craftsmanship and quality.
There is no doubt that a man that chooses to wear Canali, is a man that understands the importance of wearing an outfit that has the right fit, that is elegant, that can be worn for any type of occasion from a laid-back day in the office to a glamorous cocktail party.
A Canali suit is a must-have for any man that wants to transpire elegance and sophistication.
KITON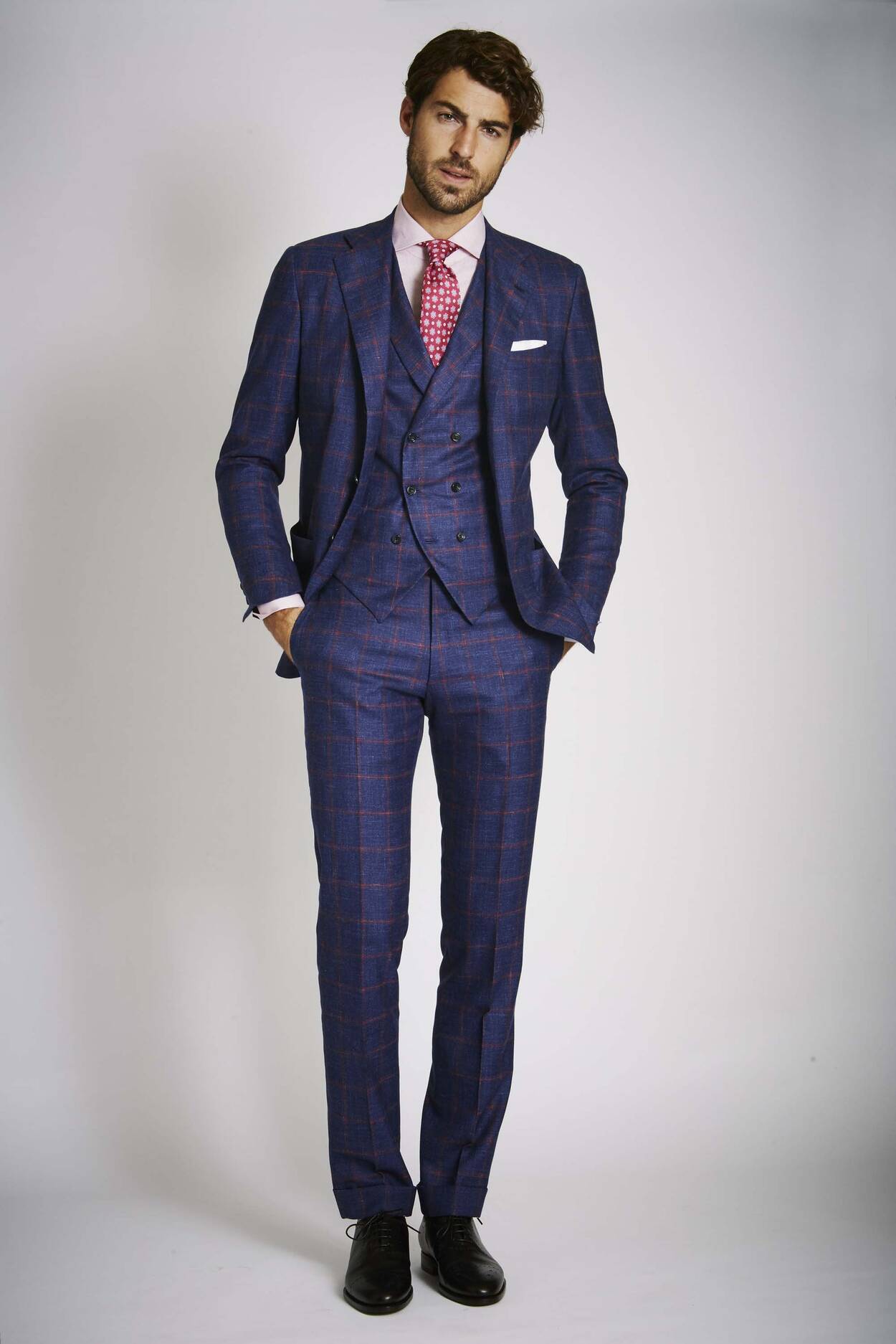 When it comes to fashion, there is not only one type of suit, but there are actually many more that differentiate them for the style, the fabric, or even the colors. Now, purchasing a Kiton suit might be the best option if you are after something luxurious and expensive.
The brand finds its roots in Naples, the Italian city that has been known for a century for the craftsmanship of the Italian tailors able to combine design and luxurious fabrics and create a one-of-a-kind piece of apparel. The company was founded in 1968 in Arzano by Ciro Paone.
The brand has become known as synonymous with high Neapolitan tailoring, and for every man that wants an actual handmade Italian suit, a Kiton one will be able to satisfy even the most attentive and demanding man.
ERMENEGILDO ZEGNA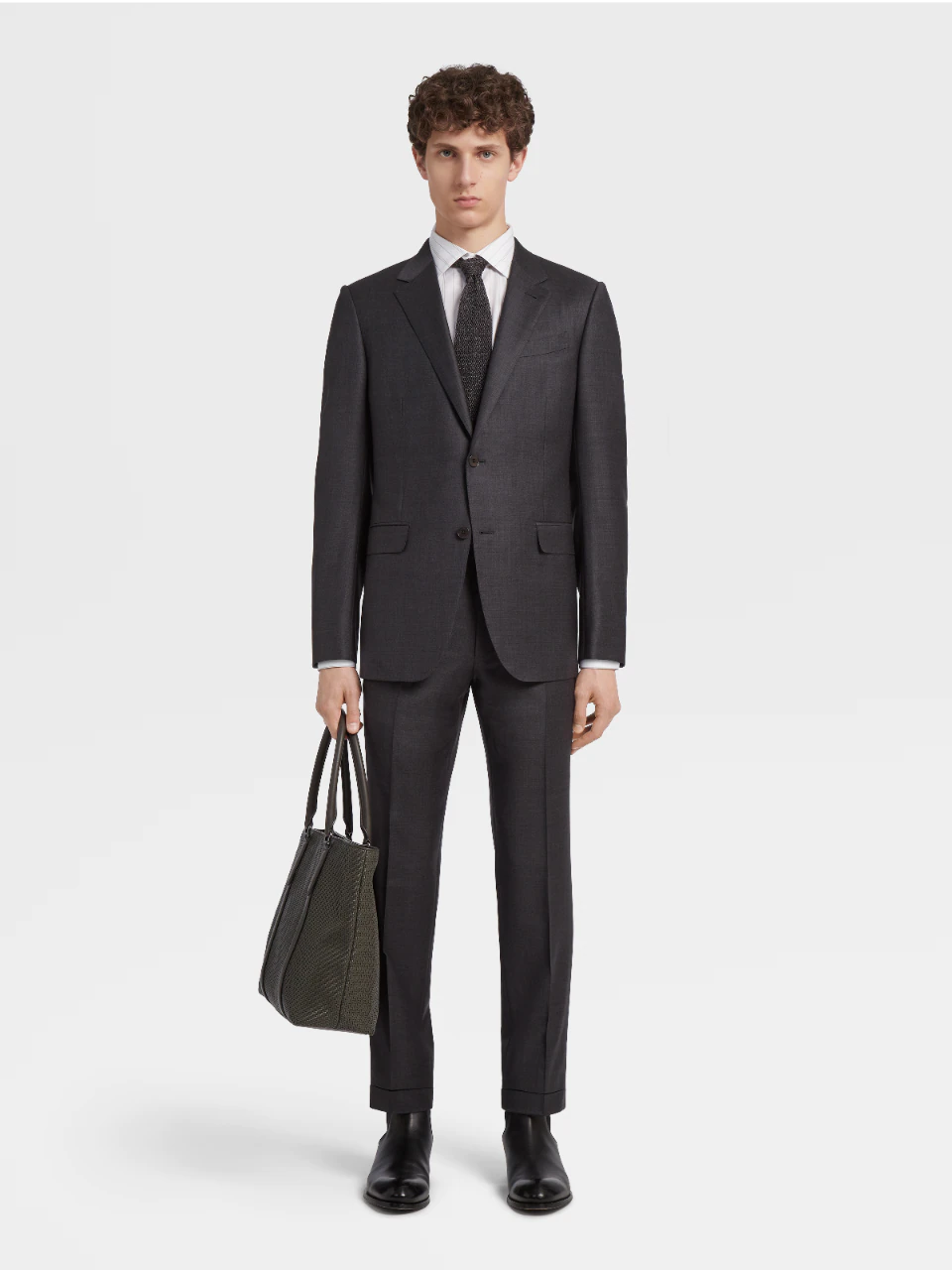 Founded in 1910, Ermenegildo Zegna is one of the oldest and most respected Italian brands. The name has become known for the high-quality fabrics used to realize unique suits.
For a high-quality suit, tailors need to use the highest-quality textures; therefore, finding the best available materials is very important. This particular attention to fabrics started a long time ago, since the brand's establishment when the founder Zegna started to source wool directly from different countries outside of Italy. This, along with modern machinery, helped the brand create a foundation.
Fast forward to these days, and Zegna keeps on exporting valuable fabrics and designing sophisticated suits. You might be delighted to hear that many Hollywood celebrities pick suits from Zegna!
BOGLIOLI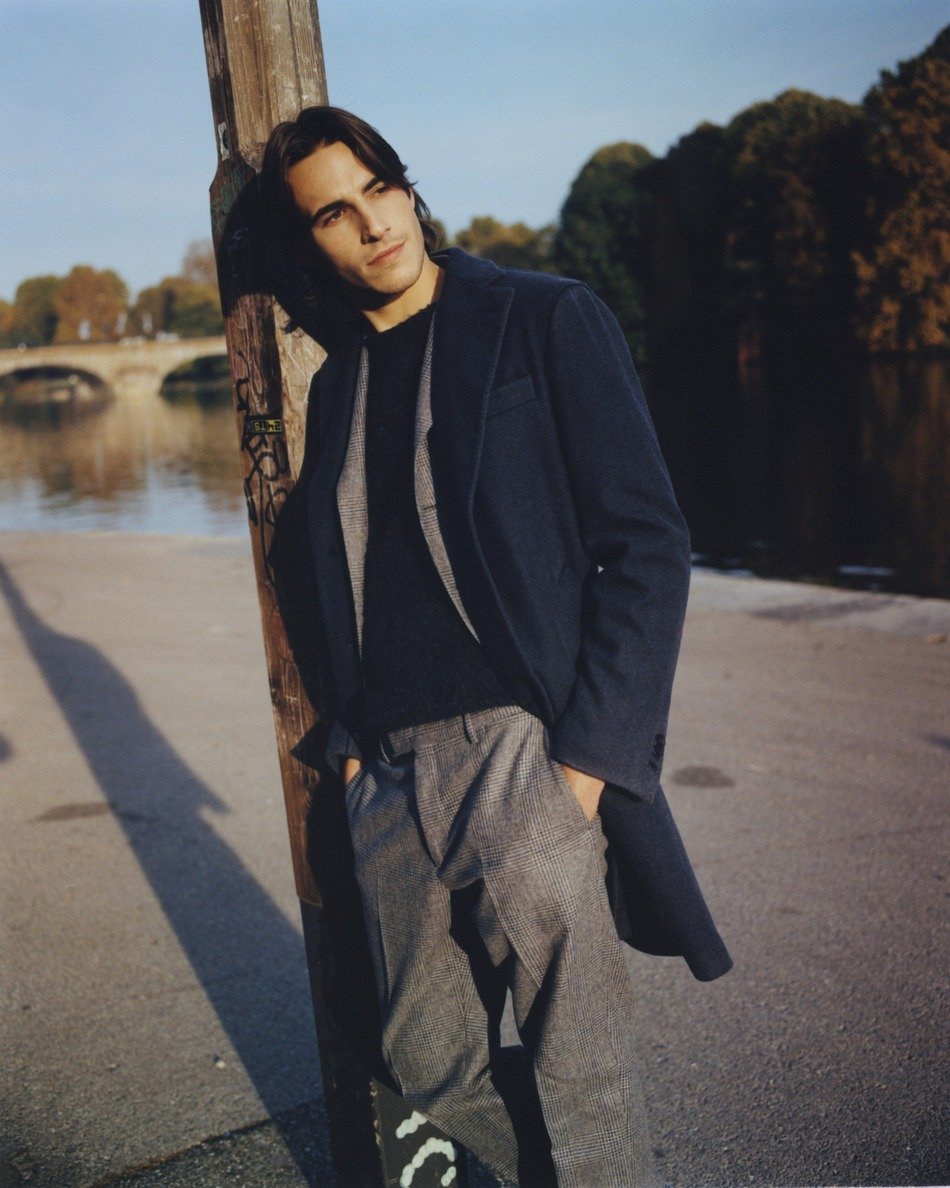 Many brands are known for their high-quality suit, but each man that values quality always ends up purchasing an Italian one. The attention to fit and materials have been putting Italian brands under different light and this goes for Boglioli as well.
When male customers decided to invest in a Boglioli suit, they know they are getting a suit that is designed and made by a brand that values quality control to the next level. This brand is exceptionally known for the creation of suits that can be easily worn during summer thanks to the breathable virgin wool. If you live within a country where the temperature is always high all year long, investing in this type of suit is the best option! You will never have to give up style, even when it is hot out there!
BRUNELLO CUCINELLI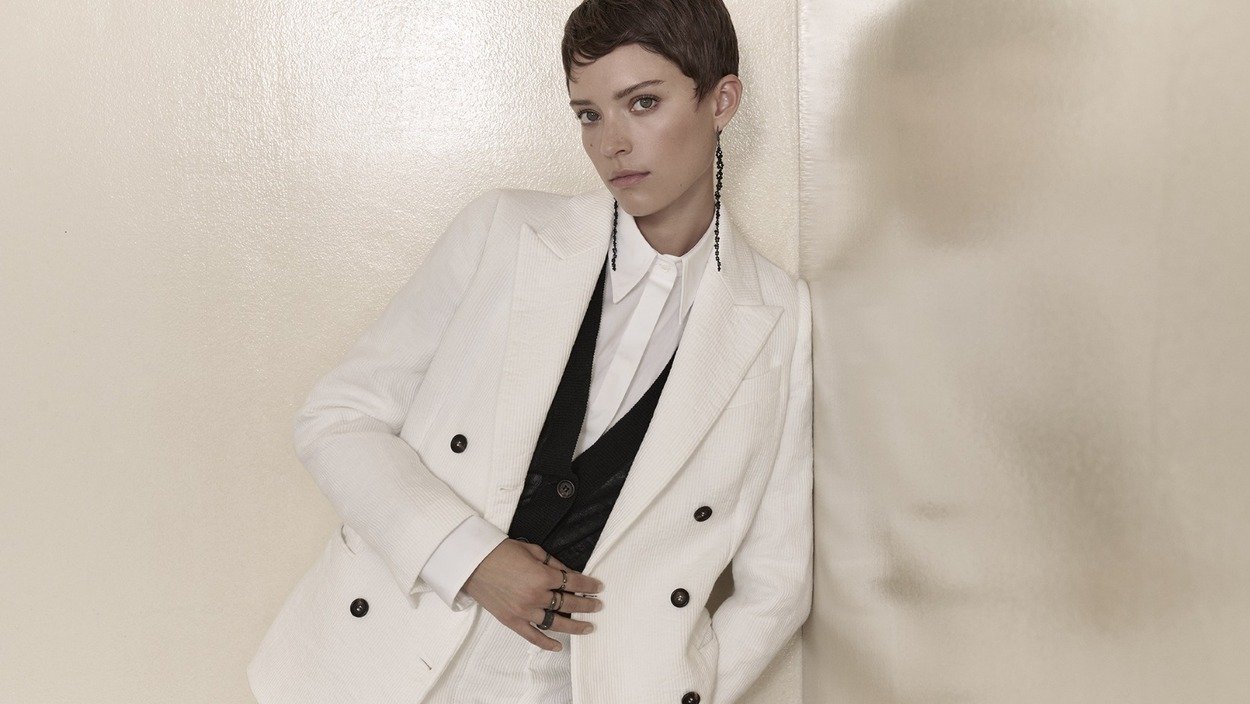 Known as the King of cashmere, Brunello Cucinelli is an Italian Brand that for decades has been known for realizing not only high-quality apparel with the finest wool but as well as luxurious Italian suits. These are not only realized with the finest materials but with deep consideration for ethical production.
The family-run business comprises hundreds of skilled artisans that have contributed to cementing the reputation of the brand. If you are a man looking to purchase a suit, getting a Cucinelli, one will allow you to wear an outfit made by the hand of experienced artisans that use prestigious researched materials purchased all around the globe.
ETRO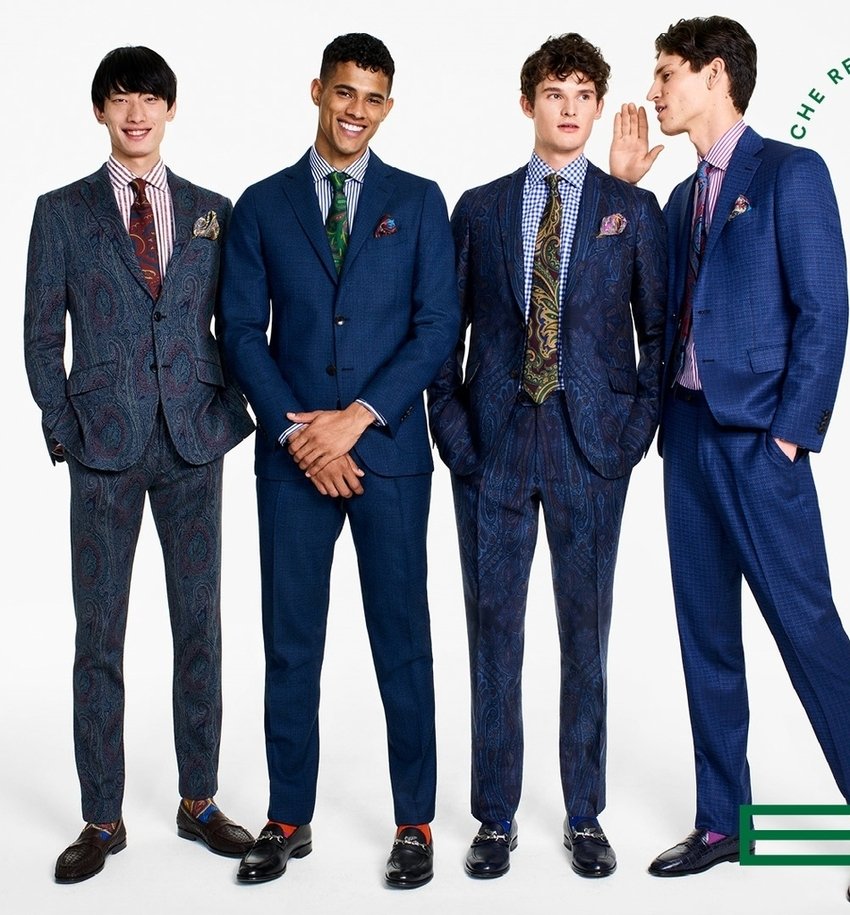 If you are looking for a suit, that does not have the feel of a classic one, more like something edgy and hippy, Etro is the brand to look for. The Italian house has become known for its designs that take various inspirations from the 60s and 70s which has helped the clothing brand distinguish itself from all the others.
Etro is particularly known for the paisley patterns which have become the distinctive trait of the Maison. Everything started after a trip to India, where Gerolamo Etro got to know and see this motif. He diced then to reproduce it and applying to its collection. No one could refer to Etro without talking about this new motif from that moment.
Choosing a suit from Etro is the perfect option for those who love to wear something unique with a vintage feel. Etro is a brand that combines uniqueness with the best Italian tailoring experience.
LARDINI
Lardini is a relatively young brand compared to the previous ones, but that does not mean that they do not know their doing. The company was founded in 1978 by the Lardini brothers in Foltrano, near the city of Ancona.
Those familiar with the textile sector often hear the name as the brand is responsible for manufacturing the men's tailoring of iconic houses such as Versace, Ferragamo, and Dolce & Gabbana.
Since the first collection launch in 1998, the brand has found its place among the several male brands that have been dominating the menswear collection, particularly the suit section.
Purchasing a suit from Landini means possessing an item made according to Italian tailoring tradition and passion for beauty and sustaining a relatively young company that has built itself on the foundation of traditions.
CORNELIANI
No brand screams Italian man as Corneliani does when it comes to actual Italian suits. This menswear brand has become known for distributing some of the most elegant and sophisticated Italian suits.
The fame of Corneliani suits can be seen in over 80 countries, where clients can purchase high-quality suits throughout the many available boutiques. It's made to measure service, which is the perfect option for those who want a suit made according to their style and desire.
Highly skilled tailors travel worldwide, bringing their know-how to service clients from politicians, celebrities, and royals. Purchasing a Corneliani suit is the best investment a man could make for his wardrobe.
PAL ZILERI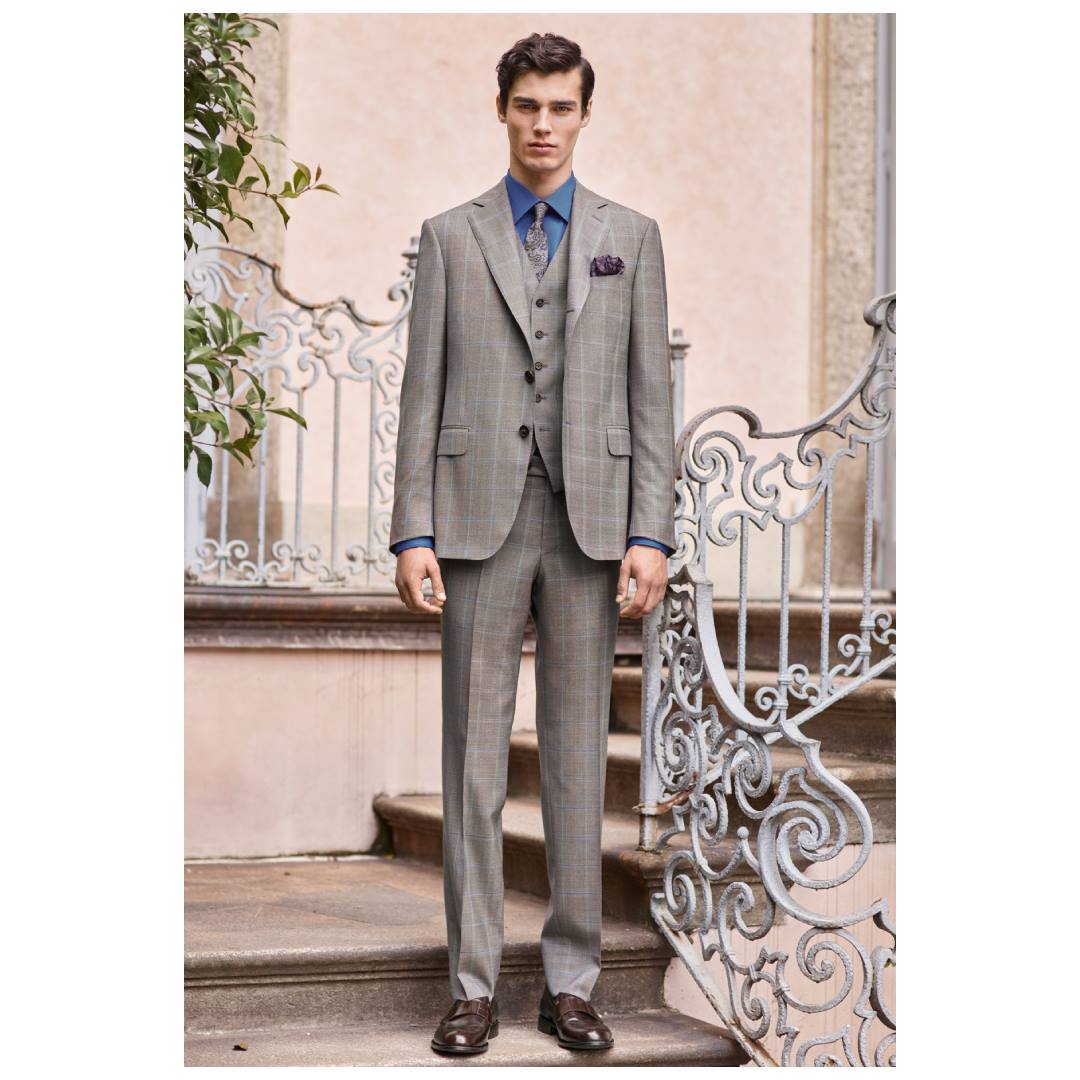 A brand that every Italian gentleman knows, a brand that has been the highlight of many ceremonies. When it comes to weddings and Christening, every man out there should be wearing an elegant and sophisticated suit.
So, if you are looking for an outfit that will make your guests speechless, Pal Zileri is the best choice. The brand founded in 1980 is a name that combines traditional Italian tailoring with a passion for culture, art, and, most importantly, craftsmanship.
For nearly 42 years, the brand has been dressing up celebrities and royals, but the aspect that differentiates the brand is it's iconic made-to-measure. Each customer can pick among different samples of garments, style, fit, and everything can be customized according to each person's needs and wants.