11 Best Italian luxury bedding brands
Sheets are one of the most important elements in the bedroom, both for heating during cold winter nights and for adding a touch of elegance to the furniture. Single, large, or double, there are so many models available.
And the quality is always very high. For example, cotton is very resistant; it remains intact even after frequent use. This type of fabric is good for the summer season, while flannel is preferable in the winter.
The advantage of such materials is to be natural and do not hinder transpiration, as well as keeping the heat constant under the blankets.
The market offer is wide: you can range from colors and patterns to make the bedroom more beautiful and welcoming. You can opt for light shades such as orange or green to give it liveliness, while a touch of elegance can be achieved through black or dark blue.

Suppose you do not like the sets of already matched sheets. In that case, you can individually choose the upper sheets with corners and pillowcases to create all the combinations the imagination suggests.
Let's see now what are the most important Italian luxury bedding brands.
Frette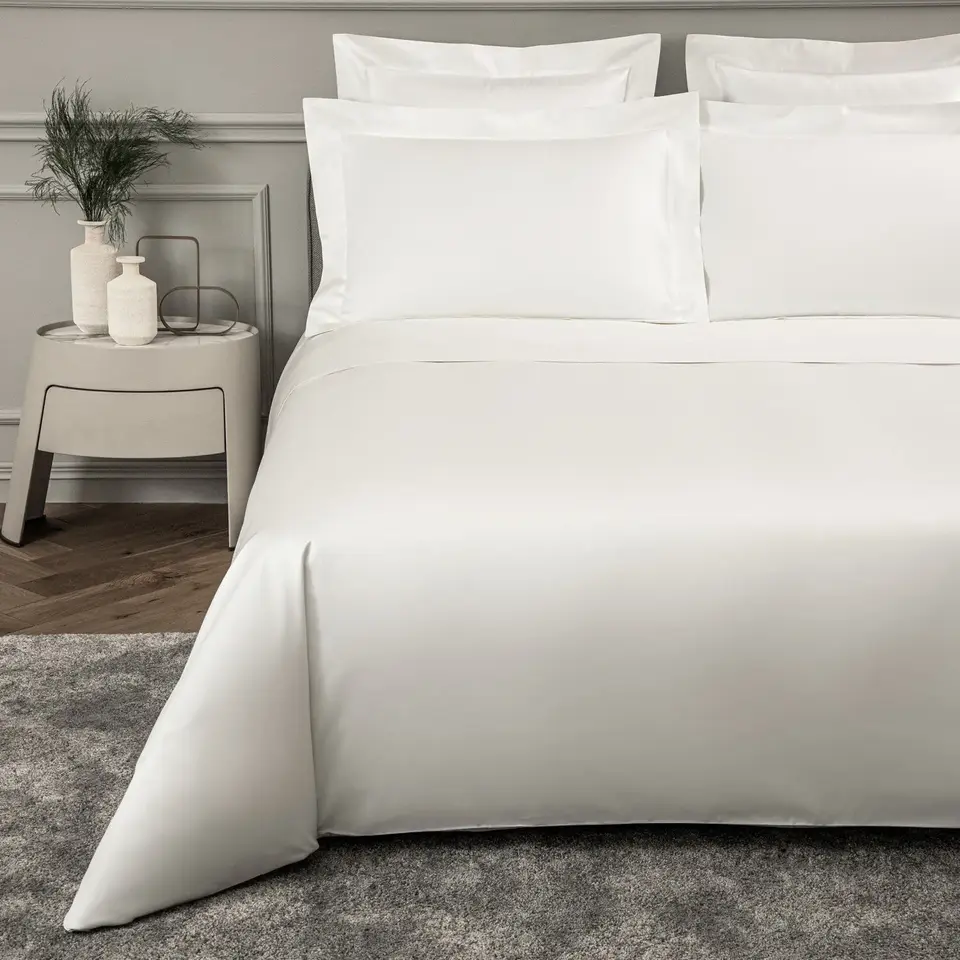 Since the 1860s, Frette's goal has been to make superior quality household linen. The bed sets produced in Italy are made with the best raw materials and finished with great care and attention. Each bed set consists of a top sheet, a bottom sheet, two pillow cases or two square pillow cases.
A wide range of fabrics is available to make the bed as cozy as a nest: from fresh and breathable linen to light poplin cotton, from crisp to the touch percale cotton to shiny cotton satin.
With their sober or lively color combinations, patterns from the simplest to the most elaborate, elegant jacquard, and delicate details, Frette bed sets are a guarantee of impeccable quality and versatility for a truly unparalleled experience.
Twice a year, Frette presents new collections that focus on new colors and original motifs inspired by the world around us.
Bassetti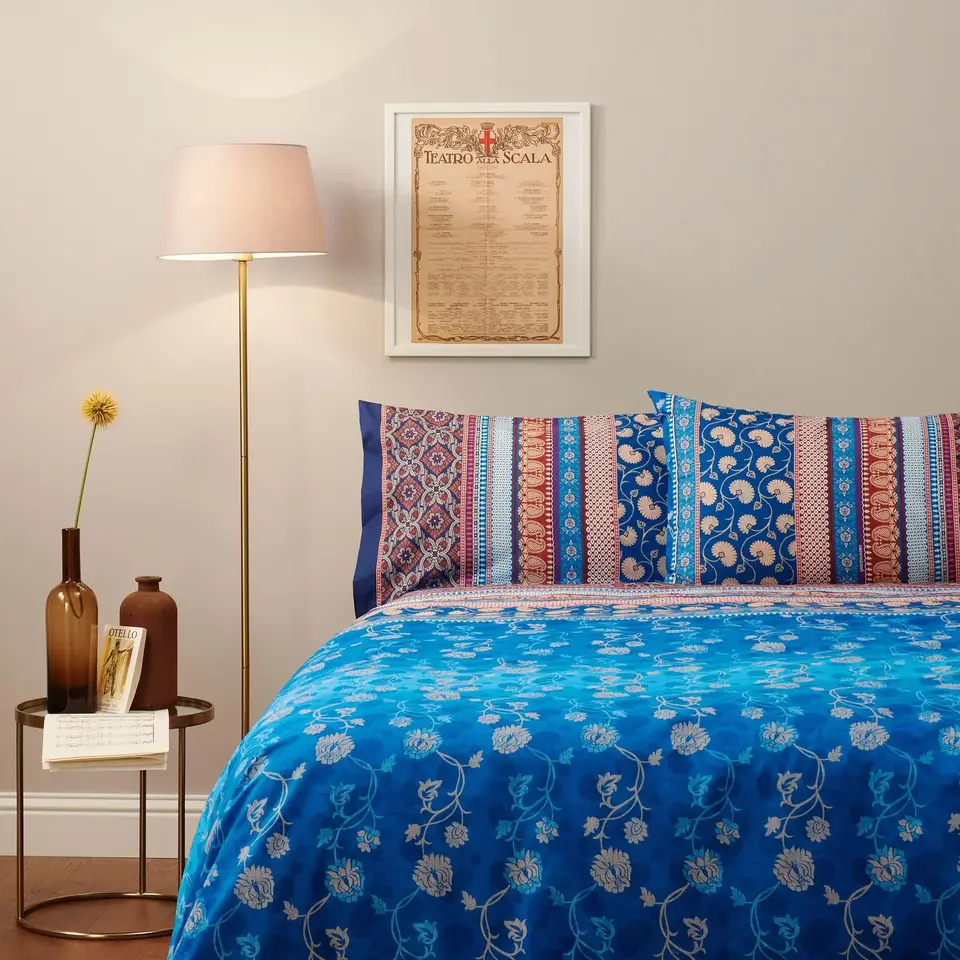 Bassetti is an Italian company that boasts a long experience in the field of high-quality cotton linen. Another distinctive feature of Bassetti sheets is the prints, characterized by intense and lively colors that can give a new and original style to the bedroom regardless of the stylistic imprint of the furniture.
The brand is a guarantee of 100% cotton fabrics, pleasant to the touch and that wrap in a soft embrace. Bassetti products represent the Made in Italy par excellence, made entirely in Italy, according to the almost century-old tradition of producing high quality linen.
Bassetti offers household linen with hundreds of products such as quilts, duvets, sheets, pillows, bedspreads, bed covers, duvets and duvet covers.
Caleffi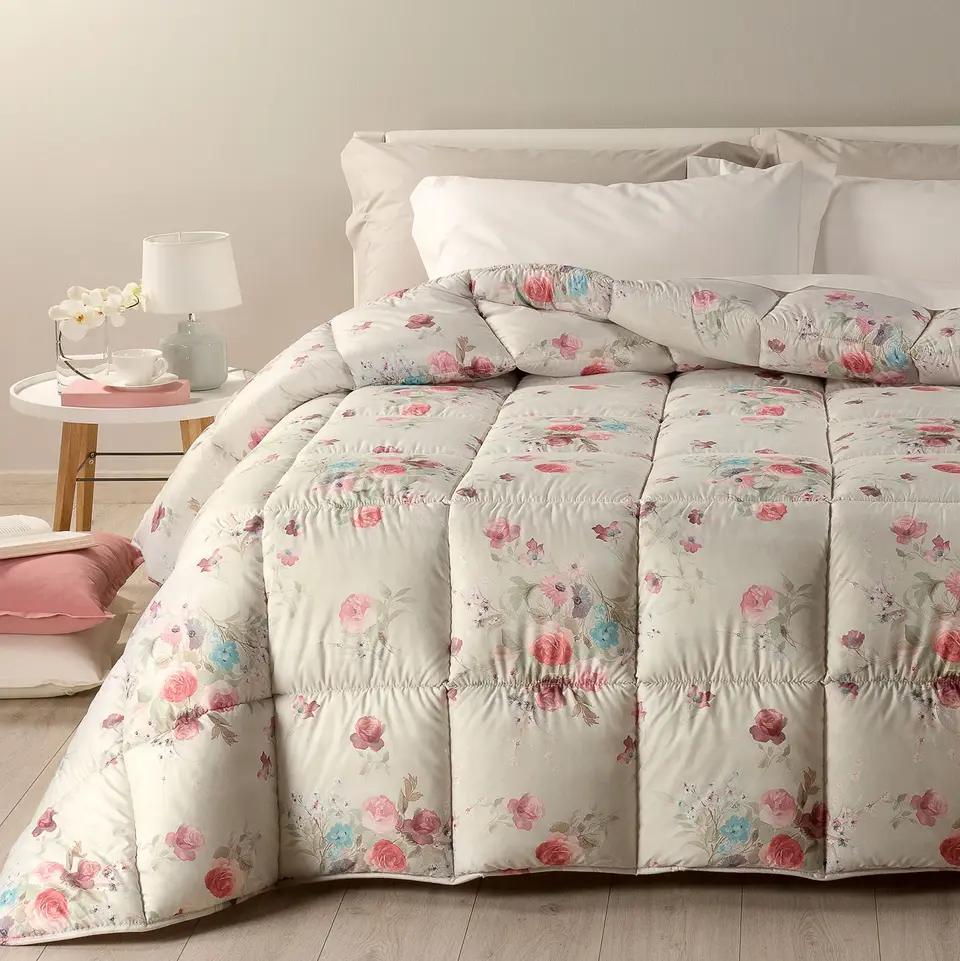 Caleffi signs some of the most popular home textiles ever, focusing on finishes and persistent quality. Wash after wash; the fabric becomes softer and more enveloping. The fabric and the colors used to color it are suitable for direct contact with the skin.
They do not even fade in washing, and the certification that certifies their non-toxicity is appreciated. You can count on the persistence of the decoration that does not fade or lose appeal even after many washes.
The Italian style is unmistakable for the attention to detail and the quality of the materials.
Only hypoallergenic fibers are used for the perfect rest of the whole family. Choosing Caleffi, therefore, means creating a special atmosphere in the bedroom.
Les Ottomans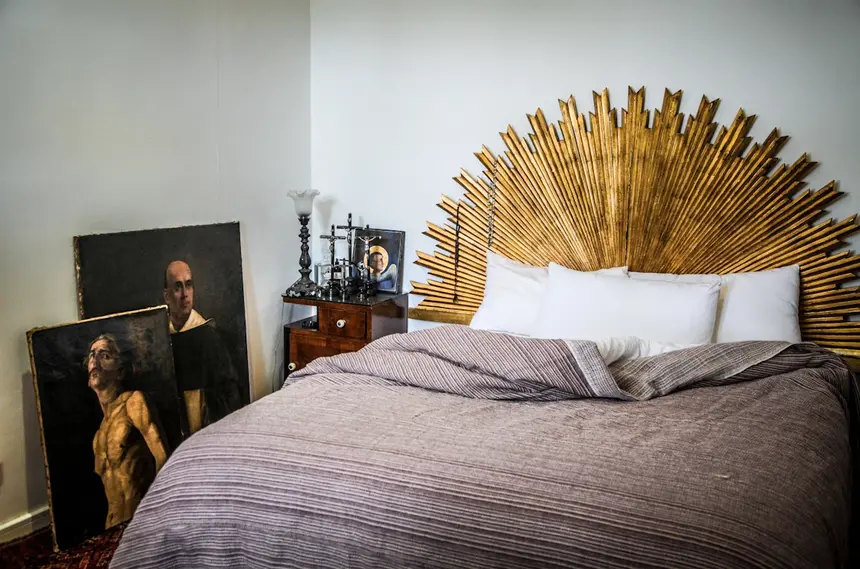 As you can guess from the name, Les Ottomans was born from the passion of its founder – Betrando di Renzo – for Turkey, its bright colors, and its fantasies. The online shop is extremely rich and includes wide and colorful proposal cushions, tablecloths, rugs, and lampshades to give the home an elegantly exotic and colorful touch.
A bridge between East and West was built on silk wefts. Les-Ottomans captures the charm of Turkey, its mystery, and its traditions through an artisanal intertwining of matter and history.
Accessories that go beyond the classic concept of ethnicity to become small masterpieces made entirely by hand in silk, with infinite attention to detail.
Once Milano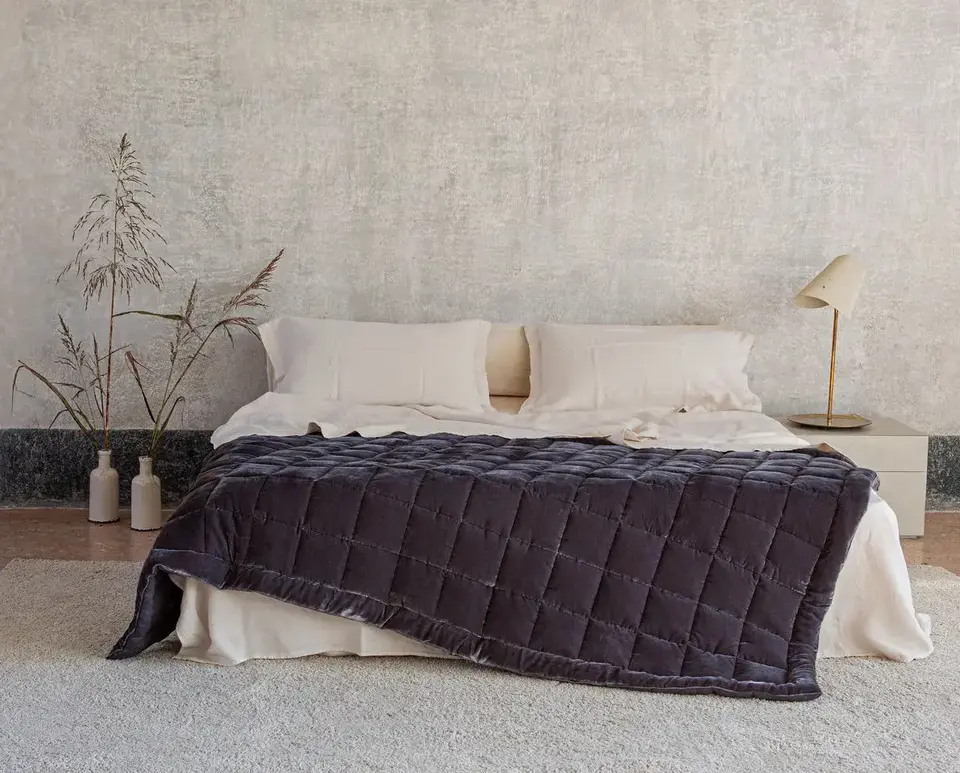 If you are looking for a sober and contemporary luxury textile and linen brand, Once Milano could be for you. The textile articles dedicated to the bathroom, kitchen and bed are mainly made of linen by expert Venetian artisans, with a wide palette of colors.
Furthermore, for the most demanding, it is possible to request, to order, bespoke pieces with personalized embroidery or monograms.
Once Milano also celebrates the culture and processing of linen with collections that enhance this noble yarn through contemporary textile proposals and desaturated tones that dress the house starting from simple everyday gestures.
Fazzini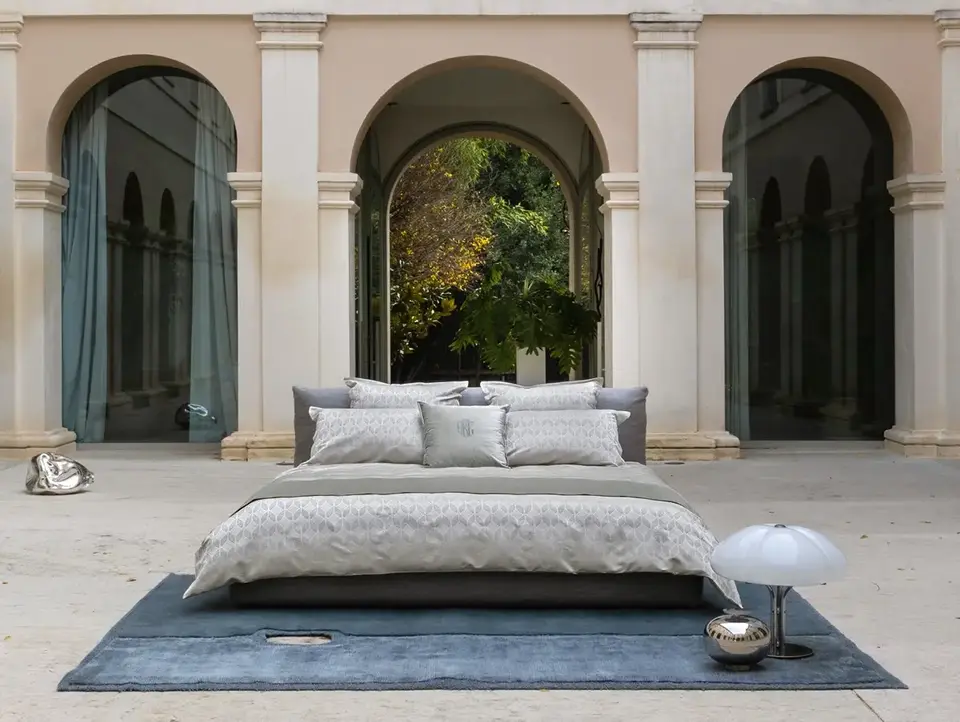 Fazzini is a historic company – founded in 1976 but with a long family history linked to textiles since the early twentieth century -, with a dense network of collaborations in the textile district north of Milan, for a 100% Made in Italy production.
The credibility acquired over the years has made it a leading player on the Italian textile manufacturing scene and a top-quality partner for exports abroad.
A winning recipe that has allowed Fazzini to present itself in the Italian home textile manufacturing scene as a protagonist and increasingly sought-after reference for the high-end shop.
Fazzini proposes to export as a partner of absolute quality, guarantee, and authentic expression of everything that makes up the charm of "Made in Italy."
Gabel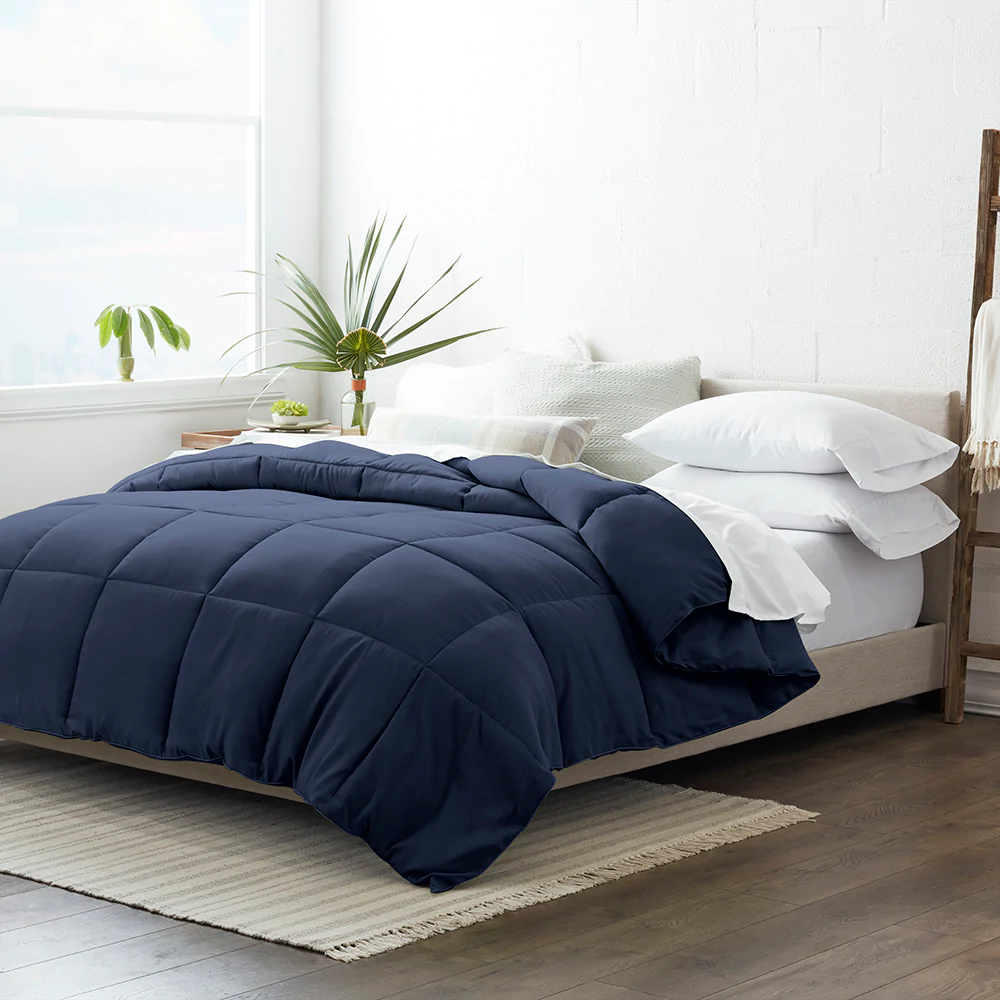 Made Italy is again the protagonist with Gabel sheets: the precious materials and the original style make it one of the most desired brands. Gabel is a family-run textile company founded in 1957 in Rovellasca, near Como.
Gabel colors and fabrics can satisfy all needs, both for well-being during rest and for the beauty of the furnishings.
From minimal style to bright colors, Gabel sheets offer a wide choice of fabrics including flannel, percale, satin and linen blend sheets. Gabel linen is a real piece of furniture that makes the bedroom unique.
Gabel produces sheets, duvet covers, bedspreads, and quilts. The collections range from floral to abstract and minimal prints to solid colors.
Annamaria Biancheria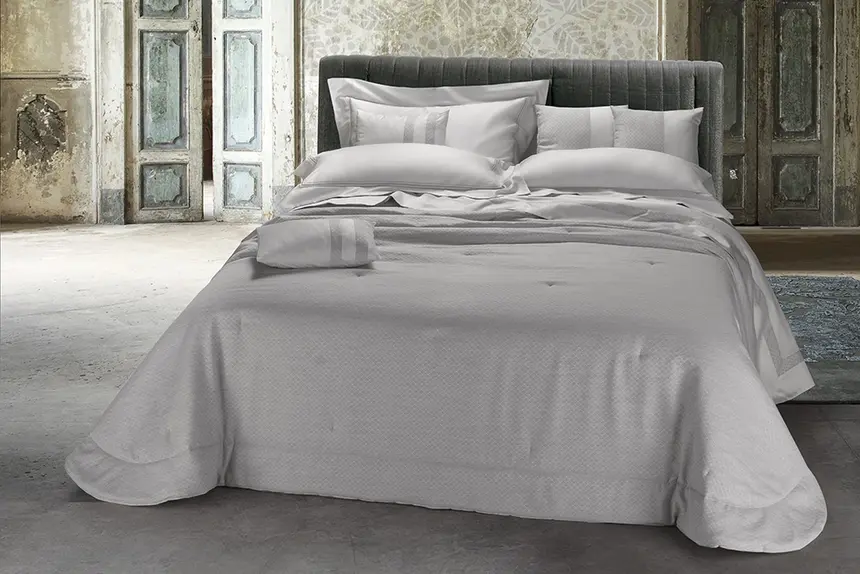 The centennial tradition of the production of household linen is the secret of the success of this brand. The Annamaria company was founded near Pistoia in the 1970s.
It produces high-quality household linen, distinguished by its precious packaging made with local labor and tailored stitching.
An extraordinary journey that leads the customer to personalize their environment, thanks to a wide choice of decorative products for the home created with skill and passion.
The combination of precious materials such as linen, satin, delicate lace, and damask fabrics, combined with unique workmanship, characterize the production of bed, bath, yacht, and table linen.
The uniqueness and quality of the product over the years have allowed the company to make itself known and affirmed abroad as well.
Del Monaco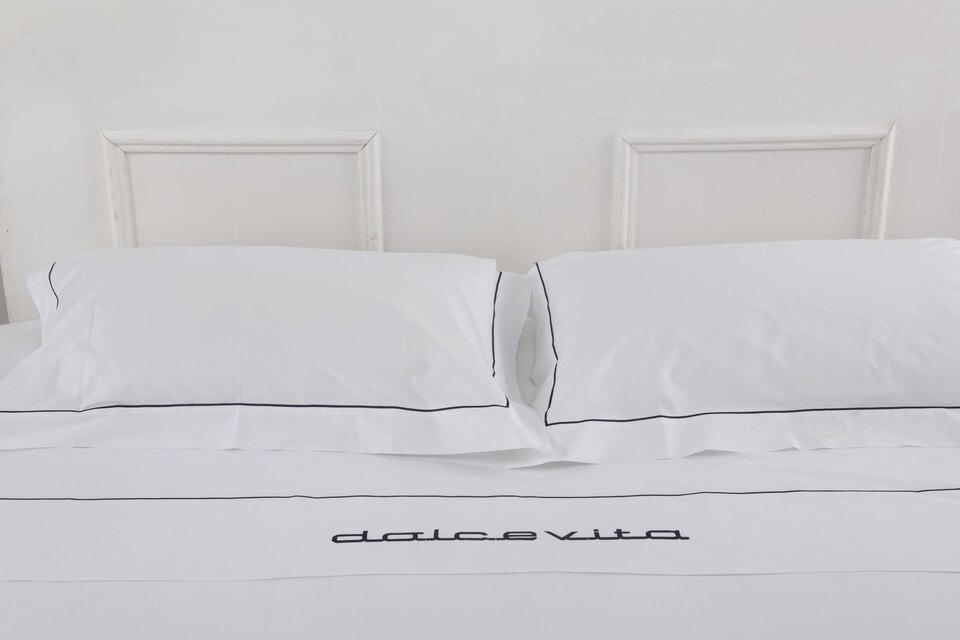 The bedroom should always be warm and welcoming, communicating a sense of relaxation. The sheets and pillowcases by Del Monaco are all customizable with the initials and embroideries that the customer prefers, being able to choose the most suitable material: linen, very light and breathable, which allows excellent air circulation; or percale, a fine and comfortable cotton fabric made with fine and very fresh yarns.
Its texture is compact but soft and light, perfect for relief on hot nights. All the bed linen of this brand is Made in Italy and is made by Italian artisans with environmentally friendly materials.
Today their experience has landed online with the same goal as always: to convey a philosophy, a dream. In a word, beauty.
Zucchi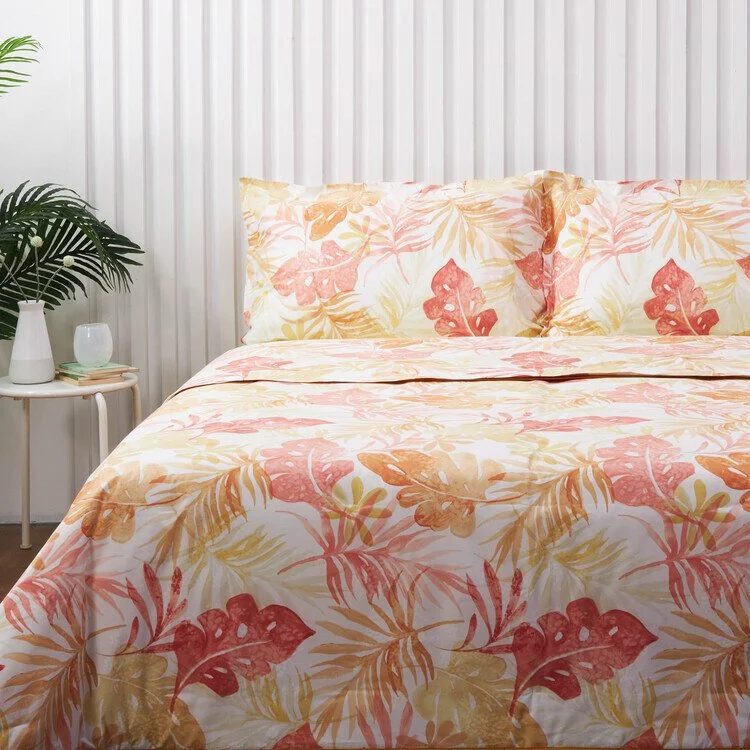 Historical Italian household linen company founded at the beginning of the century for the production of linen and linen blend sheets and tablecloths, today Zucchi also offers colored, printed and embroidered items in multiple materials. Zucchi sheets, in soft pure cotton percale, give the bedroom an irresistible mix of style and comfort.
You can choose from floral patterns, striped or in many different solid colors, to match or mix with pillowcases, duvet covers and fitted sheets, for a truly unique bedroom. Each complete Zucchi bed is designed to offer the bedroom a refined and elegant style.
Made with high quality fabrics: pure combed cotton percale with easy ironing treatment, satin, jacquard, yarn-dyed and cotton, Zucchi bed sets are available in three sizes: single, double, and single and a half.
Utopia
Although modern houses are almost always characterized by contemporary and avant-garde furniture, some still prefer a more classic and refined style, especially in the bedroom.
The simple but elegant design of the Utopia Bedding brand is characterized by very soft and delicate colors that can give a touch of refinement to the sleeping area.
The company provides sheets of different sizes, including the single bed sheet set for the children's bedroom.
Made of brushed microfiber that is soft and pleasant to the touch, almost as much as the sheets do not crease, so as not to waste time with the iron.