The Top 13 Italian Luxury Yacht Brands
There are many ways someone can show off their luxurious lifestyle. Some might say that owning a gigantic mansion, a limited-series sports car, or a private jet is one way, and I do agree. But if you are walking by the Italian Riviera and your attention is captured by those huge boats scattered along the coast, this is the moment when you realize what luxury really is about.
I am sure many of you have come across articles talking about how rich a celebrity or a business mogul is, and most of the time, these pieces are filled with pictures and descriptions of these enormous yachts.
The truth is that only a few of us can afford this symbol of a luxurious lifestyle and being something made with particular attention, you can slightly imagine how expensive yachts can be. However, when it comes to the world's wealthiest people, they are the ones who can purchase yachts.
These floating houses are filled with amenities built under customers' requests, making each of them unique. Italy is a country known for its designers, luxury, and beauty, is no wonder that some of the top Yacht Brands are Italians! To help you better understand this niche of boats, we compiled a list of Top Italian Yacht brands that will make you go, "Hmm, maybe I should get one of those!"
BENETTI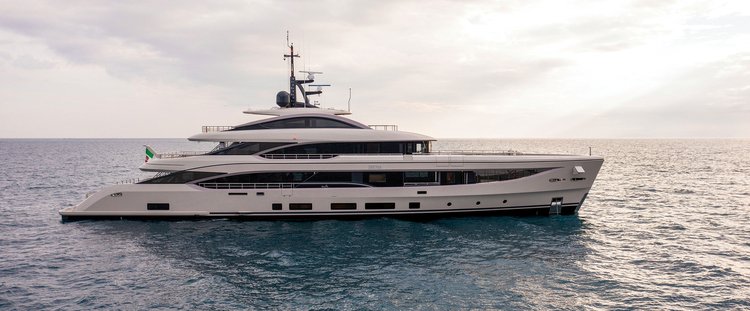 We cannot start our list without first talking about Benetti, the oldest producer of Italian Luxury Yachts in the world. Founded in the year 1873 by Lorenzo Benetti, the company first started building wooden boats for maritime trade.
However, after World War II the business shifted its production and started focusing on building boats made with steel and used for pleasure and no more for trade. Since then, Benetti has become known for its attention to building yachts where function and innovation are balanced with style and comfort.
Clients can choose from yachts ranging from 30m to 100m in length and request adding specific amenities. This brand has been at the center of many famous life scenarios. An example?
The 1980's James Bond movie "Never Say Never Again" had some scenes filmed on the beautiful "Nabila," the 86m yacht built under the commission of Adnan Khashoggi, a Saudi businessman. As for modern-day celebrities, power couple Beyonce and Jay-z cruised the Croatian Riviera through Lana, a large charter yacht built-in 2020.
MANGUSTA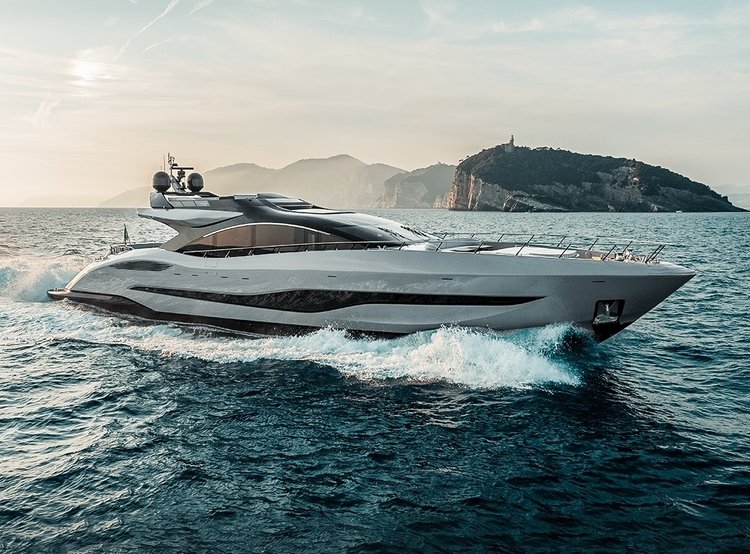 With more than 30 years of history building beautiful yachts, Mangusta is a product of the Balducci Family, which since its beginning was set to bring to the maritime world an innovative product.
Its Mangusta 80 showed how it was possible to build a cozy high-performance sports yacht even though it was longer than usual.
In the past, clients had to choose between a large yacht or a fast one, and with Mangusta 80 it was possible to combine both elements. Funny fact, the name of the brand,
Mangusta is the Italian for mongoose, and the choice was because, before its foundation, Cobra by Tecnomarine was leading the industry of fast vessels. The mongoose being the only animal able to stand against a cobra, was the perfect choice for a brand that was set to go against the leader of the industry at that time.
AZIMUT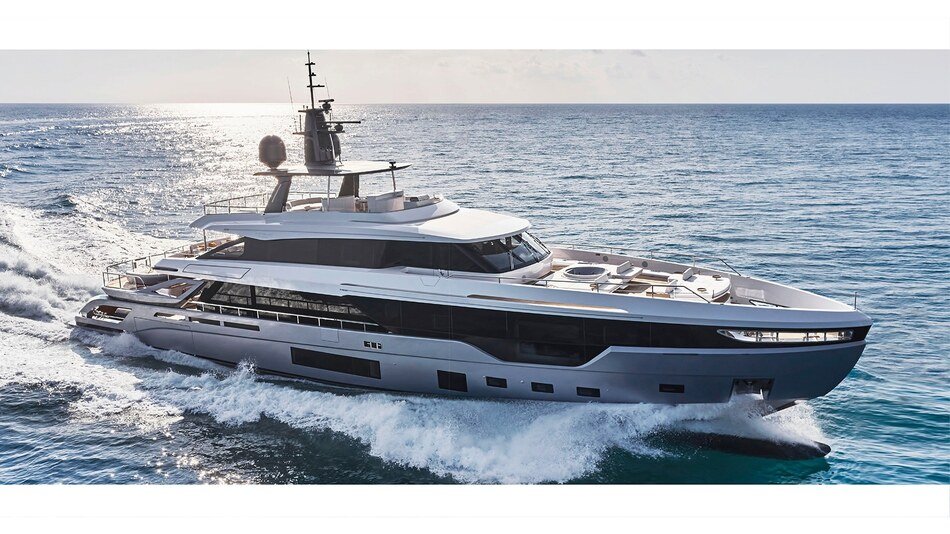 If you are looking for a boat with a distinctive Italian feature, then you might want to set your attention on Azimut. The brand, founded in the year 1969 by Paolo Vitelli, has come far away from the times when it used to be a sailboat rental company. Through hard work and dedication, Azimut established itself in that industry first, and in the 70s, it shifted its attention to another specialization.
The enterprise started with distributing ships for other companies until they started to build their own yachts in collaboration with Amerglass. The AZ 43′ Bali was born from this joint venture, and the company succeeded.
The acquisition of the Benetti Group in the year 1985 helped Azimut in approaching the opportunity of building its own yachts and therefore creating boats that showed off the true Azimut style and design.
RIVA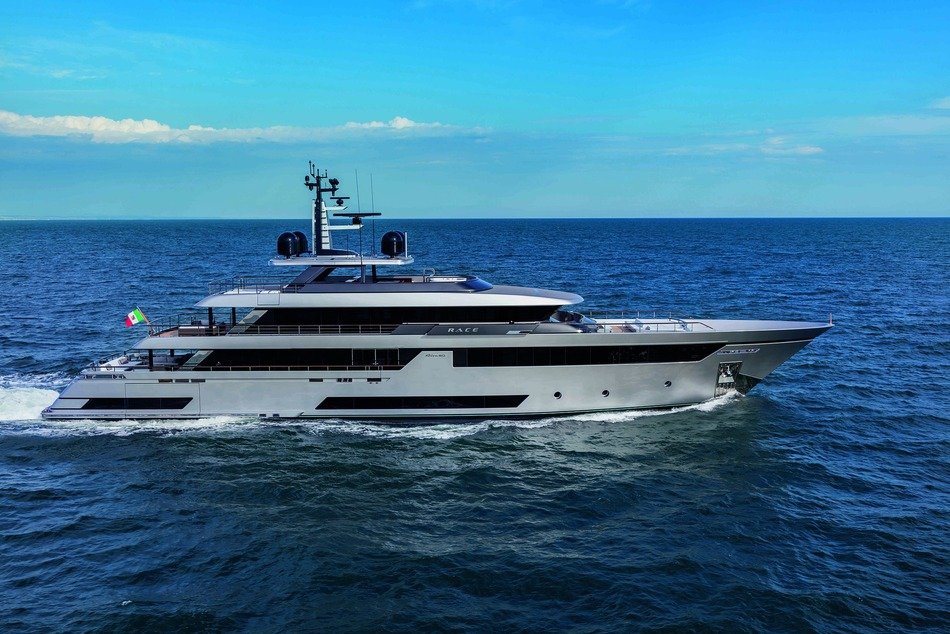 There is no doubt that this brand of yachts is one of the most known in the word making it one of the epitomes of the real "Made in Italy" feel.
Founded on the Lake Iseo, the company established by Pietro Riva was first in charge of building commercial boats then it moved to powerboating. But only after World War I, through Carlo Riva, did the company start to build its own history of success.
The brand started to realize what we consider as yachts, boats used for pleasure and fun. This shift captured the attention of businessmen and celebrities worldwide over the many following years. Just to name a few, people such as Brigitte Bardot owned a Riva yacht and modern-day celebrity George Cloney is known to keep one yacht at Lake Como.
SANLORENZO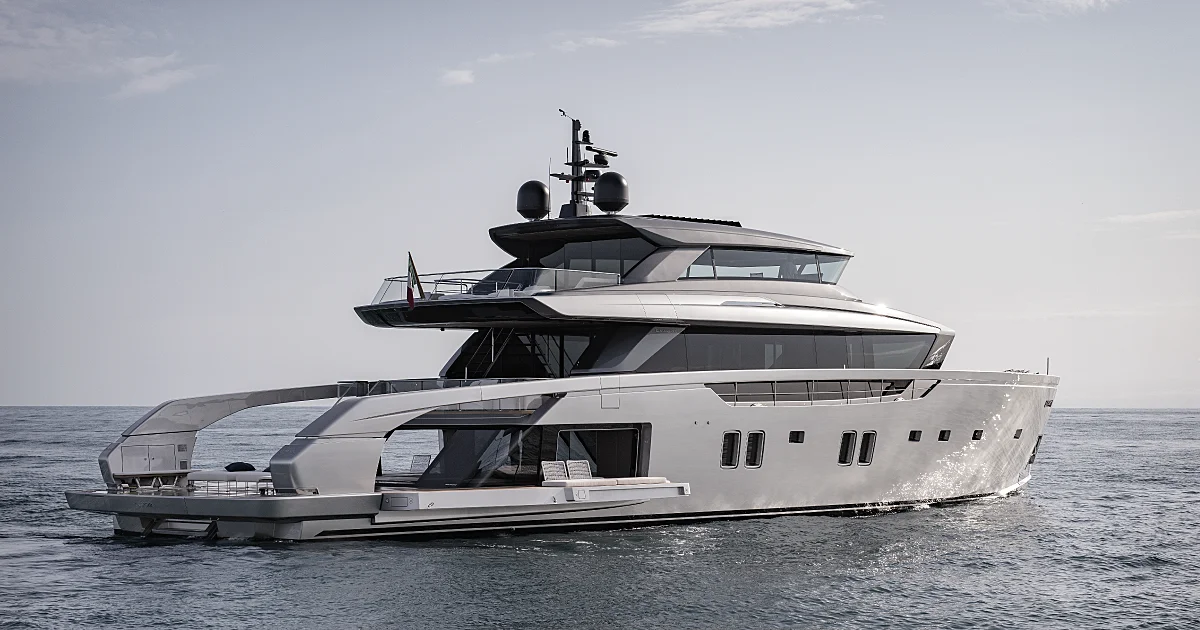 For more than 60 years, this Italian company has been designing and creating one of a kind and limited series of yachts. Its attention to detail and the material used were and still can satisfy even the most demanding customer.
The company was founded in the year 1958 by Gianfranco Cecchi and Giuliano Pecchia. But is in the year 1972 that the brand became known as a company able to create and gift to its customers' yachts that could show off luxury, beauty, and reliability.
ROSSINAVI
This yacht builder, founded in Viareggio, an Italian city located in northwestern Italy, has established itself as a brand of Italian luxury able to offer to its customer's boats built in steel and aluminum with a length beyond 28m.
Its early beginning is actually different from the image the brand currently holds. The company started with the founders Claudio and Paride Rossi in the 70s as a ship-building company that focused more on carpentry and mechanics. Years have passed since then, but the brand keeps reminding us of its beginnings.
Today Rossinavi is known as a company famous for its ability to design and create boats with a specialization in aluminum and steel as well as particular attention to its interior.
PERINI NAVI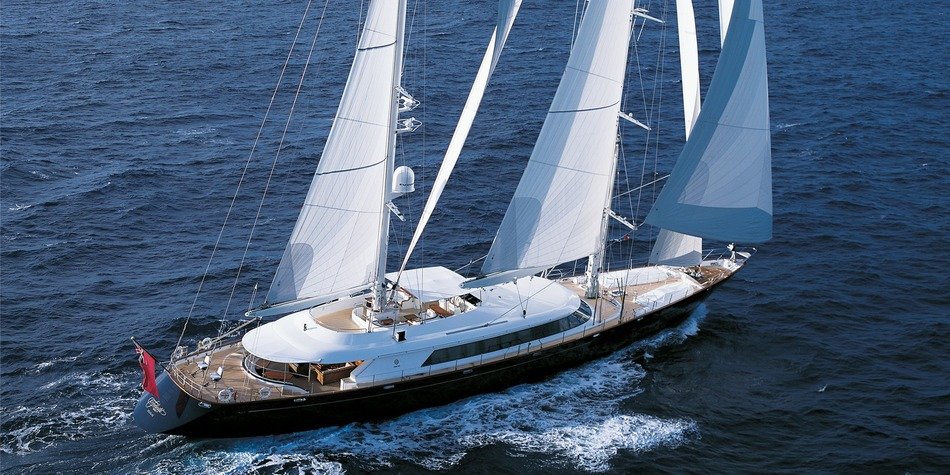 With its headquarter based in the Italian city of Viareggio, this ship maker has become an established name in the production of yachts, particularly the creation of modern sailing yachts.
The company first raised to fame thanks to a system of automatic winches which allowed for the realization of large vessels that did not require additional equipment. This meant that customers could ask for a big vessel without worrying about insufficient space.
This is actually something that many customers pay attention to. Today, thanks to its advancement in the ship-making industry, Perini Navi has produced mot than 60 yachts and has made itself famous for establishing only Perini Navi Cup members.
The Perini Cup has become famous for being an event where the history and brand image are celebrated through events and friendly competition.
BAGLIETTO
For a yacht that brings along its heritage of skilled Italian craftsmanship, Baglietto is the one to look for. Founded in 1854 by Pietro Baglietto in Varazze, the company rose to fame for the realization of racing sailboats.
With the introduction of motorboats, the company was able to capture worldwide attention and continue producing boats that could cater to different types of clients.
During World War I, Baglietto distinguished itself for the quality and speed of its vessels and started building yachts for famous political figures such as King Alfonso of Spain.
In the 70s, the shift to aluminum construction allowed the brand to enter the superyachts environment and become one of the most established brands in this category.
WALLY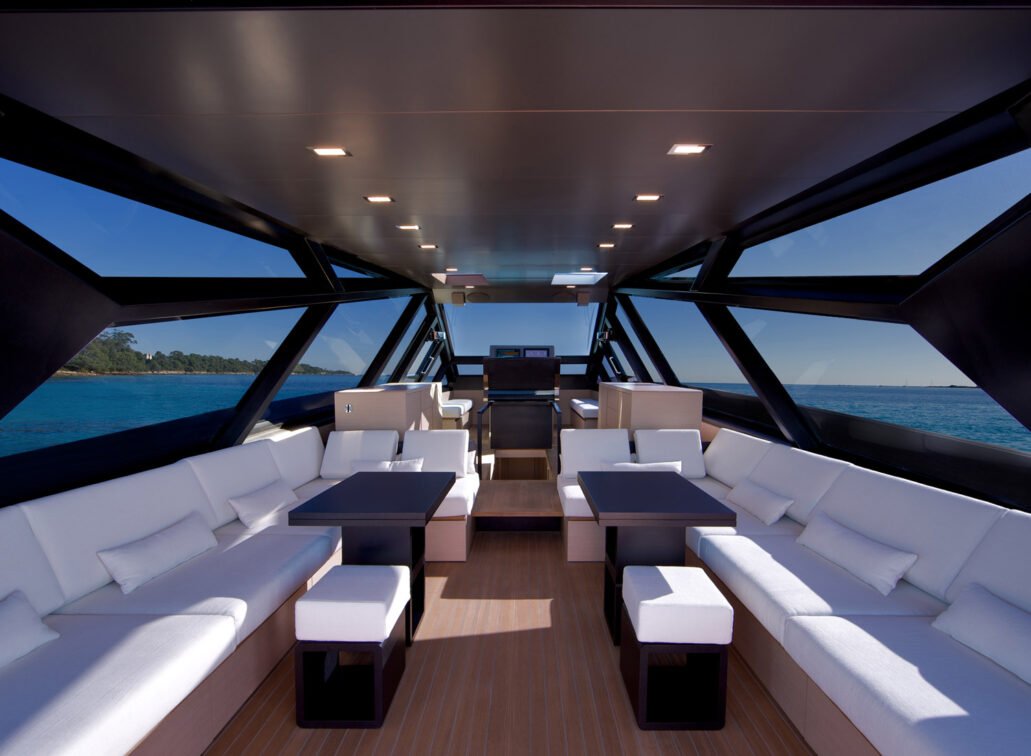 Since its foundation in 1994, Wally has been designing and building yachts that to this day are considered some of the finest examples of Italian craftsmanship.
The company is known to have developed particular attention for product research and development programs that help the innovation process in designing the most modern yachts in circulation.
Testimony of the attention to every detail is proven by the company winning the "Compasso d'oro" more than 2 times, an award give to brands that have established themselves for their design. If you are looking for purchasing a yacht that is the symbol of research and dedication, a Wally yacht will be your best investment!
CRN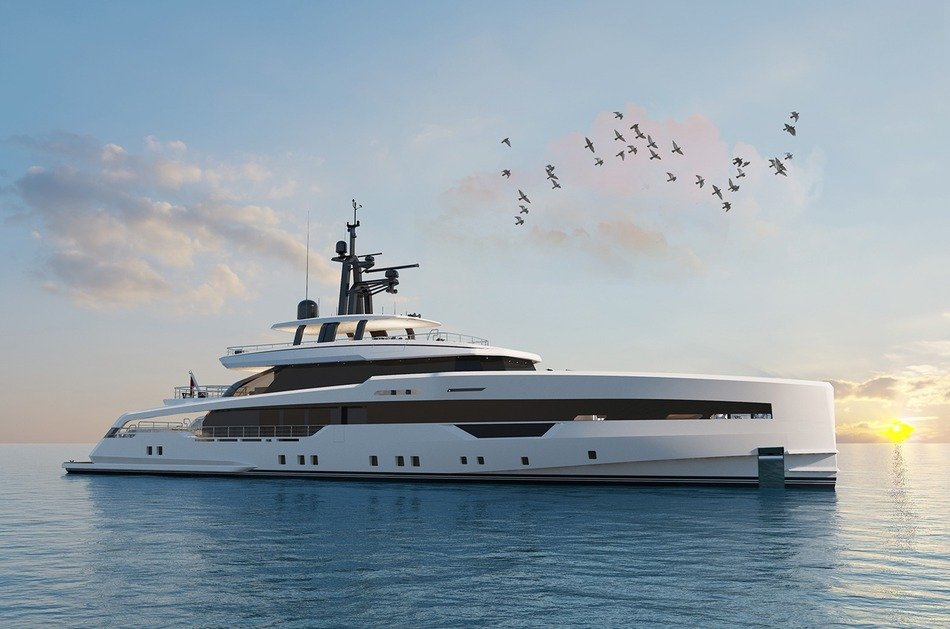 Founded by Sanzio Nicolini, in the city of Ancona in 1963, CRN stands for Costruzioni e Riparazioni Navali (translated in English stands for Shipbuilding and repairing).
Under the attentive attention of Sanzio Nicolini, the company started building yachts that later on became not only a symbol of Italian beauty but as well as the symbol of elegance and sophistication.
The brand does realize not only luxurious yachts but also military and commercial ships, making it a company able to provide and cater to different types of customers.
CUSTOM LINE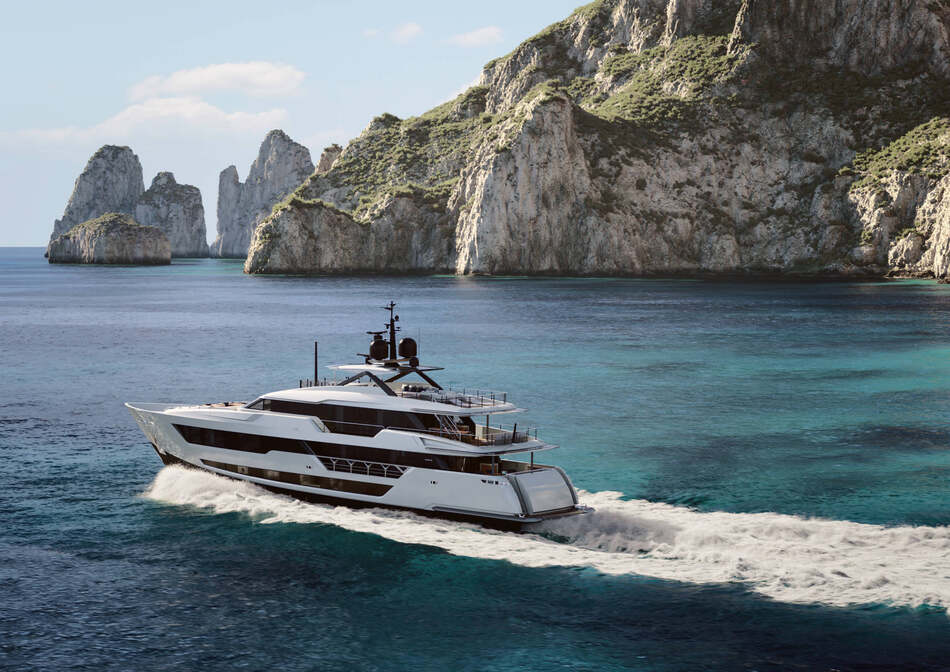 Born in 1996 under the Ferretti group, the brand was founded to design and build yachts over 30m in length. Over the years, the company built itself to create a structure that listens to its customer's demands.
The mind behind most of the yachts designed and built by Custom Line was and still is Studio Zuccon International Project, which, even before the brand's foundation, was already working with Ferretti Group, owner of this brand.
FERRETTI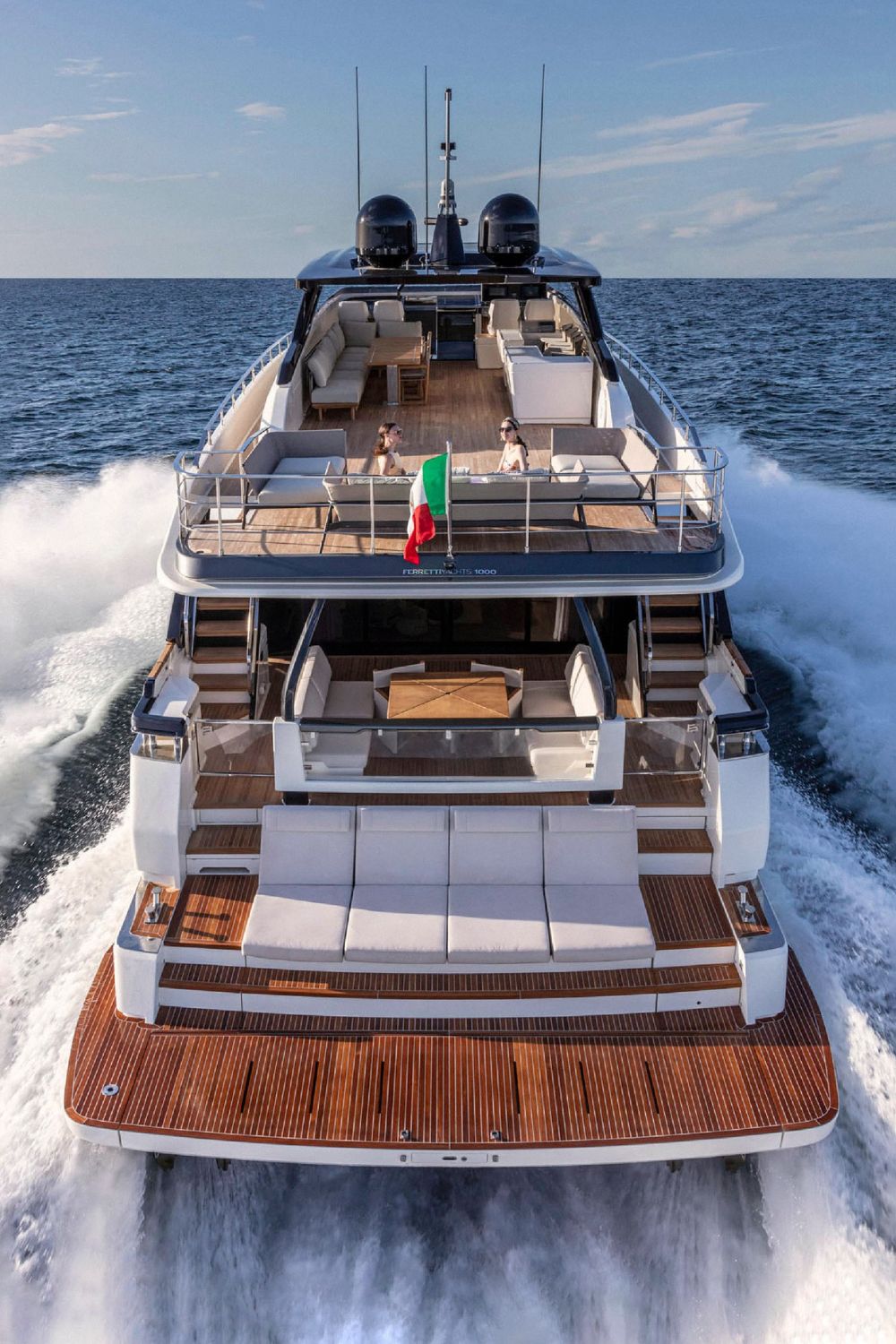 One of the leading brands in the realization of luxurious yachts, "Made in Italy," is definitely Ferretti. Founded in 1968, the Ferretti Brothers started with the distribution of the American ship maker Chris Craft.
From that year, the brothers invested time and dedication in the business to start building yachts characterized by those details that have distinguished them among the many yachts makers.
Ferretti Yachts is a brand owned by Ferretti Group, a business that owns some of the most prestigious and well-known yachts makers: CRN, Riva, and Custom Line, which were introduced early on.
FINCANTIERI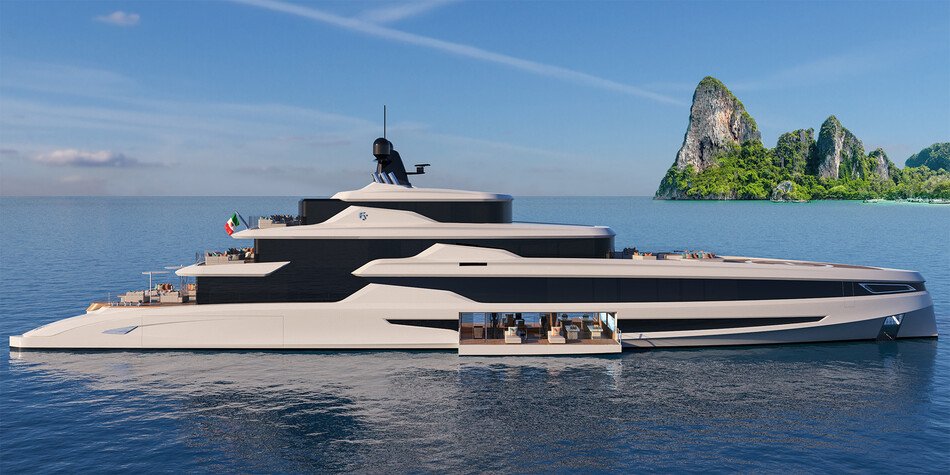 People who are used to sailing boats have heard the name Fincantieri. The company is actually one of the largest shipyard groups thanks to its vast production of military and commercial ships. Its yacht-building headquarters is near the Italian city of La Spezia, in the Muggiano Shipyard.
The Brand is known for building 60m or longer yachts and designing with the help of the most well-known designers.
All this is done to deliver unique products to each one of its sophisticated customers. An example of the high level of attention to detail can be found on the Serene, the mega yacht built by the company in 2010 for Yuri Schefler, the Russian vodka tycoon.
---
Read Also: