12 Most Popular Italian Ice Creams
Italians love their ice cream – or, shall we call it gelato? In most big cities, there is a gelateria (an Italian ice cream shop) available within a 5 minute walk.
When English-speakers use the words "ice cream" and "gelato", we refer to two very different frozen treats. Ice cream is made of milk, lots of cream, and egg yolks. Typically, ice cream is churned so that a large amount of air squeezes in between the icy crystals. Gelato, on the other hand, is made up of a lot of whole milk, a little bit of cream, and no egg. The slow churning method keeps a lot of air out of the mixture which makes the gelato far smoother in texture. It feels more rich and dense comparatively to the airy ice cream.
The making of good gelato is an art form that Italians respect. If we are being completely honest, Italians revere the art in everything relating to culinary skills. It is for this very reason that most gelato sold in Italy is freshly-churned that morning in small-scale artisanal gelaterias. Most Italians prefer a cone of pistachio gelato from one of these gelaterias over visiting a big chain store gelato shop. That does not, however, mean that there are no big-name gelato shops and brands in Italy. And that certainly does not stop the art of gelato from being sold internationally by big name brands. So what, then, are the best Italian ice cream brands?
Chain-Store Gelaterias
While Italians tend to prefer small artisanal gelato shops, this fact has not stopped some gelaterias from growing into major names with chains around the country. There are three such names that have a huge following: Grom, Fatamorgana, and Venchi.
Grom

Grom is possibly the biggest name for Italian gelato around the country and around the world. There are shops in more than 20 cities around Italy and in 8 big cities internationally. Grom offers a wide variety of frozen treats, including gelato, sorbets on a stick, granita (an Italian treat similar to a slushie), shakes, ice cream sandwiches, and affogato (gelato served on hot chocolate). The idea of Grom started in 2002 when the founders Guido Martinetti and Federico Grom came across an article in the newspaper complaining that no one makes gelato "the way it used to be". The founders took that complaint as a challenge and, in 2003, opened the first Grom shop, producing gelato in the same-old "way it used to be". That means fresh, using local ingredients, no fake aromas, no fake colors, and no emulsifiers. Today, Grom also sells its gelato by the tub in some supermarkets!
Fatamorgana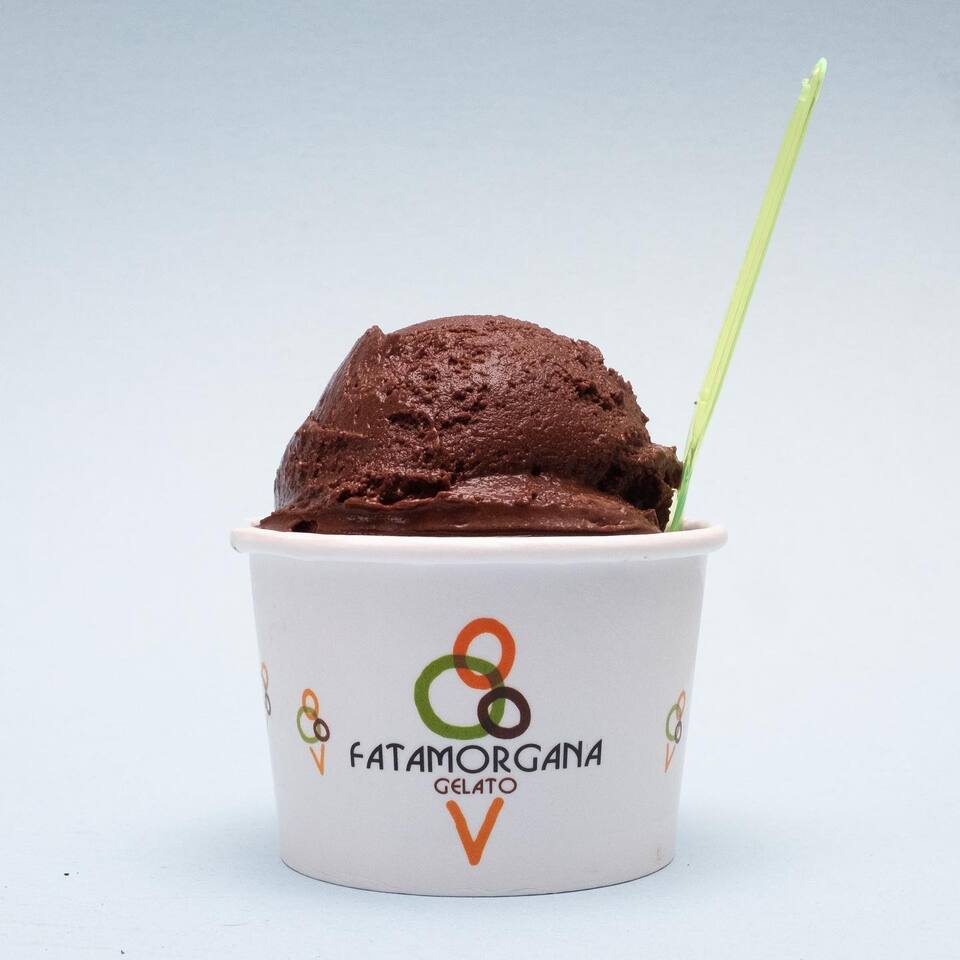 Fatamorgana founder Maria Agnese grew up climbing trees in the countryside, fostering her love for the beauty, sweetness, and delicious aromas of nature. She experimented with the enchanting tastes of the plants, spices, and fruits she found growing in the countryside around her. This passion for nature is obvious in her creative gelato flavors. Currently, Fatamorgana has multiple chain shops located in two major cities: Rome, Italy and Los Angeles, USA.
Venchi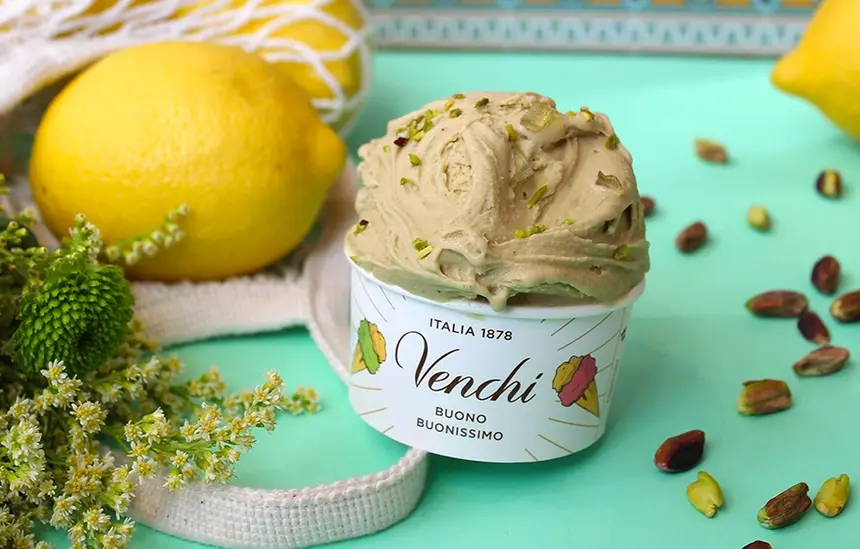 Venchi has been placed at the end of this list because gelato is not actually Venchi's biggest claim to fame. This shop is most known for its chocolates! Ever since 1878, Venchi has been supplying Italy with the best chocolates and chocolatey treats in the country. A young man named Silviano Venchi began his journey with chocolates in Turin and now his chocolate creations are available in more than 70 different countries around the world! The biggest sellers in Venchi include its pistachio "chocoviar", little Cuba Rum-flavored chocolates, an innovative "cremino" treat, the original "nougatine" chocolate bar, and chocolate hazelnut spreads. Besides these little chocolate treats, Venchi stores also sell crepes, pralines, hot chocolate beverages, and (of course) gelato. Venchi only started making chocolatey gelato recently (compared to its 150 years of experience with chocolate bars) in 2007. Gelato sold in Venchi stores are fresh-made that day using fresh milk, fruits, its signature hazelnuts from the region of Piedmont, and Venchi's original chocolate recipes.
In the Supermercato
In the hot summer months, it is no surprise that Italians crave a sweet icy treat. While out and about for a passeggiata (a leisurely stroll), Italians may stop at a gelateria for a cone. But at home, you can bet that every freezer has a container of gelato at the ready. Supermarkets in Italy tend to have an entire aisle dedicated to frozen gelato treats. These treats may come in the form of tubs of ice cream, chocolatey cones, or even ice cream sandwiches fitted between Italian cookies. What are the most popular brands to buy in the supermarket?
Sammontana

The next biggest name in Italian gelato is Sammontana. In Italy, if you see single-serve packaged gelatos for sale in quick food service establishments, like coffee bars, it is likely to be a Sammontana product. Sammontana makes a wide variety of ice cream products, from popsicles and cones, to pre-packaged single-serve cups and gelato-on-a-stick. They even offer gelato cakes.
Algida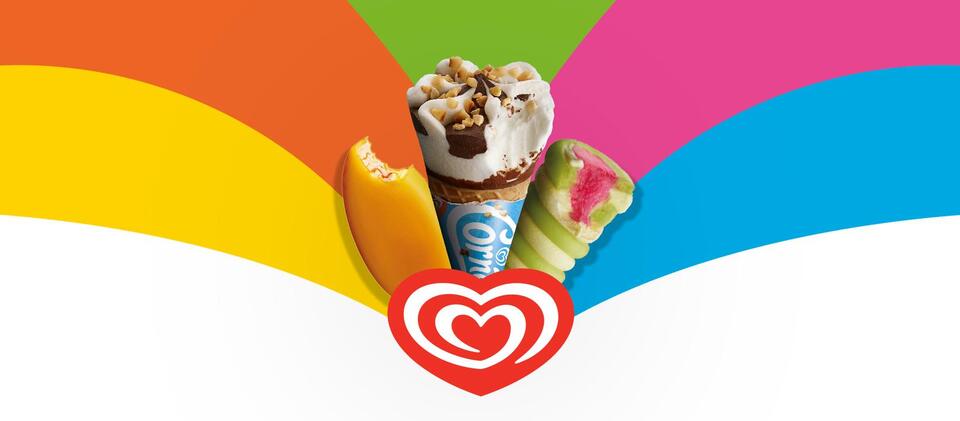 This is arguably the biggest commercial gelato producer in all of Europe. Algida is a corporation that also owns Magnum (more on them later), Cornetto (also more on them later), Carte D'Or, Kids, Calippo, Cucciolone, i Classici, Breyers, Cafe Zero, Viennetta, Solero, and Dal Biscotto al Gelato (more later on them as well). Algida is such a big name in Europe that you can probably find something in the store from Algida in nearly any supermarket in the continent. Specifically in Italy, the most popular of Algida's Italian brands is Cornetto.
Cornetto
While, yes, Cornetto is a sub-brand of Algida, it is so beloved in Italy that I figure it deserves its own number in this ranking. They specialize in making a variety of cone products. The original cornetto consists of plain gelato, covered with an artistic formation of chocolate drizzle and meringue, and topped with chopped hazelnuts, all served atop a crunchy wafer cone.
Coppa del Nonno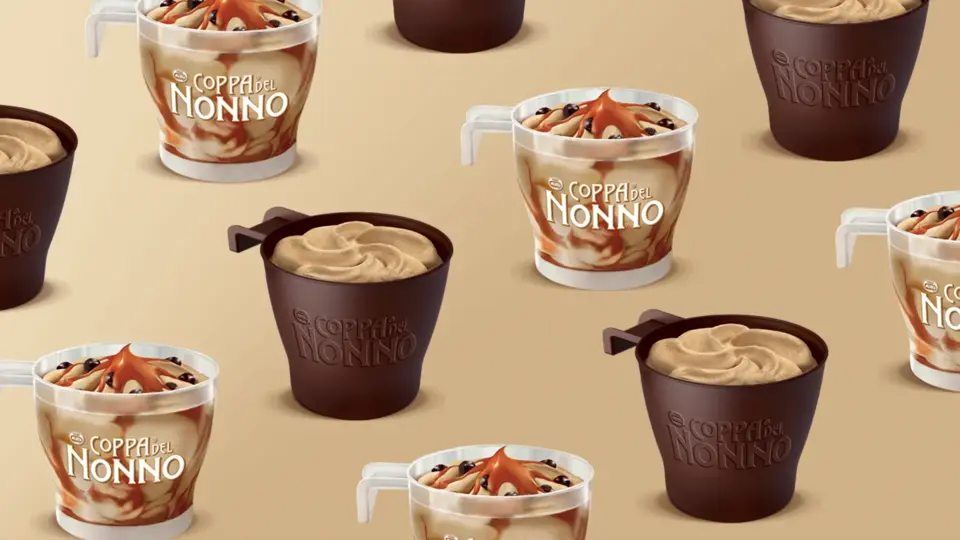 Coppa del Nonno (Grandfather's Cup) is a single-serve cup of coffee-flavored gelato. The smell will remind you of grandpa's mug of morning coffee. Today, Coppa del Nonno also offers its gelato in family- sized tubs. This brand was originally owned by an Italian company and has since switched hands, but it still retains its Italian deliciousness.
Gelato del Gelataio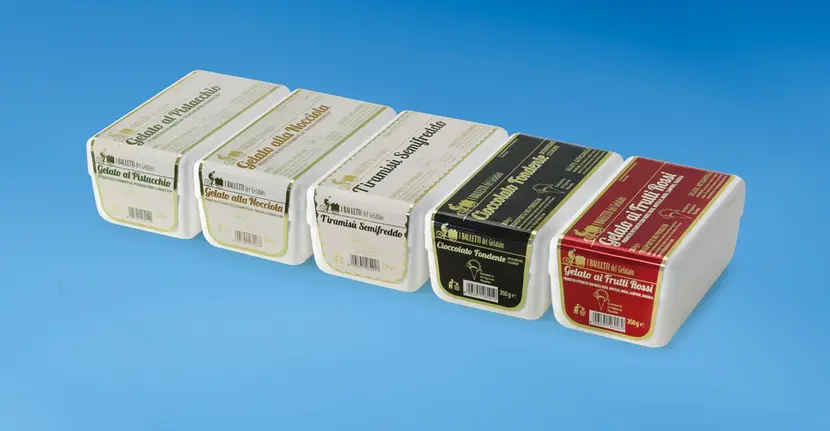 This Tuscan gelato company is a favorite amongst Tuscans. The packaging is plain and unassuming, but ask any Tuscan and they will assure you that it is the best, creamiest gelato available to purchase by the tub. They don't offer many varieties or flavors, but what they do produce is some of the purest highestquality gelato around.
Gelato d'Italia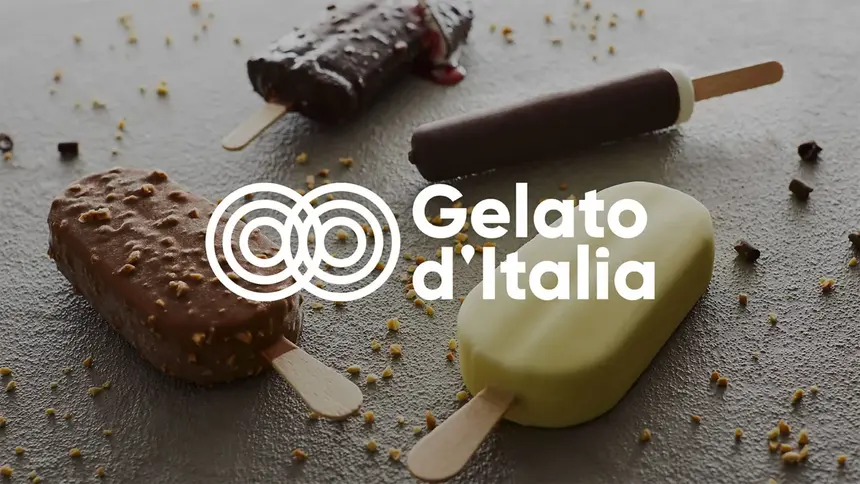 This company has four sister companies that are all extremely popular under their umbrella: Indianin, Gelato d'Italia, Gelato da Sogno, and JoyVeg (a 100% vegan sub-company). JoyVeg specifically is extremely popular because it is one of the only vegan gelatos available in supermarkets.
Cookies and Chocolates
Let me be clear: "cookies and chocolates" is not the name of an Italian gelato brand. Instead, I am referring to a variety of well-known chocolate and cookie brands that have their own frozen treats for sale in the gelato aisle. Ferrero Rocher and its popular product Raffaello both have a gelato treat for sale. Through Algida's sub-company known as Dal Biscotto al Gelato (from cookie to ice cream), more cookie products like Pan di Stella, Gocciole, Baiocchi, and Ringo have a treat in the gelato aisle featuring gelato and their signature cookie.
Honorable Mentions
I'd like to take a moment to mention the honorable efforts of popular international brands to produce Italian-style gelato in other countries. These brands are not Italian in origin, but have dedicated time to produce gelato in the Italian-style.
Magnum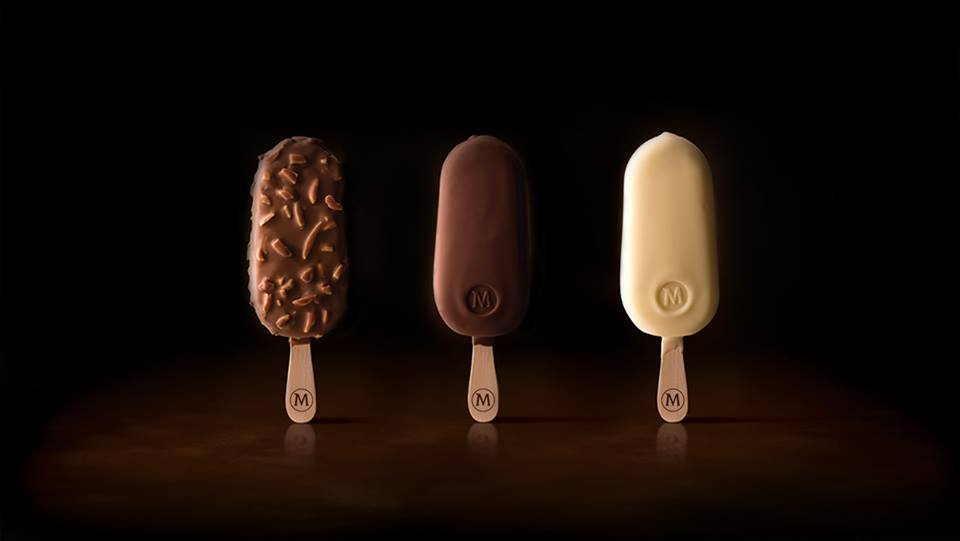 You may remember me mentioning Magnum while discussing Algida's power in Italian gelato. Yes, Magnum is owned by Italian Algida, but this sub-brand does NOT have Italian origin. Even so, Magnum gelato is adored by Italians.
Talenti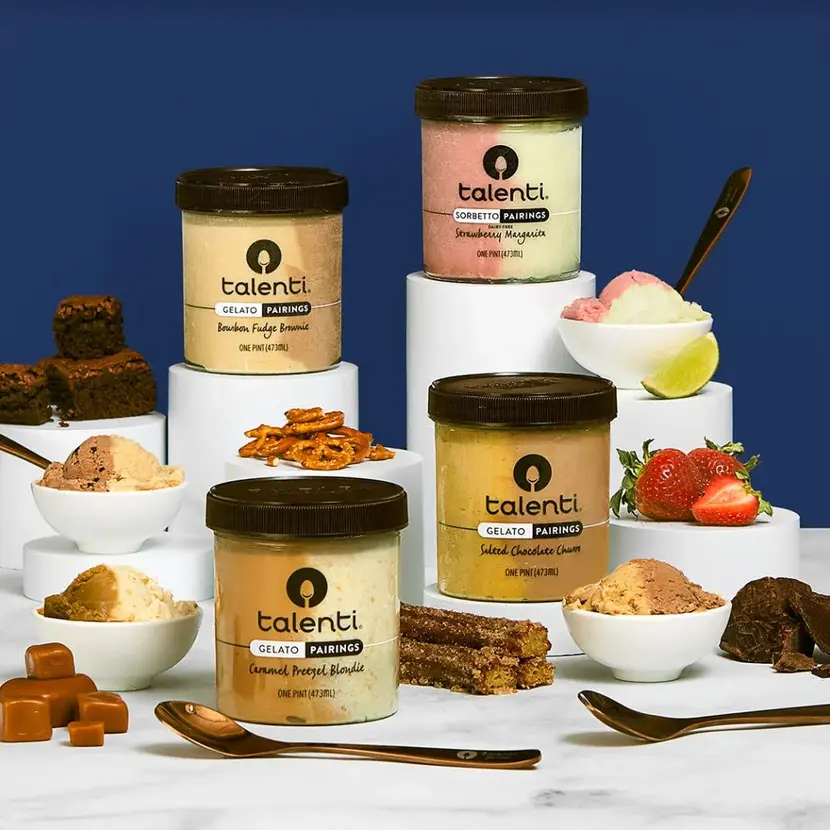 Talenti is the biggest name of Italian gelato in the United States. It is owned by an American that learned the tricks of the trade in Argentina, but the Italian-style gelato is still delicious just the same.
Think your friends would be interested? Share "Best Italian Ice Cream Brands"!